Jul 02 2021, 9:00 AM
Everything You Need to Know About Data Protection and Security for Your Business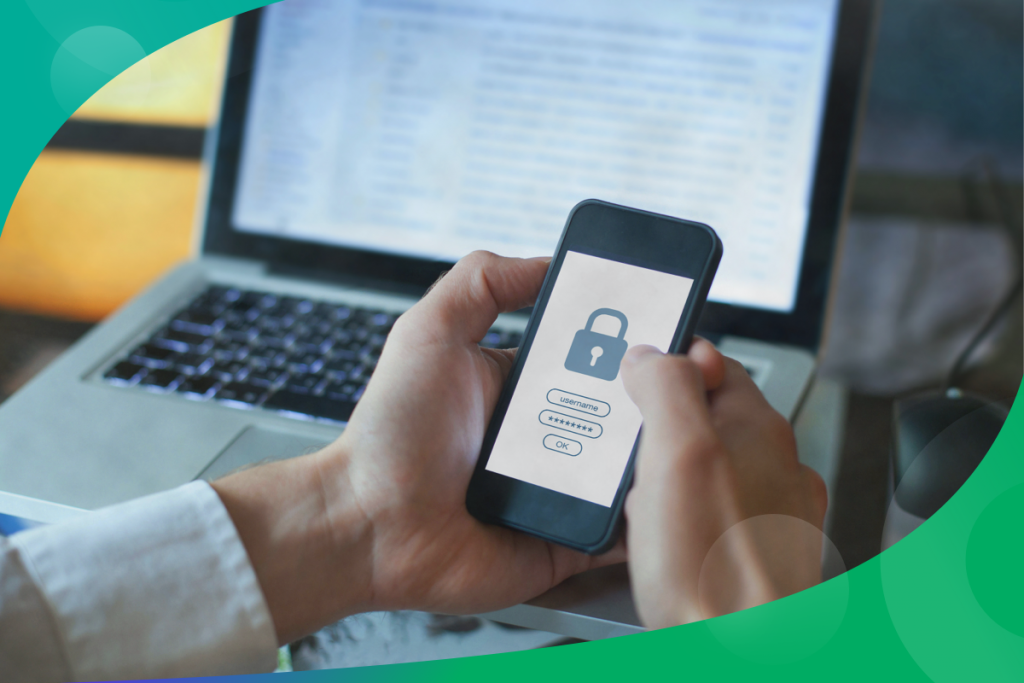 At WellnessLiving, we prioritize the protection of customer data above everything else. After all, our customers trust us with sensitive personal information of their clients. From credit card details to health-related data, this information represents a goldmine for cybercriminals or opportunistic salespeople.
So, to help you avoid letting down your clients, we've put together a guide to data protection and security for the fitness and wellness industry. As an organization that's fully compliant with HIPAA, CCPA, and GDPR, we're experts in keeping customer data safe and secure. Read on to discover more about global compliance rules, including HIPAA, CCPA, and GDPR, as well as how WellnessLiving could boost your data security credentials.
Why is data protection important?
Data protection and privacy refers to how you collect, store, and use sensitive data. Storing clients' credit card details in a shared file that multiple employees can access, can be a recipe for disaster. Investing in secure payment processing software with data encryption capabilities, on the other hand, will protect the data from malicious threats.
It's incumbent upon fitness and wellness businesses to implement strong data protection strategies that comply with relevant privacy regulations and prevent breaches. Failure to do so leaves customers vulnerable to identity theft and could result in a massive fine, regardless of your industry.
Just look at what happened to credit reporting agency Equifax, which lost $575 million as the result of a cyberattack that exposed 148 million customer records. Apart from losing money, the company's reputation also took a significant hit following the breach, with 40% of US consumers stating that they didn't trust Equifax at all.
As you can see, then, the future prosperity of your business depends upon implementing strict data protection practices.
What is data security?
Data security refers to how a business prevents data from corruption or unauthorized access. The strength of your data security strategy depends on certain factors. Consider where you store data, whether you encrypt sensitive information, and who is authorized to access certain types of data.
Generally speaking, companies with top-notch data security strategies invest in premium security threat detection software, obtain SSL certificates, encrypt data, and roll out stringent permissions technologies such as multi-factor authentication.
We must differentiate data security from data privacy, which refers to how and why an organization collects and shares data. Global data privacy laws generally encourage companies to collect as little customer data as possible and use it only for essential purposes. This reduces the likelihood of identity theft while ensuring that consumers have control over how businesses use their data. Recent changes to privacy laws have helped some people reduce the volume of unwanted emails they receive, for example.
It is important to note that, while data privacy and security overlap, they are not the same thing. It is possible to maintain excellent privacy standards while failing to implement strong security strategies, and vice versa. As such, you must consider both when assessing your data protection credentials.
What is HIPAA compliance?
The Health Insurance Portability and Accountability Act (HIPAA) is a federal law requiring health and wellness companies to protect customers' sensitive health-related data. It was first introduced in 1996 and stipulates how organizations should create, store, and transmit electronically protected health information (ePHI).
According to the HIPAA, ePHI could include a patient's:
Name
Home address
Birthday or other dates related to their health history
Phone or fax number
Email address
Medical record number
Social security number
Health plan account number
Biometric identifiers such as a fingerprint
Full-face image
Other identifying information
To remain compliant with HIPAA, health and wellness entities must follow a set of standards related to the confidentiality, integrity, and availability of ePHI. Every HIPAA-certified company must:
Ensure that clients have control over their personal data, which must never be disclosed without proper authorization. Authorities may waive this requirement only under certain circumstances.
Give clients access to their personal ePHI when requested.
Ensure that ePHI is only ever accessible to authorized parties.
You can meet these expectations through employee compliance training, security software, secure storage solutions, and more.
What is CCPA compliance?
The California Consumer Privacy Act (CCPA) data protection law came into effect on January 1, 2020. The purpose of the law is to enhance the privacy rights of Californians and give them more control over their personal data.
The law applies to companies based anywhere in the world that serve residents of California and bring in annual revenue of at least $25 million. It also applies to businesses that store the personal data of at least 50,000 individuals.
Californian authorities introduced the bill to give residents more power over their data. Indeed, Californians can now demand companies disclose information about how their personal information is stored. If they're unhappy, they can force a company to delete their data upon request. The law also stipulates that a business must deliver equal services to customers regardless of whether they exercise their privacy rights.
What is GDPR compliance?
The General Data Protection Regulation (GDPR) is an European Union (EU) data security regulation that went into effect on May 25, 2018. It affects all businesses that handle the personal data of EU citizens, including those based outside of the EU.
GDPR's full regulations are extensive, and penalties for non-compliance are very high. Broadly speaking, compliance involves:
Minimizing volumes of personal data collected.
Only storing personally identifiable information for as long as necessary for a specified purpose.
Ensuring that data processing is secure and confidential.
Obtaining consent before processing any customer data.
Implementing appropriate security measures to prevent security breaches.
Why does my business need to be HIPAA, CCPA, or GDPR compliant?
You must ensure your business is GDPR or CCPA compliant if you collect data from people within the EU or California, or you will face potentially ruinous fines. Similarly, HIPAA compliance may be necessary if your business falls under the category of 'healthcare provider'. If your services are covered by certain health plans or you collect client information from healthcare entities, this applies to you.
Officially, HIPAA applies to:
Covered healthcare providers such as hospitals, clinics, and individual medical practitioners.
Healthcare clearinghouses (the middlemen between insurance payers and healthcare providers).
Health plans such as Medicaid, Medicare sponsors, insurers, public health authorities, and employers.
The business associates of any of the above.
In short, HIPAA is a far-reaching law designed to protect people's personal health information. While sticking to the rules may seem like hard work, it will help to keep your clients safe and your business running smoothly.
What businesses can benefit from HIPAA-compliant software?
Investing in HIPAA-compliant software is a quick and effective way of ensuring compliance with data laws. Almost all WellnessLiving clients store data that falls under the HIPAA remit, which is why we have gone out of our way to create an online platform that ensures compliance. Potential customers that require HIPAA compliance include:
Medical offices and spas
Massage therapists
Fitness centers, gyms, and health clubs
Yoga studios
Personal trainers
Why does your business management software need to be compliant?
In today's hypervigilant digital landscape, it's never more important for health and wellness professionals to look after their clients' personal health information. By investing in compliant business management software, you can ensure your online booking and payment processes are safe, secure, and lawful. By extension, your clients will feel safe using your services, and you can maintain a spotless reputation.
Of course, while secure business management software can do much of the heavy lifting when it comes to remaining compliant, you must still employ best security practices to stay within GDPR, CCPA, and HIPAA guidelines. You must organize compliance training sessions for your workforce, for example, as human error is responsible for around 95% of security breaches.
Protect your company and your customers with WellnessLiving
Are you on the search for a way to manage your bookings, process payments, and optimize your marketing efforts while remaining compliant with data protection laws? WellnessLiving is here to help.
Our software is compliant with HIPAA, GDPR, and CCPA and could supercharge the growth of your business. Get in touch today to book a free, no-commitment demo!