May 25 2021, 9:00 AM
How to Grow Your Instagram Community for Your Fitness Business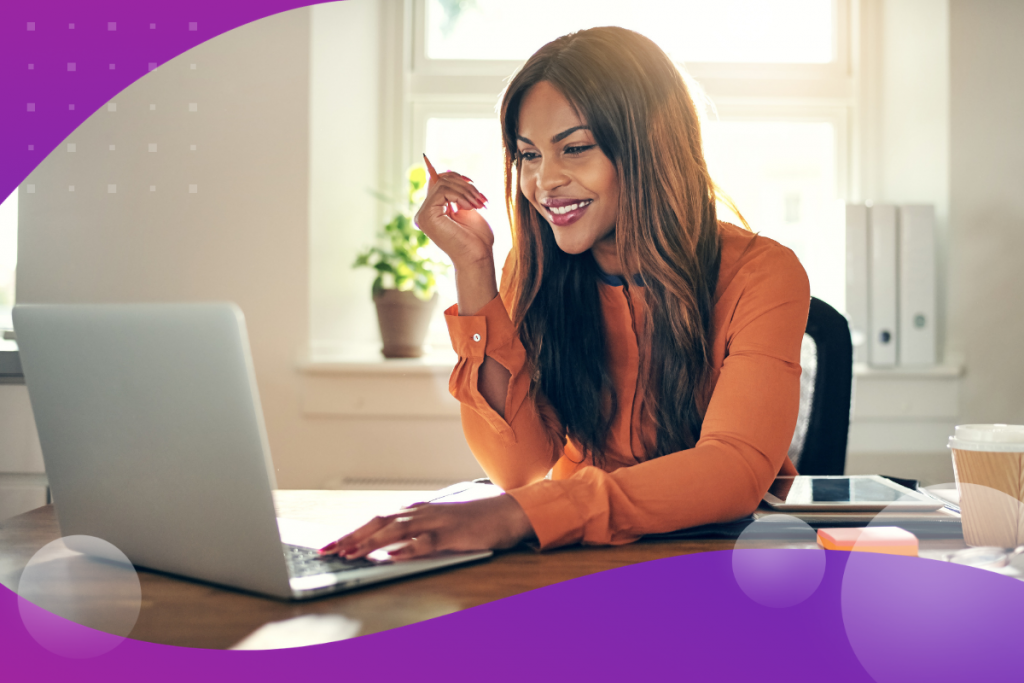 In 2020, more people were socializing online due to the pandemic—there was a 13.7% increase in the number of global social media users overall. As the year ended, Instagram continued to see consistent user growth and surpassed the 1 billion user mark for the first time.
Just because you have an Instagram business page doesn't mean people will automatically discover your business. Building an Instagram community is all about finding your tribe—clients that engage and are true fans of your fitness business. Considering 64% of Instagram users are between the ages of 18 and 34, targeting that age group can help maximize your followers and boost engagement.
Now is the time to build your Instagram marketing strategy. Here are 7 ways to grow your Instagram community to take your fitness business to the next level. Let's get started…
1. Find your audience with ads, hashtags and more
Get the right fit with targeted advertising. Potential advertising reach on Instagram is 1.16 billion users and it's estimated that 75% of users will buy from an ad. Use Instagram community hashtags to connect with the right customers and build your fitness brand:
Search for popular fitness hashtags so you know what's trending.
Use those hashtags to get on their radar.
Follow hashtags, comment on fitness content, and send friendly DMs to your followers.
Try out your competition's most popular hashtags to attract like-minded clientele.
2. Engage with followers instantly
Research shows that 50% of Instagram users follow at least one business, so setting yourself apart will help build a community on Instagram. Chatbots offer instant interaction and 24/7 support, which is good for the client experience. What's important though is 40% of consumers say they don't care whether they interact with a human or a bot, as long as they're getting the help they need.
Instagram chatbots aren't only about customer service, they're a marketing opportunity, too. Instagram is a great way to connect with your community using chatbots to:
Welcome new followers.
Give them information about your business.
Offer membership details and intro offers.
Suggest products or services that interest them.
3. Make your community part of the experience
Remind your current clients they're the heart of your business, while attracting new clients. How can you get your Instagram fitness community connecting with your business?
Share client transformations with before and after photos, celebrating their successes like gaining muscle, losing weight, or recovering from an injury.
Post images of clients working out from home and benefitting from your virtual services.
Call out long-time members as they hit milestones like 5 years or 100 classes.
Tag clients in your posts and encourage them to share and tag your business on Instagram—consider rewarding them with prizes for extra motivation.
Follow and interact with client accounts to stay top of mind and show them you care.
4. Highlight your business
Keep your brand front and center. Studies show that 65% of posts with the most engagement featured a product, and classes and instructors are your products. Make your business the focus so your audience knows what you're all about.
Share footage from your classes featuring your instructors.
Post staff profiles to show off your team.
Highlight the benefits of certain classes to generate interest.
Share your story: the history of your studio, its progress, and any news to report.
5. Drive engagement with Instagram stories
Use Instagram stories for engagement. 58% of people say they've become interested in a product from stories and 50% of people have visited a website to make a purchase as a result. Though stories only last 24 hours (unless you add them to your highlights) they pack a marketing punch.
Stories are all about real, uncurated content (think short, snappy, and authentic). A study by Facebook IQ revealed that stories performed their best at 2.8 seconds per scene, so add as many as you want, but keep them short and sweet.
Why are stories so important for your fitness business? Stats show that 33% of the most viewed stories come from businesses, and 1 in 5 stories result in DMs (direct messages), so customers are watching and they're making contact. In other words, it works! Build an Instagram community with stories by focusing on engagement. Here are some tips to get your started.
Send reactions or DMs through stories and re-share stories from public accounts.
Respond to mentions of your business and tag clients or businesses featured in your stories (so they'll reciprocate).
Start conversations with your audience with stickers, sliders and polls for feedback, and ask your audience to post or answer questions.
Go live and handle questions or comments in real time. Followers will get notified when you're live so they can join if they're online.
With more than 10,000 followers, you get the "swipe up" feature, so you can link directly to a product or service to get people booking or buying.
6. Work with Instagram influencers
Add fitness influencers to your Instagram marketing strategy for a new audience, added credibility, and more exposure. When used authentically, influencers act like a third-party endorsement, referring your business to their loyal communities. They could post themselves wearing your branded merch, share their successes, include workouts from your studio, and more. Here are a few tips to help you find the best brand ambassadors for your business.
Find someone who is passionate about your brand—look to your best clients first.
Authenticity matters. Followers will know if someone is promoting your business strictly for compensation.
Offer discounts, free classes, or free merch as a thank you.
Research a potential ambassador's feed. Look at followers, engagement rates, and whether their approach is a good fit for your business.
7. Track insights and performance on Instagram
Instagram gives you the insight you need to measure success. Your business profile makes it easy to access all the data you need. Here is how to track insights and performance on Instagram.
Instagram insights define your community's demographic. Knowing your audience and how they're interacting with your content lets you target them going forward.
Check engagement rates across your posts to benchmark future success. Pick a timeframe (say, a month) and divide the total number of comments by the total number of members in your audience. Then multiply the result by a hundred to get a measurable percentage. Use the same formula each time for consistent tracking.
Use the best hashtags for your fitness business with the Discovery tab to search the most popular, relevant hashtags.
Track top performers in your feed. In the Metrics tab, posts are sorted so you can see what's performing best.
Growth Insights shows which posts and stories resulted in the most followers so you know which content is attracting potential clients.
Track how many views each sticker gets to gauge your community's favorites. Act fast, though, those stats are only available for 14 days.
Build your business with Instagram
Grow your Instagram community to take your business to the next level. Find the right audience, encourage engagement, get real with stories, up your reach with influencers, and use data for best performance.
After that, get the tools you need to grow your business with the fitness studio software from WellnessLiving. We'll help you simplify your livestreaming, organize your on-demand content, automate your marketing, and more. Book a free, no-commitment demo today to learn how WellnessLiving can help manage your business.