Aug 14 2020, 9:15 AM
How to Hire Quality Staff for Your Fitness Business
As your fitness business begins to grow again, you'll need more staff. Whether they're working from home or they're back in-studio, get your all-star team together! Look for great communicators, team players, and candidates who have a passion for fitness and people who are driven to succeed.
How do you find the best and get them on board? We've got all the info you need to build the team that'll build your business!
Who should you hire?
Instructors and trainers
Support staff with experience in social media/content creation
Cleaning staff
Remote job interviews
While we're still social distancing, remote job interviews are a great option! Promote your posting (or ask your existing team for referrals), narrow down the resumes that interest you most and start scheduling appointments to meet your future team.
How do you decide? Start by creating job descriptions, so you know the skills and qualifications you need for each position. Are there personal training certifications you're looking for? Can you add a specific type of fitness instructor to your team like a yoga teacher, one that can teach spin classes, etc.?
In the interview, you're looking for someone that matches the vision you have for your business. Do you feel that 'click'? If they connect with you, they'll likely connect with your clients. Ask them about their goals. If they aspire to grow, it shows you they're motivated to succeed and that'll help you grow, too.
It can be tough to get it right the first time but trust your instincts. If the candidate connects with you, communicates well and shows a passion for the industry, you've got a winner!
Communicate your policies
Your team needs to be on the same page – any confusion or disagreement will be clear to your clients. Ensure that your team is on board with what's most important to you and the success of your business. Cover topics like:
Company goals and mission statement
Existing policies on COVID-19 (i.e. requiring members to wear masks)
Work from home policies
Discounts on merchandise
Rewards programs
Tell them about your safety and health policies
The safety and security of your staff and clients is top priority! Make sure everyone is crystal clear on how your health and safety is next-level. Go through the following topics, so everyone follows the rules:
6-foot social distance guideline
Floor markers around the business
Importance of sanitization
Sanitization station locations for your business
Post sanitization requirements such as handwashing guidelines and equipment disinfecting instructions
Invest in staff development
You've hired the best, now make them even better! By improving your team and their qualifications, you're boosting your business, too.
Once they come on board, invest in the training they need to excel at their jobs, impress your clients, and build your reputation. This is also a great morale-booster! A team that feels supported will return the favor by working hard to see you succeed.
And don't limit your team to what they're already great at! If they're not familiar with online classes, start showing them the ropes. If they can help you with your social media, get them trained to hit the ground running. The more skills your team can brag about, the better they'll be at helping your business. Here are some tools and blogs to help educate new team members: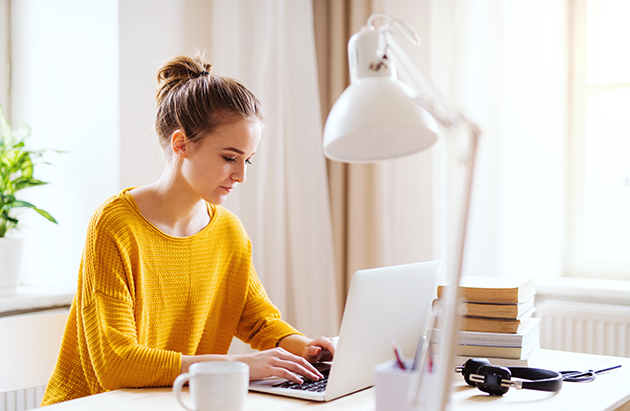 Hire staff with livestreaming experience
Now that the fitness industry has fully embraced livestreaming and online classes, you need an in-house expert. These services – and your level of expertise – can make or break your business. At WellnessLiving, we offer a Zoom integration for a super simple way to offer virtual services and improve your client experience.
Added bonus? Your staff will be thrilled at how easy it is to use! With just a few clicks, they can create a class, invite clients to join and host it all using our Elevate Staff App. They can even send confirmation emails and reminders automatically! It makes for a streamlined process for your team and your clients.
It's nice to have someone on your team to handle this part of your business, so look for candidates with some tech experience and training will be a breeze.
Reach for the stars
Your team is a reflection of your business, so reach for the stars! Hire the people you need, get everybody on the same page, invest in your team, and focus on the special skills that'll put you ahead of your competition.
Not only can we help you with the tools you need to succeed, but we can also get you started with a loyalty rewards program, provide you with real-time data of your business' performance so you know when to grow your staff and hire more instructors, get a handle on your capacity, and more!
How else can WellnessLiving help manage your business? With our Zoom integration and FitVID on Demand, you'll corner the online market. Our automated marketing will boost your brand and build strong client connections. Our staff and client apps will maximize efficiency and better your customer experience. And that's not all we do! Learn more by booking a free, no-commitment demo with WellnessLiving today.