Jan 08 2021, 9:00 AM
Keep Clients Beyond the New Year's Resolution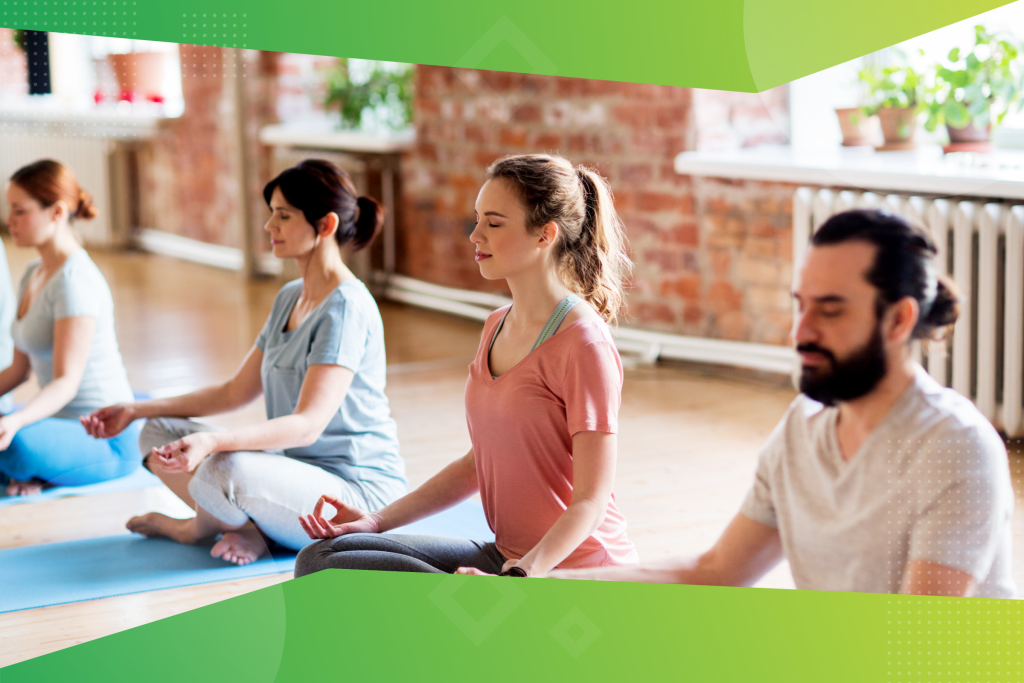 January is the busiest month of the year for gyms. This is no surprise. Up to 74% of American adults make New Year's resolutions with the goal to exercise more, lose weight, or simply live a healthier lifestyle. However, many will give up on their resolutions as early as mid-January. Within five months, 80% of those new January sign-ups will cancel their memberships.
The 2020 pandemic changed the fitness industry forever, as more people are working out from the comfort of their home. According to a report from ClubIntel, 72% of fitness business owners now offer livestreaming and on-demand classes. Viewership is also up 45%, making digital fitness a new business essential. With the right virtual game plan, you can increase the chances of retaining your clients who made a resolution. You want their resolution to be part of their new, long-term lifestyle, and not just a short-term goal for the year.
Transform your business, shift to an online revenue stream, and keep up with the trends to become part of this digital revolution. Read on to learn tips and tricks that can help you grow your client base beyond the initial New Year's resolution hype.
Provide clients with multiple booking options
Online booking is essential to the growth of your business and the overall client experience. A recent report suggests that online booking reduces staff labor, increases operational efficiency, and boosts client loyalty.
If you make it easy for your clients to book classes, have their questions answered, and communicate with you, you'll increase the chances that they'll stay with you throughout the year. Keeping your clients on track with their progress starts with providing easy booking options, and with WellnessLiving, you can enable them to book quickly and easily.
Website widgets: When you install an event, schedule, or appointment widget with WellnessLiving, clients can easily book your classes and services right from your Facebook page or website.
Direct booking: Let your clients instantly book on your website by clicking a direct link that generates when you create a new class or service. You can also share this link through your automated marketing channels (email, SMS, or push notifications).
Reserve with Google: Let clients easily find you and book your virtual or in-person services, right from Google maps or web searches.
BOOK-A-SPOT™: Give your clients a sense of security by letting them book their spot or equipment at your studio. This option also helps you manage class sizes at your business. You can also rent out equipment to help clients who want to attend your virtual classes.
Achieve Client App: Streamline and increase online bookings, promotions, and engagement through a custom branded app with our platform.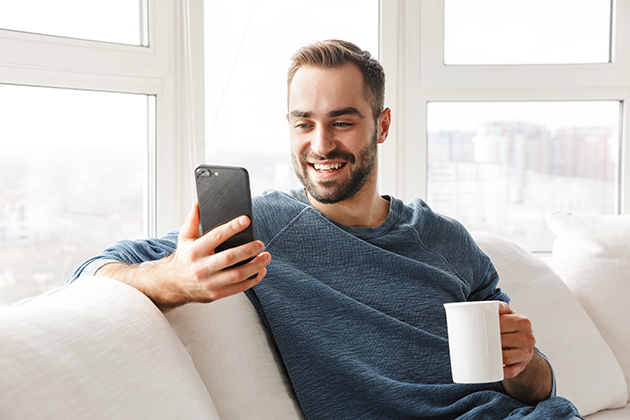 Offer multiple membership options
Another way to keep your clients motivated in achieving their long-term goals is by offering multiple membership options. People need options today to offset the uncertainty created by the pandemic.
Whether your clients want to visit you in person, or need to attend classes virtually, you can ensure that they never miss a session. WellnessLiving's platform can help you offer these versatile options.
In-studio: Your clients can attend in-person classes, but you can keep your membership flexible with livestreaming, on-demand classes, and one-to-one training to help them reach their goals despite the pandemic.
Virtual/online memberships: Online or livestreaming classes make it easy for clients to reach their goals from the comfort of their home. WellnessLiving's Zoom integration lets you livestream, set up classes, invite clients to join, and more, right in the software.
On-demand: Make it easy for clients to take classes whenever and wherever they want. With WellnessLiving's FitVID on Demand, you can easily upload and store videos for your clients. You can grant them 24-hour access after an online class, or they can choose a class that best fits their goals based on the length, type, or difficulty level of class.
One-to-one training: Some clients need extra attention to achieve their goals. Find out more about their goals through an initial consultation and then develop a customized program to suit them. You can provide ongoing support with blogs, books, or podcasts and use real data to motivate them throughout their journey.
Combo memberships: This lets clients use any of your services in one package, so they can pick and choose how they will reach their goals with any combination of in-person, virtual, on-demand, or one-to-one services.
Track their fitness goals: transformation log
You want to help your clients set goals that are S.M.A.R.T (specific, measurable, achievable, relevant, and timely). Stats show that only 3% of adults set clear, written, measurable, and time-bound goals. However, when they set these S.M.A.R.T goals, they accomplish 10 times as much as people that don't.
Setting S.M.A.R.T. goals is vital for helping your clients develop self-discipline and stay committed to their fitness and health goals. WellnessLiving's transformation log is an amazing feature that lets your clients monitor and record their progress. They can track features like blood pressure, heart rate, body fat percentage, measurements, and more. They can upload photos to show their progress, too. You can then track client visits, make reference notes, and update information to compare client progress over time.
It's never been easier to show your clients how your training, and their hard work, is paying off. Keep in mind that WellnessLiving will soon be offering FitZONE—another option to help your clients reach their goals.
Target clients with automated marketing
Getting new clients through targeted strategies is important, but it's also valuable to keep them coming back. Research shows that automated marketing can increase sales up to 14.5% and reduce marketing overhead by 12.2%. Businesses that use automated marketing experience a staggering 451% increase in qualified leads.
With WellnessLiving's automated marketing campaign options you can automatically send emails, texts, push notifications, and postcards to congratulate clients on their goals and encourage them to renew or upgrade their memberships. You can also keep clients interested in the other services you have to offer like your virtual events, meditations, workshops, webinars, and more.
Email: Using automated emails, you can target clients who came to your business looking to fulfill a New Year's resolution. Send them blogs, tips, and other motivational tools to keep them on track. Booking links make it easy for them to book your services right after they get some inspiration.
SMS and push notifications: Keep clients motivated beyond their resolution and remind them of their Classes or Appointments. You can also notify them when their introductory membership is about to expire and it's time to renew. SMS or push notifications instantly sends messages to clients' mobile devices.
Direct mail postcards: You can send your clients a card in the mail when they first become a client, reach their 100th class, or encourage them to renew or upgrade their membership with an exclusive offer.
Share client transformations on social media
When clients are part of a social community, they continue to dedicate themselves to reaching their goals with you and other clients throughout the year. Clients will be excited to share their progress and will feel rewarded when you share their transformations with your social media network. This personal connection keeps clients engaged and invested in your business, and most importantly, their goals.
Sharing your client's success stories has the added benefit of promoting your business. You can help your clients spread the word about what you have to offer and get even more clients coming to your business since you've demonstrated that you can help them achieve their goals.
Supporting your clients is not a sprint, it's a marathon
It takes dedication on your part to help your clients achieve their health and fitness goals. By providing them with top-notch communication and a variety of options for classes and instructions, you can keep them motivated throughout the year.
WellnessLiving's software can help you support your clients' goals and achieve your own as a business owner. If you are ready to tap into these incredible opportunities for growth and success, contact us today.
To get started, simply book a no-commitment demo, and our experts will help you discover the best tools for your strategic goals. Come and experience the value of staying connected to your client community, and you'll be rewarded with their loyalty!