Mar 26 2021, 9:00 AM
Live Your Dream: Legal Essentials for Studio Owners in a Post-COVID World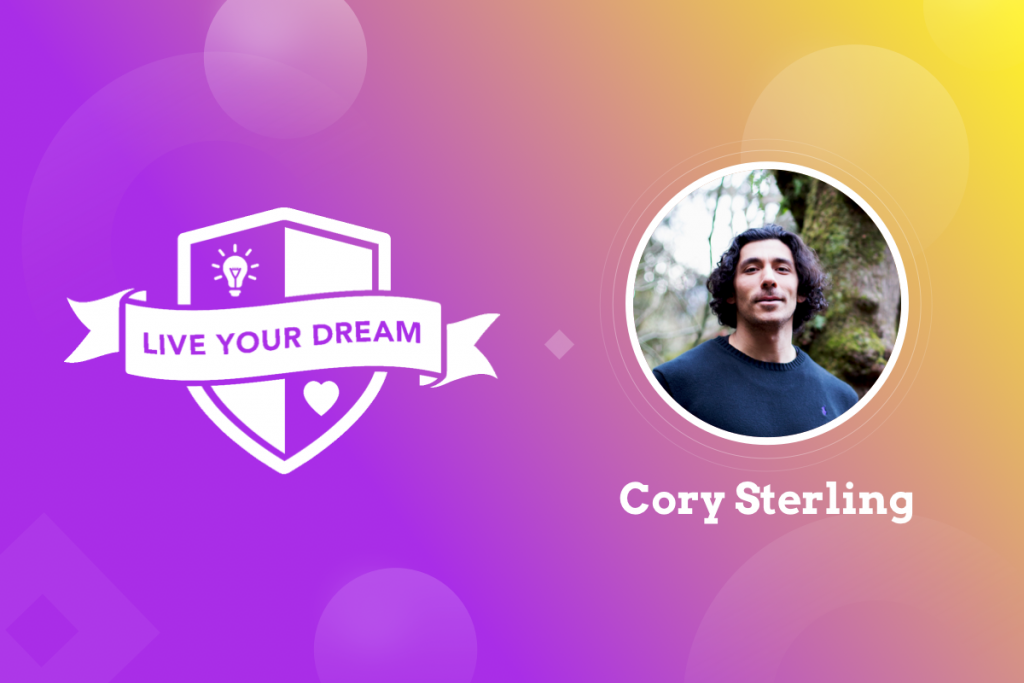 The fitness industry has gone through so many changes over the last year. As a result, whenever you reopen your business, it needs to be protected. You can't be an expert in everything. You need the legal essentials to be able to navigate through reopening your business and operating in a post-COVID world.
In an episode of our Live Your Dream webinar series, we had on Cory Sterling—a lawyer and founder of Conscious Counsel, a law firm that works with many clients in the health and fitness industry. The wellness space is also Cory's world—he's also a yoga and fitness instructor and wrote The Yoga Law Book—an easy read about law basics for yoga business owners. He also presents at conferences all around the world, teaching about the law in a fun, practical, and empowering way.
While we are not quite in a post-COVID world yet, this webinar recap is designed to help fitness businesses get through the transition of closing and reopening, and all the legality that comes with growing your studio in today's uncertain world. Cory covers four factors that all wellness professionals need to know to operate with the best legal essentials in a post COVID world: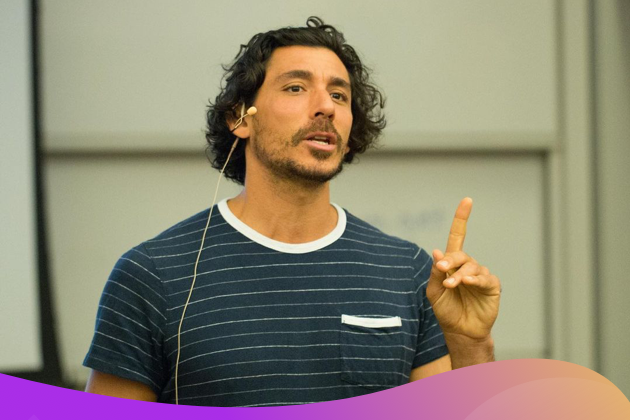 1. Law is a series of relationships
"It is impossible to grow a business without coming into contact with the law," says Cory.
That is why he practices proactive law, where he focuses on growing relationships between law and fitness. It can be intimidating, but Cory starts by emphasizing the importance of a legal relationship based on honest, open communication. Think of your relationship with the law in the way you think of your other relationships. You want a positive, healthy experience so you can move forward. Also, keep it simple, with a clear idea and a focused intention.
2. Your services have changed, your agreements must change
The fitness industry has changed. Your sources of revenues, team management, and client relationships have shifted, and your business needs to reflect everything that's different too.
Cory gives the example of a membership agreement in a traditional brick-and-mortar studio:
"There's been such a dramatic shift from in-person memberships to online in our industry, and most of our pre-COVID agreements didn't even mention an online component. So, many studios were facing a situation where chargebacks were being granted or refunds were being issued because studios were unable to provide the in-person services covered in those agreements."
To keep your community happy, protect your business, and keep those revenues rolling in, you need to "clarify the scope of services" by amending those forms to incorporate online elements. Keep those in-studio services too, so no matter what happens, your clients are agreeing to receive your services however you offer them.
You've adapted your business in so many ways just to survive, but you're increasing your risks by not including the legal component in that evolution. Protect your business from chargebacks, avoid theft of your intellectual property (like class content), and enforce non-compete clauses for staff, all with up-to-date agreements.
As you adjust these agreements, how do you ensure that people sign up? Cory stresses that storytelling and connection is the key. Communicate openly and honestly with your clients about the changes your business has gone through, and you might be surprised at how eager they are to remain with you—even when that looks a little different.
WellnessLiving can help communicate with your clients through our automated tools to let them know when there's a new agreement to sign.
3. Waivers of liability are more important now than ever
Cory is a true expert when it comes to liability waivers. He's done a lot of research on them for his book and has defended many liability claims for his clients. Here's what you need to know about getting a liability waiver right to minimize your exposure for risk, and keep your business protected:
"The court takes this document more seriously than most because clients are explicitly forfeiting their legal rights. So, something like insurance is going to be critical here, to make sure that your business is covered."
Cory recommends contacting your insurance company to review the "what", "why," and "how" your business is operating, so that you're prepared during these COVID times. "Your insurance is your safety net," he stresses, and things like outdoor classes, and at-home visits may not already be covered by your insurance.
Cory lets us in on the 5 necessary elements to avoid having your waiver of liability challenged:
Outline the activities included. List them all so your coverage is not limited.
Describe the risks of these activities clearly.
Outline the possible outcomes for those risks.
Have people affirm that they are healthy enough to participate in the activities you've laid out.
Ask people to confirm that they are agreeing to participate voluntarily.
Consider "the COVID lens"
It's important to put this through "the COVID lens." Not only have businesses shifted to an online model, but the risks are different when people are following your class in an unsupervised setting. Are you hosting in-person classes? In that case, you have an added risk involved with the pandemic, where clients have exposure potential each time they enter your business.
It's a matter of taking everything into consideration to safeguard your business and mitigate the risks. Can you prepare yourself and your clients for a future change? Cory's short answer is yes. By including caveats like a pandemic and by stating what will happen in that circumstance, you can ensure that your business will stay safe, even if there are more changes coming.
4. Tell a story with your documents
One of the biggest trends that Cory's seen is businesses transitioning their staff to a smaller size, with fewer contractors. With the rise of video on demand, are you asking your teams to film content? This can become an issue because instructors have not agreed to have their content broadcast, and they are entitled to intellectual property ownership.
Clear, transparent communication is necessary with your team for this to work. Do you need to retain the revenues for the content? Cory advises you to be honest about your situation by explaining your challenges and the fact that you may need to retain the revenue from your online content to keep your business afloat. "Enroll your team in the vision of your studio, so they buy in to your practices and the reasoning behind the decisions you're making," says Cory.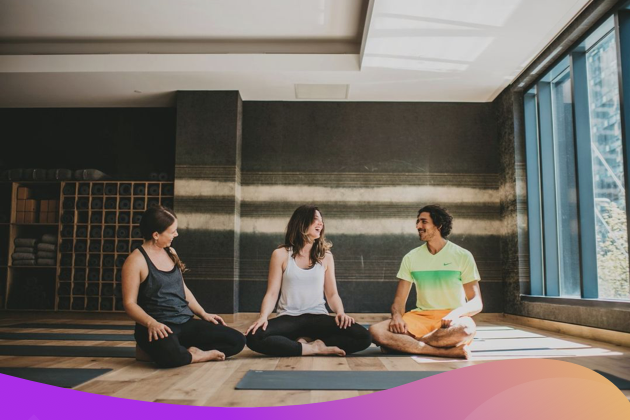 Let's talk about leases for your business
An important question came from asking Cory to address an issue that many studio owners are facing in today's climate:
Because of the decrease in revenues, many studio owners are looking to put leases on hold, as this is likely your greatest expense. Is there anything that can be done in this arena?
Cory suggests looking into governmental assistance as a first step in addressing this issue. Pro tip? If you can, Cory advises entering into a landlord agreement where you pay your lease based on a percentage of revenue, so you aren't locked into paying money you're not making.
What can you do today? While there is no legislative reform at the moment, Cory assures us that it will likely exist going forward. Remember that it is a negotiation. You did sign an agreement, but when you have a good relationship with your landlord, you need to try and come to an agreement that's fair and reasonable. Use this situation as "a wake-up call for all of us" to recognize that the ways we've done business in the past don't necessarily apply anymore. Look to find long-term solutions that work with the new way the fitness business looks.
Keep your business protected with the right legal essentials
Cory concludes the webinar by reiterating that law is a series of relationships. Whether it's with your team or your clients, protection is the name of the game. Knowing the right legal essentials will protect your business and help you live your dream by continuing to grow your studio.
As a successful business owner, you know how important is to find and use tools you need to grow. From Cory's expert legal essentials to the pro management tools from WellnessLiving, make sure your business is protected and performing at its best, no matter how the fitness industry looks going forward. Find out more about WellnessLiving's features, mobile apps, and advantages by booking a free, no-commitment demo today.

For more visit Conscious Counsel visit, https://consciouscounsel.ca/.
Get your free legal essentials checklist here.
For more on The Yoga Law Book click here.