Aug 14 2020, 9:00 AM
Market and Promote Your On-Demand Classes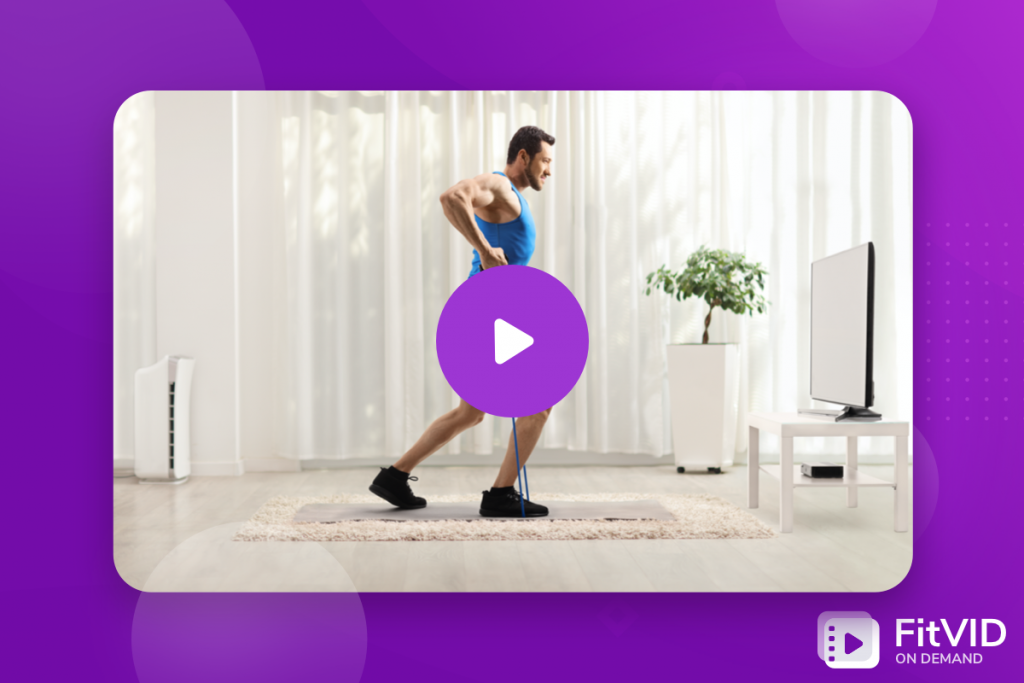 Have you embraced on-demand classes for your online content? These types of services and classes are all the rage these days, giving your clients the flexibility to work out wherever and whenever they want. Plus, it adds a passive revenue stream to your mix, so it's a winning strategy!
You've likely created a lot of video content over the last few months, with high quality content featuring your best instructors, so you know what we're talking about. You've probably been livestreaming for a while, maybe you're even using our expert Zoom integration (we hope so!) but now it's time to take the next step! Have you uploaded and stored your videos to FitVID on Demand? Here's what you need to know:
FitVID on Demand
FitVID on Demand is the pro tool you need to get all your content into your library, allow access to your clients and monetize this part of your business. With a few simple steps, here's how WellnessLiving can help you use your existing video recordings to build your business:
Stay top of mind with branded content and eliminate the need for a third-party video-on-demand platform.
Allow easy, convenient access to all your content, including classes, sessions, workouts and more.
Get set up in the way that makes the most sense. You decide how to organize and deliver your content. Want to allow 24-hour access to exclusive clients? Offer a trial class? Streamline your content for a specific audience? You can do all that and more!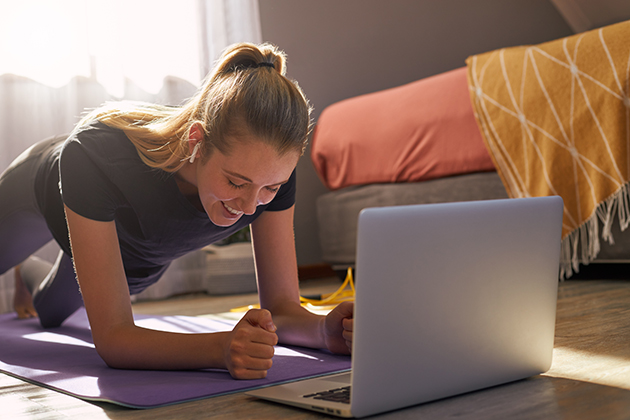 Now that you know what you can do, how are you letting the world know about your on-demand fitness classes and services? Get the attention you need to build this part of your business with a marketing strategy that works! Use our expert tips to get your online content noticed and get your business growing:
Create a new landing page
What's a landing page? It's the place where you can direct clients when they're looking for your video content. It's the first place they'll go and your opportunity to make a lasting impression by clearly explaining your content and how it works.
While you might be familiar with landing pages as they relate to your website, your landing page can be anywhere. You can create the landing page through your Instagram account, business Facebook Page, YouTube page, WellnessLiving video library or another landing page platform, it doesn't even need to be on your website!
Think of it as a place your clients can find everything they need to know about your video content. Details like class lists and pricing are just the start!
Be sure that this page thinks of everything. Instructions for clients to sign up, pay and watch your video content should all be front and center. And don't forget to include specific calls to action that can help you convert non-clients or prospects into clients, too.
FAQs about video on-demand
If there's any confusion about your on-demand services, you'll lose customers. Give clients all the info they need upfront, so there's no doubt about how easy and accessible your content is. Anticipate their needs with a handy list of FAQs (frequently asked questions) they can refer to, so they're quickly put at ease:
Do I need to sign a waiver before accessing videos?
How do I view the videos/can I download them?
What equipment is required to view these videos?
Where is the best place to set up my equipment when taking my on-demand classes?
Are these classes for beginners?
Can I watch these videos on my Smart TV or my Smartphone?
Think of all the questions you can, be transparent and make the answers simple. And when you get questions you hadn't thought of, add them to you page so everyone is on the same page!
Create video clips
Video clips are the way that you'll get people excited to give your on-demand services a try! Nothing gets people more excited that a glimpse at what they can look forward to!
Build excitement for your content with teaser videos and short clips.
Share these clips of recorded classes or events on social media and encourage your audience to do the same.
Post on IGTV/Instagram, YouTube and Facebook to broaden your audience and attract new visitors.
Market through various channels seamlessly
Get the word out about your on-demand services in the way it makes the most sense. Save time and money with automated marketing to get the info into your clients' hands while they're on the go:
Email: Make it personal! Tailor your email campaign to specific groups, targeting a chosen audience with your messaging. You can create specific campaigns for prospects, members, people who haven't visited in a while, or any other group you're targeting. Include email links to landing pages, video clips, FAQs pages, blog posts, and more.
Blog: Create blog content geared towards your on-demand video content, like the top 5 video classes you want clients to try, the benefits of stretching or another exercise they'd be learning in your videos – or any other topic that'll get them excited to try out a class or service from your video library. Then, promote your blog post through your website, emails and social media to grow your audience.
Text: Take the direct approach! Text to existing clients and let them know about your on-demand video content. Don't forget to include links so they can sign up right away!
Social media: Share details in your Facebook group, post stories on Facebook and Instagram and share content like impressive photos or video clips to create buzz. Get your audience posting too, to increase engagement and get more attention.
Lead capture widget: Here's where you can really start to gather some info on your prospects. Having them fill in a form will give you some insight on marketing to that client. You can even encourage new video-on-demand leads to enter their info into your website widget for a free video class or discount on a class. Boost your attendance and get the inside scoop on your new clientele all at once!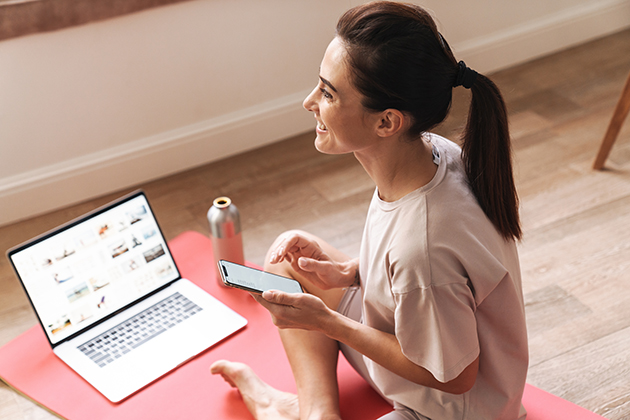 Make it easy for clients to sign up and pay for on-demand classes
The easier you make it, the more traffic you'll see! Simple setup, easy access and a convenient payment process will have your clients singing your praises. With WellnessLiving, not only is the process seamless, but it's also super simple to track your sales and know what videos are being viewed, so you can tweak your marketing the way you need to. Here are a few of the ways we simplify the booking and paying part of your on-demand classes:
Booking online: Give clients multiple ways to book on-demand classes with a web app or our Achieve Client App, so there's always a way they can get signed up for your on-demand classes!
Reserve with Google: This feature lets leads find you and sign up for your services from your business directory right from web searches or Google maps. This is how you get attention and attract new leads for your on-demand content.
Website widgets: Install custom buttons on your website or Facebook page so clients book on-demand classes or services as they're searching through your site or your feed.
It's time to promote
It's time to take ownership of your online content! On-demand services are here to stay, so get on board with a confident approach to business with the tools you need to get it right. Get set up, manage your content, and promote it like a pro to make this a revenue stream your competition can't compete with. Set up a landing page to inform clients, address all potential concerns, create excitement, maximize your marketing and make it as easy as you can so more people are taking advantage of your great video library!
WellnessLiving has everything you need for success with your on-demand video library. With FitVID on Demand, you can be assured that your content is in great hands! Organize your content the way that you want, manage access to that content, get the word out and watch your classes fill up.
We're all about helping you manage and build your business! How else can WellnessLiving help? Book a free, no-commitment demo with WellnessLiving and learn more today!