Jun 12 2020, 4:46 PM
Top 10 Mistakes Business Management Softwares Make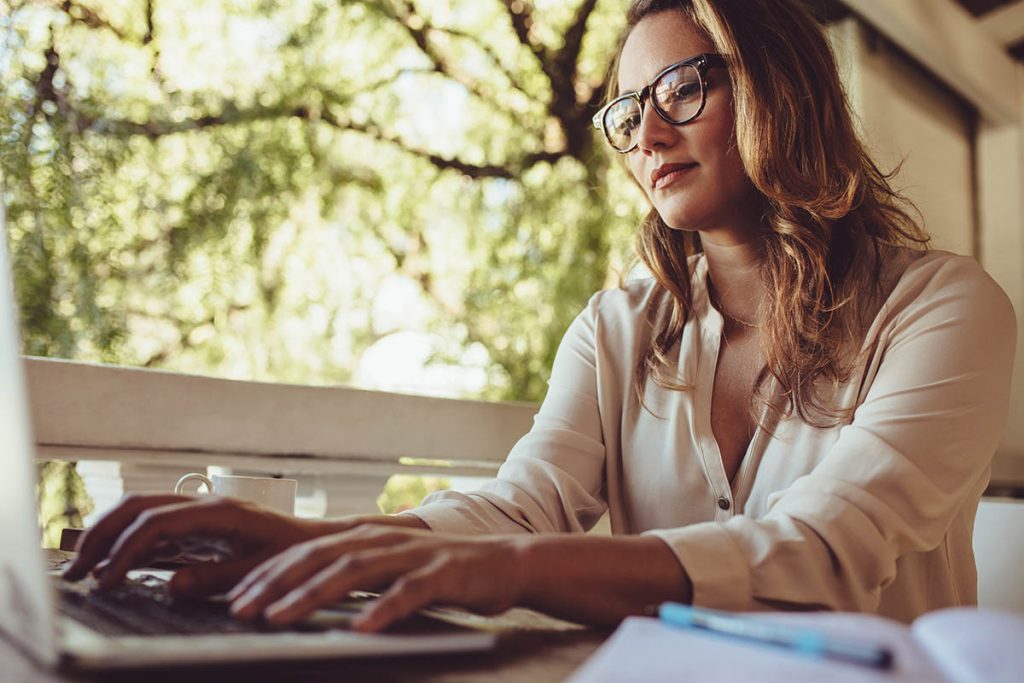 Business management software is your company's best friend! It allows you to efficiently reach your customers, improve your client experience, offer features that set you apart and work on upping your revenues. If your business management software isn't doing its job, it's time for an upgrade!
Not just any business management software is able to get the job done. But, WellnessLiving can! The fitness world is a crowded one. You need to set yourself up to stand out and offer more – and a less-than-expert software means you're fighting a losing battle. We know your management software will help you manage your business, but you need it to do more than just that! We've laid out the top 10 mistakes business softwares make, so you can choose the right software for your business:
1. They don't put the customer first
Some softwares offer a 'set it and forget it' approach: after you've bought and installed your software, the customer support ends there. Without a community, proper training and a support system, how can you take your business to the next level?
WellnessLiving's business management software is all about making sure you're the pro. In order for you to do the best for your customer, we do the best for our customers (you)! Here are the ways we support you when you sign on with us:
Community Forum: This allows you to communicate with other businesses and our team of experts to answer your questions, make requests, report bugs/issues, and more.
Dedicated onboarding specialists: Our onboarding team is there for you from setup to launch. We know how important your data is—from client info, fees, and more—and migrating from another platform needs to be a seamless process. Our specialists train you to get familiar and comfortable with the software. The training sessions and recorded so you and your staff and review it later as well!
First-class customer support: Once you're up and running, whenever you need our help, our customer success team is there to help you with further training, concerns, or anything else you need to help you and your business!
You need a business management software that does its best for you, so you can do your best for your clients!
2. They don't have a built-in marketing suite
If your software's mandate is to help you build your business, why wouldn't it include a marketing component? Automating your marketing is how you'll reach clients faster, collect data and grow your customer base. At WellnessLiving, automated marketing is one of the things we do best! Here are some of features you'll access with our marketing suite:
Create custom email templates
Send automatic emails, texts or push notifications after a purchase, inquiry or when there's a new class available to book
Launch email, text or SMS campaigns to promote your business, win back or connect with clients you haven't seen in a while
Automatically notify clients when their membership is ending, class passes are expiring or it's time to renew
Let automated marketing free up the time you need to focus on growing your company.
3. They don't have a robot assistant to help you
Is your management software data-driven? If not, you're missing out on valuable insight you need to build your business!
Coming soon we have our new AI assistant. Meet Isaac—your own virtual coach! Isaac helps you gain a deeper understanding about your business—from tracking patterns, pinpointing issues and accessing key metrics, this smart bot helps you plan out your next move with your business with your customizable Business Health Dashboard. You can even predict behavior and generate reports to make the most out of your marketing and retain your clientele. Take the guesswork out of your decision-making with today's top technology!
4. They don't integrate with a video conferencing platform
Now that online fitness has taken off, software that doesn't integrate with a video conferencing platform is out of date. Address your clients' needs and simplify your process with seamless access to your livestreams. Your clients are expecting a premium virtual experience, so get the tools you need to deliver! Here are the benefits of WellnessLiving's Zoom integration:
Easily set up and manage your virtual classes
Send automatic confirmations upon sign-up
Allow automatic verification so only your members can access your content
Send out direct booking links
It's not enough to be just able to offer video conferencing anymore! Your software needs an integrated video platform to attract attention and fill your classes.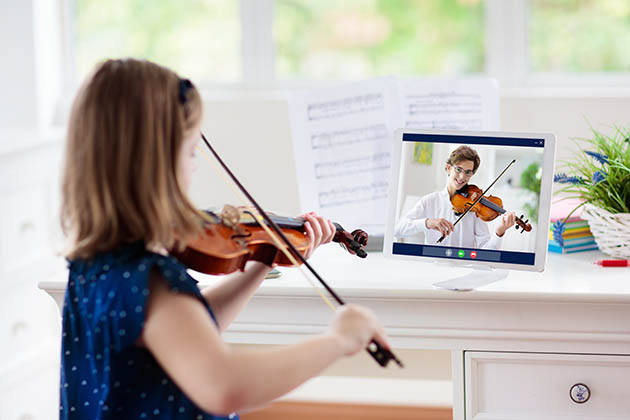 5. They don't have a built-in on-demand video feature
Your clients want access to your virtual classes and services whenever its convenient for them. Using a management software without a built-in on-demand feature will only leave them frustrated and looking to your competition. Offer your clients everything they need to access your whole content library with WellnessLiving's FitVID on Demand. Why is this feature crucial for your business? Here are some of the benefits it offers:
Avoid third-party video platforms and keep clients from navigating away from your business' website
Easily upload and organize your content so it makes sense for your business (such as having a video category for yoga or another type of fitness class)
Allow exclusive client-only access to certain video content such as on-demand classes, workouts, sessions, and more
Create promotional videos for prospective clients or expiring content for a sense of urgency
Offer your clients the freedom to access all of your content to add value to your memberships. Adding on-demand services to your business is also a great way to increase your revenue and boost your brand!
6. They don't have a custom branded app
While other business management softwares may have an app, they fail to make it unique to you and your brand! Pre-set templates and a one-size-fits-all approach aren't going to cut it! You need a custom branded app to stand out from your competition. WellnessLiving's Achieve Client App features custom fonts, colors and images so the look and feel is familiar to your clients and you stand out for new leads. Here is how Achieve benefits your clients:
They can book and pay for classes, appointments, and workshops
Allows them to manage account info and view your schedule
Gives them access to your mobile store to purchase gift cards, memberships, products, and more
Lets them write review about your business and earn loyalty points for performing certain actions like referring a friend or booking a class
Our custom branded app boosts your brand recognition and increases engagement with your clients!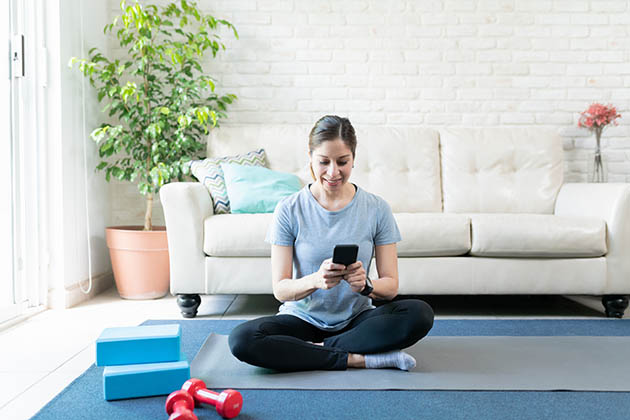 7. They are too expensive
More money for less features? No, thank you! Just like your clients, you want to see value for your money with a business management software that does the heavy-lifting for a reasonable price. WellnessLiving offers four separate plans—basic, advanced, professional, and enterprise—so we can meet your needs, while working within your budget! From improving the client experience to promoting your business, our built-in features give your business everything it needs to succeed!
You also have the option to add some game-changing add-ons and features to your plan that help take your business to the next level! Here are some of our next-level add-ons:
Client review manager
Rewards and loyalty program
Automated marketing
Built-in fitness tracking
Better value for a price that makes sense—that's how you know you've got a winning business software!
8. They don't offer an easy way to rent equipment or book rooms
Making it harder for your clients to book will only hurt your business. You want a management software that's easy to use. If your software doesn't allow equipment rental or room booking, you're missing out. With WellnessLiving's BOOK-A-SPOT feature, you'll never double-book a room or overbook a class again! Here are some of the advantages of this feature:
From bikes to floor space to equipment (or any asset) your clients can reserve their favorite spot or fitness gear to optimize their visit with your business
Manage your class sizes and stagger attendees so you can keep everyone safe
If you have an open studio space, turn this feature on and as you need it
Allow staff members view and manage your assets with the Elevate Staff App
Let clients book or rent your rooms or equipment with the Achieve Client App
Allowing your clients advance access to their favorite equipment, spot or class means happy customers and a system that keeps you organized. It's a win-win!
9. They don't give you different ways to book
Customer experience counts! The more convenient and faster it is for your clients to book, the more visits you'll get. There is a lot of software out there designed strictly to help you run your business and streamline your processes, without giving your clients enough options to book your services. Why not improve your client experience? WellnessLiving can help with that! We offer the following features for easy booking so you can easily get those classes filled:
10. They don't feature an online store
Don't go to the trouble of using a separate provider for your online store! When it's all part of your business software, it's simply managed and seamlessly integrated. Boost your sales with WellnessLiving's all-in-one software and make managing your online retail space a snap. Simply stay on top of your inventory, apply discount codes, categorize items and manage your suppliers. You can also use your online store to rent out your equipment!
Make sure your management software features options for a customizable online store and leave your retail management in the hands of the pros!
Get the Best Business Management Software
There are a lot of software options out there, but many of them make mistakes that can hurt your business. WellnessLiving gets it right with the tools you need for expert online fitness, data-driven solutions, improved customer experience and more. It's simple set-up and user-friendly model makes it easy to avoid the mistakes the other softwares make. Want to learn more about how we can help grow your business? Book a free, no-commitment demo with WellnessLiving today!