Jul 14 2020, 9:00 AM
Don't Miss a Beat! Offer Online Dance Classes to Clients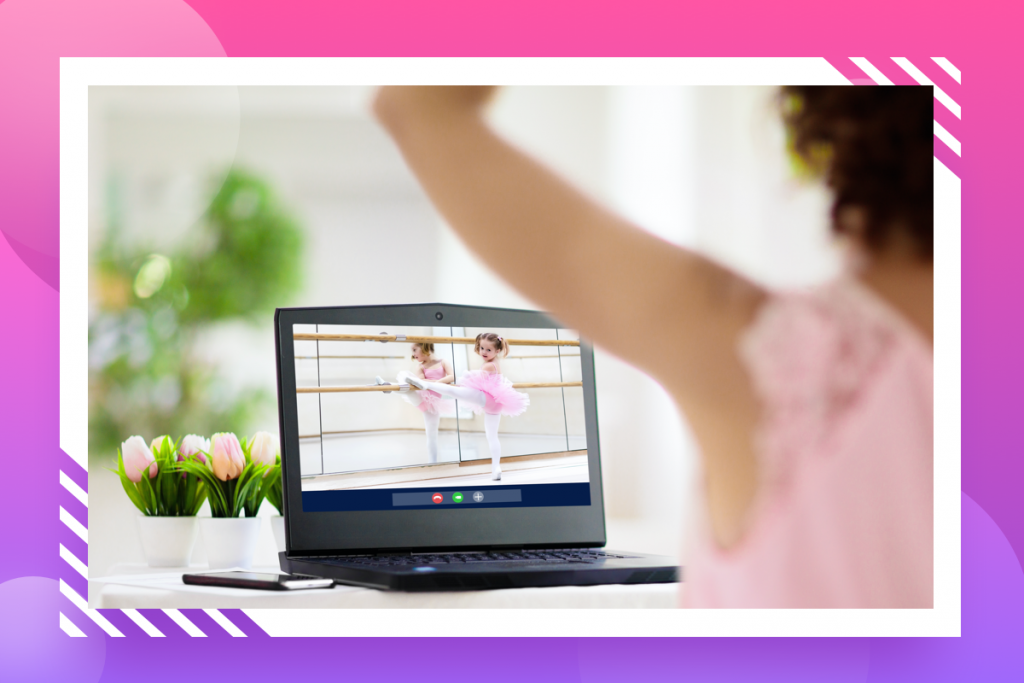 While most businesses are opening up after COVID-19, it's definitely a challenge for dance studios. After all, how can you social distance when dancing is all about contact? Certain dance classes like ballroom dances (think: rumba, swing, and the cha-cha) require a dance partner while others you can learn without a partner like ballet, hip-hop, and contemporary dance.
Get started with virtual dance classes so when you can get back to face-to-face, your students will have all the right moves! How do you deliver the best online dance classes to clients? You need to pivot to a virtual studio! Here are a handful of useful tips and tricks from our experts to help you along the way:
Virtual dance instructors
We know that virtual classes aren't a replacement for human contact, but your instructors can still build an engaged community! Encourage members to show up 15 minutes before class to socialize – just like they would in the studio. While you can't see each other in person, you can certainly personalize the experience by "getting together" before or after class.
Most people are familiar with Zoom by now, so it's easy to introduce a new virtual program – and with WellnessLiving's Zoom integration, it's a cinch! Use our all-in-one solution to get your business and your clients set up for livestream success with easy set-up and simple booking.
Make sure your clients don't miss out on the action—you conveniently provide them with a Zoom link right from the WellnessLiving system and text them reminders before class so they're there on time!
On-demand dance options
If clients can't make it to a scheduled class, offer them an on-demand option so they can get into the groove on their own time.
With WellnessLiving's FitVID on Demand, you upload your content, you control what videos clients have access to and then they dance with you when it works best for them. Have students who still want to experience your live virtual dance class? You can give them access to the recorded version for 24 hours afterward!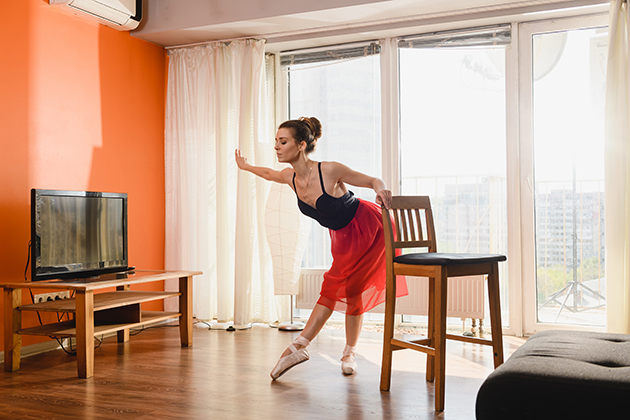 Get set up with the essentials
Make sure you put your best foot forward with the right equipment for your online classes! You need the basics like a quiet, well-lit room, clean location, secure Internet access and camera (could be a laptop, smartphone or device). Easily up your production value with a tripod, LED lights or LED ring light, external microphone or higher-end camera.
Here are a few more elements to consider:
Perfect lighting: Use natural light, avoid shadows and film at the time of day with the best lighting.
The right sound: Speak clearly, avoid background noise and do a sound check to confirm clarity.
Dress rehearsal: Test your livestream to get it just right.
Call back: Follow up with clients to get feedback and make sure they were satisfied.
Offer dance students incentives to join
Online classes may not initially appeal to every one of your students, so you might need to nudge them along with incentives—and here's where a loyalty rewards program comes in handy!
WellnessLiving's integrated loyalty rewards program makes it easy to motivate your students to stay engaged and interested in your business. It's customized, so you choose the rewards, point earnings and what actions clients need to take to earn rewards. Next, encourage your students to participate, earn rewards and use our leaderboard to get their competitive juices flowing. Then, they use their points to get their hard-earned rewards. Students can earn, track and redeem all within our program, so there's no easier way to promote loyalty!
What can they win? When students book online classes, refer a friend for virtual or on-demand classes or share reviews about your online services, you can reward them with points they can redeem for:
Discounts on memberships or free classes
Dance gear like shoes or clothing
Tickets to a dance performance (live or virtual)
Promote with automated marketing
Want to boost your student motivation? Remember to keep them in the loop! Automated marketing takes the work out of promoting your business. Here are some of the ways they can stay up to date on what's coming up with the tools from WellnessLiving:
Email: Send automatic emails with messages tailored to specific member groups (i.e. ballet students, hip-hop, classical, modern, salsa, etc.).
Text: Take a personal approach when you touch base with them. SMS or push notifications send messages directly to clients, ensuring they see it. Update them on services, send links and stay connected by texting.
Social media: Start a Facebook Group, share stories on Facebook and Instagram, post short promo videos, clips of past classes, share your community's posts—there are tons of ways that social media can help get attention for your online classes!
Take the next step with online classes
Though we're all hoping to get back to business as usual, we don't know when that'll be—and it won't look the same. With everything that's changed, offering online dance classes are something you should be keeping as a solid revenue source! Get the tools to deliver online classes better than your competition to keep your students involved and your revenues rising.
WelnessLiving specializes in the tools you need to better your business! From automated marketing to staff and client apps to AI technology, we'll help you boost client retention and attract attention for your dance business. Ready to learn all the ways WellnessLiving can help manage your business? Book a free, no-commitment demo with us today!