Feb 04 2020, 9:00 AM
5 Ways to Show Your Wellness Center Clients You Care This Valentine's Day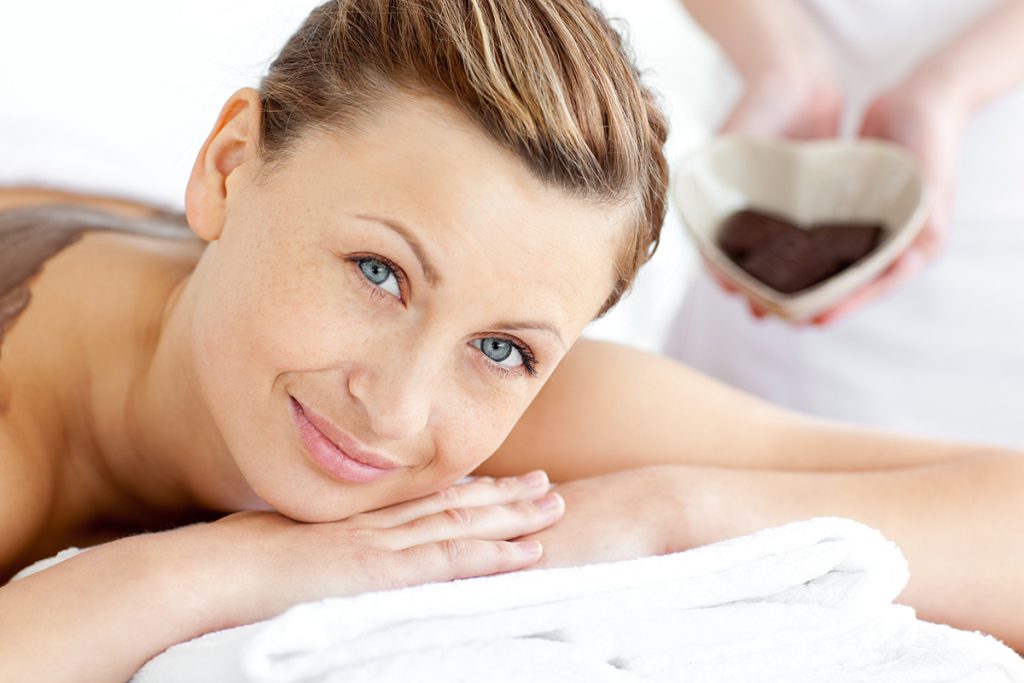 Looking to show your clients some love this Valentine's Day? February 14th is right around the corner, and now's the perfect time to give them a little TLC.
Does it really matter whether your clients feel appreciated? In a word, yes! Your wellness business depends on word of mouth, repeat visits, and exceptional experiences. This is your livelihood we're talking about, so keeping your clients happy should be top of mind.
Not convinced? Here are a few stats to help hit home how important your customers' experience is to the success of your business:
73% of customers say that a good experience is key in influencing their brand loyalties.
77% of customers claim that inefficient customer experiences detract from their quality of life.
American consumers will pay up to 17% more to deal with a company with a reputation for great customer service.
These stats certainly show that customers are looking at the quality of their experiences to determine which companies they want to stick with, so it's time to start making them your top priority!
Ready to convince your clients that you're a match made in heaven? From your wellness software to a winning social strategy, we've put together a list of the ways you can show your clients you care this Valentine's Day:
1. Exceptional Customer Service
It goes without saying that customer service is the backbone of your business! In today's busy, competitive world, businesses need to be accommodating, convenient and have above-average customer service, or clients will simply move on to another business that will better serve their needs.
Focus on building relationships and making the customer experience the absolute best it can be! Here are two ways you can do just that:
Build relationships
Relationship-building starts with great service. Make your customer service top-notch by making it your mantra. Develop a standard that's above your competition.
People like dealing with people they like, so how can you make your clients feel like they're family? Make it personal! Get to know them, starting by learning each client's first name – and using it to greet them. Include a note in your customer profiles with detailed info like their birthdays, upcoming trips, or any other information that could help you connect.
Are they planning a vacation? Did they get a new pet? These things might seem trivial, but you'd be surprised at how impressed your clients will be that you've taken the time to get to know them. They'll be touched that you've made the effort and that their lives are important to you.
Approach this strategy with the goal that each client should feel valued, appreciated, and like they're getting special treatment.
Train your staff to adopt this philosophy, too! You could even motivate your team by making it a competition. Offer them an incentive to encourage positive feedback from your clients and really get your team prioritizing relationship-building!
The goal for any business is to build a loyal clientele that you can rely on for years to come. This means that your clients need a reason to choose you over your competition. Make your clients feel so loved and appreciated that they don't want to go anywhere else!
Deliver a winning experience
Exceptional customer service doesn't just refer to the friendly staff and accommodating policies, it also means an excellent overall experience. To achieve this, focus on simple, convenient and positive encounters.
From booking appointments to renewing memberships to making payments, streamlining the process will have you seeing results in no time!
Here's where your wellness center management software can help. At WellnessLiving, our wellness software makes the customer experience simple and seamless. Our wellness booking software offers all the tools you need – like booking classes, tracking loyalty points and more – all from any mobile device and all with our Achieve app!
Let's take online booking as an example. Just by offering your clients the convenience of booking without having to call, wait on hold or email – their experience is already more convenient.
And that's just one of the popular features included in our wellness center management software!
Making the most of the tools available to better your customers' experience shows them that you value their time and care about their business.
These wellness center management software features are a no-brainer to impress your clients, get an edge over your competition, and get your customer experience to the next level. With amazing customer service, you'll make every client feel welcome and leave an overall positive impression that'll have them coming back for more!
2. Get in the Spirit
What better way to get your clients thinking about spreading the love than by getting into the spirit yourself? Here are a few ideas you can use to start working on getting your clients to feel the love this season:
Themed classes
Focus on fun with themed classes for Valentine's Day! You could include music with 'love' in the title, host sessions just for couples, or use an idea that's all your own.
Need some inspiration? Ask your clients for help! Solicit their suggestions so they can get in on the fun. Be creative here, spread the word on social media, and get more people through your doors by getting in the spirit!
Themed merch
Do you sell merchandise? Here's a chance for a limited time promo to help build your brand – and the excitement for your business! Is there a water bottle you could offer at a sale price? Could you offer a Valentine's Special to entice sales and get people interested?
If you really want to show your clients you care, you could do a Valentine's giveaway or contest, just to share the love! How about simply offering a Valentines-themed gift with purchase on the day? This could be as simple as a coupon for another visit!
Here's another great way to show your gratitude while making a name for yourself and attracting new clients to your wellness center.
3. Offer a Holiday Promo
Show your love and appreciation by saving your clients money this season! From a business perspective, while your margins may shrink a little with this approach, if you market it well and offer genuine value, you'll still boost your revenues, while earning a little goodwill with your community.
The key here is offering something unique that appeals to your clients, while adding value to their purchases. Could you offer a promo where spending $100 on a gift card gets the purchaser $120? That's a clear value add, and it gets them into your center again for another opportunity to impress.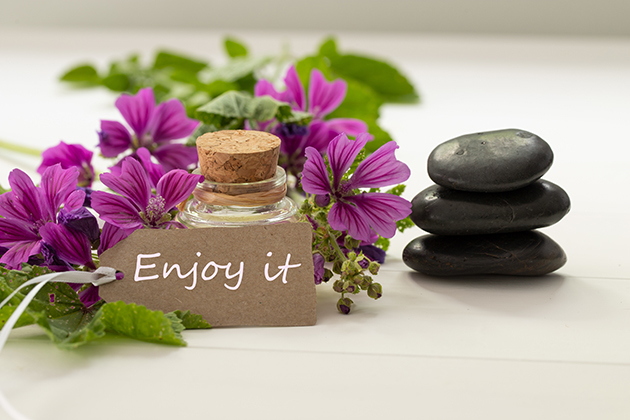 Or how about adding holiday-themed, time-sensitive services that might attract attention at this time of year? This one is great because it could last the whole month, giving you the opportunity to build a buzz around it and gain momentum as the month goes on.
Or how about a Valentine's contest with a simple entry and an impressive prize? You could promote it on social media, have them enter on site and do the draw live to really ramp up the excitement and get people in!
To show them you care, think about prizes like free services, merch or even dinner out at a local restaurant (hint: you might even be able to score a donated prize if you approach a local business).
A promo is something that you can market early to maximize participation and get the word out. This is a winning way to show your clients you care this Valentine's!
4. Reward Loyalty
Love is really in the air when your clients start singing your praises! Word of mouth, testimonials and reviews are the key to establishing credibility, making a name for yourself and boosting your revenues.
How do you encourage your clients to speak up? Start or build on your existing loyalty program, offer bonus points for testimonials, solicit comments or reviews on social media, and offer a reward for their participation. You might even offer a 'bring a friend' promo. This is a win-win: their friend gets to experience your center for free, and you get exposure for your business!
Loyalty is priceless, so do whatever you can think of to get your clientele to tell their friends, so you can build your credibility and your client list like a pro.
5. Show Them You're Listening
Want to better your business? Ask you clients how!
Listening to your clients helps you in two ways: they feel appreciated and heard, and your service improves. Now we're not suggesting that every comment will suit your business, but there's a good chance that your clients will address issues you haven't even thought of.
Let them see how much you value their opinions and prioritize the customer experience by asking them to weigh in on opportunities you might be missing. Is there a class they'd like to take that's not offered? Different operating hours? More efficient staff allocation?
Use customer feedback as an opportunity to show that you value their observations, as well as a vehicle to make your business the best it can be.
The Final Word…
Build loyalty and boost your reputation this Valentine's Day by showing your clients you care! Make your customer experience exceptional by building relationships, maximizing your wellness center software, getting into the spirit, offering a promo and rewarding loyalty. Show your wellness center clients the love by making them priority number one and watching your business grow at the same time!
Now it's time to show yourself some love. At WellnessLiving, we have the all-in-one wellness center management software to help you manage staff, manage your rewards program, book clients, and more. Book a free, no-commitment demo today!