Mar 12 2020, 9:00 AM
How to Start a Dance Studio Blog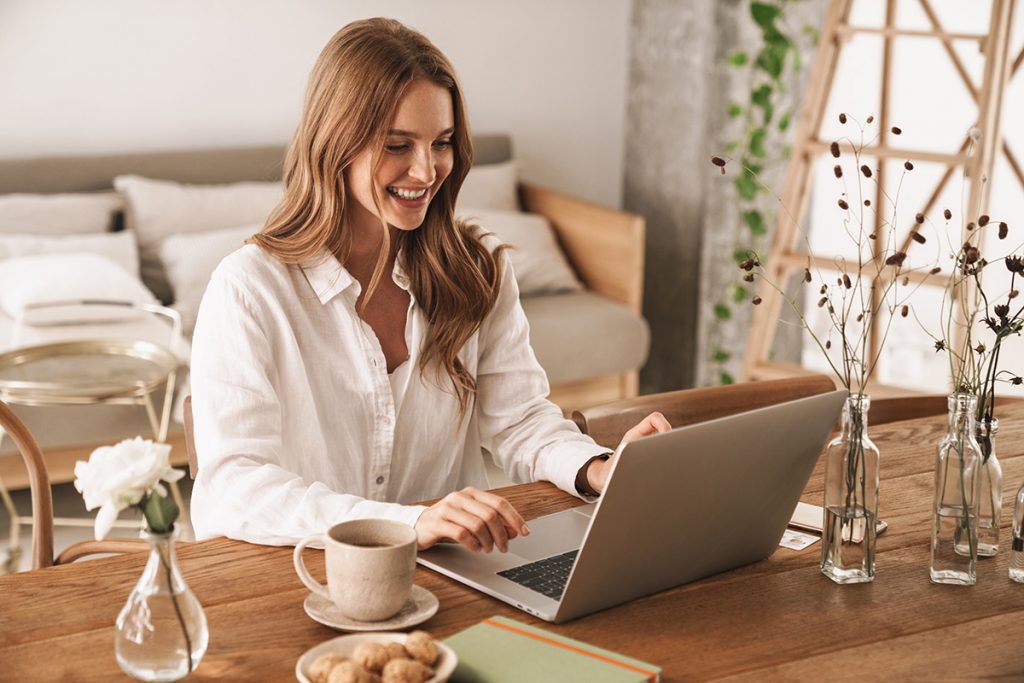 Are you looking for a new way to attract attention to your dance studio, build your clientele, and become known online? You need to start a dance studio blog! If you've been searching for a way to get noticed, blogging could be just what your business needs. Make the most of your dance studio software, set yourself apart from your competition, offer your clientele something new, and attract a brand new audience with a dance studio blog.
If you haven't added blogging to your marketing strategy yet, now's the time! Not sure it's right for your business? Here are a few stats to show you why a dance blog is crucial to a successful studio marketing strategy:
77% of internet users read blogs on a regular basis
Content marketing is 62% cheaper than traditional marketing
60% of consumers buy a product after they've read a blog about it
Blog posts are 3.5 times more likely to be shared on social media
Based on the research, you can see why you need a dance blog in your life! Exposing your brand to a massive potential client base, gaining space in your marketing budget, capitalizing on an impressionable audience, and getting more attention on social media? Yes, please!
Keep your dance studio top of mind, build relationships and loyalty, and get attention for your studio by adding a blog to your marketing strategy.
5 Key Elements for Your Dance Studio Blog
Are you ready to see real results for your business? Great, now all you need is a few expert tips to get you started. Check out our list of the top five elements you need to include to build the best dance blog in the biz:
1. Expert Content
Content is still king in the digital world, so the higher quality and more relevant your blog content is, the more respect and loyalty you'll build. Here are a few things you need to know about creating and managing content that'll take your dance studio blog up a notch:
Get organized
You can't offer exceptional content if you don't have a plan! Get out your calendar and start plugging in content, so it's scheduled ahead of time. Next, start writing your content for the month so that you aren't scrambling when life gets in the way. Finally, check to make sure that your content doesn't overlap, isn't redundant, and offers enough variety to keep your audience interested long-term.
When you start with an organized content schedule and are prepared with content ahead of time, you set your dance studio blog up for success!
Keep it interesting
Offering content that will appeal to your audience is the number one way to build a following. The more interesting, varied and engaging you make your dance studio blog, the more you'll keep your audience looking for more content from you.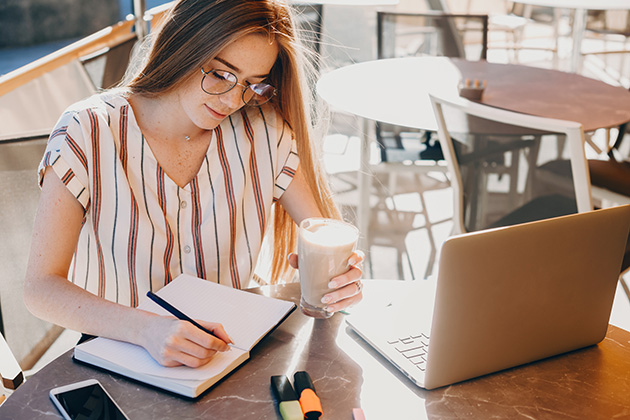 Take a look at other industry blogs to see what's getting the most attention to gain insight into what your audience is looking for. Research popular dance blog topics for your market and make them your own. You might even consider asking your students directly what they'd like to read about to get a head start on creating engaging content you know will be a hit!
Make it informative
Informative blog content serves a dual purpose: your audience gains valuable knowledge, and you start to establish yourself as an authority.
By making a name for yourself as an industry expert, you're on your way to building trust and loyalty with your readers, which translates to a larger clientele and a bigger bottom line for your business.
Maximize your credibility by featuring guest bloggers to add value and to complement your expertise. The best part of this strategy is that when your guests reciprocate, you'll gain access to an entirely new audience to read your content and learn about your studio.
2. Consistency
Focusing on consistency as part of your blog strategy works solely in your favor! Once you have your plan in place and your content created, it's simple to stick to a schedule that your readers can rely on.
You want them to routinely lookout for content they know is coming, so that they get into the habit of keeping you top of mind. Once they know and like your content, solicit subscribers so they're notified when new content has been published, and they can read it right away.
Building a regular audience will work to your advantage because it means they're invested in your business – if they're interested in what you have to say, they'll be interested in what your dance studio is offering too.
Pro tip? Use your dance studio software to automate your marketing and get attention for your blog! Launch an SMS or text campaign, reach out to lost students and e-blast your community to get attention for your dance blog and grow your list of regulars. It's a great way to put your dance studio software to work!
3. Self-Promotion
Can you use your dance studio blog to sell merchandise, book classes and grow your revenues? All the best bloggers are doing it! Self-promotion, as part of your blogging strategy, will get you noticed and will impact your business.
Now, this part of the strategy takes a little finesse. No one wants to read a blog filled with salesy content, but there are winning ways to tackle this strategy. Post blogs like 'best gifts for the dancer in your life' featuring merchandise available in your retail shop. Or, list the 'top 10 benefits that dancing brings to teens' as a way to attract attention for your classes. You might even include a recap about a recent recital or show so readers can see what they could look forward to as a part of your studio.
Blog like a pro! Not only do you build your business, but you need to offer excellent content at the same time. There's no reason why blogging can't inform and entertain your readers, get attention for your business, and build your sales!
4. Analytics
Including analytics as part of your blog will send you to the front of the class! The only way to get to be the best at blogging is by evaluating the success of your posts and studying subscriber patterns.
Check the data available to you to get to know your audience better. Which posts resonate the most? Where are you getting the most comments or questions? Which subjects seem to be on the bottom end of the popularity scale? Use the information you glean to tweak your content so you improve your mass appeal!
You might also reach out to your audience for feedback on what they think is working and where there's an opportunity to improve. Target these clients directly and use your dance studio software to reach a large community effectively.
Making the most of the analytics will get you to the next level in no time. It's a definite step in the right direction for optimizing your content, appealing to your audience and building your online brand to get attention for your studio.
5. A Social Media Tie-in
Use your dance studio blog to build the rest of your channels too! A social media tie-in is how the experts attract attention for the content they're posting in multiple locations. It's also a great way to build your brand with comments, likes, and shares!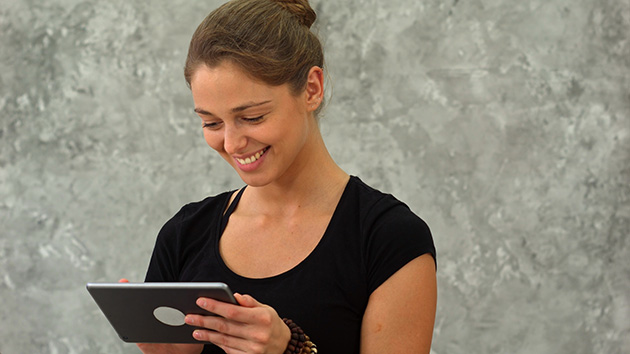 How can you use your blog to direct your audience to your other channels (and vice versa)? Host a social media contest and promote it on your blog! Post the link to your blog on your Facebook page, so people click the link to head to your website. Include a link to a YouTube video on your blog, sending people to your YouTube channel for the full-length video. Post an image, video or written content as a blog teaser on your Instagram feed, so people check out your blog for the full version.
Use your blog to draw attention to your content, wherever it's being featured, and use your channels to get people reading your blog. In today's day and age, we're on social media so much that it only makes sense to leverage it to build your audience in as many places as you can.
Blog for success by exposing your content to as many audiences as you can!
The Final Word on Blogging for Your Business…
From including excellent content to a consistent schedule to self-promotion, checking the analytics and posting your content to social media, a dance studio blog is great for your business. And once you set yourself up with dance school management software that can help you reach your audience, you'll see results in a flash!
WellnessLiving is the perfect partner to get you set up with the tools you need to automate your marketing. Want to find out how we can help you promote your dance blog, get attention for your studio and reach out to your community? Book a free, no-commitment demo with WellnessLiving today to learn about how our dance studio software can help!