Mar 31 2021, 11:58 AM
WellnessLiving Joins a World-Class Lineup of Fitness Industry Experts for the new NPE Faculty Program to Support Fitness Business Growth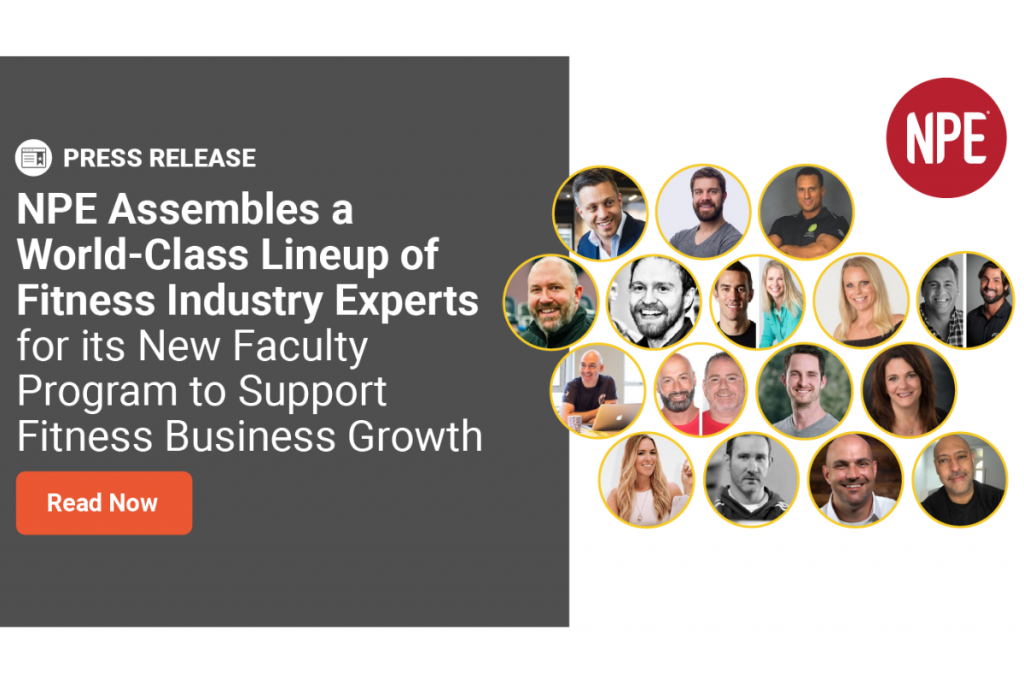 March 2021 – Len Fridman and Sasha Davids at WellnessLiving are proud to announce their appointment to a panel of the fitness industry's leading experts assembled by fitness business education and coaching company NPE.
Fitness business education company NPE has launched a mission to help 10,000+ fitness businesses rebuild and grow again. They've brought together leading fitness industry experts to make that happen.
Each NPE Faculty expert will offer actionable advice in specific areas, such as marketing, finance, operations, programming, and much more.
Len Fridman and Sasha Davids at WellnessLiving will be sharing about client retention, client loyalty, and referrals in the NPE Faculty Program.
"The fitness industry has been hit hard in the past year," said NPE Founder & CEO Sean Greeley.
"We're on a big mission to help 10,000+ fitness businesses rebuild and grow again. That requires bringing together the best experts across the world to make that happen. That's why we're excited about the experts we've assembled and for the tremendous value they'll bring to the NPE Community."
Meet the NPE Faculty: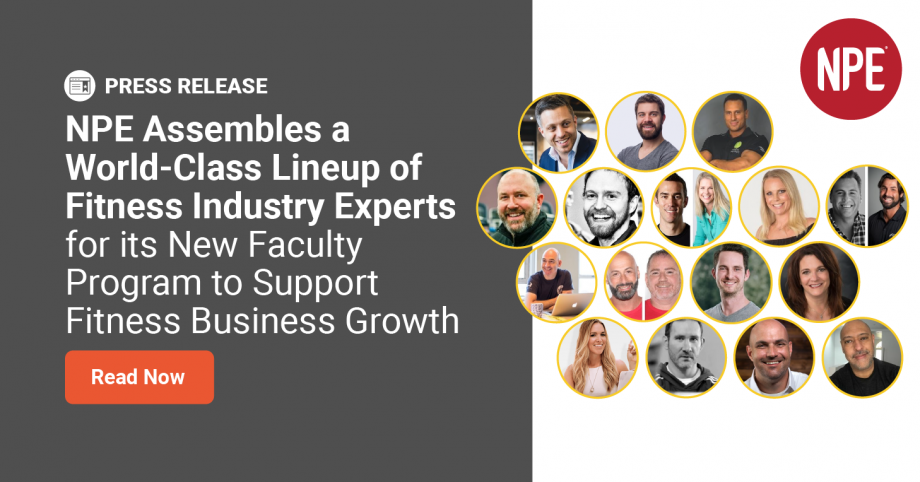 You can learn more and meet the experts online at http://npe.li/nk/uXCoGc
About WellnessLiving
WellnessLiving was founded in Toronto, Canada, by Len Fridman (CEO) and Sasha Davids (COO). The pair had a dream to create a truly affordable, all-in-one, cloud-based solution for business owners in the health and wellness industry. WellnessLiving has thousands of happy customers and over 10 million users worldwide. WellnessLiving is the software company with a heart. They are a customer-focused team that is genuinely passionate about helping business owners achieve their goals. For more information, visit www.wellnessliving.com.
About NPE
NPE provides the systems, tools, and coaching for fitness professionals and business owners to grow their client base, take home more money, and have the freedom to enjoy it.
Since 2006, we've helped over 45,000+ fitness entrepreneurs in 96+ countries grow to the next level. We've been listed 8x on the Inc 500/5000 list of fastest growing companies, and we're a global team with offices in Los Angeles, London, and Sydney.
Contact Details
Media contact: Noelle Beauregard
Phone number: 1-888-668-7288
Email: PR@wellnessliving.com
Website: www.wellnessliving.com