Sep 20 2022, 3:00 PM
6 Tips for Mastering Your Local SEO Strategy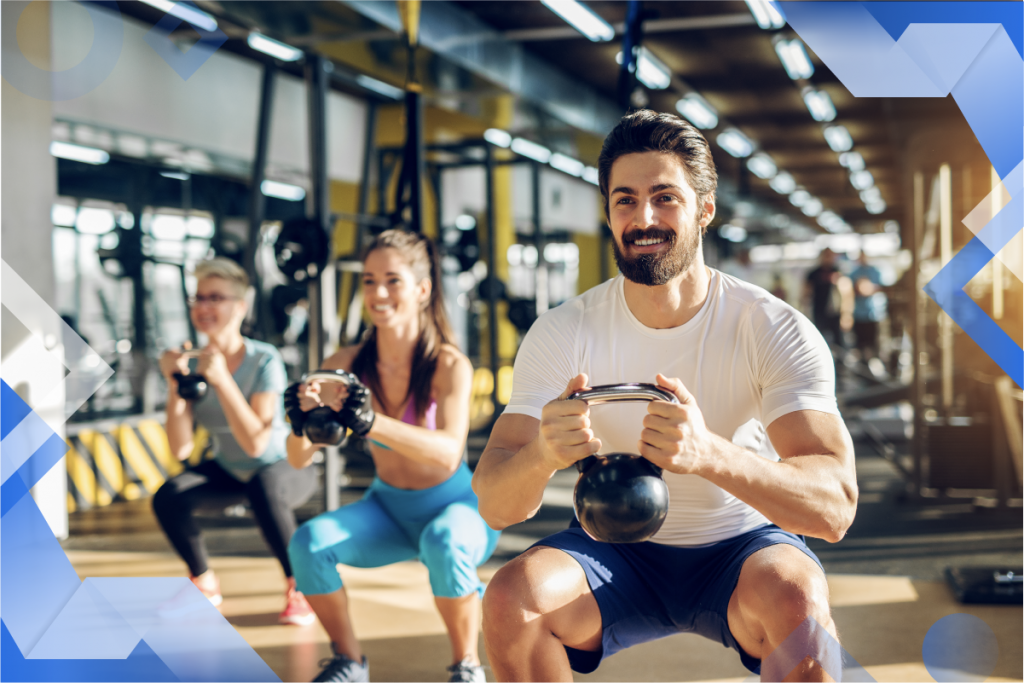 Imagine the following scenario. You've just arrived in a new town for your summer vacation. You've settled into your hotel and are wondering where you can go for a quick workout.
If you answered "Google," you're not alone. A staggering 78% of consumers use the internet more than once a week to find information about local services, like a nearby gym or fitness studio. Even more impressively, 93% of consumers used search engines to find local goods and services in 2020.
With such large audiences at their fingertips, digital marketing teams must focus on enhancing their search engine optimization (SEO) for local purposes. By tailoring your SEO strategies to boost brand visibility in communities where you own physical stores or offices, you'll drive more leads and conversions.
As more businesses master local SEO, the need to keep up with the latest tips and strategies intensifies. However, with 56% of organizations yet to claim a Google Business Profile—a vital tool for any local SEO strategy—many marketing professionals still have plenty to learn.
If you're feeling a little out of your depth regarding local SEO, don't fret. We've created a comprehensive local SEO guide to help you learn the basics and reach relevant audiences. The following best practices are simple, effective, and designed to supercharge your search engine ranking.
1. Optimize your Google Business Profile
A Google Business Profile (formerly known as a Google My Business page) represents the bedrock of any decent local SEO strategy. Did you know, for example, that a mammoth 42% of local searches involve engagement with the Google Map Pack? Or that more than half of Google Business Profile interactions lead to website visits?
Listing your business on Google will ensure your business turns up on local searches using terms such as "services near me" and make your business location visible to people using Google Maps. Many people base their purchase decisions on factors such as transport routes and accessibility, so adding your business to Google Maps is likely to significantly boost conversions.
Creating a Google Business Profile will also boost trust in your business and equip users with the information they need to make the most of your offerings. Key facts to list include:
Your opening times, address, and contact information.
A business description, including details about your offerings.
What category your business falls under, such as physical fitness program, health club, or gym.
Your Google Business Profile will also come with a social proof section, including your star rating and client reviews. While you may be tempted to enhance your star rating with fake reviews, Google has created algorithms to detect such activity. You should avoid including special offers or overly sales-oriented language in your business description, as this could be flagged as spam.
How to set up a Google Business Profile
To set up a Google Business Profile, follow these easy steps:
Register or log in to your Google
Add your business name to Google.
Enter your business location.
Add your contact information.
Verify your business and location.
Customize your profile with the vital factors listed above.
Reserve with Google
If your business takes reservations, it's a great idea to utilize Reserve with Google. This handy integration allows clients to book salon appointments, fitness classes, gym sessions, and more through Google Maps or Google Search. It's also sure to boost localized SEO by granting your business first-page visibility for nearby customers requiring relevant services. Over time, you'll reach a wider audience, increase leads, and boost your reputation.
2. Attract and promote client reviews
It's easy for busy entrepreneurs and marketers to brush off client reviews as mere drops in the digital ocean. However, attracting social proof of your high-quality services could significantly improve your reputation. Even better, it's a form of free advertising!
According to recent stats, 77% of consumers always or regularly browse online reviews when researching local businesses (up from 60% in 2020). What's more, almost 90% of consumers put as much faith in online reviews as they do in personal recommendations from friends and family members.
If you need more convincing about the importance of gathering positive reviews on Yelp, Google, and Facebook, remember they'll enhance your local SEO credentials. Setting up business profiles on these platforms and social media sites will invite people to leave reviews for your company and generate a buzz around your brand. The more reviews you receive and the more review sites on which you appear, the higher Google will place your business in local search results.
If you're struggling to attract reviews, why not send an email encouraging customers to leave reviews in exchange for discounts or free trials? While these rewards may carry small costs in the short term, they'll quickly pay for themselves as your local SEO ranking factor improves.
3. Optimize your site for local SEO
While business listing sites and social media activity play a vital role in local SEO, you must also focus on tailoring your website for local audiences. Did you know that local searches are responsible for over 22% of website traffic? With this in mind, here are some of the most important factors to consider for improving on-page local SEO:
Local content: Producing content relevant to people in the surrounding community will boost engagement. Just remember to add local keywords containing common search phrases such as "near me" or "[service] + [location]".
Header tags: Adding keyword-rich header tags, such as H1 for titles, H2 for subheadings, and H3 for smaller subheadings, will enhance local SEO.
Meta descriptions and optimized URLs: Use keyword-rich meta descriptions that cater to local audiences and fall below 160 characters. Similarly, your URLs and titles should contain relevant keywords and fall below 60 and 55 characters, respectively.
Site speed and images: A sluggish site will promote high bounce rates and harm your SEO score. Combat this problem by ensuring image files are as small as possible without reducing the image quality.
4. Develop a strategy for local keyword research
As mentioned above, keyword research is a vital aspect of any local SEO strategy. To enhance your local ranking factor, try to think about the kinds of words and phrases people might type into Google to find your business. If you're struggling to come up with effective keywords, there are tons of free tools available to generate suggestions, such as SEMRush and AnswerThePublic.
5. Generate visible and consistent citations
Citations refer to any mentions of your company's name, address, and phone number (NAP) on other websites. As well as encouraging leads to get in touch, citations will please Google's algorithms and boost your search engine ranking.
However, you'll need your NAP to appear consistent across all sites, including your Google Business Profile, company website, review sites, and other online directories. If search engines can't find consistent contact information for your business, they may discard it from their rankings altogether. To avoid this fate, remember to delete any outdated or duplicated online business listings. If you're unsure where your business appears, tools such as Whitespark can help you find citations and ensure they're accurate.
6. Boost local link building
As with standard SEO, local strategies require you to obtain relevant local hyperlinks that lead back to your site. To gather high-quality links, it's worth reaching out to other organizations in your area to see how you could partner up. For example, you could enter a competition, offer special discounts, or engage in local events to get your business featured on their website.
You must also integrate some internal links within your local content, as these will improve your site's navigation and, by extension, your local SEO. For best results, make sure your anchor text is relevant to the page you're linking to and, if possible, includes keywords.
A few more tips to master local SEO
Congratulations! You've learned most of the basics of local SEO. Before you get started, however, we've included a few more local SEO tips to maximize your chances of success:
Remember social media: Share your Google Business Profile on all social profiles, including your bios, if possible.
Cater to mobile users: Mobile-friendly sites earn better SEO scores, so make your site speedy and attractive across all device types.
Perform an audit: Audits are designed to assess the overall effectiveness of your local SEO strategy, particularly compared to competitors. As part of this audit, remember to assess all elements of your local strategy, including your Google Business Profile and social media presence.
A/B testing: A/B testing involves running different ads and landing pages to assess which ones attract better results. This kind of testing can help you improve your local SEO strategy if you're struggling to drive engagement and don't know what problems to address.
Looking to up your local SEO game? WellnessLiving is here to help!
As you see, local SEO is quickly becoming a compulsory part of every digital marketing strategy. With more people than ever turning to Google to find nearby goods and services, failure to engage in local SEO could leave you at a significant competitive disadvantage.
So, how can local SEO newbies get it right the first time? By investing in WellnessLiving's unbeatable marketing tools, you can smash your local SEO goals and help your business become a big name in the local community. Our Reserve with Google integration will help you generate a high-quality Google Business Profile, while Presence™—our full-service website agency—and SEO audit tools will ensure your landing pages attract the traffic they deserve.
Hoping to discover more about WellnessLiving and set your business on the path to growth? Book a free, no-obligation demo today!