Jun 14 2022, 6:59 PM
How to Grow Your Business with Client Testimonials and Reviews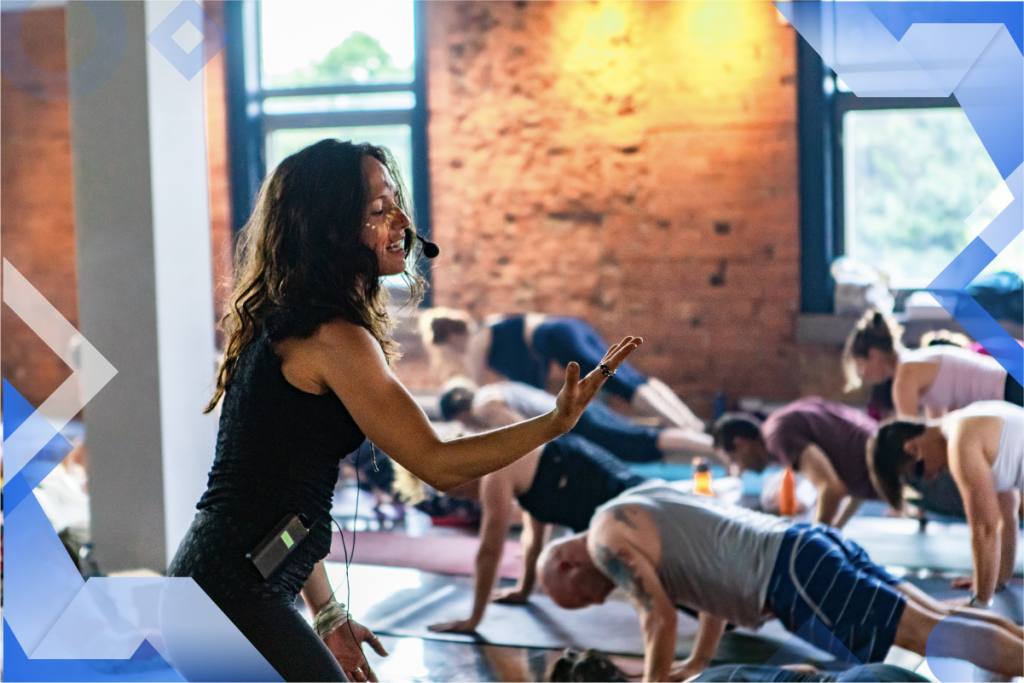 As a natural part of the client journey, reading and watching reviews and testimonials allow consumers to make a more informed decision before choosing the right fitness studio or gym. In fact, 90% of consumers read online reviews or testimonials before visiting a business and 88% trust online reviews as a personal recommendation from a family member or friend.
Building your social proof is essential to the success of your business. According to Qualtrics, 93% of consumers say that online reviews influence their buying decisions.
How do you go about getting positive reviews and testimonials from your clients to grow your business? Let's break down everything you need to effectively request, collect, and use reviews and testimonials, attracting more clients to your business.
Why are client testimonials and reviews important?
Client testimonials and reviews bridge the gap between word-of-mouth marketing and feedback that influences consumer's decisions. This social proof is required to build trust and authority that your business delivers quality services. According to Oberlo, 54.7% of potential clients will read at least four reviews before trusting you with their business.
In addition, client testimonials and reviews can improve your local SEO (search engine optimization). With 97% of consumers discovering local businesses online, reviews and testimonials not only boost your credibility, but they also impact your search rankings. Positive reviews on sites like Google and Yelp increase the likelihood your business will appear in search results when people are searching for businesses like yours in their area.
What factors impact local search algorithms the most?
Quantity: The number of reviews
Velocity: Frequency of the reviews
Diversity: Being featured on multiple review sites
Finally, client testimonials and reviews can help you identify areas of improvement for your business. If you see a pattern of negative feedback, you can address the issue and make changes to prevent it from happening again in the future.
How to ask clients for reviews and testimonials?
It can be awkward to request reviews, but timing is everything. After a client has completed a class or service with your business, this is the perfect time to ask. 68% of clients report that they are happy to leave a review when asked. You can do this in person, over the phone, text message, or via email.
Consider asking loyal clients who have been with your business for a year or more. Repeat clients who renew their memberships are likely happy with your services, making them a great target for a review or testimonial. When else should you ask?
Whenever they've referred a friend or family member.
If they interact with you or tag you on social media.
When they achieve a milestone at your business.
Where to get reviews and testimonials?
There are a few different methods you can use to collect client reviews and testimonials.
Review sites: Get reviews on third-party review sites. The most popular review sites are Google reviews (63.6% of consumers) and Yelp (45.18% of consumers).
Conduct a survey: A survey or questionnaire is effective at collecting feedback, but it's important to keep the survey short—75% of customers prefer surveys to be a maximum of five questions.
Use video: It's a good idea to ask for video testimonials or reviews. Whether you add them to your website, social media, or other marketing channel, video reviews are effective. In fact, 79% of people have watched a video testimonial to find out more about a business, product, or service.
In person: At your front desk, include signage encouraging clients to leave reviews and testimonials online. Add a QR code that will link your clients directly to your survey or a review site.
App reviews: Other than surveys, another in-house method is right on your app. WellnessLiving makes it easy for your clients to leave a review on the Achieve™ Client App.
How to reward clients for reviews and testimonials?
Encourage clients to leave a positive review or complete a survey by offering an incentive. Happy clients are more than willing to share their experience with a positive review or testimonial, especially if they get something in return. A strong loyalty rewards program builds community and increases client retention. According to recent data, 75% of customers are likely to make another purchase after receiving an incentive, such as rewards points.
WellnessLiving's built-in rewards program lets clients earn points and redeem them for prizes that you choose. Some options include:
Discounts or free services
Gift cards
Merchandise like branded water bottles, yoga mats, towels, or gym bags
Custom prizes and entries into monthly prize draws
How to respond to and track client reviews?
Often review sites will notify you by email when a new review comes in. By tracking and responding to reviews in a timely manner, you will boost your online reputation. When a client leaves a review, it's vital you respond. A study by Womply Research found that replying to just 25% of review can increase your revenue by 35%.
Another study from the Harvard Business Review suggested that when you respond to reviews, there may be an increase in the number of reviews you get, along with an increase in their overall rating. The authors of the study also mentioned that if clients notice you are responding to reviews, they are less likely to leave a negative review to avoid any potential conflict or uncomfortable interaction online.
Whether it's a good or bad review, always respond in a positive way, reply within a day, address the reviewer by name, and thank them for leaving the review. In the case of a negative review, there are more considerations to keep in mind. How do you respond?
Keep the interaction simple and to the point.
Acknowledge the client's pain points and apologize for not meeting the client's standards.
Be open to further discussion and ask them to call or email you immediately so you can address their concern personally.
How to use client reviews and testimonials?
Client reviews are great for marketing. They're a reflection of your brand and can influence potential clients into joining your business. You can also use those same reviews on your website as testimonials and other marketing material. Here are some quick tips.
Add reviews to your website: Share reviews from review sites on your website with a review widget. 83% of consumers find businesses more trustworthy if they have user generated reviews on the landing page.
Create a testimonial page: Your website is incomplete without a home page or testimonial page with images, quotes, and videos from your clients. However, video testimonials should be used sparingly and not overwhelm the page.
Other marketing material: Create testimonials from your reviews and put your social proof to work by highlighting them through email and social media. It's a great way to generate more leads and share the experiences of your clients in the best light.
Get reviews and testimonials working for you
To summarize, a prospect will do their homework before investing in your business, and client reviews and testimonials are one of the best ways for them to trust you. Plus, by boosting your local SEO, client reviews will impact your search ranking and help drive more traffic to your business.
Did you know WellnessLiving can easily help manage your reputation? It's true!
Want to learn more about how WellnessLiving can grow your business with reviews and testimonials? Book a free, no-commitment demo today for more.