Nov 12 2021, 9:00 AM
Customer Retention vs. Customer Acquisition: Which is Better?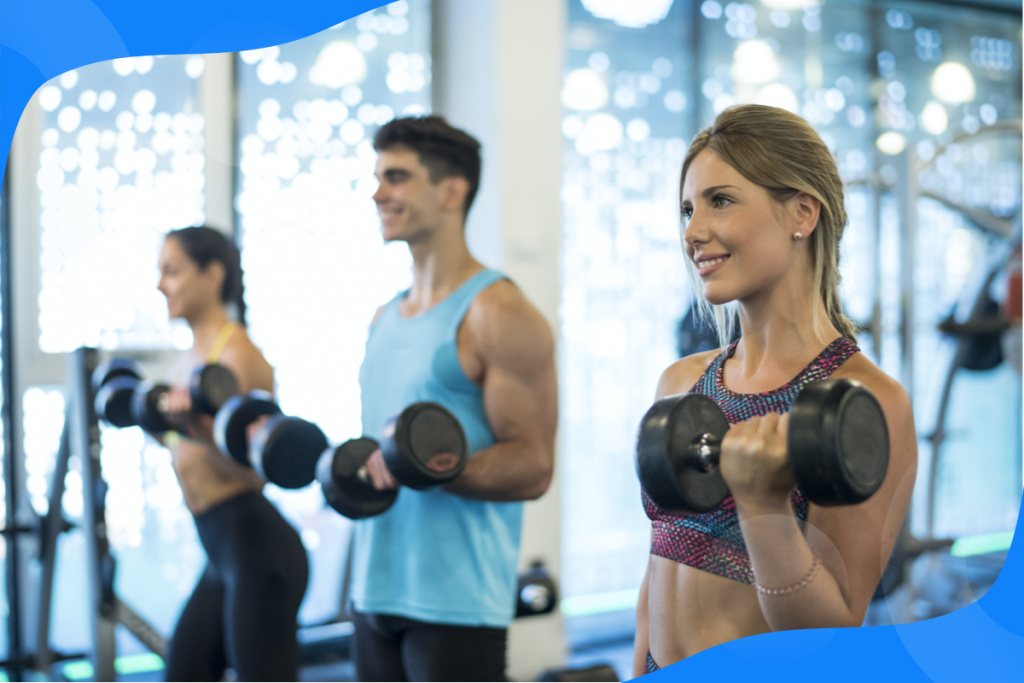 Research shows that 44% of businesses focus on customer acquisition, while only 18% focus on customer retention. Yet, 65% of a company's business comes from its existing customer base.
Some businesses are wising up. Many of them are focusing more on customer loyalty and retention instead. As a result, more than 90% of U.S. consumers feel more loyal to a brand than they were a year ago.
In this guide, we'll break down the difference between customer acquisition and retention, and how each has an impact on your business. We'll also go over which one is better. Let's dive in.
What is customer acquisition?
Customer acquisition is any marketing tactic that aims to attract new customers. This involves convincing prospects (potential customers) to make a purchase.
Key Takeaway: Customer acquisition is the process of gaining new customers.
What is customer retention?
Customer retention involves turning customers into repeat buyers and reducing (or preventing) churn. Customer churn occurs when a customer stops using a company's products or services. The main purpose of customer retention strategies is to keep customers satisfied, so they'll buy from a company again and again.
Key Takeaway: Customer retention is the process of keeping current customers satisfied.
What's the cost difference?
Now, let's look at how much it costs to acquire customers vs. how much it costs to retain them.
But before we get into that, let's consider some stats:
It costs 5x more to get a new customer than to retain an existing one—about $34 to acquire a new customer, compared to $7 to retain,
About 82% of companies consider retention to be cheaper than acquisition.
Existing customers are 50% more likely to buy new products and spend 33% more than new customers (Boston Consulting Group).
Do you notice a trend? According to these stats, it's often a lot more expensive to acquire new customers than it is to retain the ones you already have. At the same time, more business comes from your existing customers, and you spent less to increase profits.
So, if you're focusing more on acquisition than retention, you could be losing thousands of dollars in marketing spend. On the other hand, putting your resources towards retaining customers can save you a lot more money.
Key Takeaway: Nurturing loyal customers costs far less than acquiring new customers.
Which channels should you use?
Customer acquisition and customer retention have different goals. Because of that, it often takes different marketing channels to achieve their respective goals.
For example, let's say you're running a fitness center and your focus is on building your customer base. You'd probably focus your energies on content marketing, search engine optimization (SEO), and social media.
But what if you wanted to focus more on encouraging customers to keep their memberships? You'd likely do some email marketing, send push notifications (i.e., reminders to renew membership), or send text messages to drive engagement.
That's not to say you can't acquire new customers with these channels. But paid search, SEO, web retargeting, and mobile web may be the start of the funnel to acquire online leads.
Once customers trust you and form a relationship with you, then you can market to them through email, text, app downloads, social media follows, and customer referrals. So, you can alternatively use some acquisition channels as retention channels, and vice versa. However, businesses that invest in both tend to focus more on specific avenues. Let's see what that looks like in more detail.
Customer retention channels
Here are some of the top marketing tactics that boost customer retention:
Email marketing: Sending current customers emails is a great way to get them to take an action. For example, you might send an email to remind customers to renew their memberships. You might send another email to tell customers about promotions, offers, and sales your fitness center is running. This tactic works well because you already have a customer's email and they've already interacted with your brand before. So, they're more likely to click the email and take you up on your offer.
Mobile messaging: There are plenty of ways you can use SMS (short service message), also known as text messaging, to retain customers. For example, you can provide customer service and support through SMS. You can also use SMS to upsell for repeated purchases. For example, let's say that you're trying to retain traffic to your yoga studio. You might send a text promoting a new yoga class you're teaching in the future.
Mobile apps: Consider building a mobile app to keep customers engaged. You can leverage a mobile app to offer perks to engaged users, implement push notifications, and use gamification to stay top-of-mind with current customers.
Customer acquisition channels
The various customer acquisition channels include:
Social media marketing and advertising: Whether you're posting organic content on social media or delivering ads, you can use social media to bring in new customers. For example, you can create contests, post Stories, or upload thought-provoking content to attract attention. As for advertising, you can use ad targeting to serve relevant ads that people are more likely to click.
SEO/Pay-Per-Click(PPC): Using SEO and PPC, you can target certain keywords your ideal audience is searching for. For example, a potential customer might search "martial arts classes near me" or "what are the top martial arts styles?" So, if you have a martial arts academy, you can target these keywords to attract new students.
Web retargeting: You can set up retargeting ads to warm up cold leads. So, if someone visits your website without making a conversion (i.e. purchase, download, etc.), you can send ads that "remind" them about your product or service.
Key Takeaway: Customer acquisition channels tend to be inbound, while customer retention channels focus on outbound strategies. But in some cases, they might overlap.
How does customer retention and acquisition affect profits?
If you're spending more on acquiring customers, it'll be harder to generate a high return on investment (ROI). On the other hand, focusing more of your time and resources on keeping the customers you already have can increase your profits significantly.
Not convinced? Consider this: If you increase customer retention by 5%, you can drive up profits by 25% to 95%. So, how do you monitor your customer retention efforts? Here are some metrics you can look at:
Customer churn rate. The rate at which customers stop doing business with you.
Customer retention rate. Measures how much repeat business you're generating.
Existing customer revenue growth rate. How much revenue you generate from your customer success, retention, and loyalty efforts.
Loyal customer rate. The number of repeat customers in relation to your total number of customers.
Customer lifetime value. How much revenue you generate from a single customer.
Customer acquisition cost
To make sure you're not spending too much on getting new customers, you also want to look at your customer acquisition costs (CAC). To calculate CAC, divide the total cost of your sales and marketing activities by the number of customers you acquire during a specified period. If you're not keeping up with customer acquisition and retention numbers, you won't know if your efforts are working or how well they're working.
For customer acquisition, you can track acquired leads and conversions, email sign ups, etc. For retention, you can look at things like membership renewals. You can delve even deeper by using advanced reporting systems that feature:
Marketing reports. Email history, SMS history, email campaigns, and more.
Attendance reports. Attendance records, payments, visits remaining, and more.
Client reports. Conversion tracking reports, lead management, customer reviews, and more.
Key Takeaway: Knowing the cost of acquiring customers vs. your customer retention rate can help you measure your ROI.
How customer retention impacts acquisition
Sometimes retention impacts acquisition. Customer retention can actually bring in new business? Yes, through referrals. Satisfied customers tell nine other people about their positive experience. On the flip side, unhappy customers tell 22 people about their negative experiences.
What does this tell us? That a customer who isn't satisfied with your company often talks more about how you treated them. This can ruin your reputation. As a result, potential customers will be wary of using your product or service.
Key Takeaway: The more customers you retain, the more satisfied they are. The more satisfied they are, the more likely they are to share their experience with others, which brings you new business.
Supercharge your customer acquisition and retention strategy
In a nutshell, customer acquisition drives growth, while retention creates sustainability. Even though research shows that customer retention is more important than acquisition, both are crucial for generating maximum profits.
Looking to drive more growth and retention? WellnessLiving can help. Our all-in-one software tools can help you both acquire and retain your customers. Want to learn more about how WellnessLiving can grow your business? Book a free, no-commitment demo today.