Oct 08 2021, 9:00 AM
Your Ultimate Guide to Customer Acquisition Cost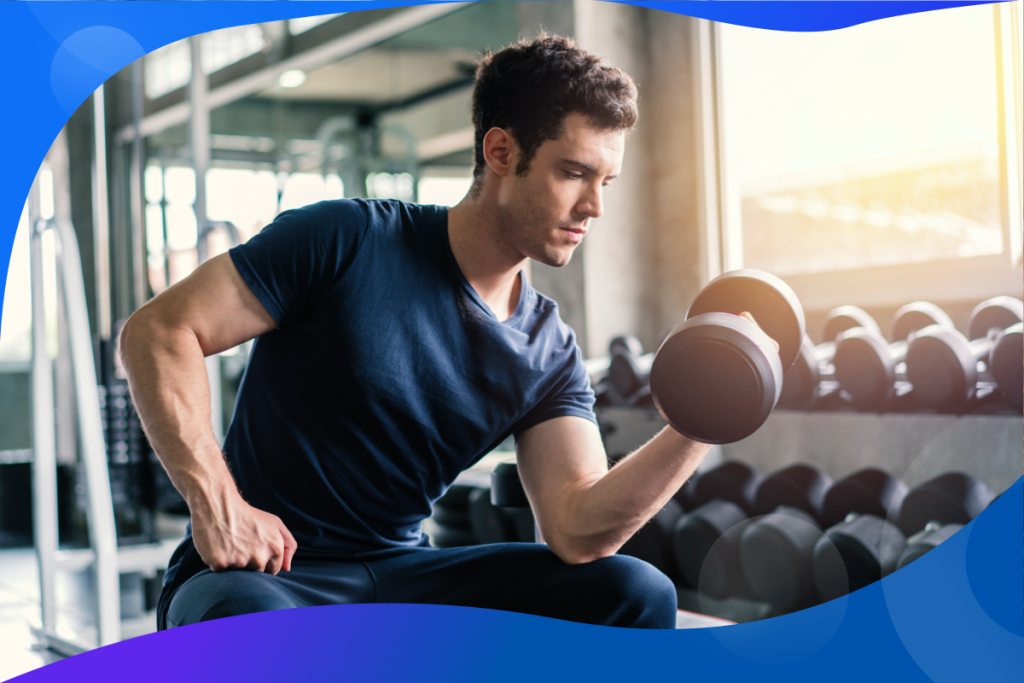 Do you know how much it costs to acquire a client? According to ProfitWell, the cost of acquiring new customers has increased by 60% in the last six years. This is due to the increased marketing costs for nurturing leads.
Now, in the middle of a global pandemic, attracting new clients while continuing to generate profit needs to be the focus for fitness studios and gym owners. With a saturated fitness market, it's important to know how much money is required to earn a client for your business.
This is where Customer Acquisition Cost (or CAC) comes in. This metric is used to determine whether a business is profitable by measuring the total sales, advertising, and marketing costs needed to convert a potential lead into a paying customer over a specific timeframe.
Simply put, CAC is an important metric for fitness business owners to gain insight on pricing, customer success, and retention rates. Despite the importance of CAC, surveys show that only half of all gym owners actually know their CAC. Some reports suggest that the average CAC for fitness centers in the US is about $118 per client. How does your CAC compare? Let's look at how to calculate your CAC…
What is your customer acquisition cost?
Basically, your customer acquisition cost represents how much money you collectively spend on sales, marketing, and advertising activities to acquire one new customer.
To measure CAC, you can use the following equation:
CAC = (Cost of Sales + Cost of Marketing) / New Customers Acquired
You can apply this to your overall operations or to a specific campaign to assess its value. For example, if you have a marketing budget of $2,000 per month, and you draw in 15 new clients each month, then your CAC is $133. If, on the other hand, you implement a specific marketing campaign that costs $1,500, and you acquire 15 customers through that campaign, your CAC for that campaign is $100.
Your goal should be to keep your CAC as low as possible. To do that, you must understand the relationship between CAC and another useful metric: the Customer Lifetime Value (CLTV).
What is your customer lifetime value?
The CLTV of your gym or fitness studio is the amount of profit a customer is expected to bring in over the course of their entire relationship with your business. Together CAC and CLTV help a business work out the Return on Investment (ROI).
To calculate your CLTV, you can use this formula:
Lifetime Value= Average Sale Price x Frequency of Transactions x Retention
You can choose whether to measure frequency and retention period in months or years, but you must use the same units for both. For example, if your gym offers on-demand fitness subscriptions for an average of $30 per month, and your customers subscribe for an average of 11 months, your CLTV is $30 x 1 (per month) x 11 (months) = $330.
How do CAC and CLTV work together?
Now that we have these two important business metrics in our hands, the next question is how to use them. And the best way is to look at them not as individual numbers, but as a ratio:
CLTV < CAC: In this scenario, you are receiving less money from your customers than you are spending on advertising. This is not a good business model.
CLTV = CAC: A 1:1 ratio means each customer brings into the business the same amount of money it costs to find them. Although this means you're breaking even, there's no leeway for other costs or room for growth.
CLTV > CAC: This is where you want to be—the revenue coming in from your customers is greater than your cost of marketing.
In general, a successful business will aim for a CLTV:CAC ratio of 3:1. These two metrics are vital for a sustainable business model. A successful business will know their CAC and how it sits compared to their CLTV.
So how do you improve your CLTV:CAC ratio? The answer is to reduce your CAC, which in turn will increase your CLTV.
How do you reduce your CAC?
As a fitness business owner, you will always need to invest in marketing, whether through promotions, advertising, or referral credits. These are the building blocks for success in the fitness industry.
Research shows that the probability of selling to a new customer sits between 5% and 20%—compared to selling to an existing customer, where your chances are about 70%. Customer acquisition can also cost up to seven times more than selling to existing members. With this in mind, it is crucial to keep your CAC low if you want to see a substantial return on investment. Here are a few ways to reduce your customer acquisition cost: 
Invest in conversion rate optimization
Use all the tools at your disposal to push that conversion rate so that every dollar you spend on marketing is working towards bringing more clients to your business. Use lead capture forms on your website to convert visitors into leads and leads into clients.
You will also want to optimize for mobile with a mobile store, making it easy for clients to book classes or purchase virtual services from you. Have a custom branded app so you can streamline client experience and allow your clients to purchase from you 24/7.
Build automation to boost local engagement
Did you know that automating your lead nurturing strategy can increase the number of qualified leads to your business by 451%? Make your marketing efforts more focused to see the best returns on your investment. Automation and an all-in-one business management software helps you obtain high-quality leads that are more likely to convert into clients. Identify your audience and engage with them through automated emails, SMS marketing, and social media marketing campaigns.
This targeted strategy can be tailored to find your ideal client and focus on your local footprint. Combining this with a limited-time incentive, such as a 30-day offer, can be a good way to acquire more leads through your marketing efforts.
Increase client value
Monitor your customer feedback, both in-house and on review sites. Take in the feedback to improve your fitness classes or virtual services. When you give the customer what they want, they are more likely to stick around long term, while bringing more clients with them!
Don't give your competition the space to get ahead of you: make sure your health club stands out in terms of quality and uniqueness. Cover your research and marketing bases—what are the new fitness trends everyone is jumping on board with? CrossFit? An alternative form of yoga? Perhaps a new combat sport that isn't on everyone's radar yet?
Offer your customers valuable resources to complement their fitness regimes. This might include nutrition guides, workout templates, or an e-journal to track their fitness progress.
Implement a client referral program
Implementing a client referral program helps keep your CAC low by optimizing word-of-mouth advertising. If existing gym members refer you to a warm lead and you can convert them, then the CAC for that client will be $0. This is a valuable method for acquiring new members and reducing your CAC. Not only that, but referred clients are 37% more likely to stay, increasing your CLTV at the same time!
On top of working to acquire new leads through your existing clients, reaching out to local affiliates, brands, and influencers can get your name out to as many people as possible. As a result, you'll help increase brand awareness and draw new clients through your doors.
Consider offering free demo classes for referrals. These are usually only available for a limited time period, with great potential outcomes. Imagine that every demo group of 20 people leads to five or six new leads—a very reasonable expectation. Depending on the quality of your classes and staff, those new members may then become fully paying customers, generating more revenue for your business with less money spent on recruitment.
Lower your CAC with the right game plan
To sum up, understanding your CAC is crucial for your business. Once you know it, you can formulate a game plan for reducing your CAC, ensuring your business remains profitable every month.
Now that you know how to track customer acquisition costs, the next step is to use the right business management software. WellnessLiving offers a unique reporting system that helps you track attendance and revenue per client. You can use our all-in-one platform to track the efficacy of a promotion or campaign by viewing how many people purchased a promotion and converted to regular membership. You can also monitor how many clients renewed their membership, contributing to your CLTV.
Want to learn more about how WellnessLiving can help you grow your business? Book a free, no-commitment demo today to learn more!