Oct 12 2021, 9:00 AM
What Are the Critical Parts of a Lead Capture Form?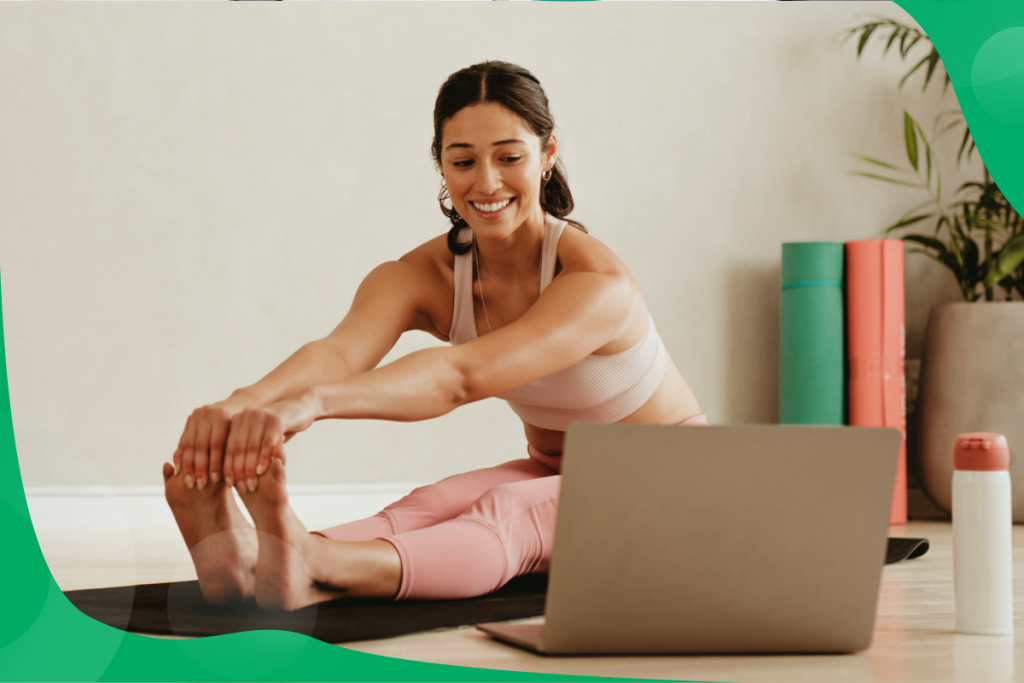 : Does your business struggle to convert leads into paying customers? Perhaps your fitness videos are a hit on social media but don't seem to translate into a sustainable subscriber base? We've got good news for you—a simple lead capture form could boost your conversion rates almost instantly.
Unsure about what a lead capture form looks like? Chances are you've come across one before. In short, a lead capture form is a tool designed to collect the contact information of potential customers, often in exchange for small perks such as discount codes, product demos, or e-books. Armed with a list of high-quality leads, marketers can start targeting potential customers with marketing emails and attractive offers.
Although some digital marketers are wary of lead capture forms, 74% of marketers use them for lead generation and nearly half report that these forms are their most effective tool for collecting customer data. In fact, presenting web users with a quiz-like form could even triple conversions!
So, what makes a good lead capture form? To help you make the most of this powerful marketing device, we've put together a few key elements you can't afford to miss.
1. Give your form a prominent spot on the webpage
You should try to place your lead capture form somewhere visible so potential customers won't miss it. Did you know that web users have an average attention span of around eight seconds? With so little time available to convince potential customers, you simply can't afford to relegate your lead capture form to a hidden corner of your website.
At the same time, however, making your lead capture form too intrusive could end up working against you by turning away potential customers. So, what's the solution? Here are a few solutions to help you fine-tune your lead capture page:
Create a pop-up banner. Why not introduce the form as a pop-up banner that appears just as visitors are about to leave the site? This will provide a smooth browsing experience while piquing the interest of your key demographics.
Place your form in the top right-hand corner. This strategy will ensure your form is visible while preventing information overload.
Make the most of auto-scrolling. If you're determined to place the form at the bottom of the page, why not introduce an auto-scrolling effect? When users visit your page, the browser will automatically scroll down to the bottom of the page, ensuring the form is immediately visible.
Add the form next to your offer picture or ad. Tag the form onto a primary image or advertisement to ensure it is visible yet subtle.
2. Carefully consider the length of your form
Marketers often wonder how extensive to make their lead capture forms. The average length of a lead capture form is five fields, although studies have shown that those with fewer fields tend to enjoy better conversion rates. While a shorter form is likely to attract more participants, longer forms will deliver more valuable personal information and create higher-quality leads. That said, lengthy forms risk user abandonment—nobody wants to spend their free time answering endless questions!
Ultimately, the length of your form depends on how much information you need to successfully convert leads. It is also possible to include optional fields to accommodate the needs of time-poor consumers. Say, for example, you're trying to drive up gym subscriptions. Your mandatory fields may ask for your clients' vital contact information such as their name and email address. Your optional fields, on the other hand, may ask for details about their fitness needs. By finding out what specific users want and need from a fitness studio, you can assess whether they're a suitable candidate for your product or services and target them with tailored marketing materials.
Remember—only ask essential questions that will help you contact and qualify your leads. Including too many fields may feel intrusive to users and drive down those all-important conversion rates.
3. Be hyper-vigilant about privacy issues
Due to increasing rates of cybercrimes and data breaches, web users have never been more reluctant to share their data with companies. Recent stats show that 92% of Americans are concerned about their privacy when browsing online, and 79% of Americans worry about how companies use their data. As a business owner or marketing manager, therefore, it is your responsibility to reassure potential customers that you will do everything in your power to protect their privacy. Failure to do so could turn away valuable leads and damage your ability to boost subscription rates.
So, how can you prove your integrity to customers? The first thing to do is ensure your marketing and data capture strategies comply with data laws such as GDPR and HIPAA. If you're new to the world of data privacy, we put together a comprehensive guide to compliance in a previous WellnessLiving blog post—check it out!
Assuming your cybersecurity infrastructure is robust, you can then go about adding a link to your privacy policy on lead capture forms. While many marketers are tempted to skip this simple step, it is worth noting that around 22% of Americans say they read privacy policies before agreeing to them. As such, being open about your data capture and storage methods could boost the number of potential clients willing to hand over their personal details. It's also worth obtaining security certification from a third-party regulatory body.
4. Add a clear call to action
Your title and call to action (CTA) could make or break the success of your lead capture form. According to research from HubSpot, landing pages with "Submit" buttons have lower conversion rates than those with alternative CTAs. Indeed, top-performing buttons featured phrases such as "Go" and "Click here". In other words, you should give users concise and affirmative instructions about how to use your form and (if applicable) access their reward for taking part. Say, for example, you're giving away a free fitness e-book as part of a lead capture drive. An effective CTA could be something along the lines of: "Download now to start your fitness journey…"
5. Don't forget to test the success of your form
Over a third of marketers who implement lead capture forms struggle to measure their success. Despite these difficulties, you must track leads to ensure that your efforts and resources aren't going to waste. One way to do this is via an advanced reporting system, such as that offered by WellnessLiving. It allows you to communicate with leads and quantify conversion rates on a single intuitive platform.
If your reporting system shows potential problems with your form, you may also wish to carry out the following:
A/B testing. This test involves launching two lead capture forms and assessing which one drives better results.
Test one element at a time. In other words, test each individual element of your form to assess whether it is affecting your data capture efforts. Elements may include form length, your CTA, the positions of your fields, the size of the form, etc.
Achieve the conversions you deserve with WellnessLiving!
Are you struggling to create a lead capture form that collects the data you need? WellnessLiving's all-in-one software is here to do the hard work for you. Simply embed our dynamic lead capture widget on your website to start collecting valuable customer information and create automatic client profiles. You can also modify our custom widget skin to collect specific data points from new leads.
If that weren't enough, our advanced reporting system allows users to track leads and boost the likelihood that they turn into loyal clients. Sounds too good to miss, right? Take the opportunity to find out more about WellnessLiving and book a free, no-commitment demo today!