May 20 2020, 12:17 PM
Going Virtual with WellnessLiving: Zoom and FitVID on Demand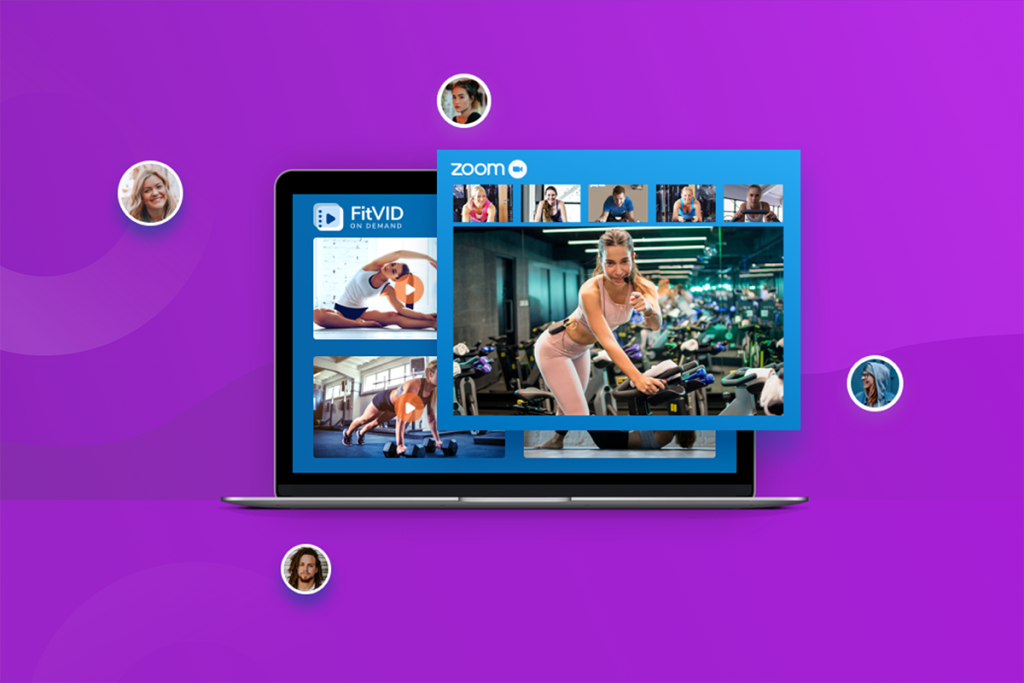 Pivoting to a virtual model has just gotten easier than ever with WellnessLiving —from yoga, fitness and martial arts to salons, spas, music and dance studios, we've got you covered!
We're bringing you two brand new features within our software to streamline your online business and simplify the client experience:
Our Zoom integration: Zoom—one of the top video conferencing platforms out there—is now directly integrated right into WellnessLiving. Now you can set up your virtual classes, appointments, lessons, events and invite clients to book, all in the software!
FitVID on Demand: You can then upload and store your videos right into WellnessLiving using FitVID on Demand. Grant clients access to your exclusive video library so they use your services whenever they want!
Here's everything you need to know to go virtual!
Stream live with Zoom
Zoom lets your clients experience your business right in their home! You simply create your free Zoom account (or upgrade to include more people and access more features).
Once you connect your Zoom account to WellnessLiving, you can conveniently schedule classes, appointments, and events for your clients to sign up online! Not only does this help run your online business with ease, you can also track attendance, last-minute cancelations and payments all in one place.
Here is how easy it is for you and your clients:
Adjust your settings on your services to go virtual
When clients book, they can join through their schedule or the Zoom link that is sent to them
Class gets added to your client's calendar after they reserve their spot
Send email and text reminders 20-30 minutes before class
Grant access to members only via the Zoom waiting room
Get your class started!
"We are very excited to continue to build these new revenue streams with the support of WellnessLiving and Zoom," says Hannah Goldberg of Hi-Ignition Fit Lab.
Click here to learn more about the Zoom integration
On-Demand Videos with FitVID
You've created your videos with Zoom, now it's time to upload to WellnessLiving with FitVID on Demand!
Say goodbye to third-party video platforms! WellnessLiving has built a secure video hosting feature that allows you to grant client-only access to your content. Rather than clients navigating to another platform, they can now stay with you and your brand and view all your videos in one place. You are in complete control!
Here is what makes FitVID on Demand so easy for you and your clients:
Grant access to allow clients to view your on-demand video library of workouts, classes, sessions, and more
Clients get the flexibility of accessing your services at anytime
Decide how to organize and deliver videos to clients
Restrict certain content or make videos available to anyone who is a member with your business
Create promotional videos for prospects
"Our clients love how they have access to classes 24/7!" says Rodger Williams, co-owner of SWEAT Fitness Center.
Click here to learn more about FitVID on Demand
You're ready to go online!
WellnessLiving has everything you need to go online with our Zoom integration and FitVID on Demand! From scheduling and booking your online Zoom classes to granting access to your on-demand services, WellnessLiving has the tools you need to transition to a virtual business model. Want to learn more? Book a no-commitment demo today!