Nov 20 2020, 9:00 AM
Live Your Dream: Marketing Magic to Increase Profits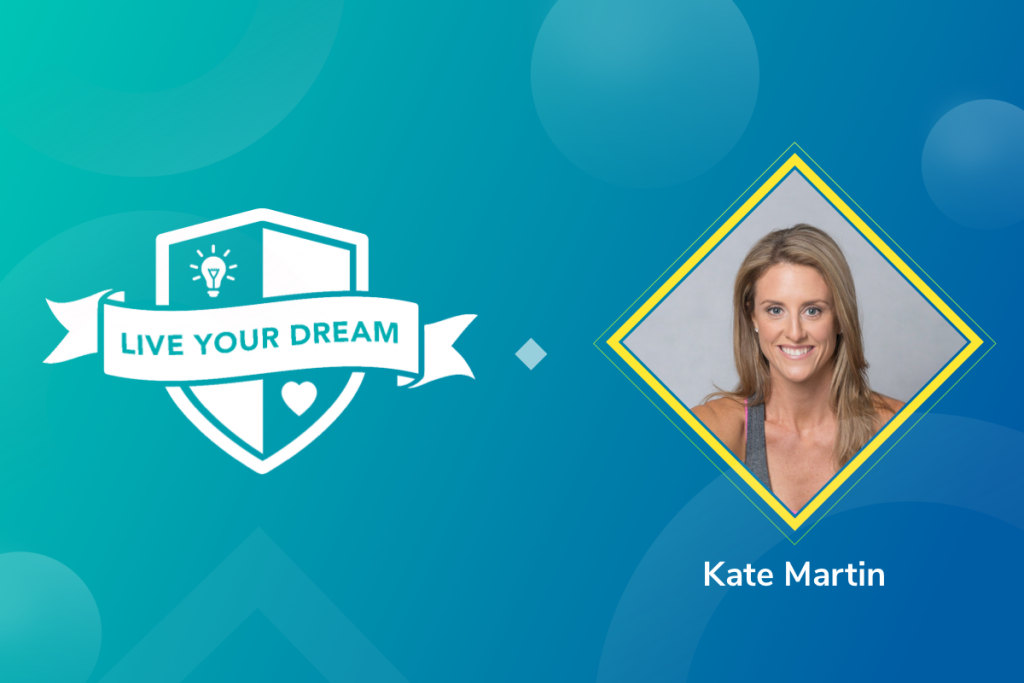 As the fitness industry emerges from COVID-19 closures, businesses of all types are getting back into what they know, with some changes that are here to stay. But marketing needs to come first! Now's the time to hone your marketing skills to get attention and grow your business. Whether you're marketing face to face or online, enhancing relationships to grow your revenue is the key.
No one knows this better than Kate Martin—the founder of Kate Martin Mentor—a business coaching, mentoring, and marketing company for experienced fitness professionals and health coaches. She is also a serial entrepreneur and 22-year professional in health, massage, and personal training fields. These days, as a full-time business coach, she's helping other experienced fitness professionals create fun and extremely profitable businesses using her expert marketing, pricing, and packaging secrets. It's marketing magic to increase profits!
Kate says that often business owners are running themselves ragged with so many things to do. She explains, "The coaches I help have zero time to do more sessions. They need to know how to 'move the needle' in as little as a few minutes per day."
In this Live Your Dream webinar recap, Kate lets us in on her secrets to maximizing organic online marketing, how to fix the gaps in your income, and expert tips on boosting your profits—all while helping you hold onto the precious time you need to run your business:
Major shifts your business needs to increase profits
You already know how to get exceptional results to your clients, but you need to make what Kate calls "the shifts." What does she mean? There are four shifts that your business needs to make to increase your profits while getting closer to living your dream, better managing your time, and falling in love with your business again.
Three of these shifts fall under the realm of marketing, and Kate asks some important questions to help you look at your digital marketing to determine whether it's working for you:
Do you like more inquiries from organic posts (rather than from paid ads)?
Are you wishing clients messaged you, asking to sign up?
If you run paid ads, do you know what you're paying to get each person signed up? (i.e. is it costing you more than 10% of the cost of the value of the package?)
Do inquiries ghost you in messenger conversations more than you'd like?
Are you attracting the wrong type of client, inquiring about your services?
If you answered yes to these questions, your marketing isn't doing its job. But how do you know what to fix? You simply need good marketing!
Kate says, "Successful marketing, which is really just effective communication, is done so your ideal client understands how you can help them "solve their problem' or 'achieve their goal' within moments."
If you get that right, potential clients feel understood even before they sign up for a class, so there are no cold leads—the relationship building has already begun!
Understand the problems and goals of your target clients
Before you can develop your success strategy, it helps to know what makes marketing less effective, so you know what not to do. Kate points out two common mistakes businesses make that takes away from their marketing efforts:
Frequently posting about food and exercise simply to take up space
Getting too technical with your posts
So, what should you do? The key is showing that you understand your clients and appeal to the emotional sides of their brains. Missing out on those key practices means your marketing is missing the mark!
According to Kate, there are the two key organic marketing shifts (first two shifts) that matter and here's why they're important:
Pain points: The problems and emotions your clients are experiencing by not having what they want.
Bliss points: These are desires or goals your clients are dreaming of achieving.
These are the concerns that will get you connecting with your clients. She explains, "As marketers, our job is to join the dots, not to explain how we join the dots." Use these shifts to relate to your clients! How do you start? Kate suggests you make a list of 20 of each of the relevant pain and bliss points, so you can start to relate to what they're feeling, and you can begin weaving those into your marketing story.
Shift the mindset/beliefs of your potential clients
The third marketing shift refers to the beliefs your potential clients have that are stopping them from buying. Conquer those and you've got a customer for life! Here are a few examples of what these beliefs might look like and what it takes to push past them to win over your clients:
It's easy for others, but I couldn't do it: Address this one with case studies, showing a journey from start to finish so people resonate with the possibility of change. It's about connecting with their story and showing someone who's been on the same journey.
They don't believe that you're the right one to help: By creating some simple, helpful content, and establishing yourself as an authority, you'll show them that you know how to help them get to where they want to go.
It will be too hard: By providing content that's easily understood, you stop confusing and deterring new clients from giving you a try.
It can feel overwhelming to develop a simple strategy for online marketing. The fitness industry has been built on face-to-face relationship building and it can be tough to imagine that with a few simple shifts, but your online marketing can produce similar and amazing results, too!
Kate stresses, "The rules are the same. With in-person, online marketing and content creation, it's always about building that relationship."
It's time to fill in the gaps to increase revenue!
The fourth shift that Kate refers to is outside the marketing realm and it means looking at the gaps in your business. Fill in those gaps! By offering a limited number of services, you're limiting your revenues, opening your business up to the negative effects of:
Financial fluctuations
Competition opening near you
External circumstances (think the recent pandemic)
Find the gaps in your business and fix them! Kate wants you to look at your offerings to ensure that you're covering all your bases. Are you offering a variety of the following?
Low-end transactions: These will be around $30 per week per transaction, and may include individual training, courses, merchandise, equipment, and more.
Medium-valued transactions: These transactions are valued at about $60 to $100 per week per transaction. Think private one-to-one sessions or high-end products!
High-end packages: These are packages valued in the $1,000 or higher range. This could mean longer term packages, VIP programs, or events.
Use these categories as a guide to determine what's missing in your business. It's important to diversify your services because putting all your eggs in one basket can present a real threat to your business.
How do you "bulletproof" your business?
Now, it's time for prevention! According to Kate, you need to focus on "bulletproofing your business" to safeguard against the uncontrollable and inevitable threats to your business, without raising your prices! Build your offerings around your real passion, intellect, and personality. Remember why you started your business in the first place! You will get more leads simply by following your heart and reducing your financial stress.
What are some of the ways to generate interest and dramatically boost your bottom line?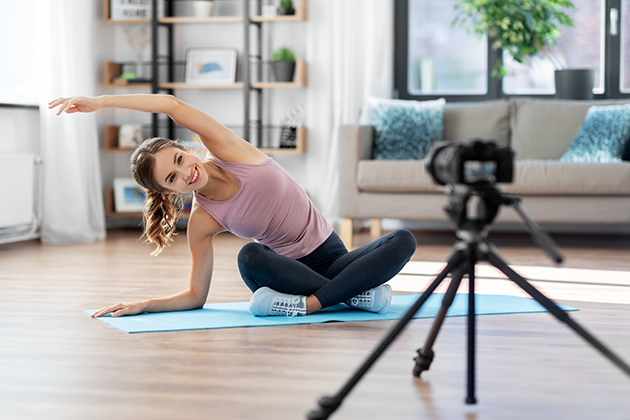 Time to take your marketing to the next level!
What's the next step? Once you address the four major shifts, it's time to live your dream and build your business! Kate shares a final piece of wisdom:
"You'll know you're on the right track when you see results. Most people who have found success didn't know how they were going to get there. You don't find success until you do what it is you've been dreaming about."
The bottom line, according to Kate, is a reminder that "hustle is hard." Using her expert tips and the pro tools from WellnessLiving to make the shifts, maximize your online marketing organically and fill in the gaps. Build on your passion and grow your business to live the life you've been dreaming of!
From automated marketing to bringing your virtual classes to the next level, WellnessLiving can help. We have the tools you need to up your numbers, increase efficiency, and free up some of that precious time. How else can WellnessLiving help manage your business? Book a free, no-commitment demo with WellnessLiving today.