Jul 09 2021, 11:56 AM
One Year Later: Adapting New Trends for a New Normal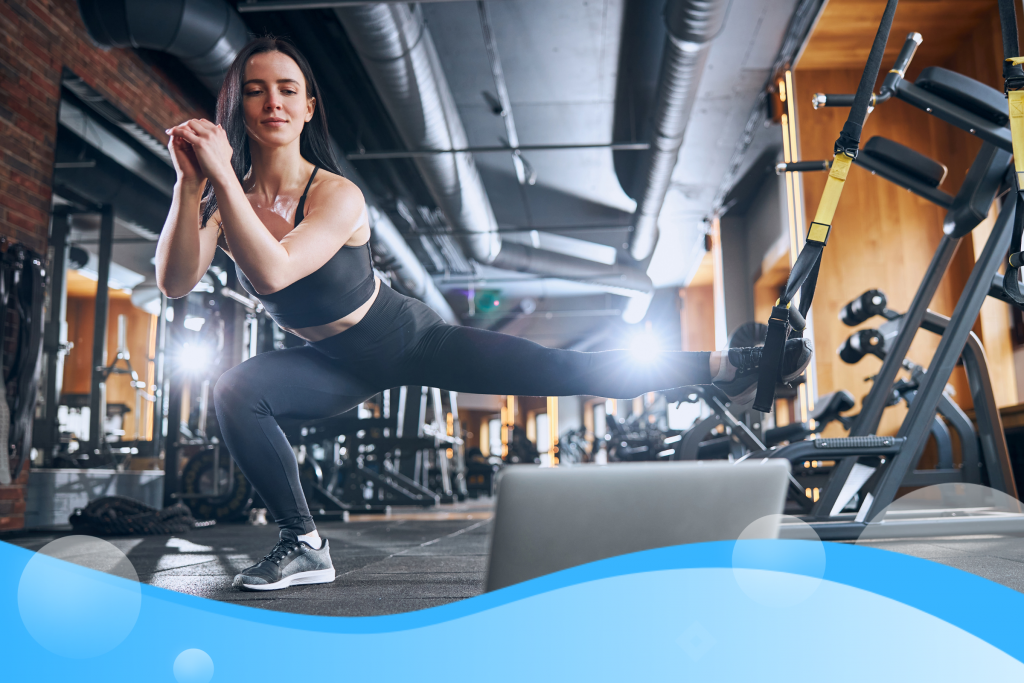 By KK Hart, guest blogger and certified business coach and consultant
A lot has changed over the last year and a half due to COVID-19. It has forced many of us to adapt and find a new normal. In the fitness industry, whenever someone wanted to work out, they simply made time to go to their gym or fitness studio. Since the pandemic began that option has been taken away from us.
The good news is that as an industry we've pivoted to virtual fitness with livestreamed classes and on-demand services allowing many businesses to continue to thrive. As savvy business owners, we've also needed to get creative by building long-lasting connections to increase engagement and target more of the right type of clients to our online platforms.
As we stand more than one year later, there is a lot to reflect on. Here I will break down how adapting these new trends has created a more sustainable and profitable business model for the fitness industry. Let's get started Fit Friends…
A shift to virtual fitness during COVID
COVID-19 may have caused lockdowns and forced closures across that country, but that did not stop the fitness industry. On the contrary, this bump in the road gave many fitness trainers the motivation to look for alternative ways to provide their clients with the training they desired.
Virtual fitness is here to stay, whether it's livestreamed classes or pre-recorded, on-demand videos—it's the new normal. Consumers are adapting to this change pretty well, too. According to research conducted by OnePoll on behalf of Freeletics, 72% of people surveyed felt it's even easier to maintain their work out routines with at-home fitness options.
Even as your business opens its physical doors, consumer trends suggest that at the very least, offering a hybrid model—a combination of online and in-person services—is the way to go. In fact, 35% of American gym members are saying they likely wouldn't return to the gym, even after being vaccinated. That means you need to provide a virtual option for those who want it or risk your clients finding a business that does offer online services.
I also suggest making your services available for all ages, if you haven't already. While many of your fitness classes were likely only for teenagers over age 16 or adults, having an online platform allows you to offer livestreamed or on-demand fitness classes for kids who may not be getting the daily physical activity they once did.
Time to get to know your audience
As you develop your virtual fitness offers for consumers, it's important that you first get to know your audience in this new normal we're living in. Why? Because you may offer amazing online classes, but if you don't target the right leads, you won't be able to attract the people who really need your help. According to Aberdeen research, marketers who build buyer personas achieve 73% higher conversion rates than businesses not using this method.
As you get to know your audience, don't just focus on one group of clients. There are many reasons why a consumer chooses to begin a fitness journey, including:
Getting in shape or losing weight.
Conditioning and maintaining their health and fitness levels.
Coping with stress and mental health.
And then there are parents. Some parents may have lost motivation throughout the pandemic and feel drained mentally and emotionally. Why? Well, maybe they work from home and their kids participate in online schooling. This transition alone is challenging enough, but now parents need to find the time to incorporate an at-home workout routine without taking away time they need to help their kids with online schoolwork or homework assignments.
What's the solution? Target the entire family. As a result, you'll be helping parents get back into shape. At the same time, since kids are like sponges and learn from their surroundings, everything they see their parents do, they'll want to do as well. This is a great opportunity to encourage and motivate healthy habits in kids that could possibly lead them to maintain healthier lifestyles as they get older.
Learn to apply virtual fitness to a wide range of consumers
There's not just parents and kids to think about. Your virtual game plan should target a wide range of consumers. Consider a wide range of client avatars:
People that feel intimidated at the gym.
Busy singles looking to find time to stay in shape.
Again, parents who want to work out with their kids.
Older adults
Is your virtual business targeting older adults and seniors? If this is the case, there are a few things to consider when crafting your virtual services for an older crowd:
Offer beginner online classes that focuses on the basics like light stretching and easy exercises.
Intermediates who prefer to take it up a notch with exercises that help them stay in shape.
Since some of your older clients may not be tech-savvy, provide simple instructions on how to use your virtual services.
What does your audience want?
Survey data is a great way to collect customer feedback to deliver a virtual fitness program that will really benefit your audience. Send them a survey with questions like:
How often do you participate in online classes?
Do you prefer livestreamed or on-demand classes?
What type of workouts are most beneficial for you?
What time of day to you work out?
Would you benefit from regular blogs with wellness tips?
Don't give up! Remember, we're all in this together!
Remember, even with gyms and fitness studios reopening, not all your clients will return, and they may prefer to continue to work out at home to save some money or for personal reasons. Offering virtual fitness options is actually less expensive for your business and provides more access to consumers. Also, don't forget, there's a max capacity for your in-person classes, but you don't have to worry about that with your hybrid fitness studio.
What's the key takeaway? It's important to know your audience in this new normal. They will be of different ages, body types, and ethnicities. Make everyone feel welcomed and comfortable in their own skin, while giving them the opportunity to choose a program that works for them.
Everything shifted quickly to at-home workouts, and we all adjusted to a new normal. It will take some time before clients are comfortable with your in-studio offerings again, so be patient, they will come around. In the meantime, respect what works best for consumers while encouraging them to maintain a healthy lifestyle.
With technology, everything is possible! With that in mind, you also want the right business management software by your side. That's where WellnessLiving can help. They provide your business with virtual tools to help your business succeed online. You can host and record your livestreams with Zoom, then upload and store your videos with FitVID on Demand. But, that's not all. From automated marketing tools to booking and payment tools, and staff and client apps, they have everything you need to manage and grow your business. Interested in learning more? Book a free, no-commitment demo today!

How can KK advise and help you to achieve increased business success? KK offers:
Personalized business strategy and marketing support.
Easy to implement data, website, and social media analysis.
Creative content and PR.
ROI-focused, comprehensive digital marketing strategy with implementation and execution support.
Done-with-you or done-for-you paid advertising and social media set-up, campaign creation, and active management.
It's time to thrive in your business. Get 3 FREE days of The Profit Professional, Digital Business Coaching with KK Hart: https://kkhart.com/business
Schedule your 1:1 business analysis and plan with KK Hart: https://kkhart.youcanbook.me/