Dec 31 2019, 9:00 AM
How to Promote Music Lessons for Kids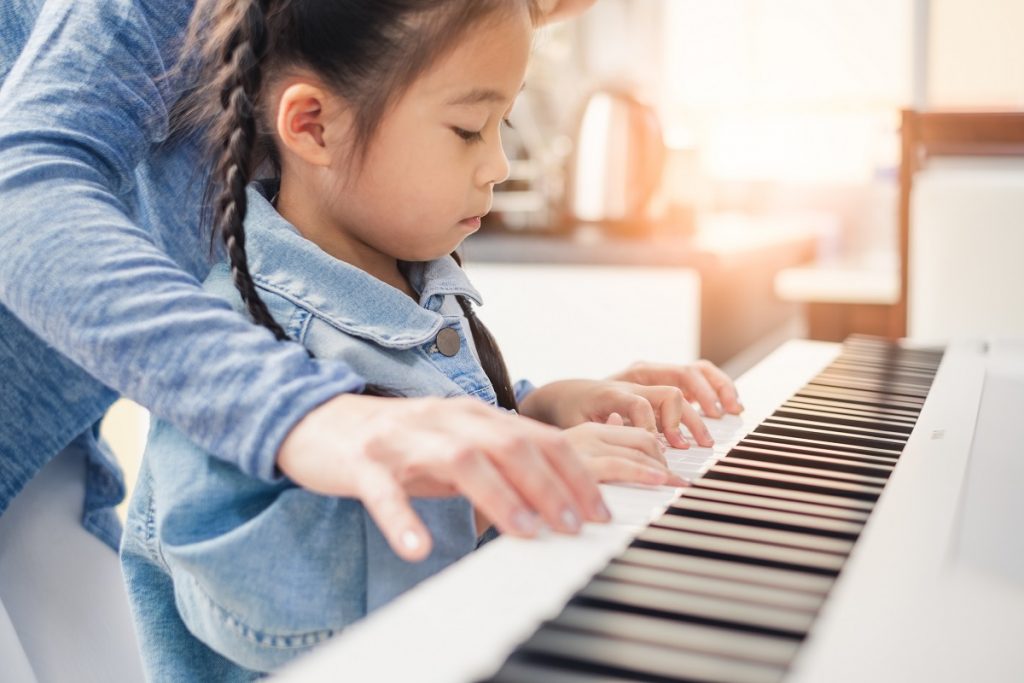 Do you offer music lessons for kids? If you're a music school looking to fill your schedule, we've got you covered! Promoting music lessons for kids will increase your revenues and grow your business in no time.
What's the first step in marketing your music lessons for kids? Remember your target audience! Yes, parents are the decision-makers, but you need to attract the attention of a younger crowd to get the ball rolling.
Appealing to the age group you're trying to sell to is the first step in getting them through your doors. Don't underestimate the buying power that children have. It's much easier for parents to sign their children up for something they have a genuine interest in, so if you can generate that enthusiasm, you're off to a great start!
How do you hit a high note and market to a younger market? Promote your music lessons for kids like a pro, with our expert tips.
1. Find Your Audience
Up the attendance in your music lessons by making a name for yourself where children spend most of their time. Try and get in front of the age group you're targeting by marketing to schools, after-school programs, daycares, and anywhere else kids like to hang out!
Could you feature some of your younger students in a performance at a local school? How about hosting a sample class at a neighboring daycare? You could even sponsor a family-themed fundraiser or get a booth at a local fair to raise awareness and get the attention of a more diverse crowd.
The more fun you make it, the more interest you'll generate from kids of all ages.
Focus on fun
Make sure your marketing material features images or videos with smiling kids and happy families. Set your school up to appeal visually to all age groups. Hire and train instructors who are friendly and informative, making students feel welcome and at ease.
The more fun your music lessons for kids seem, the greater chance there is that kids will want to give you a try.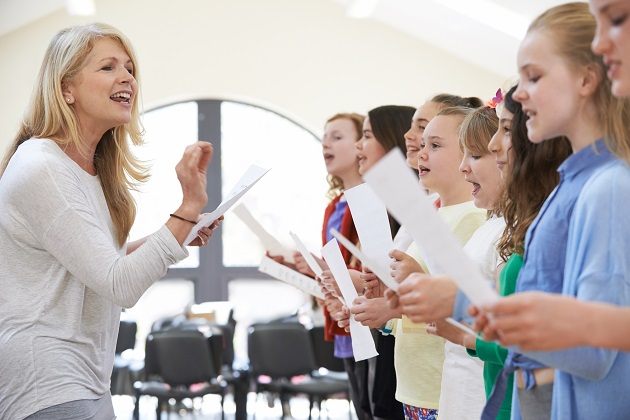 2. Use Social Media
Where can you find a captive audience of youth and teens? Social media, of course! Get your social media skills to expert status by promoting your music lessons for kids on the platforms they love.
Your business lends itself to an enormous amount of video marketing and social media is the way to go! Post videos on Instagram, YouTube, and Tik Tok to capture the attention of the social crowd and highlight your music lessons for kids.
What should you post?
Posting content like music classes, performances, or even testimonials from happy students, will show off what you're all about. Give prospective clients an idea of their potential by highlighting the talent you've got with your current students!
Don't forget to include Facebook in your strategy. Although it's primarily used by an older crowd, remember parents count too! Reinforcing your marketing with parents is a smart way to be sure you've got all your bases covered.
Posting interesting and informative content is the most effective way to reach parents on this platform. Include blogs about the positive effects of music lessons for kids, share relevant content, and stay engaged and involved with your community. That's the way to attract attention on social media for your music lessons for kids!
Remember to encourage your students' parents to share their experiences on social media too. Gaining support from the parents in your community will only make your social presence stronger! When kids and parents agree, that's when you'll really start to see your numbers go up!
3. Increase Your Online Presence
In this day and age, Google is the fastest way to find the information you're searching for. As a business, you want to be at the top of those search results to get your music lessons for kids the best chance at getting noticed.
Don't think search results matter? Studies show that businesses with results on the first page of a Google search, garner 36.4% of web traffic! That's a lot of exposure for your school that you could miss out on, simply by coming up on page two of a search.
If you haven't considered how important Google searches could be to promote your music lessons for kids, now's the time!
How can you improve your school's performance in a Google search? We can help! Our music school management software will help get your business to the first page of search results with just a few clicks.
How does it work?
At WellnessLiving, we offer Reserve with Google , a tool designed to better your Google search results, simply and effectively.
Our Google-partnered advantage allows potential clients to navigate from the search results page, directly to your business page with a direct booking button on a Google My Business listing. Want to be the top pick in a 'music lessons for kids' Google search? This feature will get you the results you're looking for!
As an added bonus, our music school management software tools also allow you to maximize your search results by location. This means that with our Google Maps integration, you'll come out on top of searches like 'music school nearby'! No matter how you look at it, your school will be at the top of the list in online searches.
We've got more good news! We're one of only four partners in the wellness industry worldwide offering this feature – so it's also an amazing way to set yourself apart from your competition.
Google searches play a crucial role in attracting new clients to your school and gaining the attention your music lessons need. Get the tools to boost your online presence, set yourself apart, and take your school to the next level!
4. Get People In
A great way to get new students to sign up for lessons is by getting them to check you out and give you a try. The more people you get to come through your doors, the more of a chance you have of filling up your classes. Here are a couple of ideas to help attract more students to your music lessons for kids:
Offer a promo
One strategy to try and appeal to both kids and parents is to offer a promotion where they can try out a class for free. This allows kids to see what music is all about and parents can be assured that their kids are invested and interested in the lessons.
You might also consider a 'Buy One-Get One' promo, where two people can attend a class for the price of one. This offers kids the comfort of trying it out for the first time with a friend and it exposes two people to your school. It's a win-win with music lessons for kids!
Impress newcomers
Odds are, if you expose your business to more people, you'll have more sign-ups!
Consider hosting an open house where you can introduce newcomers to your facility, talk to them one-on-one, and even have them enjoy a performance to see what they can expect when they add their names to your music lessons for kids.
Welcoming potential clients and addressing any concerns right up front, might be just the extra step you need to get your music lessons for kids to that next level.
5. Partner Up
There are plenty of ways that you could attract more students to your music lessons by cross-promoting or by getting a little help with exposure. Here are two ways we think you should approach a partnering strategy to make the most of your marketing.
Cross-promotion
When you partner with another like-minded business, you expose your venture to a whole new community – and a whole new list of potential students. So, pick a partner and help each other out!
Is there a music store that might help promote your lessons if you recommend that your students go there for supplies? Or could you offer a discount for clients that frequent both your businesses as an incentive? Think of ways that both businesses could benefit from a partnership and pitch it to potential partners.
Cross-promotion is a simple way to make industry friends and grow your market at the same time!

School support
Have you thought about targeting music lessons at school? There's a large market out there for students who need supplemental lessons to complete their school music credits. Get your studio in the 'extra help' business!
Why not approach music departments with an idea to help their students reach success? Could you offer music teachers a referral program where they're rewarded for referring students to your music lessons for kids? Have you considered offering a tutoring class that targets a difficult instrument or curriculum?
Start small by leaving flyers or promotional material in the class so students looking for extra help can learn about your school, and learn how you can set them up for success.
Here's a way that your music schools for kids will get an A+ from students, parents, and teachers alike!
Ready to Get Started?
It's time to take your marketing strategy up a notch! By targeting your audience, using social media, increasing your online presence, getting your name out there and cross-promoting, you'll be seeing results in no time. And with a little help from WellnessLiving's music school management software, you'll build your online brand for a winning marketing strategy. Book your free, no-commitment demo today!