Apr 12 2021, 6:12 PM
Using Data to Drive Your Decisions | Live Your Dream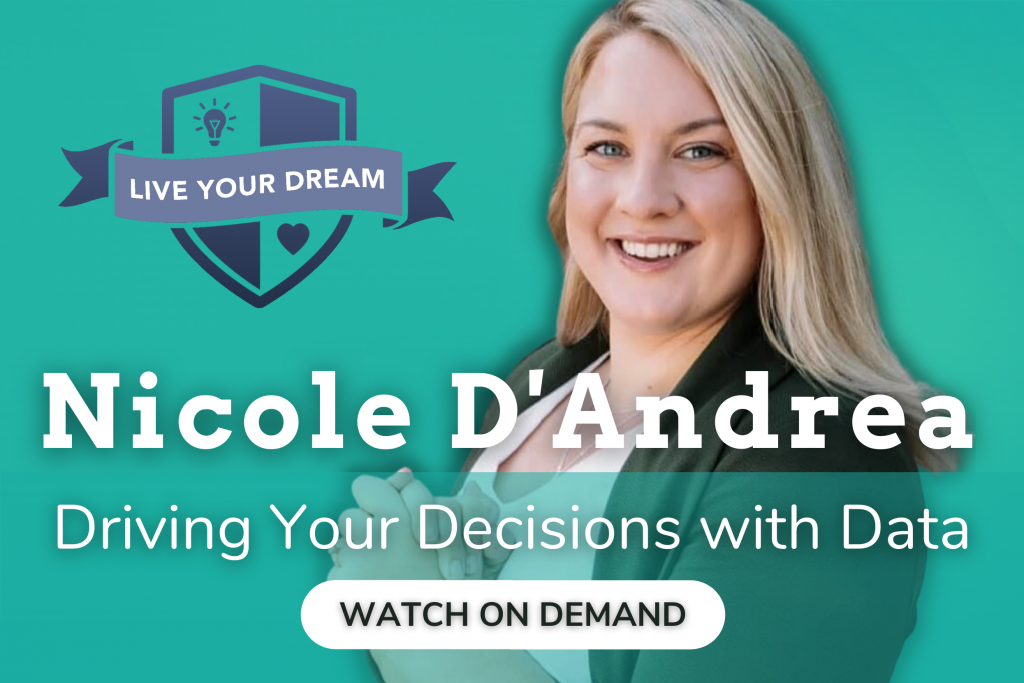 We now have access to more data than ever before. How you use this data to uncover trends can transform your business. Research shows that businesses that leverage their client behavior data outperform others in sales by 85% and more than 25% in gross margin. With capacity down and your expenses up, it's critical to make decisions based on key performance indicators (KPIs) and advanced analytics to drive your business forward.
Watch Live Your Dream Presents: Using Data to Drive Your Decisions, with guest host Nicole D'Andrea, on-demand. Nicole is a business coach for yoga studio owners and wellness practitioners who empower businesses to grow their mindsets and their bottom line.
In this episode, Nicole reveals her proven data-driven methods to help you understand your unique business needs to achieve long-term success.
You'll learn how to:
Price your services to create a predictable and recurring revenue stream.
Analyze client behavior with attendance metrics.
Improve your retention and marketing strategies.
Track your data with KPIs.
And much more!