Feb 07 2020, 9:00 AM
7 Valentine's Day Marketing Strategies for Your Yoga Studio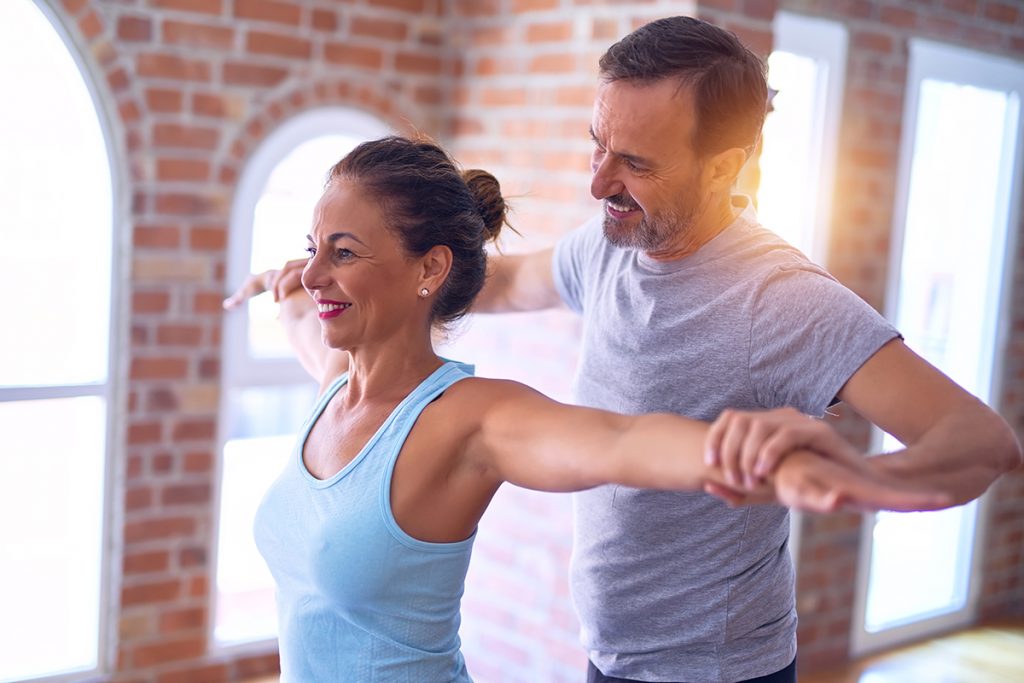 Do you have a solid strategy in place for marketing your yoga studio this Valentine's Day? With all that love in the air, it's time to make the most of the holiday to boost your business!
Holidays provide a great opportunity for you to draw attention to your business and enhance your bottom line. With clients focused on gift-giving, spending quality time and showing their affection, putting a plan together to address your clients' holiday needs could set you up for long-term success!
From themed promotions to specialty classes to your yoga studio software, it's time to get in on the festive fun. Not feeling it? We'll show you how to make it worth your while! Create a marketing campaign that'll capture the hearts of a whole new clientele, increase your revenues, and fill your classes:
1. Specialty Classes
Want to create excitement and get your clients in the mood to celebrate?
Specialty classes offer something new and different, a reason to reach out to your clientele and a way to grab their attention – it's expert-level marketing. We've got a few ideas to get you started:
Partner up
Help your clients feel the love this Valentine's with classes for couples! If you don't currently offer couples' classes, now's the perfect time to test the waters. Could you offer a February 14th yoga class for couples? Or how about a twosome weekend workshop? Or maybe a paired-up meditation session?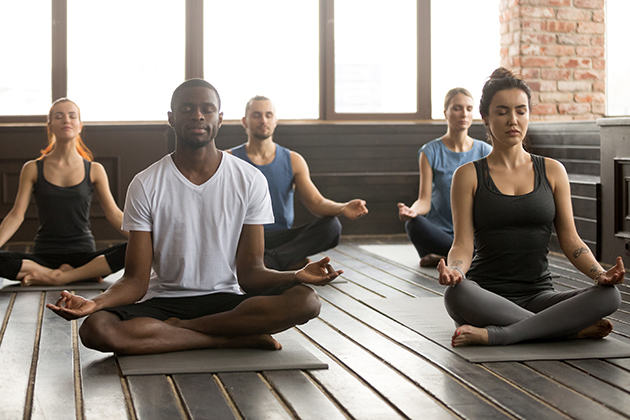 Focus on getting your clients to connect to really hit the mark with Valentine's couples' classes!
Be about love
To really embrace the spirit of the season, focus on the heart, body, and mind for Valentine's this year – and we mean that literally! Why not host a class centered around heart-opening poses? Or go the more mischievous route by getting those hips nice and loose? Also, calm the mind and focus on connection, breathing, meditation, or positive energy.
Embrace the holiday theme with a relevant focus to give your clients a reason to join you this Valentine's Day.
2. Themed Promos
Promotions are always popular around the holidays. In fact, many of us look for themed sales throughout the year. Give the people what they want by hosting Valentine's Day promos to create excitement and increase your revenues!
Entice your clients to give the gift of experience this Valentine's Day by offering themed promos to encourage them. Rather than automatically lowering your prices, consider promotions that offer value, so that you can hold onto your margins.
Think about a gift card promotion like spending $100, which gives the client $120 worth of value. Or you could promote a bring-a-date deal where your guest gets 50% off their class for the day, week, or month. To encourage volume sales, you could also extend this to your memberships. When a couple buys a membership, one member gets a discounted rate.
Come up with promos that are creative, that work for your business and that will appeal to your clients. Make Valentine's a holiday to remember with a fantastic promo for your community!
3. Host a Social Media Contest
Get the word out about your studio and stay in the spirit by hosting a Valentine's Day social media contest! Offer a prize with a romantic theme, like dinner out or a getaway.
Worried about your budget? Justify the cost of the prize by taking into account the marketing, advertising, and printing costs of hosting a traditional contest. By holding your contest online, you're saving the mailing, printing, and the often exorbitant cost of reaching a large group of people.
What's the best way to carry out a social media contest? Promote the contest on all your channels featuring teasers leading up to the start date. Give full details of the giveaway, including encouraging entrants to like and share your post to reach an even larger crowd. Announce the winner on social media to keep your followers engaged and interested in your page for the length of the contest.
Social media is a winning way to market a contest to grow your following, encourage participation in your holiday promo, and attract new clients to your studio.
4. Make it a Month
Why limit yourself to just one day? Rather than simply focusing on the 14th, think about building up to the holiday with a strategy that gains momentum. It's even easier to market the idea that experiences are more fulfilling, lasting, and valuable when you make it month-long!
Studies show that 46% of people start shopping for Valentine's Day in early February, and 39% of people prefer to get experiences as gifts. Both of those stats work to your advantage!
Here are just a few ways you might make it a month-long endeavor for your Valentine's strategy:
Host a challenge
Encourage your clients to participate by appealing to their competitive nature! Really get them into the spirit with a 30-day challenge.
You could reward them based on the number of classes they attend in February, so different tiers can earn different rewards, from 10, 20, or 30 classes. Or how about upping their loyalty points for referrals and reviews for the month? Or raise the stakes by challenging couples to visit together as many times as possible – the couple with the most attendance wins a prize!
Think creatively here to come up with a winning way to get attention and interest people in your challenge, while beating your revenue goals for the month!
Membership perks
Want to up your membership sign-ups for February? Why not offer a few perks to boost your sales? You could offer 14 months for the price of 12 for February memberships. Or how about offering free lockers or towels for February sign-ups? You might also consider a free class, merch giveaway, or another signing bonus to get your memberships to really add up.
Make memberships a goal this Valentine's Day to promote health throughout the year, while building your bottom line.
5. Choose a Cause
Sometimes Valentine's gets a bad rap for being too commercialized, but you can change that with a fresh take on this classic! Make it all about sharing the love by concentrating on a cause. Is there a passion project you're into? Or a charity your business already supports? If not, start a new annual Valentine's tradition your clients will love!
Get your community involved by hosting a coat drive for the homeless. People can come in to drop them off, getting a great look at what your studio offers. Or you could promote a retail item for sale, with some of the proceeds donated to your cause. Again, this will get people into your retail space, while helping those in need. Or, if you prefer to sponsor or attend a local event, you could do that too.
Pick something that works for you and get involved to get your clients feeling the love this holiday.
6. Single out Singles
We know Valentine's is all about love, but don't forget about your single clients – they're important too! Make this segment of your community feel special by including them in your Valentine's Day strategy.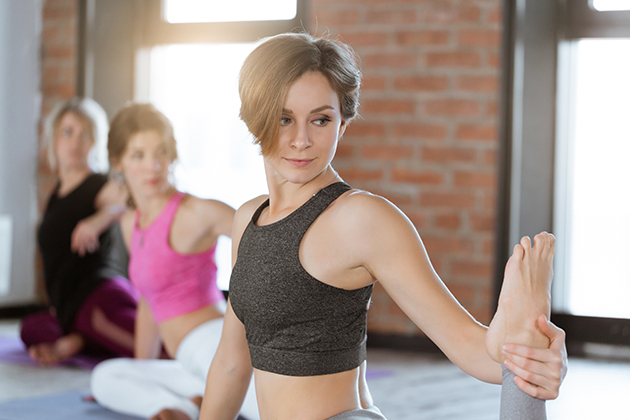 Self-care is so important these days, with our busy lifestyles and jam-packed schedules. Self-care is all about being good to yourself! Focus your attention on how your clients can spoil themselves. Is there a special self-love stress-busting class you could offer to everyone? Or a Valentine's promo where a single guest taking multiple classes gets a discount for the day? Or maybe you could simply hand out a coupon, chocolates, or flowers to your single visitors?
By doing the unexpected and singling out singles for Valentine's Day, you'll set yourself apart, appeal to a specific market, and gain some points by including everyone in your Valentine's Day fun.
7. Reach Out
Now that we've covered all the ways you can attract attention this Valentine's, how will you get the word out about your exciting plans? A winning marketing strategy accepts that delivery is the key to your success. They can't come if they haven't heard about it, so work on spreading the news!
Want to market like a pro? The experts are automating their marketing to increase efficiency, track the data, and target a large market easily. At WellnessLiving, our yoga studio software can take your outreach marketing up a notch!
We'll get you started with your text or SMS campaign in a few simple clicks. Want to send out a newsletter about all things Valentine's Day? We can help with that, too! Looking for the numbers on just how many people you're reaching? Our yoga studio software will keep you up to date on who's receiving (and opening) your messages.
Our yoga studio software offers everything you need to manage your marketing campaign for maximum results! You want to tell the world about everything you have happening in February, so get your yoga studio software working for you to reach as many people as you can this month.
It's Time to Market Like a Pro
Put a plan in place to market your yoga studio this Valentine's Day! Host specialty classes, focus on promos, contests and social media, support a worthy cause, and target your market for a successful strategy that will have you seeing results.
Are you ready for a yoga studio management software? Reach your clients and get the word out with WellnessLiving's yoga studio software to really make your Valentine's Day marketing matter! Book a free, no-commitment demo today!