Posted on: 09 Jul, 2019
Categories: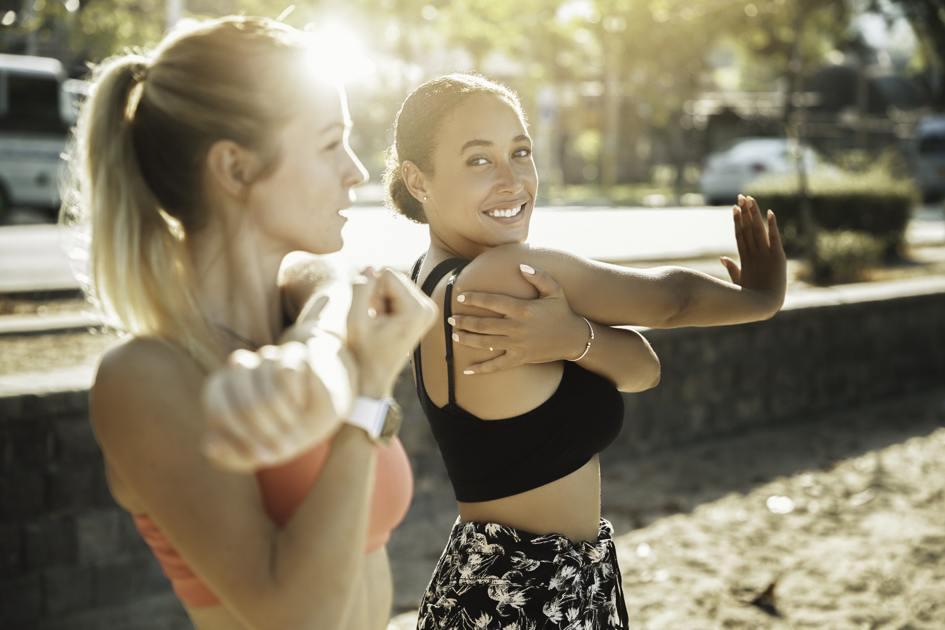 Summertime is finally upon us! Time to bask in the glorious sunshine. But because this season offers more options for outdoor activity, you may start to notice a drop in attendance at your gym. But, don't worry! We'll tell you everything you need to know about how to retain gym members at your facility.
Research has shown that due to the longer hours of daylight and the warmer weather, people are generally more active during spring and summer. They also tend to enjoy outdoor activities more, as sunlight boosts your mood and initiates the creation of Vitamin D in the body. However, there are several dangers to exercising outside during the summer months. Because of the increase in temperature, our bodies sweat much faster and without proper hydration, many may end up dehydrated or suffer from a heat stroke.
Educate your gym members and increase your client retention rates this season!
How to Retain Gym Members this Summer
Don't miss a beat with our seven summer tips to keep your classes full all year round. With our help, your gym's reputation will soar!
1. Offer unique classes (available only during the summer!)
One way to entice your clientele to stay on board during the summer is to offer unique classes that aren't available at any other time of the year. With this method, you'll have your members counting down the days to the beginning of the season!
Consider this the time for your gym to shine as you open up a whole new world of possibilities. For example, since people tend to expose more skin during this time of year, offer exclusive classes dedicated to strengthening and toning.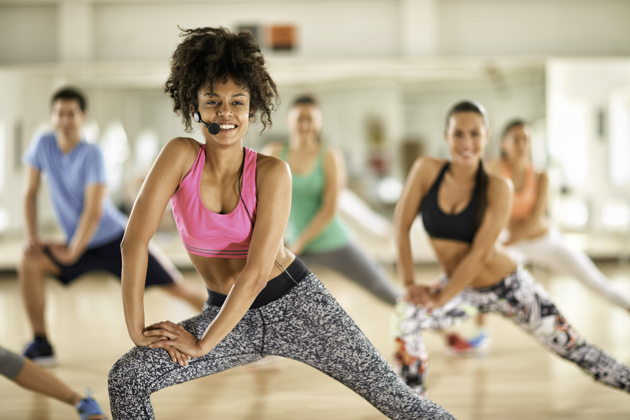 If your gym has a pool, you can offer a variety of classes that many would enjoy during the summertime too. Consider beach-themed water aerobics, swim classes, and special workout sessions in the water can be offered only for a limited time during the summer months.
Educate your members on the many benefits of working out in water. For instance, water helps you burn more calories as there is more resistance on the body. This strengthens muscles and builds better endurance. Soon, all your clientele will want to try your summer pool workouts that'll get them in shape in no time!
2. Host special events
Hosting special events is another sure-fire way to retain gym members this summer. Let your facility come alive with different workshops and special guests to pique your clients' interest.
Invite well-known trainers to your gym and shake up your summer schedule! This is a great time to do so, as several instructors travel during the summer to different cities to share their knowledge. Generate buzz around these special events and give your members the chance to break a sweat with a famous trainer in the industry! Your clients will be lining up for this incredible opportunity.
But it doesn't have to stop there! Since these fitness instructors would be visiting your community, give them the opportunity to host a workshop or boot-camp where your clients take their classes over several days! Allow them to benefit from a Q&A session afterwards, where they can ask these experienced trainers anything from diet and nutrition, to the best way to stay in shape.
Host fun outdoor events to retain gym members too! A little change in scenery will always do your clients good, so take this opportunity to create outdoor obstacles and training courses for your members to enjoy. Make these exclusive to the season, and your gym will become a popular summer spot!
3. Set challenges and competitions
Fun challenges and competitions are another way to retain gym members this summer! With a little friendly rivalry, you will engage participants and create more of a social environment at your facility.
Over the summer, challenge your clients by tracking the number of hours they spend at the gym, and reward those who have spent the most with merchandise and discounts. This will encourage more people to attend, as they know they will be rewarded for it. You can even reward those who have lost the most weight over the summer with a grand prize! Make this a fun challenge which you explain to your clients at the beginning of the summer and entice them to reach their targets with desirable rewards. Because such competitions are only offered during the summer season, make the grand prize worthy of their efforts.
For example, incorporate competitions into your summer schedule where members compete for lifting the heaviest weights or running the longest distance on the treadmill. Make clients engaged in the activity by putting their name on the wall, as part of your special summer competition wall of fame and encourage others to beat their score next year.
Not only will this help you retain gym members, but it'll create a sense of community within your facility. People will get to know each other, and you'll gym will become a place for fitness and friends!
4. Increase your point system
Another great method to retain gym members is by awarding more points in your rewards program during the summer! By increasing your point system, more clients will engage with your facility.
For example, give your clients the chance to earn double the amount of points they normally would've earned during this season. Whenever they attend a class at your gym, bring a friend, or buy merchandise, reward them with points to get them closer to earning a free class, discount, or weekend getaway! The more attractive the prize, the more your clients will engage with your gym in order to reach it.
WellnessLiving can offer its expertise in this area! With the help of our gym management software, your business can have its own rewards program for your clients to enjoy. Set the actions that you would like your customers to earn points for, and watch the engagement grow. Your clients can easily track their rewards progress on the Achieve Client App.
The best part is our rewards program option comes with a built-in leader board where members can keep track of where they rank! Not only will this engage them, but it'll encourage them to earn more points to reach the coveted top spot.
5. Offer summer discounts
Summer discounts will increase participation at your gym, because who doesn't love a great deal? Advertise sales and watch your client retention rates soar!
Give a 40% discount on gym memberships during the summer to attract more clients. Gym memberships can be extremely expensive, so offering a special sale during the season can widen your target audience and give people who normally couldn't have signed up a chance.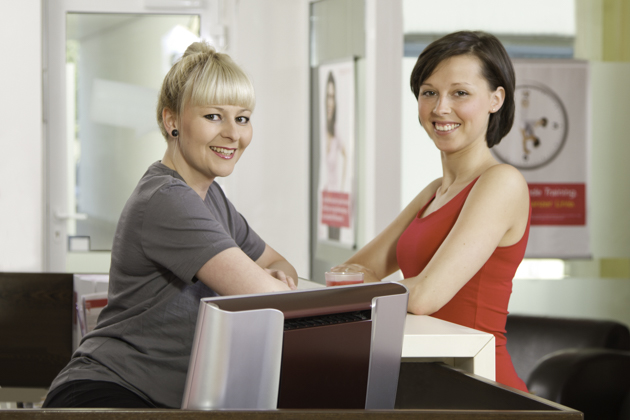 You can even promote a free day where all classes at your gym are 100% free! Open your gym doors once a month this summer and give your community the chance to take a class of their choice, absolutely free! This will attract new leads and encourage more people to attend classes and get a feel for your studio.
Promote these offers through social media or your preferred marketing channels and make your gym the hottest place to be this summer!
6. Merchandise sales
The discounts don't have to stop at classes!
The summer is a great time to drop the prices of products at your gym with an exclusive summer sale! Offer up to 60% off on active wear, workout gear, and other merchandise for your clients to enjoy. You can also take this time as an opportunity to release new merchandise with up to a 15% discount for your gym members.
Motivate your clients this summer with a sale they can't refuse!
7. Summer surprises
Retain gym members by surprising your clients this season!
During the summer months, surprise your gym members with little gestures that show you value them. For instance, have a special gift basket sent to members' homes over the summer filled with little workout goodies! Or, surprise them with an unexpected well-known fitness trainer at their next fitness class.
Introduce this time of year to your clients as Summer Surprises and explain that over the course of this season they should expect a surprise around every corner. If you keep your gym members on your toes, they won't want to miss another day as they'll always be curious to find out what the next surprise is!
Overall…
Make your gym a summer hot spot this season with these tips to retain gym members. Increase your attendance rates by incorporating fun events, sales and offers, and one of a kind classes all summer long.
We'd love to help boost your gym's popularity and client retention rates all year long! If you enjoyed our rewards program option, you'll love our automated marketing features, client retention options, and versatile staff and client apps. Ready to raise the bar? Book a free, no commitment demo with WellnessLiving today and leave the heavy lifting to us!