Nov 16 2021, 9:00 AM
10 Blogging Mistakes and How to Avoid Them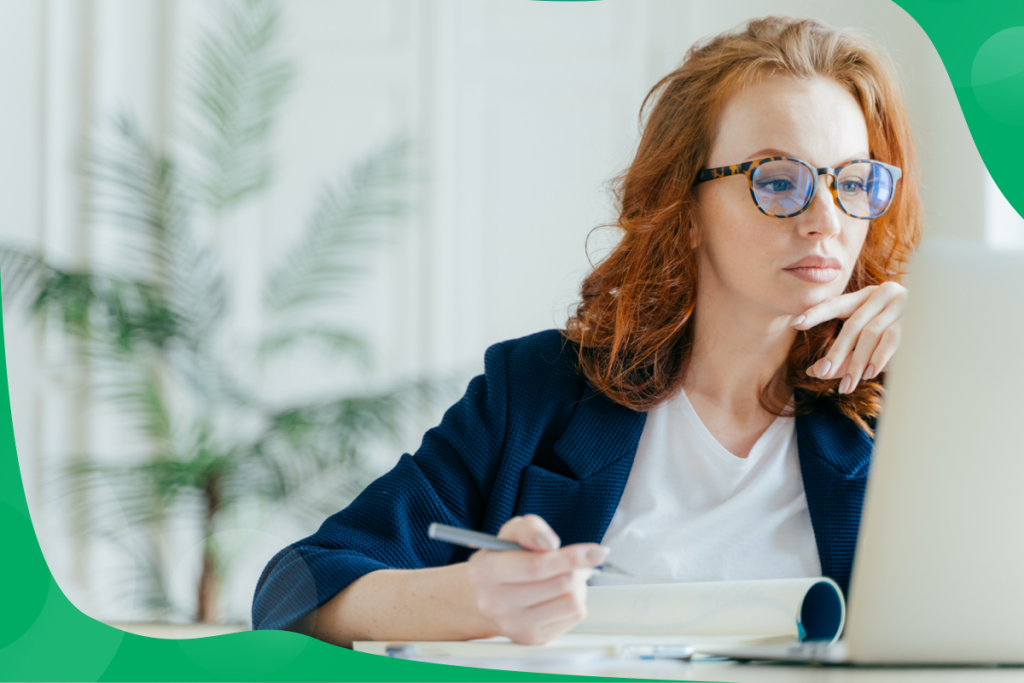 The biggest blogging mistake a small business can make is to not have a blog. Content marketing generates three times more leads than traditional marketing, and costs 62% less.
But creating content that generates traffic, sales, and brand awareness is challenging. It's beyond frustrating to spend time writing blogs that no one reads.
Sometimes, a few small tweaks are all it takes to turn your posts from "meh" to "amazing." Stop making these beginner blogging mistakes right now, and start building a content creation strategy that gets results.
Mistake #1: Your title doesn't pop
Only two in ten people who read a title actually click through to the article. Without a great headline, no one will see your content.
The title is also a crucial opportunity to optimize your post for search engines. Only 25% of people go past the first page on Google, so you need to convince the algorithm your post deserves to be front and center.
So what type of title appeals to both search engines and readers?
Overwhelmingly, people seem to prefer a number in the title. In a study from Conductor:
36% of respondents said they read titles with a number (30 Ways To Make Tea Drinking More Delightful).
21% preferred the direct address style (Ways You Need To Make Drinking Tea More Delightful).
17% clicked through to a how-to article (How To Make Drinking Tea More Delightful).
Search engines want to serve up the article that best matches the keywords entered by the user. Work out what keywords people are using, and be sure to include them in your title.
Mistake #2: Not writing an impactful introduction
Congratulations, your headline caught someone's attention and they clicked through to the article.
However, 43% of people claim to skim blog posts, meaning you have to convince them your post is worth their time with a strong opening.
As with headlines, great introductions usually follow a formula. Start with an interesting fact or statistic to hook your reader. Follow up by outlining the problem they are facing. Empathize with them, then offer a solution based on your expertise on the subject.
Let your passion shine through and don't forget to use your keywords.
For more details and examples on how to effectively use this formula, check out our post on how to write a great blog introduction.
Mistake #3: Not writing longer blog posts
As a full-time business owner, your time can get tight. But regularly publishing quality blog posts is a key part of any marketing strategy.
It's a common blogging mistake to write short posts but research shows longer articles generate up to 9x the number of leads as compared to short blogs. According to HubSpot data, the ideal blog length is between 2,100 and 2,400 words.
That doesn't mean all your posts have to be long-form epics. The average first-page result on Google consists of 1,447 words, which takes on average three hours to write.
Create value for your reader with your unique perspective, backed up with facts. Make it readable by breaking up your story with subheadings and include a clear conclusion. Your reader should be able to get through to the end easily with a clear take-away, no matter the length.
Mistake #4: Forgetting your audience
Your blog is your best shot at connecting with your customers, so you need to know exactly who they are before you start writing.
Inspiration should come from your customers. What are their needs and what is stopping them from achieving their goals? Is it a lack of time, or flexibility in their schedule? Or do they have complex health needs, which make working out safely a challenge?
For example, a yoga studio offering a new prenatal class could plan some articles about health during pregnancy. What are some of the fitness challenges moms-to-be face? Do you understand their problems and can you offer the solutions?
All your articles should speak directly to your customers. They should feel like you understand their problem better than anyone else and you have the solution they need.
Mistake #5: Your posts are too formal
This is an easy trap to fall into. Business leaders often use industry jargon or formal language to convey authority.
But your readers don't want to see that.
A blog is a conversation between you and your customer. Build trust with your personal experience, a friendly tone, and inclusive language.
Writing with an active voice, not a passive one, can help.
For example, "Try these three work outs for better posture" is preferable to "Better posture can be achieved through these three work outs."
A good way to check your writing is to run it through a free program like Hemingway, which will assess readability and suggest improvements.
Mistake #6: Thinking your blog will be read by everyone, instantly
It's a thrill to hit "publish" and have your work uploaded to the internet for the world to see. The thrill wears off quickly when you realize no one is reading it.
Don't despair! It's an unrealistic expectation that every post will instantly go viral. In fact, only 11% of blog posts generate 100 shares. Most will fall well below this level.
Instead, focus on promoting your article to your customers by including it in your newsletter and sharing it on your social media channels.
You can also attract new readers by optimizing your post for search engines by following a few simple rules, which we cover in our article: SEO Tips For Beginners.
Mistake #7: Not writing consistently enough
Marketing experts agree that frequent posting is important to the success of a blog.
According to HubSpot, a small business trying to increase its brand awareness should be publishing posts once or twice a week—I can hear your heart sinking! I know, this sounds like a lot of work. But, simply put, more blogs equals more traffic and more credibility.
The best way to avoid this blogging mistake and stick to a consistent posting schedule is to create a content calendar. This can be as simple as a spreadsheet, with ideas sketched out in advance for each month.
Having a calendar makes the task less stressful and ensures your content is timely. For example, if you have a "New Year's Resolutions" article scheduled, you can make sure it hits the site before January.
It also keeps you on track and removes the temptation to only write when you have the time (which will be never).
Another bonus to organizing your content in this way is that it allows you to identify which posts need to be updated. Refreshing an old post with up-to-date information is an excellent way to create something new without spending much time on it.
Updating old posts with new information should be a core part of your overall content strategy.
Struggling for ideas? HubSpot Blog Ideas Generator is a useful tool.
Above all, quality over quantity. If you don't have much time, focus on fewer, better posts.
Mistake #8: Failing to capture leads on posts
Once you have written an inspiring piece of content, you need to ask for something in return.
Do you want to make them aware of your introductory offer, tell them about a brand new class, or do you want their email address for future offers? Whatever it is, give your reader a reason to take action.
Building an email list of loyal customers is crucial. For every dollar you spend on email marketing, you can get an astounding $42 back. That's an amazing return on investment you can't afford to ignore.
Mistake #9: You're not linking to other content
Search engines rely on backlinks to tell them how credible an article is. Every link to your post is a vote for its reliability.
You can give your article a boost by linking relevant posts from your own website and from social media. Good linking between pages on your website also improves its structure.
This also helps your reader stay on your site longer, by directing them to more content that will help answer their questions.
It's also okay to link out to other organizations. Linking to a source for a statistic makes your article more credible, for example. When linking to another website, be sure to tick the "open in a new window" box, so the reader does not leave your site.
Mistake #10: Not having some of your content gated
Not all your content needs to be free. Many bloggers monetize their most valuable content with a digital product like an e-book or a course.
If straight-up monetization isn't your goal—after all, you're running a business, not a full-time blog—ask for an email address in return.
As we have seen, email addresses can be incredibly valuable for lead generation and customer retention.
Stop blogging, start building your content strategy
Diving into content creation is an easy decision, given the high returns for content marketing. Generating leads and sales from your efforts is harder, but you will have a much better chance of success if you avoid the common mistakes made by beginner bloggers.
With a punchy headline, a story tailored to your audience and a clear call to action, you are ready to reap the rewards of your hard work.
The next step is to promote your content with WellnessLiving's automated marketing suite by setting up both email and text message campaigns to introduce your blogs. Send weekly email or SMS reminders to link clients to your latest blogs.
Just getting started? With Presence™ website builder, our team works with you to build a website with built-in blogging. Want to learn more about how WellnessLiving can help grow your business? Book a free, no-commitment demo today to learn more!