Oct 01 2021, 9:00 AM
SEO 101: SEO Tips for Beginners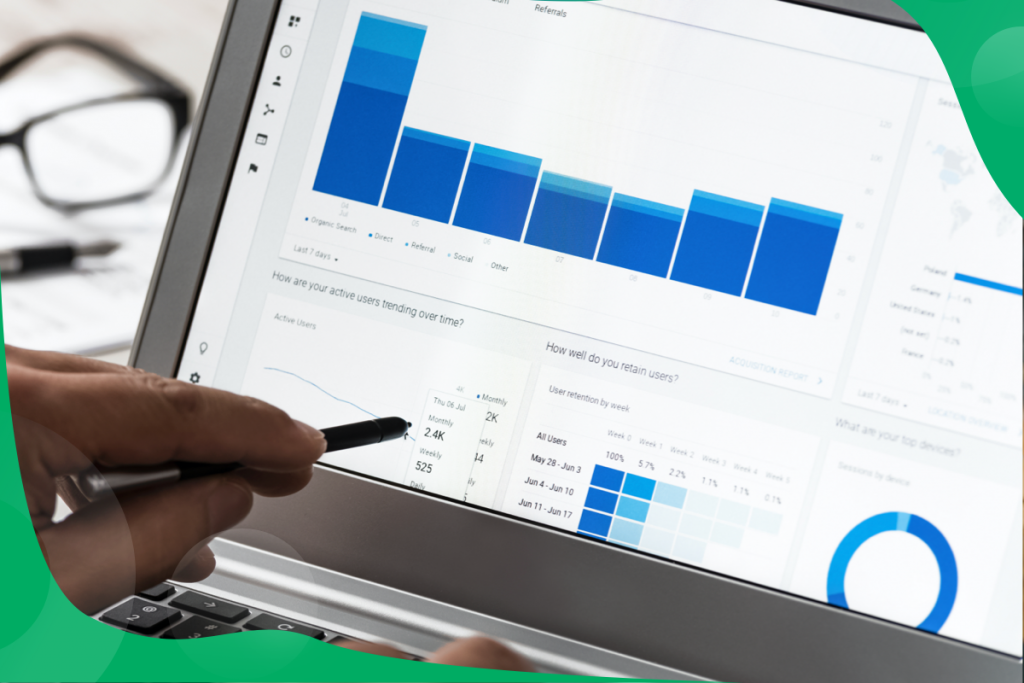 All business owners dream of securing the top spot on Google's results pages. With the number of global online shoppers set to hit 2.14 billion this year, winning such coveted visibility is a highly effective and affordable way to drive organic traffic and boost profits. So, how can it be done? Three words: search engine optimization (or SEO for short).
SEO is a digital marketing methodology that aims to generate traffic through search engine results pages. Typically, SEO strategies are built on generating high-quality content that satisfies the algorithms of sites such as Google and Bing, although they may also include technical tasks like web page optimization.
SEO is particularly vital for gyms and fitness studios, as consumers often turn to search engines to find local services. In fact, 46% of Google searches are conducted by people on the hunt for nearby goods or services, and 80% of local queries involving mobile devices result in conversions. As such, a solid SEO strategy represents one of the best ways to capture the interest of potential gymgoers.
If you own a small fitness business or are new to the world of digital marketing, you may feel a little intimidated by the prospect of SEO. However, we're here to let you in on a little secret: boosting organic traffic doesn't have to be difficult if you follow a few simple SEO tips and tricks. We've listed a few of our favorites to get you started.
1. Publish (or perish!)
You can't have an SEO strategy without publishing content, as search engines use it to assess site quality and relevance. Around 57% of marketing executives believe that on-page content development is the most effective SEO strategy, helping to engage key demographics and provide a space to enrich the site with keywords and backlinks.
You should aim to refresh your site with new content at least every week, typically via a blog or articles section. Recent stats suggest the ideal article length is around 2,100 to 2,400 words, so try to find topics that you can explore in plenty of depth.
2. Try to secure a position in Google's answer box
Google's answer box appears at the top of search engine results and helps users find answers to their queries immediately, without them having to click through to web pages. To secure a prized spot in the answer box, you should try to produce content that answers questions commonly posed by your audience.
In the fitness industry, top questions could include:
How often should I go to the gym?
What are the best gyms in [location]?
How can I get started with a new exercise regime?
What are the best fitness classes for beginners?
3. Research and deploy primary and secondary keywords
You've probably heard that keywords represent one of the most important aspects of SEO, but you must use them carefully and strategically. Google's algorithm will deprioritize sites stuffed with repetitive keywords, especially if the content is difficult to read. What's more, over 94% of keywords attract 10 searches or fewer per month, so you must research trending keywords before curating new content.
Head to a keyword research tool such as WordStream, SEMRush, Ubersuggest, or Moz to find relevant search terms. Some of these services cost money, while others such as WordStream offer some free services. Broadly speaking, paid services are likely to make your research easier and more effective, helping you to find commonly searched terms (primary keywords) and more niche terms (secondary keywords). Try to weave at least five primary keywords per 1,000 words of content, as well as a few secondary keywords if possible and applicable.
4. Format content carefully
Search algorithms favor content that's easy to read and scannable. In other words, your content will perform better if it's free from jargon and split into digestible chunks. You should aim to divide your articles into several sections with informative subheadings. Each section should be coded with header tags (i.e., H1, H2, H3, with higher numbers denoting smaller subdivisions) and should contain no more than 200-300 words.
It is also a good idea to sprinkle a few images throughout your articles. According to research by BuzzSumo, articles containing one image per 75-100 words generate double the number of shares garnered by articles with fewer images.
5. Remember to include meta descriptions and page titles
Page titles are the blue links that appear on search engine results pages, while meta descriptions are the brief paragraphs that sit under these links and tell users what to expect from the webpage. Search engines use page titles and meta descriptions to assess whether sites are relevant for users. As such, they must be highly targeted and contain keywords your audience is likely to use when searching for your services.
To optimize your page title or title tag, try to come up with something clear, memorable, and concise. We recommend including one primary keyword and limiting the title to between 50 and 60 characters. Remember to include at least one primary keyword and a few other relevant terms in your meta description. You should also limit the paragraph to between 150 and 170 characters and add an encouraging call to action.
6. Add relevant links
Adding internal and external links to your content will improve your search engine ranking. Indeed, stats show that sites appearing on Google's first search results pages typically contain 3.8 times the number of backlinks compared to those on subsequent pages.
Of course, you shouldn't add any old page links for the sake of it, as this will harm your SEO score. Rather, you should add links to high-quality pages that provide genuine value to readers. You should also ensure that your anchor text (the words you choose to hyperlink) is relevant to the linked site and, preferably, contains keywords.
7. Track and measure your success
No SEO strategy is complete without comprehensive and continued data analysis. Google Analytics is an invaluable tool that will help you track several key performance indicators (KPIs). The best KPIs for assessing the success of your SEO efforts include:
Organic traffic: This will tell you how many people are discovering your sites through search engines. The higher your organic traffic levels, the more effective your SEO.
Search rankings: Google reports will tell you how your position changes over time, including those of competitors.
Links: Tracking the quality score of links will alert you to any issues with broken or low-quality backlinks.
Search visibility: This metric will tell you how often your domain shows up in the search results for specific keywords.
8. Other considerations
Okay, so you've got the basics down—what else is there to know? Here is a quick rundown of other factors that could affect your SEO score:
URL structure (keep it short and simple)
Image alt tags (make them descriptive to aid accessibility)
Page usability (it should be quick to load and adaptable to different devices)
Site structure (make it easy to navigate)
Web security (HTTPS encryption is essential)
Readability (your content should be easy to read and error-free)
Does SEO still feel like rocket science? WellnessLiving is here to help!
We get it—learning the ins and outs of digital marketing can be time-consuming! Fortunately, WellnessLiving is on hand to take your SEO to the next level while reducing the demands on your team. Our all-in-one software features a specialist website builder and SEO audit tool to help you build landing pages and blog posts that search engines love. We also facilitate a Reserve with Google integration that helps users create excellent Google My Business accounts that draw in local customers.
And that's not all. WellnessLiving's software also comes with an automated marketing suite, booking and payment tools, staff and client communications apps, review features, and more! Find out more by signing up for a free, no-commitment demo today!