Sep 07 2021, 9:00 AM
Blogging 101: How to Write a Great Blog Introduction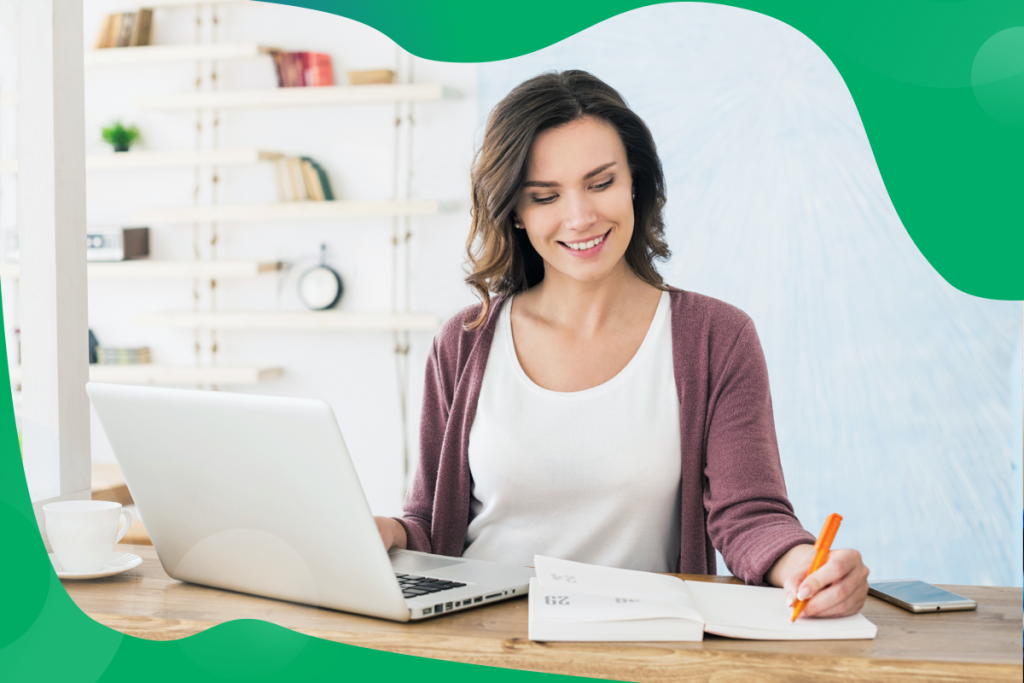 It is a truth universally acknowledged that putting pen to paper (or fingers to keyboard) is the most difficult part of writing a blog. While 92% of content marketers use blog posts to drive leads and sales, 65% find producing engaging content very difficult.
Overcoming writer's block is vital if you want to make the most of content marketing. Companies with well-optimized blog posts boost leads by an average of 67%, meaning smart content marketing is essential if you want your business to remain competitive.
Not a natural wordsmith? Don't despair. You don't have to be the next Shakespeare to create compelling content. If your blog posts are failing to drive high visitor numbers, your introductions may be falling flat. Your tone of voice may be too salesy, or you may be writing overly long or short introductory paragraphs. After all, with over 600 million blogs on the internet, competition for attention is fierce. You need to convince readers that your words are worthy of attention!
The solution? Your blog introduction should deliver on the promises of your blog title, hooking readers in with surprising stats or compelling facts that genuinely affect their lives. If this sounds tricky, it doesn't have to be. We've put together some simple tips to help you write a killer blog introduction that drives traffic and develops the credibility of your brand.
1. Start with an eye-opening fact or stat
Around 43% of people claim to skim blog posts, meaning you need to come up with cunning ways to capture readers' undivided attention. Inserting shocking or intriguing data into your blog post is an effective way to encourage deeper reading. As well as emphasizing authority to your blog, fascinating stats will stick in readers' minds and improve your brand recognition.
If you haven't the time or resources to conduct your own surveys, it's perfectly acceptable to cite statistics from elsewhere on the internet. In fact, by backlinking stats to other trustworthy sites, you could improve your search engine optimization (SEO) score and boost organic traffic to your website. It's a win-win!
Of course, you shouldn't simply pluck out the first vaguely relevant statistic you can find. Your statistics need to spark genuine intrigue, and you must add your own spin on the figures to ensure the blog provides value to the reader. Take the beginning of this very blog as an example. We've peppered a few genuinely startling facts into our paragraphs while explaining how they impact your position as a marketer in the real world.
Before publishing your blog, make sure you have thoroughly explained the implications of all the stats you include. A randomly chosen stat will fail to serve the reader and will appear awkward and out of sync with the rest of your article.
2. Highlight and empathize with your readers' pain points
A pain point is a problem that your audience is likely to encounter regularly. If you're writing a blog for gym-goers, common pain points could include difficulty finding time to go to the gym, struggles with injuries, or problems surrounding motivation. By acknowledging and empathizing with one or more of these pain points, you can ensure your blog post is relevant and relatable to your audience, therefore driving traffic and engagement. Here's an example:
Have you hit a wall with your training program? Struggling to get on the treadmill due to a hectic schedule? Don't fret – we've all been there! Finding the motivation to exercise can feel like an uphill battle, particularly if you're busy with work and family commitments. Fortunately, it is possible to squeeze in some all-important exercise by adopting a few simple life hacks. 
As you can see, the conversational tone is a great way to build a rapport with readers and gain their trust, although the voice you adopt should depend on your audience. If you're pitching to young Gen Z-ers, you can afford to use pop culture references and a chatty tone to get readers on your side. If you're writing for an older audience, however, you may need to use more formal language.
3. Let readers know what to expect
With 36% of readers preferring list-based headlines and 17% preferring headlines that start with "how to", it's clear that informative blog titles are a must. However, your headline should also be short and snappy, so it's up to your introductory paragraphs to let readers know what to expect from the blog post.
In laying out what to expect, you allow readers to make up their minds about whether your content is worth their time. This clarity can boost reader confidence in the authority of your blog posts and push up engagement. Wondering how to pull it off? Here's how we'd continue the example above:
To help you rediscover your inner gym-goer, we've put together a list of six simple life hacks to boost motivation and improve your chances of sticking to a new regime.
Readers know exactly what they're getting, including the precise number of lessons they can expect to learn. The promise of undiscovered or secret knowledge also adds a sense of intrigue and excitement to the introduction, encouraging engagement and potentially reducing bounce rates.
4. Run down the benefits
While you may think the benefits of your blog speak for themselves, they may not always be obvious to the reader. It's helpful to include a few sentences about why your content is valuable and how it will positively impact your readers' lives. Let's say, for example, you're writing a blog about the benefits of exercise for gym subscribers. Your blog introduction may include a few sentences like this:
We know there is plenty of contradictory and confusing information on the internet about what exercise can and can't do. If you're tired of wading through outdated commentary and analyses, we're here to save the day. By the end of this post, you'll know almost everything there is about how exercise can change your life. 
5. Pose a question to your reader
Research has shown that asking hypothetical questions can affect how a person makes decisions and prompt biased responses. In this way, posing questions to your reader could compel them to keep reading. Take this example:
You have two options: working out with a friend or going solo. Which do you pick? If you've chosen the former, you're not alone. Many people prefer exercising with a companion and find that it boosts their performance. 
Readers who get the answer "right" will feel validated and want to read more about how their preferences could benefit their performance. Meanwhile, those who choose the solo option will want to learn more about why they're out of step with the majority and how changing their habits could improve their gym sessions.
6. Avoid these common mistakes
Lots of blog writers fall into common traps that hamper their engagement rates, including:
Overly salesy language: Readers want to be addressed as people, not sources of profit. Leave sales-driven language to advertisements and add a simple call-to-action at the end of your blog.
Giving too much away: While you need to let your readers know what to expect, giving everything away in the introduction will result in the rest of your blog going unread.
Adding empty statements: Don't try to boost your word count with fluff—it will only bore your readers and increase bounce rates. Make sure every word is absolutely necessary.
Final quick tips
Wondering how to perfect your blog introduction? Here are a few final quick tips if it's not quite there yet:
Be personal: Addressing your audience personally helps build trust in your brand and makes the writing process easier!
Use quotes: Quotes can help to lend authority to your thesis and spark new ideas for the main body of your content.
Tease readers and don't be afraid to be controversial: A little light-hearted controversy is a foolproof way to hook readers.
Start your journey as a master blog writer
So, now you know how to construct a killer blog introduction, it's time to start writing some game-changing blogs. Once you get into the swing of it, you'll find yourself reeling off compelling blog posts at lightning speed!
Of course, you don't have to let your blog introduction do all the heavy lifting. With WellnessLiving's automated marketing suite, you can improve the impact of content marketing by setting up both email and text campaigns encouraging recipients to read your blog posts. What's more, our Presence™ website builder helps you construct a website with built-in blogging, with our technical team on hand to help whenever you need it.
Want to learn more about how WellnessLiving can help grow your business? Book a free, no-commitment demo today!