Feb 13 2020, 9:00 AM
Your Guide To Building A Website For Your Wellness Business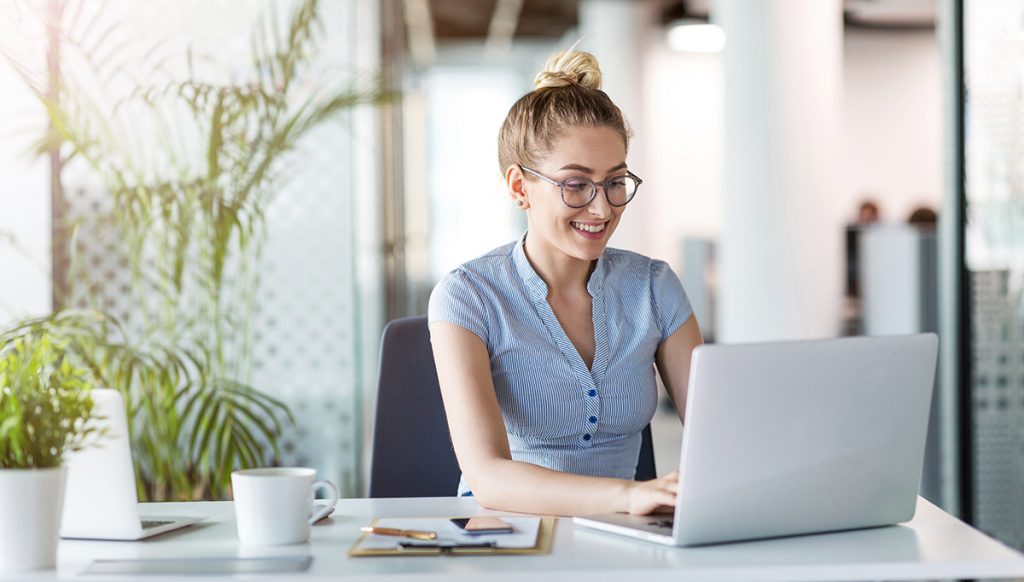 If you're looking for a website that'll stand out, attract potential clients, and boost your profits, you've come to the right place. We'll help you create a wellness platform that sets you apart, with our expert guide!
Why is your website so important? First and foremost, it's an opportunity for potential clients to discover your business, see what you're all about, and give you a try. In short, your website could be the most effective sales tool in your box!
The secret is to build it, monitor it, measure it, and adjust to optimize its performance. Not well-versed in the world of websites? No problem, here's where we come in! Whether you're creating something brand new or it's time for a website makeover, we've put together this list of the steps to build a winning website that stands out:
1. Establish Your Goals
Remember, if you fail to plan, you plan to fail! So, start by setting out the goals you hope to accomplish with your website. Think about things like the number of visits, conversions, comments, or any other metric that works for you to get closer to your goals. Never done this before? Not to worry! Do a little research, start with a number, and see how it goes.
This benchmark is just your starting point – and we all have to start somewhere! By setting reasonable goals at the beginning, you'll be able to measure success and stick to the path you've set out for yourself.
2. Know Your Target Audience
Before you can get started on creating content and laying out your pages, you need to know who your target client is. Think about age, interests, habits – and more – to put together a detailed client profile. The more you define your perfect audience, the better chance you have of creating specific content with maximum appeal.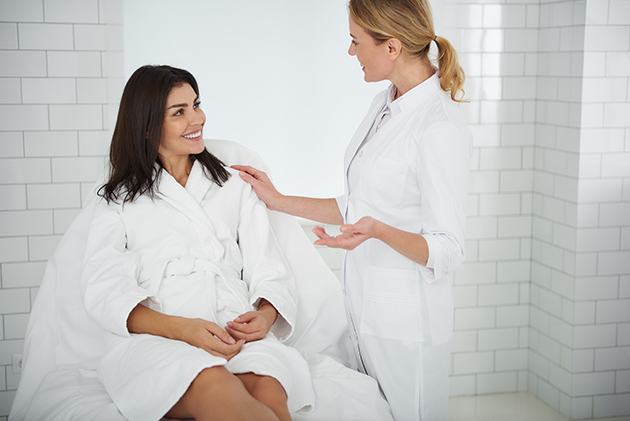 Now that you know who your audience is, get ready to wow them with some targeted content! Could they benefit from an online fitness talk? Would they be interested in a behind the scenes look at your business or your team? Do you have wellness tips you could share?
Remember, keep content varied, engaging and appealing. You want to interest your existing community, as well as potential new clients, so think about what would be visually – as well as intellectually – appealing. Then, start creating!
3. Share Testimonials
Looking to gain credibility in a hurry? Then testimonials, reviews, and referrals are your secret weapon! It's an attention-grabber when you can claim 'we're the best, but don't just take our word for it…' This type of third-party endorsement can really boost your credibility and set you apart from your competition.
Think about how this works in your own life: how often do you take testimonials into account when you're considering a business? Are you more likely to visit a business whose website boasts glowing reviews from clients? Of course you are!
Now, most of us don't just have a stack of testimonials at the ready, so it's time to solicit them from your most loyal clients. Send them a time-saving link, include a promo, up their loyalty points – do whatever it takes to encourage them to give a glowing review to share on your website. The more varied they are, the better your business is represented.
The testimonials on your website will help you establish legitimacy and are sure to impress a whole new crowd of clients!
4. Boost Your Credibility With a Blog
Looking for even more street cred? Become an authority and build your notoriety as a wellness expert with content that educates your readers. Start a blog to teach your audience, and you'll gain their respect and loyalty in the process!
How do you produce killer blog content? Here's a pro tip: consistency is vital. A website offering inconsistent content can make your business look small or even like you're struggling. Presentation matters, so make a plan and stick to it to get your readers used to seeing regular content.
Once your content is consistent, they'll start to look to you for advice, and your website becomes a wellness platform that adds value. Adding value is how you boost your business! Think about it this way, with compelling content and a reputation as an expert, you just might get that edge over the competition that you've been looking for!
Blog like a pro by building up a surplus of scheduled content so you can stay on track, better your online presence, and grow a loyal community following for your blog.
5. Make it SEO-friendly
Are you familiar with Search Engine Optimization (SEO)? It's a business' best friend! Up your online game and get attention for your wellness platform by concentrating on optimized content. What does SEO refer to? Making your website SEO-friendly means that you focus on practices that help your website get noticed in Internet searches.
Seem complicated? It's not! You don't need to stay on top of a million algorithms to see results. Here are some simple tips to optimize your content and get noticed on the worldwide web:
Make sure your site loads quickly – that's one of the elements that Google uses to determine search ranking. To start, get rid of any large-sized images and any plug-ins you don't need that might be slowing your site down.
Link to your social media accounts, other people's content, and sources you trust. The more times your name comes up online, the more attention you'll attract, and the better you'll perform in the search results.
Use keywords on your images so they can help too! Include relevant names and tags on the images on your website to attract even more attention online for related search results.
Use these simple tricks to get your content noticed and make your website appear at the top of the list in Google searches.
6. Use Google
In today's tech-savvy world, there are all kinds of tools you can use to analyze your website's performance and tweak it until you're getting your desired results. Google offers you multiple opportunities to check on your successes, adjust your strategy and really get noticed online.
From Google Analytics to Google-partner advantages, get your wellness platform to that next level by using Google to get ahead.
Google Analytics
Most websites are equipped with the tools you need to be able to gauge the successes and failures on your website. Think about the information you could use to maximize your website's performance!
How many clicks are you getting? Where are they coming from? Which pages are people visiting most? How long are they staying?
These stats – and more – are measured by Google Analytics, so you can easily take a look where your website's not working for you. The great thing about this tool is that you can track performance over a period of time to compare and see whether the adjustments you're making are, in fact, getting you closer to your goals. The best news? This tool is free, so you can track and analyze your website data without spending an extra dime!
WellnessLiving's Google-partnered Advantage
At WellnessLiving, your wellness software is our top priority, and we offer tools that will get you to the first page of Google search results with a few simple steps. Our Reserve with Google feature is a Google-partnered advantage, allowing potential clients to navigate from the search results page directly to your business page with a direct booking button on a Google My Business listing.
How can this help raise awareness? Well, the faster they find your business on the web, the easier access they have to your content and conversion is just a step away. Even better, this feature gets you maximum results with location searches, too, so you'll even be at the top of that list!
At the end of the day, using Google to track your stats, combined with our tools to get to the top of search results, will have your website performing at its peak in no time!
7. See it as an Extension of Your Brand
Think of your website as your initial opportunity to impress potential clients. It's often the first thing they see! How can you make it an outstanding experience? Leave a lasting impact? Convey what's important about your business in a matter of seconds?
The wellness world is a crowded space, so using your website to get attention and make a name for yourself is what all the pros are doing! Recent research shows that 55% of people spend 15 seconds on a page before clicking away. So, if you haven't piqued their interest in that time, you've lost your chance!
Stepping up your website by recognizing that it's an extension of your business is the key. Keep your message focused, your voice consistent and your website will work to build your brand – and your business.
Work the Web
Now that you're whizz on the web, it's time to get started! Build your winning website by setting your goals, targeting your audience, building up your credibility, prioritizing SEO, focusing on Google and building your brand.
Use these tips and tricks for a website that will help you stand out from the crowd, boost your business and get your wellness software to the next level. Are you ready for a wellness software that does it all? At WellnessLiving, we've got the all-in-one wellness software that can help move your business forward, with Reserve with Google integration, custom reviews, and more! Book a free, no-commitment demo today!