Oct 30 2019, 2:46 PM
The 2019 Club Industry Show Recap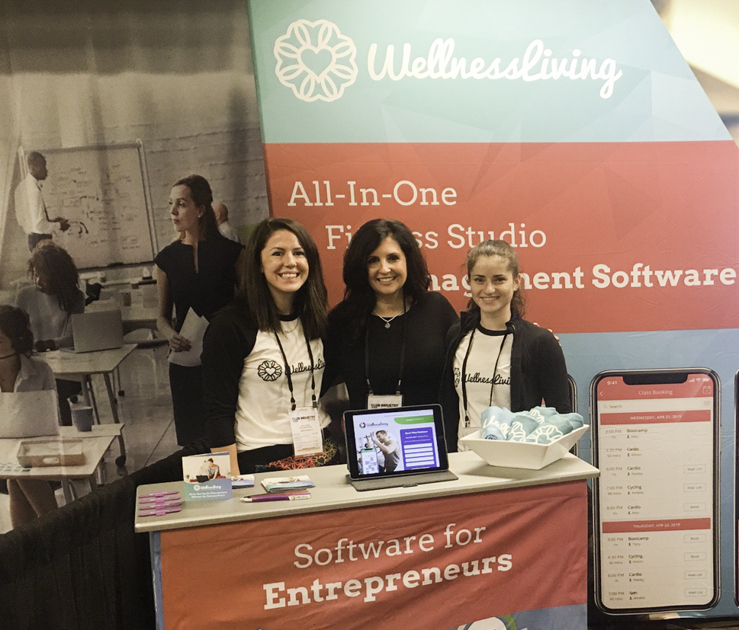 With an emphasis on education, the 2019 Club Industry Show was a vibrant space for business owners to connect and exchange ideas. Our team here at WellnessLiving is honored to have been a part of such a dynamic event where we got the chance to meet other experts and learn more about the needs of today's wellness entrepreneurs.
About the Club Industry Show
Every year, Club Industry organizes a show that gives fitness and wellness professionals a chance to network and learn new skills to scale their business. Held in the Hilton Hotel in Chicago, Illinois, on October 9th-11th—this year was no exception!
The Club Industry Show is designed for those who want to take their business to the next level. By hosting informative sessions with industry experts and providing strategies to make businesses stand out, this is an event that many look forward to all year round—and our team is no exception.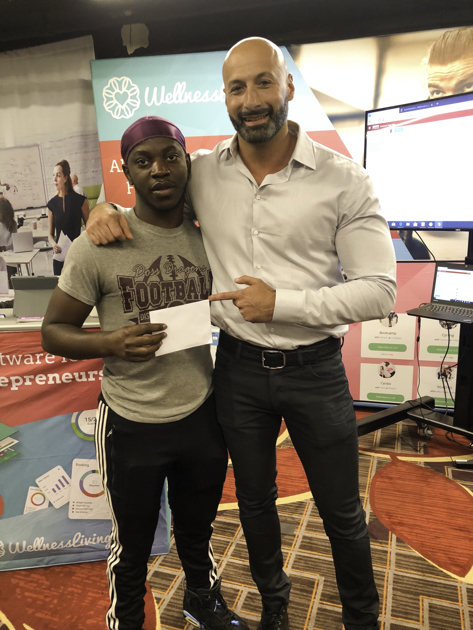 Attending from the WellnessLiving family are Len Fridman (CEO), Erica Kumar (Marketing & Events Coordinator), Avital Shinder (Senior Onboarding Specialist), and Laura Younder (Senior Product Specialist). We are always looking for opportunities to help business owners achieve their goals by providing insights into our system and showing how our software can help business owners streamline their operations.
As the proud Mobile Sponsor for the Club Industry Show, we were honored to educate the public about our all-in-one fitness studio software and provide entrepreneurs with a deeper understanding of the features we offer through live onsite demos and presentations.
What Happened at the Event?
The Club Industry Show was three days of pure momentum. We got the chance to engage with other experts, stay on top of trends, and offer a software solution to entrepreneurs in the fitness and wellness industry. It was also a great opportunity for us to reconnect with our partners at the Association of Fitness Studios (AFS) and the Women in Fitness Association (WIFA).
One of the first memorable moments at the show was Len's presentation on client retention. Did you know that without intervention, 63% of new members will stop visiting your gym within six months? This means you need to have a dedicated plan to keep your clients motivated.
Erica and Avital also gave a talk about how to attract and engage your clients. They delved into the importance of a rewards program, setting up automated marketing, having a customized client app, and how to turn your first-time clients into life-long customers. With a space dedicated to educational information sessions on the exhibit floor, our team was ecstatic to share knowledge and engage with all the inspirational entrepreneurs attending the event.
What's a fitness event without something physical? To add more to the energy at the show, we challenged attendees to some push up challenges (yes original, we know). Participants were encouraged to come and challenge Len and Avital to see who could do the most push-ups in one minute. The winner did 96 push-ups in 60 seconds! Who says you can't squeeze in a mini workout during an event?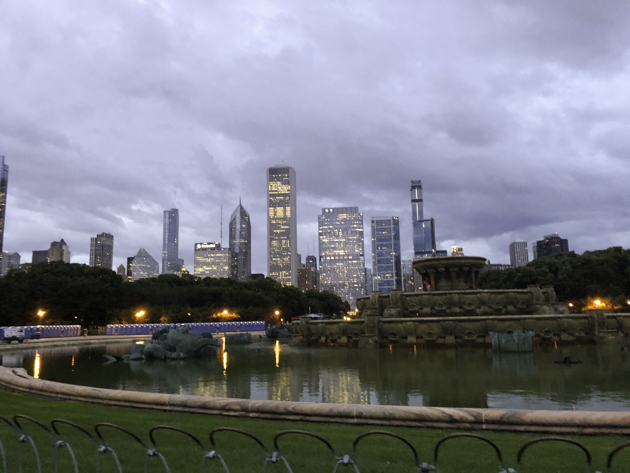 Another incredible highlight took place on the final morning, where WellnessLiving participated in the WIFA 5K walk with our partners. This was an incredible way for us to see the amazing city of Chicago and engage with the powerful women of the Women in Fitness Association. We thrive off these connections and absolutely loved the opportunity to interact with inspiring people who are doing all they can to empower others in the fitness and wellness world.
Choose WellnessLiving
One of the things we've heard our clients say time and time again, is they love that our software is an all-in-one platform. With WellnessLiving's singular system, you can grow your business with a software company that cares.
Here's a quick peek into just some of the features we offer in addition to scheduling (because of course we have that down pat):
Client retention tools
Like we said before, client retention is vital to making your business a success. Here are some of the features we discussed at the Club Industry show with you to make your business as interactive as possible!
One of the first ways to keep your customers interested is through a loyalty program. A rewards program will help incentivize your clients to engage with your studio by offering them points for actions such as booking online, buying merchandise, or referring friends to your facility. Once clients accumulate a certain number of points, you can offer them perks such as discounted classes, free merch, and even a getaway! If clients are being rewarded for their efforts and time, they will value your business so much more and stay with you for longer. In fact, 86% of businesses increase their revenue by incorporating a loyalty program. Another added feature that WellnessLiving users love is our built-in leaderboard! Clients can see where they rank in terms of rewards points, encouraging them to interact more with your business to get to the coveted #1 spot!
Through our various marketing options (which we'll discuss next), we also offer specific client retention campaigns. For instance, emails, SMS messages, and push notifications can be sent automatically to your customers if they haven't been to your establishment in some time. Emails can also be sent automatically if a specific client's membership is going to expire, prompting them to renew if needed. Such campaigns will keep your business in the forefront of your members' minds!
To learn more about how a rewards program can boost your business, click here!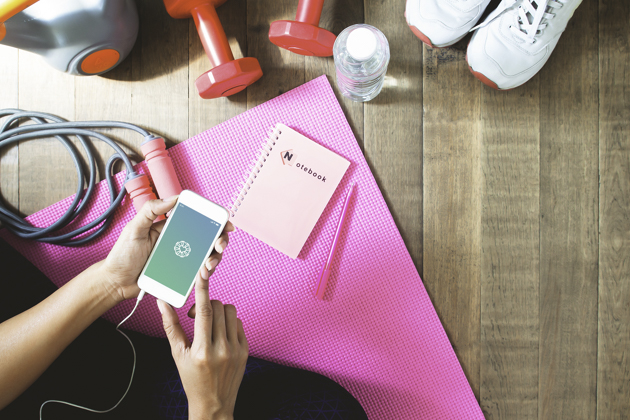 Automated marketing options
WellnessLiving offers seven different automated marketing campaigns to help you meet your business goals. Boosting your brand has never been so effortless!
Using our software, you can create custom email templates to send to your clients depending on your needs. Whether it's to inform them of a deal, promote merchandise, or celebrate a client's birthday, you can now create a campaign to automatically reach out to them. You can also set client win-back emails to be sent automatically when members haven't booked a class at your facility in a while.
No matter what your marketing needs may be, we got your back!
Advanced reporting features
Get to know your business's strengths and weaknesses by looking at your data. Through custom reports for sales, attendance, clients, and much more, you can get all the information you need in order to plan your next move!
WellnessLiving can provide you with key stats regarding your staff, clients, sales, marketing, and attendance! Each report provides insight into your business so you can understand what is working well and what should be modified.
For example, our Email Campaign report shows a complete history of all emails campaigns and open rates. By knowing vital information such as this, you'll be able to shift your marketing strategy to better suit your audience. The Customer Reviews report is another example of important data, as it shows what your clients are saying about your business. This will help you gain insight into what people enjoy most about your business and what their complaints are. With this knowledge, you will be able to cater your services and classes to your clients' needs.
Looking through reports can be quite cumbersome and time-consuming, but with WellnessLiving's QUICKSTATS you'll get all the information you need all in one place!
Ready to Scale Your Business?
To learn more about how WellnessLiving can support you and your business, sign up for a free no-commitment demo today!


Get Access To
Why Your Yoga Studio Needs a Loyalty Rewards Music
I'm already a WellnessLiving Customer
Getting your information.
Please Wait…