Sep 26 2019, 10:49 AM
2020 Forecast: 6 Health and Wellness Center Trends to Incorporate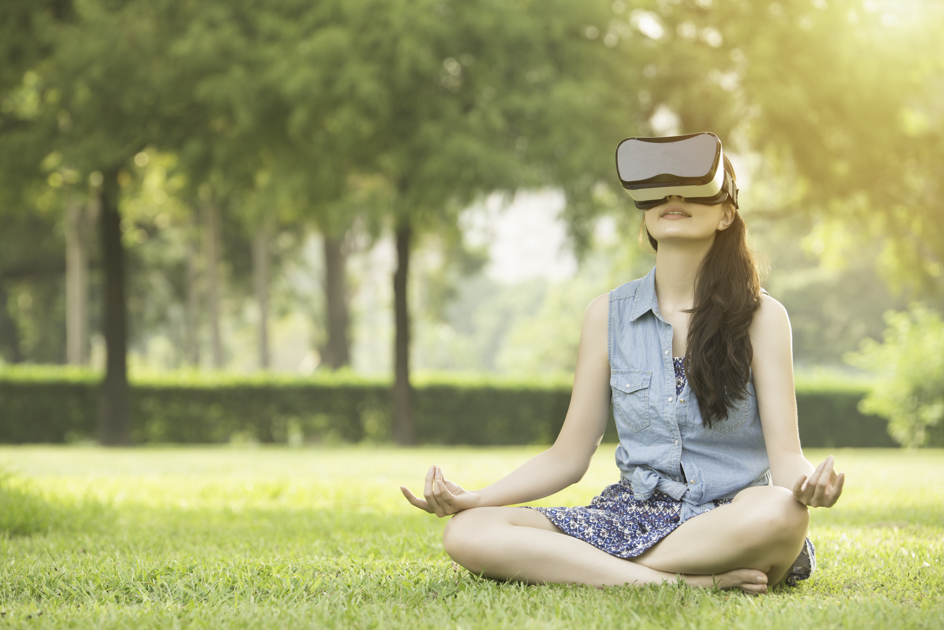 New and innovative wellness center trends are always emerging, and as a wellness center owner you need to stay up to date with the latest in the industry. Have no fear though, with our help, you'll be an expert in no time!
With our fast-paced, modern lives, things can get pretty hectic and stressful. People are always looking to find the newest massage or healing product that'll help them relax and take a break from it all. Not only are people looking to feel better physically, but they're also looking to feel better emotionally and spiritually. More and more people are making this a priority, evident with the modern boom in the wellness industry.
As a business owner, it's important to be aware of popular services and health trends as people are always eager to move on to the next best thing. So to make your facility a popular destination for peace and tranquility, keep a close eye on the trends!
Wellness Center Trends You Need to Know
We've compiled a list of fresh favorites and familiar treatments which we believe will be most popular in 2020. Read on to learn everything you need to know about the latest in health and wellness center trends!
1. CBD massages
One of the first trends that's becoming more prevalent in the industry is CBD infused massages.
CBD is an ingredient found in marijuana, and with the legalization of cannabis in many parts of North America, this component is growing in popularity in the health and wellness industry! Some spas and massage parlors have started to use CBD oils and creams during specific massage treatments as more clients are eager to try it.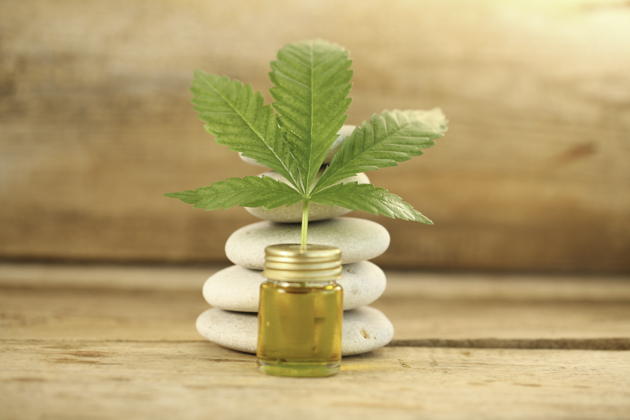 Benefits such as total body relaxation and pain relief are just some of the perks of this treatment. Known to reduce stress, this cannabis component can also help those who suffer from anxiety.
Additionally, there's no need to worry about your clients as CBD is not like its counterpart THC—known to affect the brain. Instead, CBD focuses on the body.
Though some may find this controversial, it's becoming more and more popular. Whether you own a spa or wellness center, this may be a service to consider offering your clients.
2. Virtual guided meditation
Nowadays, people crave memorable experiences that elicit a sense of tranquility. They want all their senses to be heightened, and with virtual guided meditations, you can do just that!
Certain spas such as the Wellness Spa Movil Center are offering this unique multi-sensory experience to the public. Clients are asked a series of questions related to their favorite locations, smells, tastes, and sounds so staff members can create their perfect "happy place". For example, clients can choose whether they prefer to be on a beach or in the middle of the woods, along with their favorite smell. They can even choose between the taste of beer or wine! When clients have narrowed down all elements that'll thoroughly delight their senses, they're given 3D glasses. With the help of these glasses and aromatherapy, clients are taken to this special place which they've designed. Imagine being able to take a mini vacation to a location that brings you peace of mind without having to take time off work or spend a fortune on flights!
This is a truly revolutionary service that can give people a break from their hectic lives and some much-needed relaxation. Give your clients an experience of a lifetime with virtual guided meditations!
3. Energetic healing
In addition to rest and relaxation, people are looking at healing treatments and services to feel more rejuvenated. Known as energetic healing, this is one of those classic wellness center trends that's worth taking a closer look at as it involves a more holistic approach.
Energetic healing encompasses several different types of healing practices, from Reiki and chakra clearing to acupuncture, the list goes on. Though each is different, the essence of each treatment is the same as they are trying to restore balance to the body. The body is made up of seven chakras or centers, each responsible for a different source of energy. Many people believe that these centers can be "blocked", affecting our connections with our bodies and the world. Certain spas are introducing energetic healing sessions, which uses a combination of traditional healing methods and the energy from the Earth to help their clients. There are several benefits to such treatments such as pain relief, better blood circulation, and a greater sense of balance.
Vibrational therapy is another form of energetic healing that uses vibrations from the earth and sounds from specific objects to help restore peace within the body. Some spas have introduced this to full body treatments to relax clients and put them in a meditative state.
Unlike the other wellness center trends mentioned, energetic healing has more of a spiritual component as it's rooted in ancient beliefs. For clients to truly benefit from the treatments and become more mindful of their bodies, make sure to explain the origin of each practice so they can fully understand the reasoning behind the healing method.
4. Cryotherapy
Another familiar trend is exposing the body to different temperatures in order to release toxins and improve blood circulation. These treatments have been heightened in certain spas to give clients a "cooler" experience. We're of course talking about cryotherapy!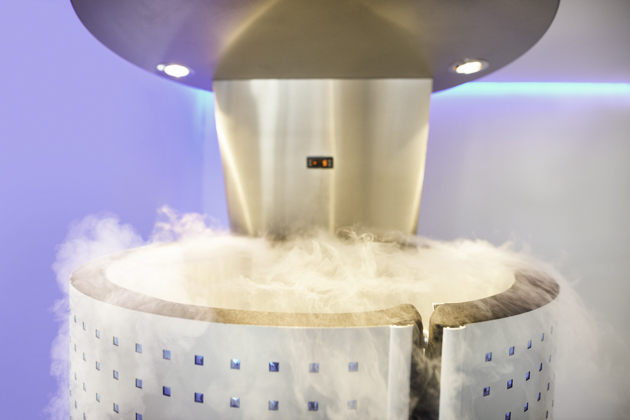 Cryotherapy, also known as cold saunas, exposes the body to extremely cold temperatures. Clients enter a cryochamber with temperatures reaching as cold as -264 Celsius/-443.2 Fahrenheit for three minutes. This was originally meant to relieve pain in patients with arthritis but has recently become the last trend in the wellness industry!
How does it work? The cold air is distributed evenly within the chamber and stimulates the production of new skin cells. This treatment is said to refresh and strengthen the skin, in addition to firming the muscles.
If you're thinking about introducing cryotherapy into your facility, make sure to train your staff to use this machine and be aware of the precautions. Take good care to research this wellness center trend to ensure a positive experience for your clients.
5. Luxury jewels
Give your clients the opportunity to be dripping in jewels with gold and diamond infused facials and skin treatments! Nothing quite compares to this luxurious trend.
If you're a spa owner, you may be familiar with the use of these special metals in creams, masks, wraps and more! More and more facilities are introducing these elements to their treatments as they have been found to enhance the production of collagen and give skin that everlasting glow.
Let clients truly benefit from the effects of these products by carrying out the proper procedure. Exfoliate the skin to allow the body to fully take in all the special elements. Next, add the secret ingredient which is lotion with a gold base, followed by a full body wrap. To give clients an added sense of luxury, culminate the treatment with a soothing massage.
If diamonds are more to your liking, introduce a facial that uses powder from diamonds! This incredible treatment flushes out dirt from pores, leaving the skin soft and rejuvenated.
Wellness center trends like this one will certainly bring out a sense of grandeur and elegance to appeal to your clients' inner royalty!
6. Hay bathing
We've left one of the most interesting wellness center trends for last. Introducing: hay bathing! Though this may seem a bit peculiar, some wellness centers have already started to incorporate this into their services and clients are loving it.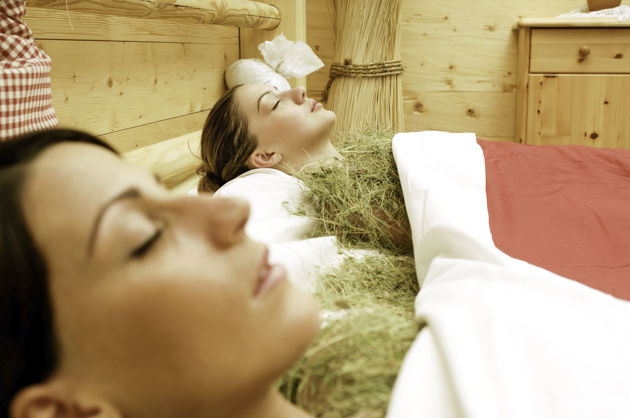 The origin of hay bathing can be traced back to Austria over 200 years ago, with farmers noticing the many benefits of this plant after sleeping in it for a length of time. These include a renewed sense of energy as well as relief from certain aches and pains. Because this is a completely natural product, spa goers are keen on trying it.
All elements used in this treatment come from the earth, such as fermented alpine hay, in addition to herbs like thyme, heather, and arnica. Some treatments even include something known as fatty alpine hay which is composed of 40 variations of grasses and flowers. Clients are wrapped in this healing mixture, which according to tradition: boosts immunity, enhances blood circulation, and relieves the body of pain.
If a lot of your clients are inclined to try a more natural remedy, this trend is one you should definitely consider adding to your services!
All in All…
Keeping up with the latest in your industry is of vital importance! People are tired of the same old services and treatments, so stand out and offer them something different with any of these wellness center trends. Whether you choose to incorporate distinct health trends or wellness industry favorites, your business will become a popular hot spot for all things unique!
WellnessLiving is all about helping businesses like yours elevate themselves to reach their greatest potential! We can help you achieve all your goals and targets in 2020 with the help of our all-in-one wellness center software. From online booking to staff and client apps to a rewards program and more, book your free demo today to find out of WellnessLiving is your best business solution!