Jan 02 2020, 9:00 AM
2020 Martial Arts Industry Trends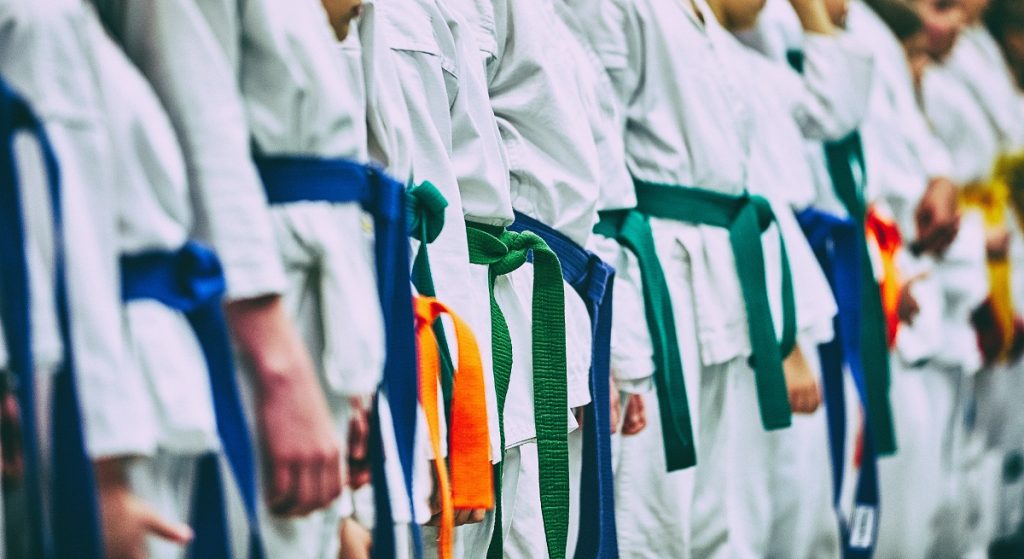 Is your studio up to date on the martial arts industry's hottest trends for 2020? The fitness industry is constantly evolving, with new trends popping up each year. Study up on what's hot for 2020, so you can be the go-to facility in your industry!
Not sure if trends have an impact on your business? They sure do! Trends are the way of the future and a reflection of what the market is looking for. If your business is important to you, then what interests your clientele should interest you too.
Staying aware of martial arts industry trends shows your clients that you're progressive, that you pay attention to what's happening in your industry, and that they can look to your studio as an industry expert. Keep an eye on what's up and coming to decide which trends you want to add to your studio.
Of course, not all trends will work for you, so tailor them to what suits your business best!
The fitness world is a competitive one, so getting an edge over your competition is the way to build you brand – and your business. Stand out from the crowd by offering your students what they're asking for. Meet that demand and watch your classes fill up!
Have we convinced you to pay attention to the 2020 martial arts industry trends to build your business and keep your students happy? Here's a list of the trends topping the charts, to consider adding to your studio's roster.
1. Self-Defense Classes
From school gym classes to women's groups, self-defense classes still top the list of martial arts industry trends! People want to feel safe and these types of classes have a broad appeal, which can work to your studio's advantage. Here's an opportunity for you to make a top trend fit with your studio.
Could you offer a class where the whole family learns some basic self-defense techniques together? Or maybe target a local business, school, or sports team? This is one of those trends that everyone can benefit from, even without any martial arts background.
From beginner to expert, a broader market means even more opportunity for you to grow your studio by adding these classes to your roster.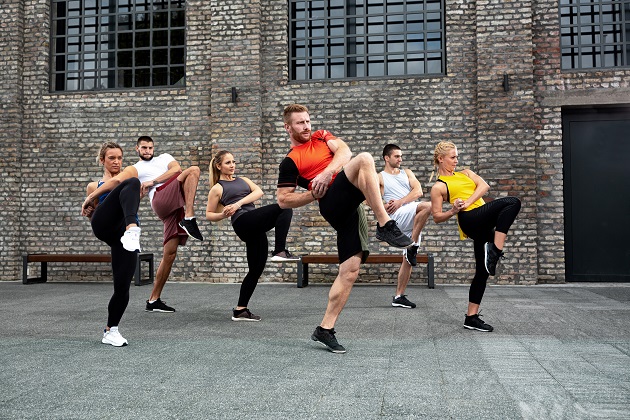 2. Tai Chi
In today's busy world, most of us are looking for ways to slow down and unplug to escape the daily hustle. Here's where Tai Chi comes in! It's often seen as meditation mixed with fitness, so it's gaining speed as a great way to de-stress.
Many people are focusing on mental health along with their physical health ,and Tai Chi brings that balance. Embrace this martial arts industry trend in the spirit with which it's intended: as a way to link mind and body, with emphasis on balance and flexibility.
This is one of the martial arts industry trends that should be an easy sell. Adding it to your list of classes could bring a well-rounded element to your studio, drawing in a different crowd than you're used to. Plus, a more diverse base means higher profits for your studio!
3. Boxing
Boxing is one of the hottest martial arts industry trends for 2020! Focusing on speed, agility, balance, strength, and coordination, it's a class with a lot of appeal. Not only is it a fantastic physical workout but it's also an effective source of stress relief.
Don't want to tackle boxing at its most basic? Skip the equipment and try a non-contact class. Want to appeal to the aerobics crowd? Adopt a circuit-style boxing class to offer something a little different.
Add just the right amount of punch to your studio by incorporating boxing into the mix and embracing this martial arts industry trend.
4. Mixed Martial Arts
The rising popularity of UFC in recent years has catapulted MMA classes to a new level! From Pay-Per-View specials to celebrity professional fighters, mixed martial arts has become a household name. It's now one of the leading martial arts industry trends for next year!
With so many fans of the sport, there's a large opportunity to draw in more students by adding MMA to your class list. This is a chance for you to really capitalize on a captive audience and a growing demand.
To get an idea of the demand, start by polling your students to gauge the amount of interest in this trend. You might even host a trial class so people can test the waters before they commit to an entire session.
This is a trend that will continue to grow with your studio, so start small and watch your classes fill up when you embrace MMA in 2020.
5. Hybrid Classes
These days we want it all, and the martial arts industry trends are proof of that! Multi-tasking has become a necessity in our busy lives, so classes that address multiple needs are a popular choice. Studios all over North America are offering mixed classes that cater to a broad range of students.
Want kickboxing combined with aerobics? Or Pilates mixed with boxing? Or even a martial arts class featuring choreographed dance moves? There's no right way to do this trend: find two styles that work for your studio and make a class that's all your own!
6. Home Workouts
One of the trends that's sweeping the fitness industry across the board, is the interest in home workouts. Not to worry, it's not replacing in-person classes – think of it more as a convenient supplement to your regular schedule.
The truth is, we're all so busy that sometimes we need a little flexibility to help us reach our fitness goals. What a great way to address your clients' needs while staying on-trend!
How can you apply this trend for your studio? Try live streaming a few classes to give people a look at what your studio is all about. Or, you could post a weekly video highlighting a new move on YouTube. This is a value-add that could help your existing students, while getting the attention of potential newcomers.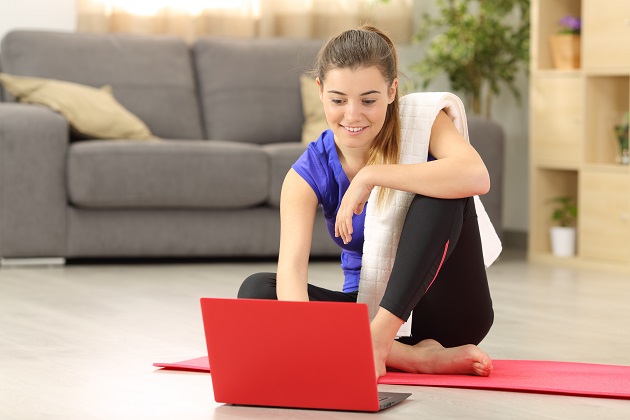 While our lives stay so busy, this is a trend that's sticking around! Ease into adopting an at-home component to stay current, offer a perk to your students, and stand out from your competition.
7. Stay Updated
The martial arts industry is ever-evolving, from the classes themselves to updated equipment and improved tools for success. Again, research is key. Find out about the latest and greatest and decide whether they could up your martial arts game. Here are a few ways you might want to upgrade to stay ahead of the curve in 2020:
Updated equipment
New and exciting equipment has emerged in the martial arts industry! Have you updated your equipment lately? Impress your students by incorporating some of the newest innovations into your practice!
Are there new tools out there that you think could make your classes more interesting and fun? Or that might help improve your clients' experience? Or that would separate you from the rest of your industry?
Stay ahead of your competition on this one and impress your clients with your cutting edge approach. Making a name for yourself as the studio that's on trend will have new students flocking to check out what equipment you'll be adding next.
Tech tools
The tech trend has been sweeping the fitness world for several years and that includes the martial arts industry! Most of us are constantly connected to technology, so it's only natural that we want to incorporate tech into our practice.
How can you incorporate this trend into your studio?
New technology is popping up every day! From smart watches to sensory boxing platforms, tech runs the full spectrum for martial arts.
Want to fully embrace this trend? Try technology-enhanced gloves! They focus on calculating speed and accuracy to improve performance ad measure success. Smart technology has also reached expert status with the emergence of data capturing body armor. Measuring impact has never been easier!
You don't have to go all in – take this trend and see how it fits with your studio. Here's a great way to make the most of martial arts industry trends to make a name for your studio and impress your students!
Martial arts software
The best tools aren't just for students! Be on trend by making your business the best it can be with the best in up-to-date software. That's where WellnessLiving comes in!
How can martial arts software help you grow your business? Our all-in-one management software will help to increase efficiency, make life easier for your team, and allow you to see clearly where your business is headed.
From automated marketing to scheduling, payroll and more, this 2020 trend is one you need to succeed. Get the best martial arts software to better manage your business and knock out the competition!
It's Time to Start Trending
Stand out from your competition and grow your business by being ahead of the curve! Embrace the hottest trends with new classes, current equipment, and the best for your business, like WellnessLiving's business management software to make 2020 the year your studio gets to the next level! Book your free, no-commitment demo now.