Jul 24 2020, 9:30 AM
5 Benefits of BOOK-A-SPOT™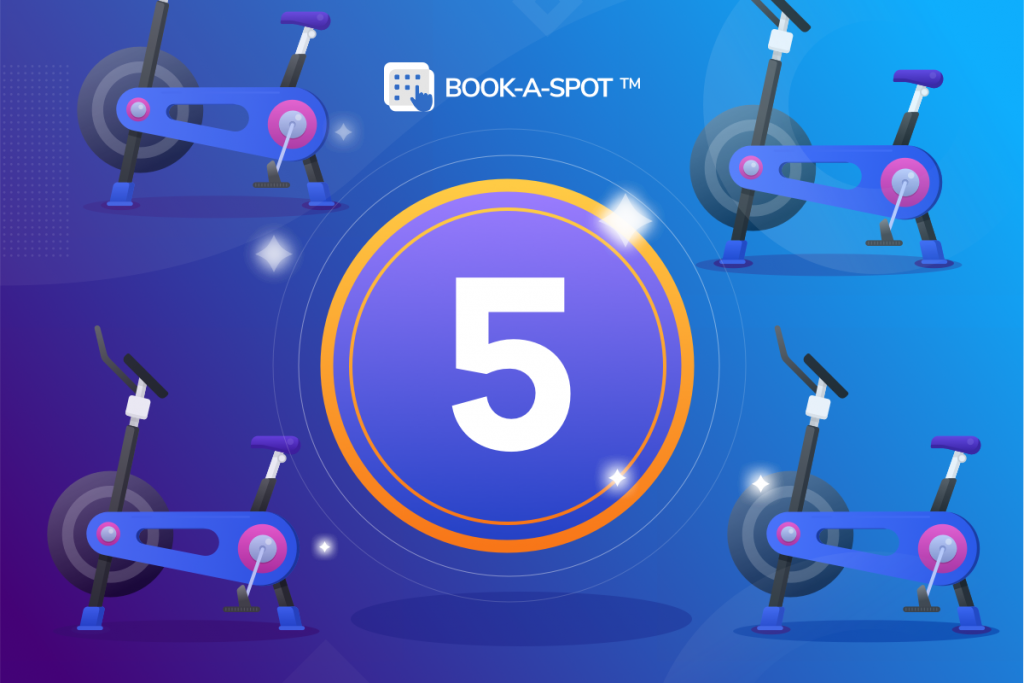 Are you struggling with a roadblock in your business? The problem-solvers at WellnessLiving, can help! Once we define a need for our customers, our team comes together to deliver the solution you need to run your business better.
For instance, the owner of SWEAT Fitness Center, Rodger Williams, told our CEO Len Fridman, "I have these boots (Kangoo Jumps) I loan out to clients at different sizes. My problem was, to accommodate different size requirements, I had to book the same classes five times (small, medium, large, extra-large, bring your own). We knew there had to be a better way!"
Another studio owner, April Crake from Hi-Ignition Fit Lab also came to us with a similar request—she wanted a way to rent out kettlebells to her community.
What did our CEO and the rest of our WellnessLiving Team do in response to these requests? Here is what Len says about it:
"When SWEAT Fitness Center and Hi-Ignition Fit Lab came to us with a need to offer equipment to their clients as part of their business, we jumped in to help! We listened to their needs and brought our team together to create a real solution: BOOK-A-SPOT™ was born."
What is BOOK-A-SPOT™?
This feature is part of our all-in-one business management software, and it enables studio owners to let client's book equipment, rooms, resources and assets at the studio—all done easily and remotely. With the COVID-19 restrictions and the rise of online fitness, this is especially convenient. It gives clients a way to stay apart while visiting and they have access to your resources when they use your online platforms.
How does BOOK-A-SPOT™ benefit your business?
BOOK-A-SPOT™ addresses many of the issues the fitness industry faces. Have you overbooked classes? Run out of rental equipment? Had trouble managing capacity, now that it's extra important for your business? This feature offers solutions to those problems—and so many more! Here are the top 5 ways that BOOK-A-SPOT™ can help you manage your business better:
1. Lets you coordinate your space
Not only can clients book a room, but visitors can even reserve their favorite spot or equipment, so they don't have to give up what they're used to.
This customizable approach means you're adding value to their experience! When they get to choose the bike they'll use or their spot in the yoga room, they've got the ability to keep their distance from others in class, too. Here are some of the ways that our customers have found this feature to be an advantage for their clients:
In a salon, clients can choose their own chairs.
In a fitness studio or gym, clients can reserve their treadmill, spin bike or other equipment, including towels or lockers.
In yoga studios, it's all about mat placement and booking blocks and straps.
Spa clients can book their favorite bed or treatment room.
It's a great way for students to reserve specific rooms with a barre for ballet.
Music schools can rent out music equipment, music books, and stands for students' favorite instruments.
Punching bags, boxing gloves, lockers, and more are available for martial arts students.
By allowing clients to gain access to their favorite equipment ahead of time, you're upping their experience and getting a better handle on your resources at the same time!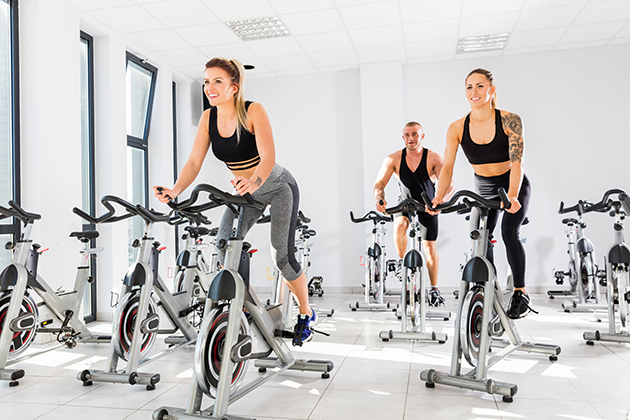 2. You can avoid double booking
Double-booking causes stress on your employees and frustrates clients, but it's easy to do if you're scrambling to keep up. BOOK-A-SPOT™ eliminates this problem altogether!
Do your rooms have multiple uses? Do you need help managing room availability? You choose the best space for your services in advance and easily stay on top of what's available for walk-ins, so double-booking is a thing of the past!
3. Easy booking with the Achieve Client App
Convenience is king, especially as we're re-opening and getting back to business. BOOK-A-SPOT™ lets clients book or rent rooms or equipment through WellnessLiving's Achieve Client App, with access from anywhere, at any time. Clients simply login to their profile and they can book a class, a spot in the room, or their favorite equipment. With just a few clicks, your clients can get the experience they're looking for with our Achieve Client App and BOOK-A-SPOT™ features.
4. Creates loyal clientele
Customer service is how you keep clients for life! When you offer better value and an improved experience, why would they go anywhere else? To really build loyalty, incorporate a rewards program with our BOOK-A-SPOT™ feature for a winning combination!
Have clients earn points when they use this feature to book or rent specific equipment. Clients can then redeem their points for rewards, such as:
Discounts on in-studio or virtual classes or memberships
Discounts on online services or classes
Discounts on rental equipment or merchandise
Free on-demand services, and more!
Once they see how easy it is and how convenient it makes their experience, you build trust. When clients know they can trust you, they'll be coming back!
5. Most Important: Allows you to control class sizes
These days, class size is a real concern. How do you fill your classes as much as you can, while keeping people feeling safe and comfortable while apart from each other? BOOK-A-SPOT™ is the answer. You can simply toggle bookable assets on and off as you set up your services, ease back into your norm, or if you just want to better manage capacity.
And your staff can help, too. Your team can view and manage your assets with the Elevate Staff App on the go, so you're all on the same page and nothing gets missed. Our Elevate Staff App makes using BOOK-A-SPOT™ a breeze!
Manage your assets with ease
These days, you need your business to run like a well-oiled machine, by managing your assets and your capacity like a pro—you become the social distancing master! COVID-19 has changed life as we know it and with more people working from home and needing to stay apart, our BOOK-A-SPOT™ feature adds a revenue stream to your business while making the experience better for your clients. Everyone's happy with the ease and simplicity of BOOK-A-SPOT™!
How else can WellnessLiving help manage your business? Our management solutions are helping businesses worldwide! Learn how we can get your business to the next level. Book a free, no-commitment demo with WellnessLiving today.