Sep 27 2022, 9:00 AM
5 Benefits of a Business Health Check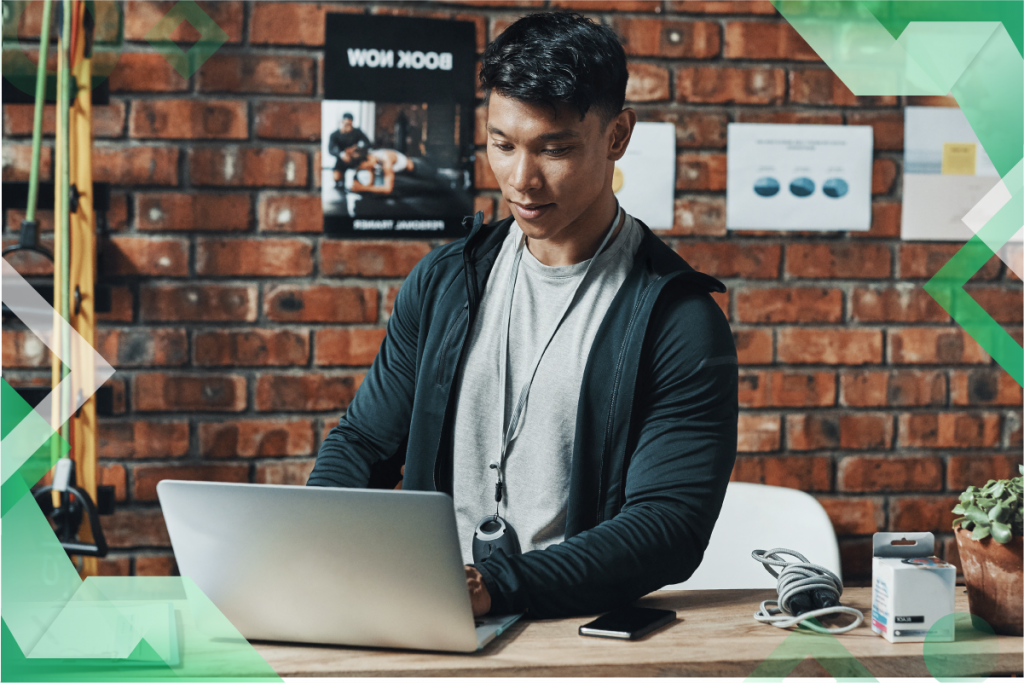 Whether it's running the day-to-day operations or attracting and retaining more clients, a lot of effort goes into growing a fitness studio. Often, we get so busy managing the business, we forget to take a step back to improve it.
Even if everything appears to be going well, we still take our cars to the mechanic and go to the doctor for regular check-ups. But when was the last time your business had a health check-up?
A healthy business is just as important as a healthy car or body. This is where an expert business advisor/coach provides an outside perspective, allowing you to discover your blind spots, inefficiencies, and limitations.
Is your business well equipped to succeed? Let's dive deeper into the benefits of a business health checkup.
1. Receive expert guidance with a personal business advisor by your side
Why is a business health check so important? At times, running a business can be overwhelming. Entrepreneurs often wear many hats and put in long hours in order to succeed. Remember, success isn't achieved alone. If you want to scale your business, you can't do it all yourself or be an expert in everything.
With a business advisor by your side, they'll review your business with a comprehensive evaluation. They'll tell you what's working, what's not working, and what's missing to ensure all aspects of your business are performing their best. Plus, they outline tools and strategies to take your business to the next level and stand out from your competitors.
2. Create clarity on your business goals
According to the latest research, nearly 80% of consumers feel deeply connected to brands that reflect similar values to their own. At the same time, 46% of consumers say they'd pay more for brands they trust. Whether you're starting a new business or have an established company, a business health check is the perfect time to assess if your goals still align with the vision for your business.
Before putting any sort of plan into action, the first step for your business advisor is to evaluate where your business is right now. As they get to know you and your business, they may ask:
Are your goals realistic, measurable, and timely?
Are there roadblocks to overcome?
Does your pricing or business model need to be restructured to align with your target audience?
Are you taking advantage of all the tools your business management software offers?
3. Build motivation to take action to get to the next level
A study from Vistaprint reveals that 33% of small business owners in the U.S. say they aren't as motivated as when they first started. Often, fitness business owners are a different breed. What separates them from other entrepreneurs is their ability to be consistently optimistic and motivated to create a positive impact in their communities, even when things aren't going as planned.
But sometimes, you wish you could transform even more lives. It can also feel daunting to put in so much effort and not make enough profit at the end of day. Whether it's suggesting a new tool or software, business advisors provide that extra push to take your revenue and business to the next level.
4. Develop strategies to attract, convert, and retain more clients to your business
Fueling business growth is like running a car engine. Businesses often view growth and the client journey in a linear motion, often referred to as a funnel. However, funnels tend to lose momentum and fail to consider how existing clients can help grow your business.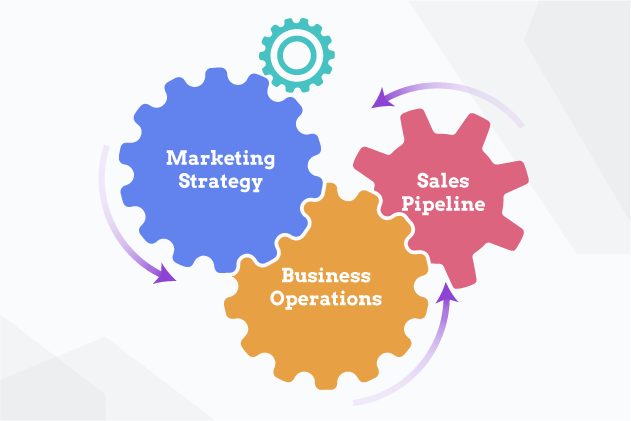 With a business health check, you'll be able to leverage the right tools to put your growth engine on autopilot, allowing you to attract, convert, and retain more long-term clients. Your business advisor will recommend a strategy to solve any roadblock you may have faced.
Online presence
Attracting traffic (prospects) and building a lead list is the biggest challenge business owners face year after year. The best way to acquire more leads and convert more clients is to strengthen your online presence, allowing you to:
Appear on the top of local search results with Google integrations and client review tools.
Generate more top funnel leads with lead capture forms.
Implement the best SEO (search engine optimization) and UX (user experience) design practices and optimize your website for mobile devices.
Built-in marketing campaigns
Whether you're converting leads into clients or winning back lost customers, it's important that you never miss an opportunity to connect at each stage of the client journey. According to Marketo, 76% of companies that automate their marketing had a return on investment within the first year. Other research shows that 77% of business owners had an increase in conversions with automated marketing.
If you've started to automate your marketing, that's great! Your business advisor will continue to simplify those processes, ensuring that you never miss an opportunity to connect at each stage of the client journey. While setting triggers for automated emails, SMS messages, or push notifications, here are the top campaigns that can help you maintain a strong and consistent communication strategy.
Lead nurturing: Welcome new clients, invite them to connect on social media, and incentivize them to try your products and services.
Reminders and notifications: Remind clients of their upcoming appointments or classes to reduce no-shows and keep clients informed of any schedule changes.
Win-back campaigns: Nudge clients to renew their memberships or re-engage with a special offer when they haven't booked with you for several weeks, months, or years.
Loyalty rewards program
You've worked hard to attract and convert your client base. How are you keeping them loyal month after month? Retention is the key to sustainable growth, with just a 5% increase in client retention giving you the potential to boost profits by up to 95%.
According to the latest data, 22% of consumers say a rewards program inspires their loyalty to a brand. In addition, companies with strong loyalty programs generate revenues 2.5 times faster than their competitors. Your business advisor will make sure your loyalty rewards program is set up, making it easy for clients to earn points and redeem them for prizes at your business.
5. Ensure you're making the most of your software and tools
Leveraging digital technology with software is essential to managing a successful business, allowing you to save time, reduce errors, and increase profits, all within one simple system.
Does your business need a health check? At WellnessLiving, our team of Certified Business Advisors will sit down with you and review whether you're leveraging all the features and tools that our software offers, including:
Plus, you'll also learn how to attract more prospects, convert more leads, and retain more clients. Depending on your goals, your WellnessLiving Business Advisor will recommend powerful upgrades that could grow your revenue by 25% or more over the next year! Don't miss out on this opportunity to maximize your success. Book your Business Health Check today!