5 Questions Fitness Members Ask and How to Answer Them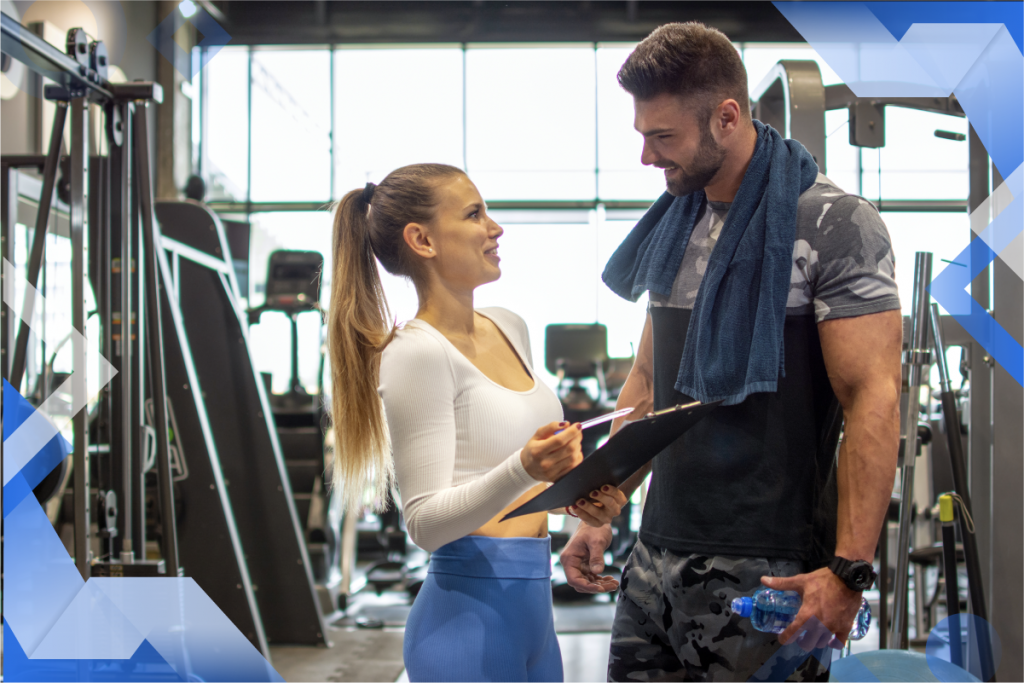 Converting leads into clients is among the top challenges business owners face year after year. Once a client commits to your business, it's your job to build their experience to keep them loyal. There's a reason why 86% of consumers are willing to pay more for a great experience.
That said, your leads and clients will always have questions. Clients want to know as much about your business as they can before signing up. There is a set of questions fitness members ask. Sometimes, there's a deeper meaning behind their questions. For instance, your lead wants a better price and if your response is too high, they'll continue to shop around. And what if your client wants a refund or even worse—cancel their membership altogether?
It's important to plan ahead to answer in a way that will lead them to either commit or reaffirm their loyalty to your business. Let's explore five common questions fitness members ask and how to answer for anyone working in the fitness industry.
1. What is the price?
One of the questions fitness members ask, is: what is the price? As one of the most common questions for a gym owner, it's easy to assume that most clients are price sensitive. However, research shows that the overwhelming majority of global consumers are actually value-conscious rather than price-conscious.
For example, 80% of US consumers identify themselves as value-conscious, while no more than 10% intentionally choose the lowest-price options. The same trend is seen around the world.
With this in mind, you can bypass an instant answer and start a conversation. The goal of the conversation is to highlight the value that your fitness studio offers, encouraging clients that the amenities and service are worth the cost.
First, acknowledge that you'll be happy to answer their question on price. Then, make an effort to better understand their expectations by asking them the right follow-up questions and gathering more information. Consider these response questions as a starting point.
How frequently do you plan to use your gym membership? The value of the price may be dependent on how often the client uses your services. So, gather more information before making a recommendation.
What is your price range? Ask them how much they are willing to spend. Knowing their budget will help you determine what package is right for them.
Are you interested in package deals? Suggest your flexible options for in-person, virtual fitness, on-demand video, and hybrid memberships. Describe the benefits of each offering before finally telling them the price.
2. Can I get a better deal?
People that ask this question are usually interested in your services but are looking for a lower price. The easiest way to respond is to admit that you always offer your best price up front. By answering in this way, you show how you've absorbed the question while holding firm in your pricing. It also builds trust from the get-go, encouraging a prospective client to sign on the dotted line.
Don't be afraid to agree
Perhaps the client responds by saying that the price is very expensive. In this instance, you can acknowledge their opinion and use it as an opening to explore your fitness program as the right investment for them. Pinpoint the unique selling points of your studio such as accountable fitness instructors, quality gym equipment, and top-class amenities.
Challenge them on the investment
Acknowledging that your prospect is sensitive to the price provides the perfect opportunity to remind them that they're making an investment in their health and fitness and that they deserve the best. When taking this approach, keep the following tips in mind.
Underlying motivation for achieving their health and fitness goals. Tell them that their goals should be specific and measurable, such as losing 20 pounds before summer. After you learn their motivation, explain how you can help.
Past experience with nutrition and fitness programs or classes. This will help uncover their lifestyle habits and level of consistency. You can then describe how your program is different from others out there.
Strategy. Maybe they have a fitness strategy in mind. Learning what they would do can help you fill in the gaps and identify how you can support their plan (or help them create a better one).
3. Can I get more information?
When it comes to questions fitness members ask often your prospects will want more information. Translation: They want to know details about your classes and the price. This question is another opportunity to open up the conversation by providing more context into the value that you offer. Don't forget to touch on how your services differ from your competitors.
At the end of the conversation, send them to your website where you can boost your credibility with social proof. On your website, prospects not only get more information about what you offer, including pricing, but they can also gain trust by reading testimonials and reviews about your business. According to Qualtrics, 93% of consumers say that online reviews influence their buying decisions. In addition, 63% of consumers are more likely to purchase from a business with a five-star rating and positive reviews.
This is also something to keep in mind. With WellnessLiving's customer review feature, you can easily highlight your positive reviews on your website.
4. Can I get a refund?
Sometimes questions fitness members ask will lead to your clients requesting a refund. In this case, when the client requests a refund, they may have not read the fine print when they signed your contract stating no refunds. In most instances of a refund, there's been mismanaged or unmet expectations along the way. So, always meet those expectations.
Consider offering a 30-day guarantee at the beginning of membership during which time you ask for something in return, such as a commitment of three workouts per week in the first 30 days. During this time, you can showcase your business while the client builds a routine, which makes it difficult for them to ask for a refund at the end of the 30 days.
Explain to the client that if they want to reach their fitness goals, then they need to commit to six to eight weeks, training at least three to four times a week.
Remember to track their progress as they go along. In WellnessLiving's client profiles, you can update their goals, progress, and attendance records. When they request a refund, you can view their classes attended and if they didn't reach the recommended number of classes, simply remind them what they need to do to reach their goal. This strategy helps keep your client accountable.
5. Can I cancel my membership?
Nearly half of all new gym and fitness studio members quit after three months. A cancellation request is never a pleasant question to answer, but you can absorb this question in a constructive way.
Provide a survey for cancellations to better understand their reasons for leaving while identifying room for improvement. If the issue was the price, but they enjoyed their experience, then you could also request they leave a review about your business.
The survey can also help with future email and promotional marketing efforts, helping you to win them back.
At the same time, what if you could identify an at-risk client before they opt to cancel their membership? Just a 5% increase in client retention can spike your profits by 25% to 95%. WellnessLiving's Isaac AI Churn Risk Report identifies at-risk clients within the next month with an 87% accuracy rate. Based on this report, you can set up an automated email or SMS campaign to boost your retention rates.
Respond to tough questions fitness members ask to convert and retain more clients
Clients are always going to have questions, and it's up to you to use these questions to your advantage. Use these questions to start a dialogue, better understand your client's needs, and improve your offerings.
Acknowledge that you understand their questions, make an effort to uncover the deeper meaning, and give them an answer that proves your health club's value. Taking this approach is an effective way to convert and retain fitness clients.
At WellnessLiving, we can further help with acquisition and retention with our all-in-one business management software. With reputation management tools like review widgets and an automated marketing suite to promote your services, you'll attract more clients to your business. Plus, can you retain more clients with our rewards program, advanced reporting tools, Isaac AI, and automated win-back campaigns.
Want to learn more about how WellnessLiving can grow your business? Book a free, no-commitment demo today for more.