Nov 27 2020, 9:00 AM
5 Ways a Business Advisor Can Grow Your Studio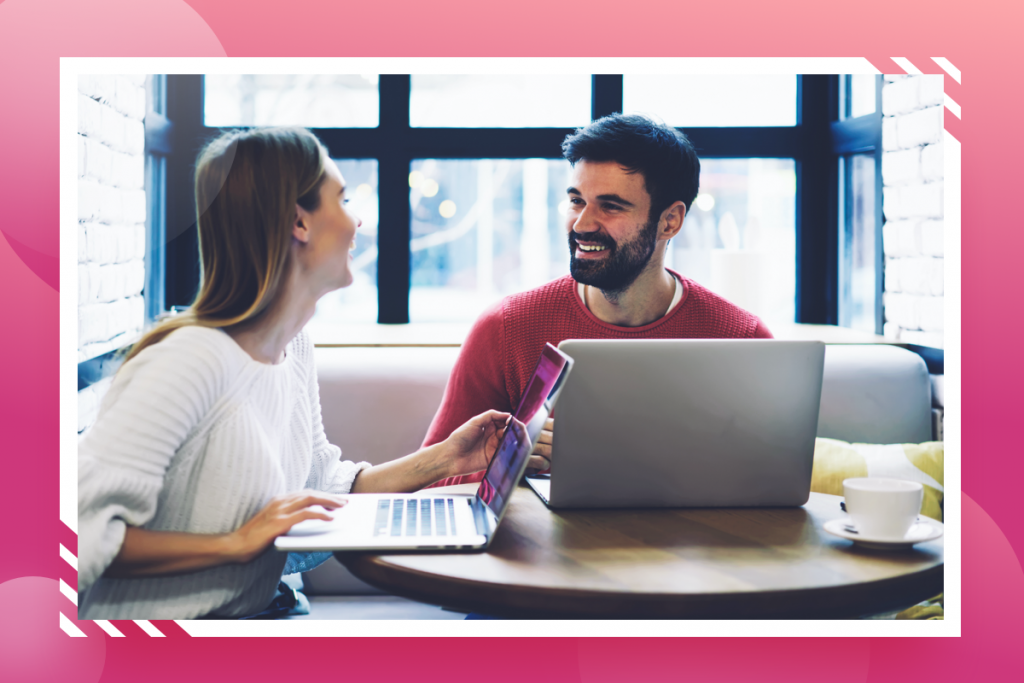 By Maura Vella, guest blogger and business advisor at Cultivate Advisors and co-owner of 105F Hot Yoga & Pilates
Raise your hand if you remember the last time you took the whole weekend off.
When was the last time you felt you got to focus for a single day rather than putting out fires? When was the last time you took a chunk of time to work on the actual growth of your business? That's right, growth—even during a pandemic. Have you stopped to think beyond being in survival mode and taken the time to plan for growth?
If you are running your business day-to-day, you may feel like you are on a never-ending treadmill. No matter how fast or hard you work, you just never forge forward.
If this sounds like you, you are not alone. Many of us get into the wellness industry because we have a passion for helping and serving people. What many of us don't realize when we open our studio is that owning and running a business on our own can be exhausting and can become more like a chore, rather than having the passion that sparked us to start our studios in the first place.
You may have thought about seeking out support, but perhaps you're not sure who to trust. Or, maybe you feel like you can't afford it and that you're trapped—all alone—and so, you decide to just figure it out as you go.
I'm here to share five reasons why it's imperative for you to work with a trusted business advisor/coach, how advisors help owners like us, and why I wish I had engaged one much sooner in my journey.
1. Direction: Advisors help you plan and lay the foundation for future growth
Think about your vision and what you want to achieve. (Simply "surviving" isn't an acceptable vision by the way.)
How often do you feel like you're behind on your social media posts? On the contrary, how often do you zoom out to that helicopter view to check in on the bigger picture?
Together, with an advisor, they can help you connect the dots to achieve this bigger purpose. A good advisor will often nudge you along! Allow your advisor to help you:
"Get out of your head" so you can sort it all out
Prioritize your needs
Create a custom roadmap for your business to achieve your greater vision and goals
As a result of this brainstorm planning session, you will develop a clearer path, with focus, so you know exactly what you should be working on to reach that bigger vision!
2. Learning and growth: You will develop new skills
I have no doubt in my mind that you are a world-class Pilates instructor, yogi, pole dancer, gym coach, or any other mind-body or fitness teacher under the sun. You have created a following because you're good at your craft, and your clients have benefited from working with you.
Think back to how long it took for you to become a skilled and certified instructor, and to what lengths you had to go to learn and develop these new skills to be able to execute these instructions properly to your clients.
The same goes for any successful business. Align yourself with an advisor, preferably one that:
Has experience as an owner/operator of a successful business.
Possesses a solid foundation to teach you new skills to better run your business.
And, you are coachable and ready to learn and implement these new skills.
For example, when I work with my clients, I educate them on a holistic model that revolves around the financials as the engine. The first thing I do with my clients is help them learn how to read their financial statements and understand that if their financial engine is broken, they do not have a functional business. Once we've looked at the historical data, we use this to build out a future financial path along with everything else that goes into fueling that engine: sales, marketing, leadership, recruiting, and productivity. Be open to learn new ways to utilize each of these important areas to skill yourself up for success!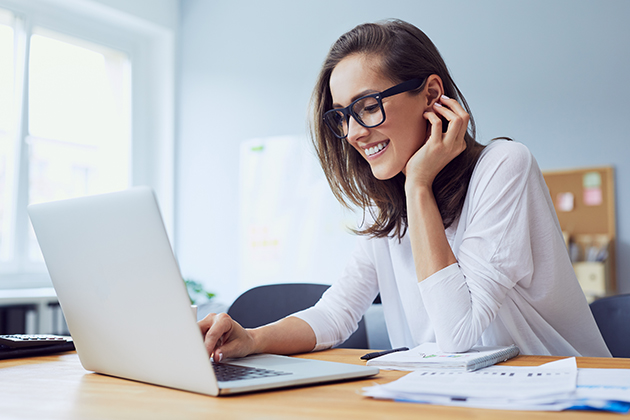 3. Accountability: Your goals are no longer optional, they are front and center, and you are working towards them
With an advisor, expect them to keep you accountable. As a result, you will stay true to your goal and continue to move the needle forward as you take steps toward your ultimate vision. As a studio owner, it's definitely possible that you can reach your vision by yourself if you stick with it. However, do you have unlimited resources when you need to correct an expensive risk or, more tragically, a mistake?
That is why a business advisor is so great to have by your side! Just picture it—with regular meetings they will be able to help you:
Maintain focus and keep you on task with an expectation and purpose for each meeting.
Reflect on the past and review all progress.
Reach your goals and ensure you have all the right tools to do so.
4. Partnership: Find the soundboard you need
Everyone needs someone to share business ideas and concerns. When running your studio, it's very common that you might not have this other person to bounce these ideas off of.
Your trusted business advisor acts as a partner to share ideas with and gain that outside perspective needed to help you make decisions. In our business, we call it "business therapy."
This is all part of the holistic package your advisor brings to you. Ideally, it's best to align yourself with a particular type of advisor. I suggest looking for someone with five or more years of experience. This helps them better understand your business and they can relate to both, the struggles and wins that go with being an owner. You'll also want someone who has been in your shoes and have likely seen everything before. They've worked with business owners like you in your industry or possibly even advised people in multiple industries.
An advisor with all that experience can surely help you find shortcuts to get faster results in your business!
5. Numbers-first decision making: Demonstrates and teaches how to use data-driven decisions vs. emotional-driven decisions
Let's be honest—when you originally decided how to price your classes, workshops, and trainings, did you look to see how your competitors were pricing themselves and copy their strategies?
We've all done this under the assumption that "they" know what they are doing, so we might as well follow their lead. But consider that perhaps they don't know how to run a sustainable and thriving business. This is why having a business advisor who can help you make data-driven decisions vs. emotional or "gut" driven decisions, is essential to best guide you.
A good advisor can even suggest the right business management software and other resources to help you make those data-driven decisions. After all, it's all about having the right KPI (key performance indicator) tools at your disposal! Here are a few tools to consider:
Cashflow pro forma: Working on that high-level with a cashflow pro forma is a necessity for you to make macro financial decisions. Here's one for you to download in case you don't have one available.
An all-in-one software: WellnessLiving is a software that can help you do the heavy lifting with their dynamic reporting system. So, when it comes to keeping track of client purchases, class sizes, and attendance history, these metrics help determine whether you are pricing your classes correctly to cover wages for your instructors and other operating costs. You can then adjust your pricing strategy, so your business is more profitable.
Automated marketing tools: With WellnessLiving's automated marketing tools, you can set up email, text or push campaigns, and more reports to help you understand whether your campaigns are effectively converting more sales.
All these KPIs are essential to understand the variables that drive your studio's overall financial engine!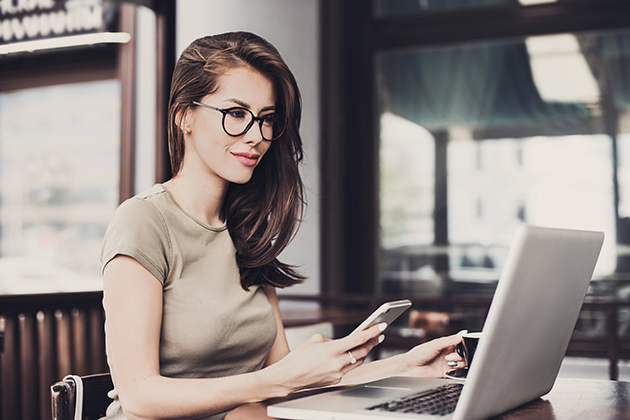 Build your team with the right business advisor!
In conclusion, here's the hard truth: small businesses, especially in this current climate, and especially in the boutique fitness industry, are failing at alarming rates. In addition, most entrepreneurs, specifically those in the service and boutique fitness industry, aren't properly skilled to scale a business.
While this is not your fault and there are many things out of your control, understand that you do have control and CAN do something to help yourself, your team, and your clients to not just survive, but come out on top of this unprecedented storm.
Don't just save your business, grow it! Empower yourself and partner with a trusted business advisor who supports your core values and works in-depth alongside you, so you can live your best life while helping your employees and clients to feel their best self as well!
Now that you have a business advisor/coach by your side, you need the right software as part of your team! As I mentioned, WellnessLiving can help you manage and grow your business. Interested in learning more? Book a free, no-commitment demo today!