Oct 30 2018, 8:34 PM
8 Ways to Promote Your Dance Studio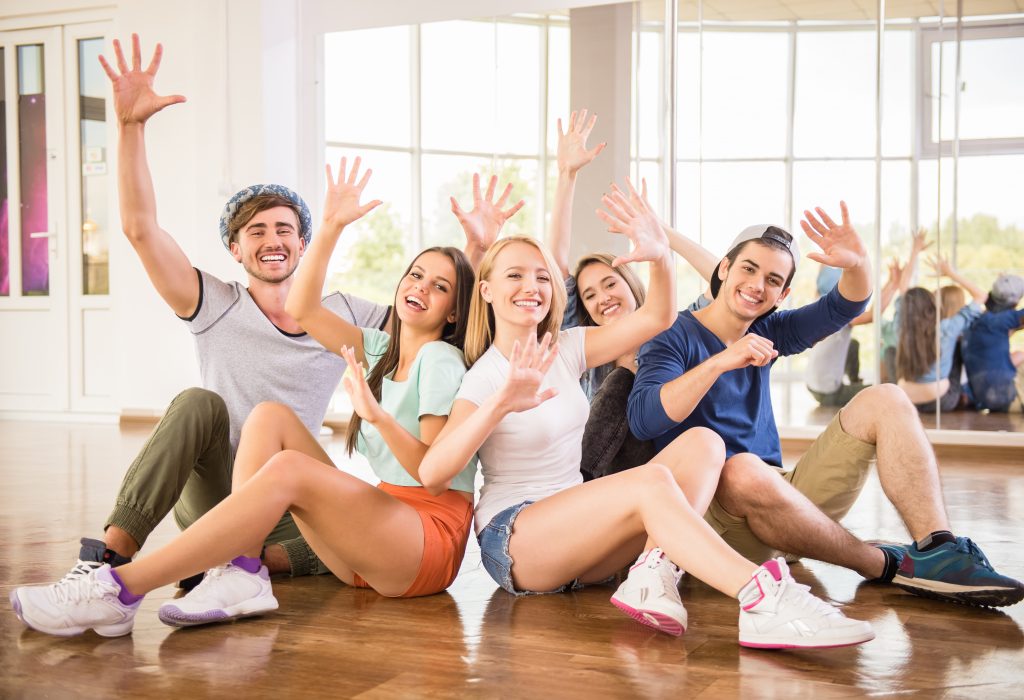 Thinking of ways to promote your dance studio? Unlike traditional businesses, dance classes are fun, spirited, and inspiring, and your marketing should invoke those very same feelings. Now is the time to get creative and stand out. Passionate students are out there; you just have to direct them to your dance studio.
Gone are the days when flyer hand-outs and postcard mailing could make up an entire promotion strategy; modern dancers and parents want to know the whole picture. That means getting to know your amazing classes and the people behind them: you and your staff.
You also need to keep in mind that not only are you competing against other dance studios, you are also up against every fitness and leisure center in your area. Sports teams, music classes, basket-weaving clubs, community Quidditch gatherings, and more — there are so many engaging after-work/school activities to choose from. You have to convince the people your dance studio is the way to go.
You are passionate about dance, now you have to share it! Read on for 8 ways to promote your dance studio.
1. Use Social Media (The Right Way)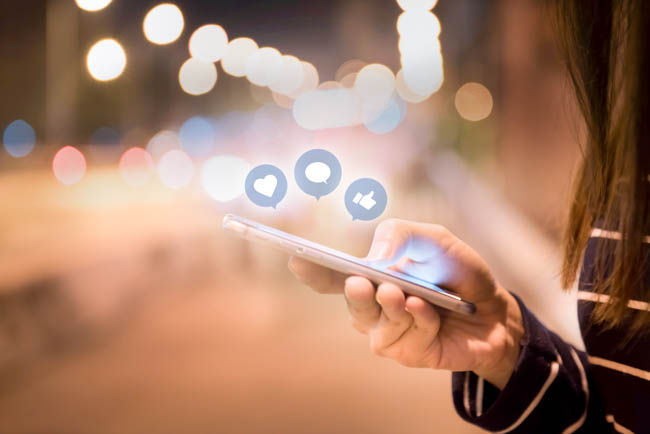 Promoting on social media is a no-brainer. Everyone is digital these days, and most people get their news and media from their feed. Yet, just because it's an obvious choice, doesn't mean simply slapping a blurb about your studio's promotions is going to cut it. Social Media management is an art, and mastering it can bring your business a lot of business.
First, establish what platforms you are going to use. Who are you targeting? Kids? Their parents? Older dancers? To reach younger kids, Instagram is the way to go. To reach their parents, Facebook is a popular choice. To reach millennials who are in charge of their own lives and dance class sign-ups, Instagram, Facebook, and Twitter are all good bets. On top of those, YouTube and Snapchat are also good choices.
Whatever combination of social platforms you decide, the key is consistency. Make sure all your accounts are comprehensive, active, complete, and consistent with your brand. Maintain a relevant and up to date "about us" section with a welcoming and personal tone. This is where you should include your location, hours, phone, email, website link, and promotions.
For each social media platform, ensure you keep a consistent posting format while keeping in mind that each platform has their own strengths. Here's a quick list of suggestions on what you can do on each:
Facebook

Share links to promotions on your website, or to YouTube videos.
Announce giveaways.
Post information about classes and registration deadlines.
Staff or Student Spotlights: share a quick profile of a star staff member or an inspiring student every week.

Instagram

Keyword: Aesthetic. Make sure all your photos have similar color themes and undertones.
Include your studio address in the location section of all posts (unless you're at an event).
Post beautiful photos of your studio.
Post video snapshots of classes and performances, you can also put a link to the full video on your YouTube channel in the description.
Promote branded merchandise.
Announce giveaways.
Staff or Student Spotlights.

Snapchat

For events such as back to school or registration season (or any other big events you go to), set up your very own geofilter or lenses in your community. It's easy and fun to make, and the pricing depends on the size of the area, the length of time you want it to run, and the demand of the location at the time. As a general estimate, Snapchat geofilters will run you $5-$10 per 20,000 square feet.
Maintain daily stories with video snapshots of dance classes or staff/student testimonials.

Twitter

Promote events and classes.
Announce registration dates and updates.
Link to your YouTube videos.

YouTube

Post videos of rehearsals and performances.
Make sure all audio is clear and all visuals are stable (no shaky camera work!).
In the Key Words section, include popular search titles for your community, such as the names of the school you performed at.
The possibilities are endless, so don't feel tied down by this list if you have your own ideas. Just make sure all your accounts are regularly updated and well maintained, this includes posting at regular intervals and maintaining your comments section.
2. Email Marketing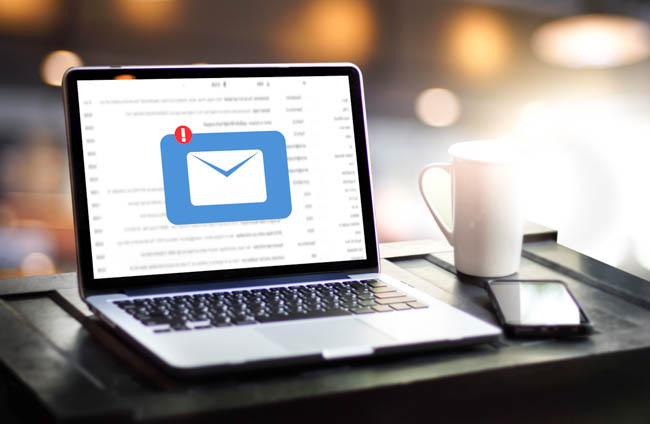 Email is a great way to keep in touch with your current students and reach out to potential new customers with newsletters and campaigns.
But you have to play your cards wisely. Email, while convenient and informative, can be easily ignored by your readers, especially if you send out too much too often. The last thing you want is to spam your patrons. So on top of creating an email schedule with adequate time breaks in between each (say, an email out every two weeks or every month), how do you ensure your emails are not simply lost in the jumble?
A good strategy is to set up a wellness business management software system that can track who opened your emails and who didn't.
Then you can re-send to customers who didn't open your messages the first time. This way, you cover more ground by sending reminders to those who missed them, while not annoying the customers who read them with repeat messages.
Here are some tips when drafting your emails:
Keep your messages short, easy to read, and positive.
Design an email format/heading, with your signature colors and logos and branding, make sure all your emails use this format.
Include at least one clear call-to-action. Meaning, decide on a goal (or goals) for your email and provide clients with a simple path for follow-through. Promoting an upcoming recital? Include a link to purchase tickets. Advertising a new class? Let your clients register or learn more with a single click.
3. Mobile Campaigns
Using text messages to advertise your events and promotions on a more intimate level is also a good idea. As long as you don't overdo it and spam your customers, it can be an effective way of reaching busy people on the go.
Mobile Campaigns are a good method to reach out to current students about special offers, such as a free dance class if they reply within a certain time period, or a special class package if they sign up online before a deadline. This is the place to get creative, but make sure to keep your calls-to-action simple.
As you can imagine, sending individual text messages to all your customers and prospective students would take up too much time. That's why it's a good idea to set up a simple software system to do it for you and make promoting your dance studio easier.
4. Team Up With Local Businesses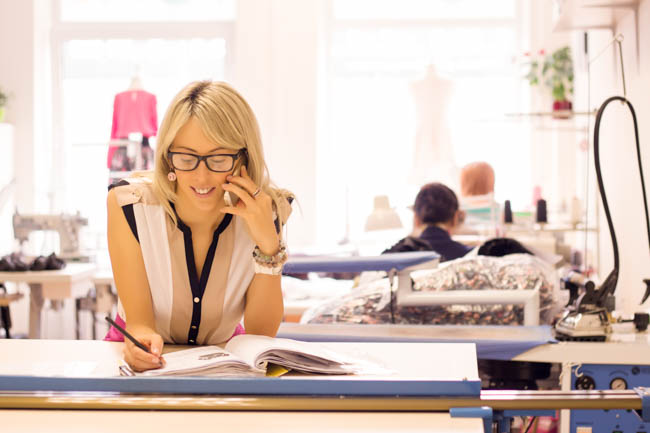 Digital marketing down pat, now let's get to the personal connections with a human touch. That is after all, what really gets to people.
Look into other small businesses in the community that relate to yours. Think dance supply stores, athletic clothing shops, and even thrift shops that carry dance shoes and accessories. This is a chance to think outside the box. Reach out to them and see if you can post flyers of your studio in their stores in exchange for promoting them at yours. You can also work out a promotion/discount system for potential customers that benefit all parties involved.
5. Community Outreach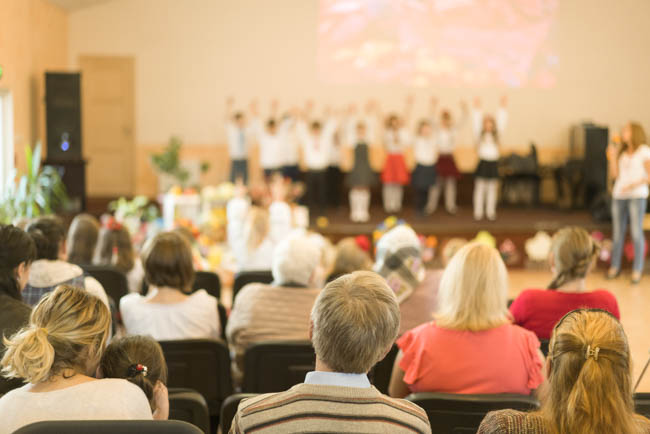 Continuing on with the human connections, keep in mind you can partner with more than just businesses.
Local schools are a great place to market your studio. See if you can hand out postcards or flyers of your studio, especially during the beginning of the school year when parents are eager to find extracurricular activities for their kids. A bonus for marketing this way is that parents are more likely to trust recommendations from the school.
The same thing applies to local community centers. See if you can post flyers of your studio on their "general" or "business" boards. You can also try to set up cooperative classes or programs with any existing programs.
Donate to large local fundraisers and PTA organizations to help your community and boost your brand. Charity Board members and PTA parents are extremely loyal to generous businesses and will recommend you to people they know. This is a great way to get new students and boost your reputation within the community.
Put on free dance performances. These draw lots of attention and crowds. Set sign-up desks at the entrance, organize a bake sale with local clubs, and get out there with your staff and talk to people. You can also send dance teams to local schools during "Education Week" or any other special events, this is a great way to get children interested. Remember to leave flyers or postcards for students to take home.
6. Open House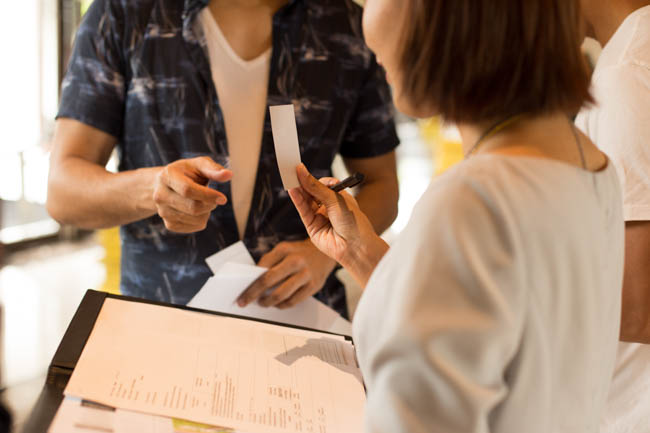 Another way to get the word out there is to bring your customers to you. Plan an open house! Students and parents want to meet the people behind the dance performances and marketing emails. Keep in mind fostering a good human connection is the real key to gaining and maintaining loyal students.
Offer demonstrations, dance performances, and easy classes. Keep it energetic, upbeat, and fun for the whole family. An open house is also a great time to let the instructors meet prospective students, and for current students to bring their family and friends for a fun evening out.
This is a great place to promote registration. You can hold raffle draws for prizes, such as tuition discounts for students that have already registered. Or offer free gifts on the spot such as t-shirts or tote bags if they register at the counter.
7. Promotions And Freebies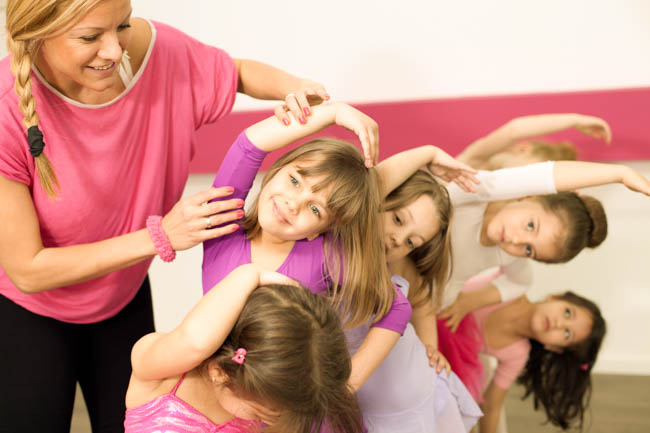 Offering promotions or free gifts is a good strategy to grab attention, and once people look your way, that's when you can draw them in with your passion for dance and amazing classes. There are plenty of options, here's just a snippet of ideas:
Offer free trial lessons. These are enticing for people who are unsure if they want to dance, or for those who want to try out a studio before committing. If you offer classes for younger kids, let the parents sit in during the class. This is the perfect time for your instructors to get to know prospective students and to tailor class plans accordingly.
Give away free t-shirts or other branded merchandising for the first x-amount of registrations. You can host this online, or live at your open house event. Free gifts are a great way to get people's attention, plus the branded merch will serve as great advertising for you.
Do a draw for an enticing prize, such as free two weeks of classes for one lucky winner. Set it up for students who register before a certain date.
Offer discounts for dance-wear or classes. This could be what sets you apart from another dance studio.
Waive the registration fee for students who register early.
This is a great time to utilize your social media, email, and text campaigns to advertise your promotions and to boost your studio's digital presence.
8. Connect With Current Students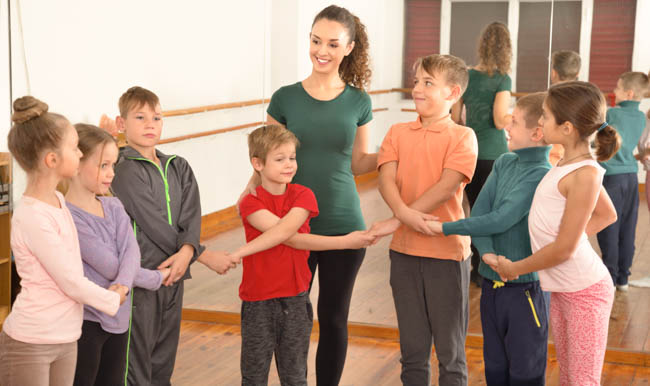 While it's always good to get new students, never forget to be thankful for what you already have. Everyone has a desire to belong, a good way to get your students to stay with you is to let them know you care.
Here are some tips to keep dancers coming back your studio:
Come up with a special name for dancers when they sign up with your studio, such as "Sue's Dancers" or "The Muses", get creative and tailor it to your brand. This evokes a sense of belonging, like what mascots do for schools.
Encourage your current students to come back after they finish their current season by giving out personalized "class recommendations" for next year. Students are always happy to see what classes their instructors recommend them. This is a great way to form an instructor-student bond as well.
Offer priority registration for returning students, let them sign up for classes first.
Waive the registration fee for returning students.
Give discounts for class packages, such as 10% off tuition if they pay in full.
Introduce a bring-a-friend special, offer discounts on registration or class packages.
Remember, these are just guidelines for your reference. Any combination of any of these marketing ideas can help your business, the key is the driving force behind it: your passion for your studio!