Mar 23 2019, 1:00 PM
Apps for Dance Studios: Everything you Need to Know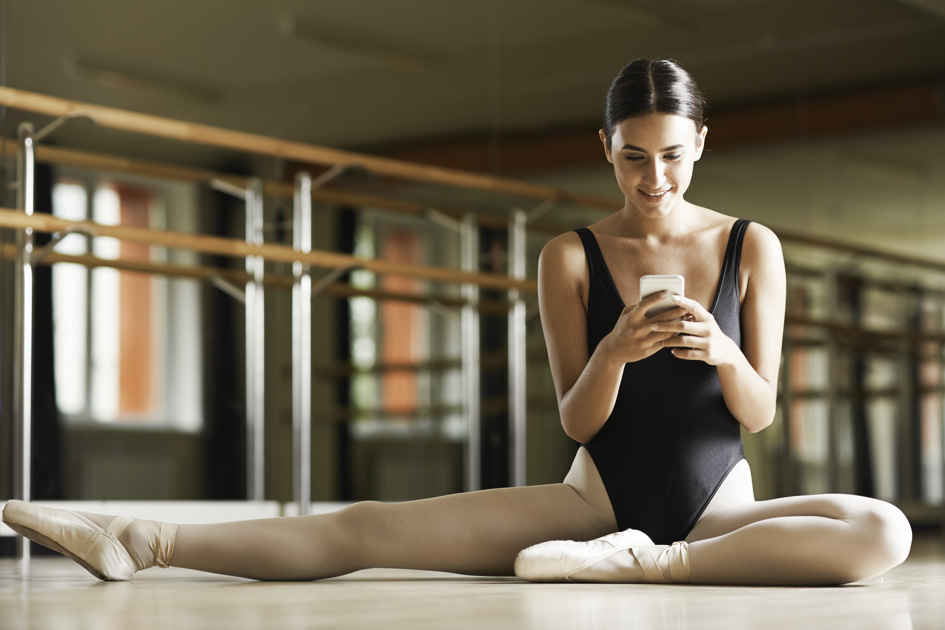 When it comes to apps for dance studios, it's important to consider what they are and how to apply them to your business. To be a successful dance studio owner in today's competitive market, you need to think digitally.
When properly set-up and properly customized, apps can do wonders for your business. Not only will it make your life easier, but it will make your clients' lives easier too!
Screens have literally taken over the world, with most people fixated on their phones throughout the day. The convenience of this little device makes everything easier, from ordering food online to registering for a new class. With the click of a button, it's done! Imagine the ease and convenience having an app could bring to your studio! Get your clients' attention and engage them directly, using different apps for dance studios.
The Two Apps for Dance Studios you Need
There are two apps for dance studios that we recommend: a staff app and a customized client app. Let's break it down…
Staff App
Imagine being able to run your business from anywhere in the world. Well, with a staff app you can do just that! With customized staff apps for dance studios, you can check staff schedules, manage communication with clients, and collect payments (want to sign-up a new student you met at the local farmer's market? No problem!). Essentially, taking your business management on the road with you.
WellnessLiving offers the Elevate Staff App for all our customers at no extra cost. This unique software allows you to be anywhere in the world and manage your dance studio! You can check and modify schedules, book appointments, and track client payments. Don't worry, we've got you covered!
Client App
Setting up a separate app for your clients is essential as well. With a few easy steps they can schedule classes, buy merchandise, or chat with a customer service representative. They can also update their profiles and keep up with their rewards program. This can boost client engagement.
As your client app is constantly exposed to your members, we recommend opting for a customized version. This means branding the app with your studio logo and colors, with no competitor ads.
WellnessLiving offers the Achieve Client App, a customizable mobile application designed to make your clients' lives easier. With this handy tool, your clients can book and pay for their classes, create their own profiles, and track their rewards points. They can also write reviews of your dance studio after visiting. And bonus! We then take those glowing reviews and spread the word through popular websites – including, Google. On top of that, we also provide a mobile platform for your online store! Students can purchase swag and water bottles and everything in between (what you offer is up to you!).
Let's make your digital dream a reality!
What can Apps for Dance Studios do for You?
Apps for dance studios are vital to your business for six main reasons. Let's delve straight into them to find out how they can help you stay ahead of your competition.
1. Apps provide convenience
People in the world today love instant gratification and comfort! So why not give it to them? With apps for dance studios, your students can book classes, check their schedules and rewards points, or modify their student profiles all while walking down the street or relaxing in bed. There's no need to have a computer handy, as your dance studio is now mobile!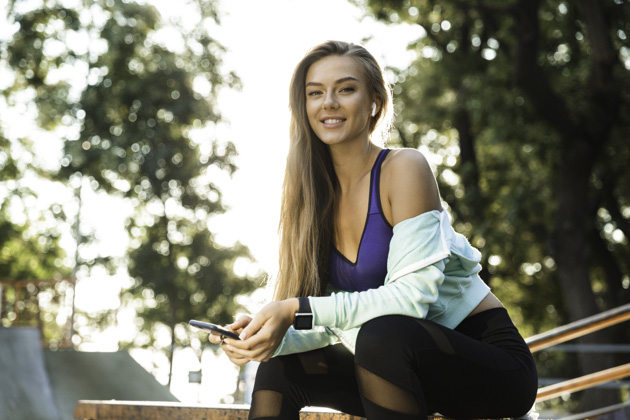 Mobile apps are easy to use and much quicker than a website. While having your own website is crucial to showcase your business, having apps in addition to your desktop system can make all the difference. Your clients are much more likely to book their next class on the go, rather than in front of their laptops. By providing convenience, you can increase your sales!
Apps are hugely beneficial for your staff as well. With a dedicated staff app, you and your instructors can manage your schedules, check client profiles, and take credit card payments with ease.
2. Apps grow brand awareness
Not only will apps for dance studios increase sales, but they will also increase brand awareness. An app is a perfect way to publicize your business. In today's digital world, people often search new services or products on their phone, which is why it's so important that your dance studio's client app is customized with your logo and your brand. If future students can easily find your studio with the help of a customized app, they are more likely to check it out.
With WellnessLiving's customizable Achieve Client App, we can help you design your dance studio's app so people can become familiar with your brand. The more people see your app, shared on Google and other top websites, the more they will remember you!
Remember, branding is everything. You want your clients to associate you with your logo and your signature colors, not a generic app interface littered with ads from your competitors. That's why we recommend customizing your own client app! On the other hand, even with WellnessLiving's (FREE) Basic client app, we make sure no ads from your competitors will reach your students! Because we know that is a huge no-no when it comes to building a loyal client-base.
3. Apps offer client support
One major advantage to having apps for dance studios, is that they provide a platform for you and your clients to communicate. Your students will thank you for never having to be put on hold on the phone again! Within the app, they can send in their questions and in minutes, a friendly staff member can address their concerns (through their staff app!).
Never underestimate the value of excellent customer service. If your clients feel like they are being taken care of, their loyalty will grow ten-fold and they will continue to come back to your dance studio and spread the word to their friends.
4. Apps maintain client engagement
Dance studio apps can be used to send push notifications to your students to inform them of an upcoming event or promotion. This can go a long way to keeping your clients engaged as it shows there's always something new happening at your business!
Push notifications can also be sent to remind students of upcoming payments and new loyalty points earned. Make exclusive offers and new merchandise public through the app, to keep your clients eager about your studio. Students will soon begin to check the app for any updates, peaking their interest.
5. Apps track client engagement
Data analytics is one of the most powerful tools to assess your dance studio's progress and refine your marketing approach. Part of your data can come from your dance studio apps. Once you know what works and what doesn't, you can learn from your mistakes to help your business evolve.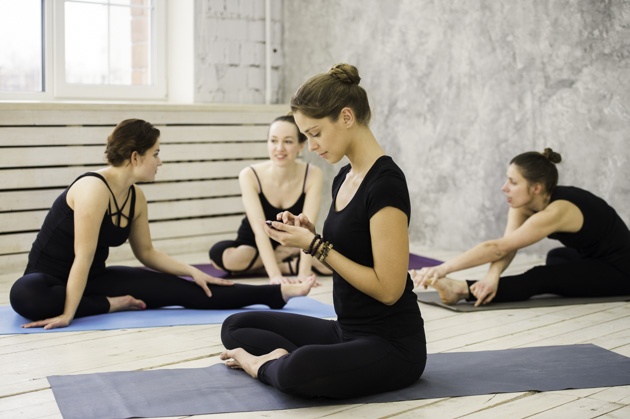 Having the ability to measure how many people download your app and how many impressions your app makes, will give you a better grasp of your client engagement. You will also be able to monitor client engagement, by viewing behavior flow. Behavior flow measures the activity of your users, how much time they spend on the app, and where in the app they get bored and leave. Knowing this information is gold, so use it to your advantage! Use this data to modify your marketing approach to appeal to your clients and keep them coming back.
With WellnessLiving's White Label Achieve Client App package, you can get your own Apple Developer's account to help you track the metrics. Plus, with this deluxe package, all WellnessLiving branding within the app will be removed.
6. Apps can sell merchandise
Speaking of adding value to your business, did you know you can sell more than just classes and services on your client app?
Apps are an amazing platform to launch your online store. About 58% of people shop on apps, and within that group, about 66% shop weekly. So why not jump in on that trend? Not only does selling merchandise increase brand awareness, but it also boosts your revenue.
In Conclusion…
Apps for dance studios are vital in today's modern world.
Though many studio owners try to choose between having only a staff or client app, we strongly recommend that you get both. Each will help your dance studio in different ways, as staff apps help with management and efficiency, and client apps help keep your students hooked and engaged. Digital technology is a force to be reckoned with nowadays, so don't fall behind. Stay one step ahead with a customized app and fresh content that will always leave your students wanting more!
WellnessLiving can help your dance studio reach its maximum potential. Take a load off and let us help you stay on top of the game with a staff app and a customizable client app. Step into the future with us and be prepared for a thrilling ride!
So, what are you waiting for? Book a free, no-commitment demo with us today and prepare yourself for something app-solutely amazing!