Jun 28 2019, 11:11 AM
Everything You Need to Know About Apps for Your Wellness Center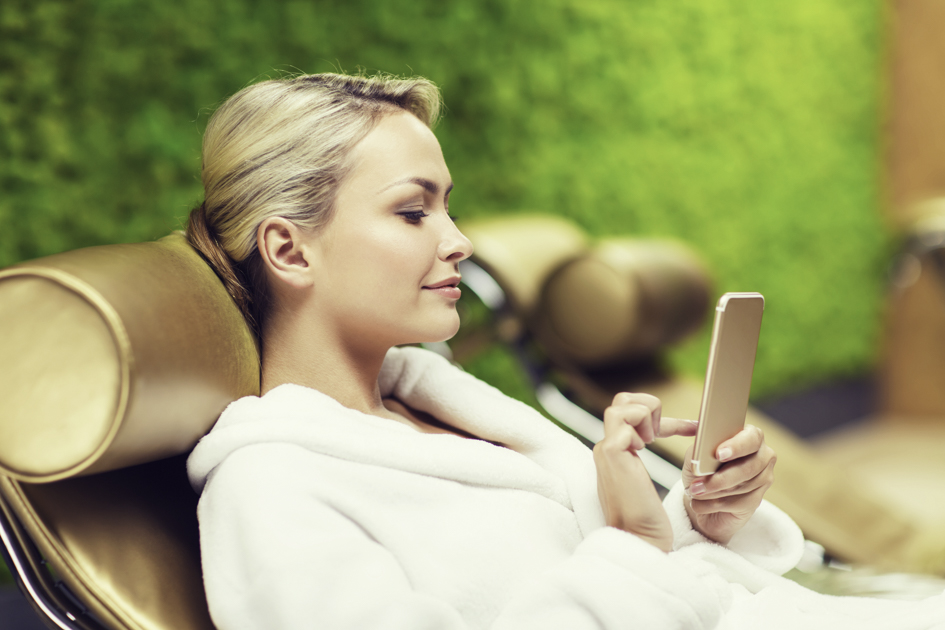 Propel your business forward with the use of wellness center apps! In our modernized world, mobile access is a necessity to stand tall against the competition.
We are living in a highly developed digital age where the world is brought to you through a screen. Today people use their devices for almost everything because it's quick and efficient. Imagine trying to live your life without your phone or laptop. It's almost impossible, as nearly all aspects of life have become digitized for our convenience.
Your wellness center needs to keep up with the advancements in the digital space, so wellness center apps are vital to your business's growth. The benefits are countless, from making day to day management a quick process, to building your facility's visibility, and honestly the list goes on.
How much time do you spend on your phone? Research has shown that the average American spends more than two hours on their phone daily. Think of the advantages of being part of this consistently accessed space and how it can catapult your business to incredible heights!
The Two Kinds of Apps to Run Your Business
We're here to give you an insight into the wellness center apps that you need to efficiently manage your facility. There are so many different options, but these two are crucial to your business's development and success. Get ready to take your business to the next level!
Staff app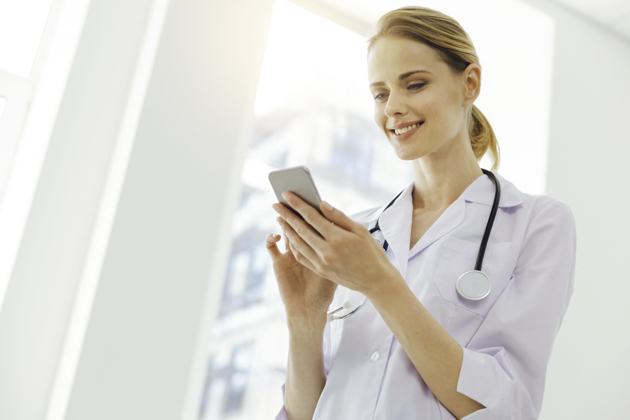 What it is
One of the first types of wellness center apps that your business needs is a staff app. A staff app is a mobile application that is only accessible by you and your staff members. This will help you manage tasks relating to your business, from day to day affairs to administrative tasks.
What it can do
A staff app will help you streamline your business in seconds! In a few easy clicks, your life will become so much simpler and more convenient.
Firstly, with a mobile app you will have peace of mind knowing that all aspects of your business are in one place! You've now combined all your work spaces into one easily accessible channel. Forget about waiting for your computer to load or having to browse your files to pull up a client profile. Save time and have all aspects of your business close at hand with a convenient staff app.
With a staff app, you also can sign up new clients no matter where you are. This will make gaining new customers all the more convenient.
On top of that, you and your team can check your schedules, make changes and rearrangements directly from your mobile devices. Making your lives easier and saving your time is the name of the game when it comes to streamlining your business!
How WellnessLiving can help
WellnessLiving would love to offer its services to help you on your new digital journey! With our Elevate Staff App you can benefit from all the advantages of a staff app and more.
This exclusive application, made possible through our unique software, can modernize your business, making your life as a business owner so much simpler and more convenient. Whether you're out or in the comfort of your own home, our Elevate Staff App gives you the ability to manage your facility from anywhere. Make and cancel appointments, change staff schedules, and receive payments all from the convenience of the app! Our application also makes it possible for you to access and edit your client profiles.
Change the way you take care of business by exploring all the benefits WellnessLiving can offer!
Client app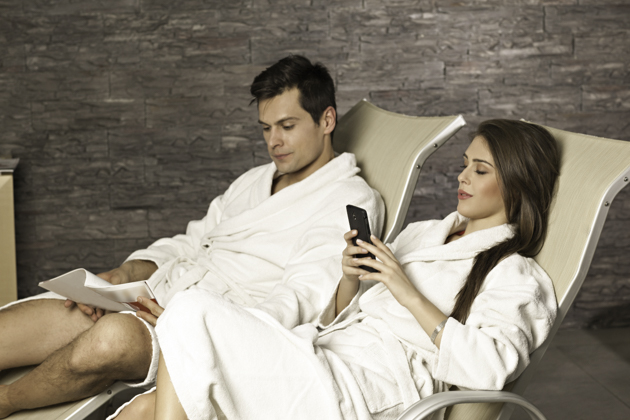 What it is
Though there are many different wellness center apps, the second which you should consider is a client app for your company. It's good to have two separate apps, one for staff and one for clients, so your business information is more organized and easier to manage.
A client app is one which is exclusively for your customers. Think of it as your business's website, while the staff application shows more of the behinds the scenes action. This application can satisfy all of your clients' needs and help them interact with your center instantly.
What it can do
A client app can help your business grow in incredible ways. From increasing client retention to building loyalty, it will help your facility soar!
Customers love instant gratification and a sense of ease, so why not give it to them with a client app? With this handy downloadable program, customers will be able to book and cancel classes, make payments, and manage their profiles all in one spot! Not only will they be able to do this from the convenience of their phone, but they can also do it at any moment! Your business has been given the gift of time, as clients won't have to wait till your wellness center is open to make their next appointment. This app will do all the work for you, even during your hours off!
With the help of a client app you can also build customer engagement. Clients can interact with your business in a few easy steps and you can reach them through push notifications or instant messages. For example, notifications can be sent to inform clients that their membership is expiring or to remind them of their next appointment. Engage clients with your brand by using this incredible feature!
Your clients can also use this app to track their rewards points. Additionally, they can access your online store (should you choose to have one to sell wellness related products and company merchandise) right from their phones.
Wellness center apps such as this one, also improve customer experience and provide better support. Your clients will be able to reach you at any time and through this close connection, you can build a stronger bond. This bond will eventually lead to customer loyalty as clients have grown to trust your business and the fact that you'll always be just a few clicks away.
How WellnessLiving can help
Engage your customers and build up your clientele with WellnessLiving's very own Achieve Client App. This tool will provide your clients with convenience and a sense of ease.
Through this application, clients can easily book and cancel appointments, make payments, and manage their personalized account. With our exclusive app, you won't have to worry about your clients being exposed to competitor ads as they normally would in the digital space. This exclusive feature will keep your audience focused on only your brand.
Through the app, customers can also receive rewards points for performing certain tasks. For instance, clients can get points by booking appointments through the application, sharing reviews of your facility online, or buying merchandise. Our exclusive rewards program also comes with a built-in leaderboard where clients can see where they rank, based on the amount of points they have earned. Not only will this increase customer engagement, but it will also boost your revenue.
The Achieve Client App also increases your facility's visibility by dispersing customer reviews across the internet on various sites—even Google! There's nothing that can spread the word faster than this incredible feature!
To top it all off, WellnessLiving gives you to option to customize your client app. This means instead of a general logo, your app will boast your colors and your branding—giving you the public recognition you need to stand out from the crowd.
All in All…
Wellness center apps can help your business reach its full potential. With both a staff app and a client app, you can help your facility stand out in the crowded digital space. Each has its own advantages, but together, your wellness center will be a force to be reckoned with.
WellnessLiving can help you reach all your business goals. With our exclusive Elevate Staff App and Achieve Client App, you can streamline your business and turn it into a thriving business.
Ready to help your wellness center flourish? Book a free, no-commitment demo with us today we'll help you step into the digital space with confidence.