Jun 29 2019, 12:34 PM
Athletic Performance Complex: A Tale of Perseverance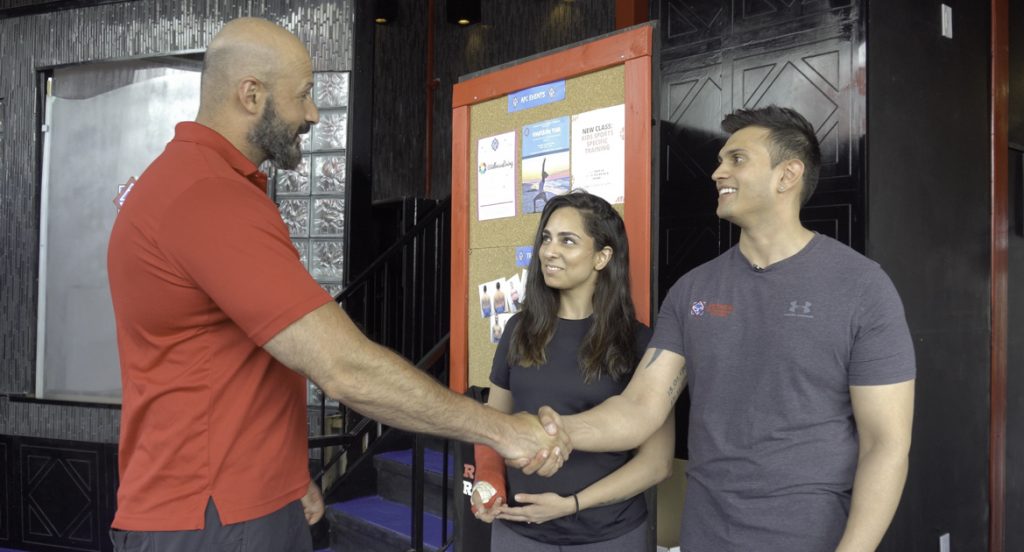 In just five months with WellnessLiving, Athletic Performance Complex increased their client base by over 80%.
About
In September of 2018, Athletic Performance Complex (APC) opened their doors in Bolton, Ontario with a specific vision in mind. "Our original vision and the reason why we wanted to create a facility was to help condition athletes and make them eventually perform better," said Jessica Martinez, APC's content marketing specialist.
Less than a year later, that vision has come to fruition. APC is a unique facility that offers its clients an unparalleled experience. Athletes of all varieties find every type of workout they can imagine, along with all the wellness services they could ever need. "It's basically an adult playground," Jessica told us. "It offers sports specific training for sports teams of all kinds. We have a patio. We have unique aspects to the facility… It has its own functional turf, it has a protein smoothie bar, it has a bamboo studio, it has a cardio and weightlifting area, a boxing area… It caters to a lot of areas of fitness as opposed to just body building, for example. Or just weightlifting. There's also the wellness clinic component of it, with the physiotherapy, the chiro, the massage therapy, and things like that."
Problem
In a mad rush to get their new business started, the team at APC grabbed the first management software that appeared to fulfill their needs, Zen Planner. "Zen Planner is very class-based," Jessica told us. "Unfortunately, we didn't do a lot of research when we first decided to purchase Zen Planner…At the time, we were in a rush to get things going with the business and we never really did extensive research on other software that was out there."
Only three months after opening APC's doors, the team lost one of their leaders. The unexpected passing of one of the owners of APC left Jessica with a choice: give up on their shared dream or work harder than ever to make it a reality. Jessica and the team at APC didn't give up hope, instead choosing to continue to pursue their goal with renewed vigor.
Taking the time to reflect longer and deeper on her business, Jessica decided it was time to make some changes. She recognized that Zen Planner lacked the power and versatility that APC needed to run their business effectively, so she started looking at other software systems. "We started on demos with Virtual Gym and WellnessLiving. We already knew about MindBody, which was out there. We were just kind of taking a look at the different platforms to see what best encompasses everything…We needed a software that allows us to rent out a particular area of the facility, to be able to do purchases for clients because we sell protein smoothies, and then we sell our personal training packages, as well as memberships and classes."
After a thorough hunt, Jessica decided that WellnessLiving offered the features and functionality she needed to make APC a true success. "We ended up transitioning from Zen Planner to WellnessLiving in January. That's when we actually started getting a lot of members."
Solution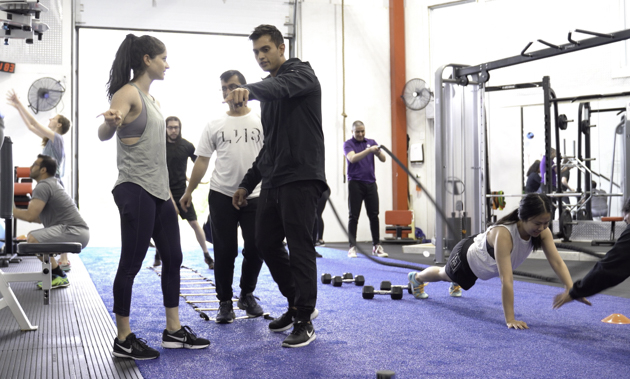 Having found the right solution for her young business, Jessica began by transferring over the data she had on Zen Planner. "Overall, it was an easy process. All of the data came through pretty well." As Jessica got her client information in place, she was also hard at work learning how to use her new business management system while simultaneously training her staff on the system. "It's not hard to learn it and get familiar with the different pages."
Once she understood the system and had all her data ready to go, Jessica started rolling out WellnessLiving to her clients and truly utilizing her new management system. The Achieve Client App has been particularly helpful in growing her business and communicating with her clients with her company's limited resources. "The app is something that we use heavily for client booking. Our trainers have the apps. I also train at the fitness facility, so I have the app. Our members have installed the app and they book their classes from the app, so the app has been really helpful."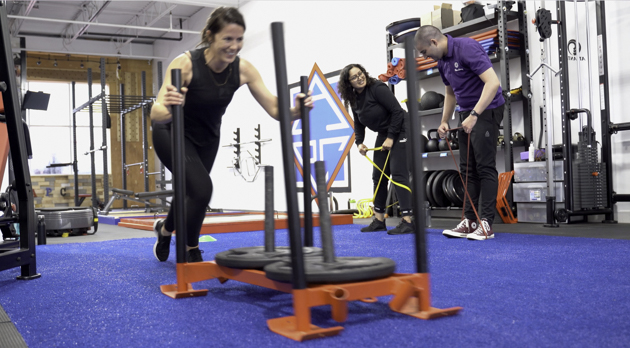 In the five months since making the transition to WellnessLiving, APC has experienced some incredible growth. Along with a dramatic increase in revenue, membership at APC has taken off like a rocket. "In January, we didn't have any members at all that were signed up, and we grew to about 120 to 130 members as of today." On top of that, the number of existing and prospective clients in APC's system has increased from 50 to 318.
Now that she is working with a software system that she trusts to help her manage her growing business, Jessica is ready to start introducing even more of WellnessLiving's features to her clients. Next, she is hoping to get the rewards program started. "We've always talked about having a reward program …And the fact that WellnessLiving already had the rewards program built-in there is really helpful to us. I'm sure we're going to be using that in the next couple of months."
With a determined team and WellnessLiving on their side, Athletic Performance Complex is looking forward to a bright future of excellence.