Oct 28 2019, 3:38 PM
How to Attract More Clients to Your Yoga Studio by Modifying Your Schedule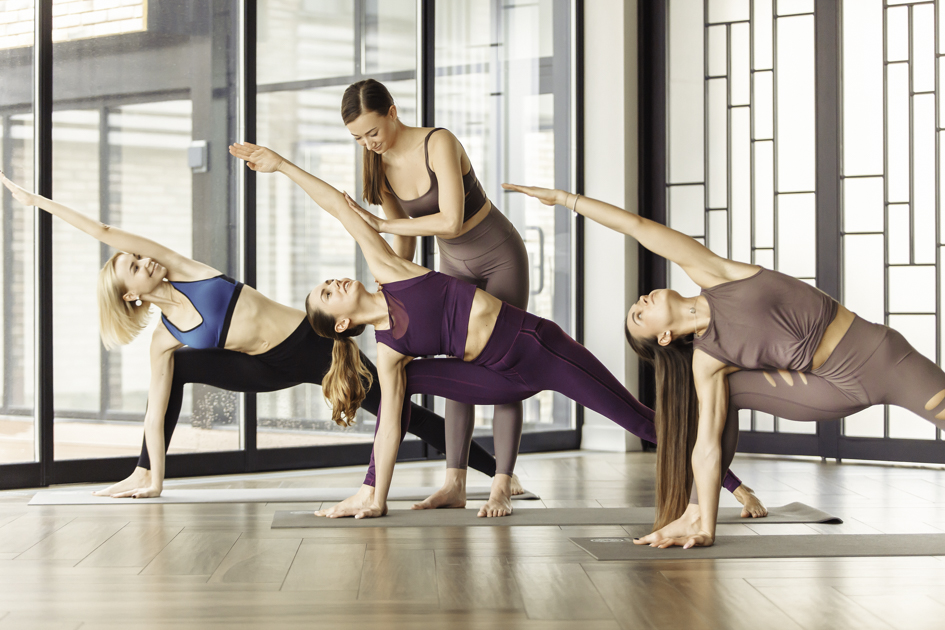 Did you know that you can boost your yoga studio business by modifying your schedule? By making certain adjustments to your facility's timetable, you can attract more yoga students and increase your bottom line!
There are many ways to bring in more members—from social media to offering class discounts to email marketing—but, have you ever thought about starting from the basics? That's right, we're suggesting that sometimes, all it takes to see those attendance rates go up is to merely reorganize your facility's calendar.
It may be hard to believe that something as simple as making a few changes to your yoga studio schedule can help you expand your business. But what some business owners don't realize is that your timetable is truly the crux of your business. There are many things to consider when planning timings of classes as well as operational hours. Who is your target audience? What classes are the most popular? How many hours a week do your instructors work at your facility? Once you answer questions such as these, you can begin to cater to your main demographic by modifying your schedule.
5 Ways to Adjust Your Yoga Studio Schedule to Suit Your Clients
We've compiled a list of five ways to adjust your schedule to help you attract more yoga students to your studio. Get ready to become an industry hot spot!
1. Cater timings to your target audience
Understanding your clients is the first step in reorganizing your yoga studio schedule. To maximize your business, you must adjust your timings to accommodate them. Take some time to analyze your client demographic. Are they mainly working professionals, students, senior citizens, or a mix? Also, study which classes each group gravitates to most. Once you've matched your yogis with the types of classes they attend regularly, cater to each group when adjusting your schedule.
For instance, if working professionals are your largest demographic, schedule weekday classes that they could enjoy after 5 pm. This would give them enough time to attend sessions after their workday. If teachers and students are your most popular clientele, arrange classes after 4 pm so they can participate after a busy day at school. If certain classes have a mix of both groups of yogis, try to find a time that suits each. For example, a 7 pm class would accommodate both students and working professionals.
This leaves your mornings wide open for yogis who are not working. Senior citizens and stay-at-home moms can now enjoy their classes at a time that works for them instead of having to squeeze in a class between busy times with their families.
2. Offer a variety of different classes
Another effective way to modify your yoga studio schedule is to make sure to offer a range of classes which different yogis would gravitate towards. In addition to the classic favorites, step outside the norm and offer what's trending in the yoga industry!
There are three classic yoga styles that are the most popular with the public. Vinyasa Flow is the most prevalent type of yoga with 57% of the yogis stating that this is their preferred practice. Vinyasa is a favorite of many as it enhances the body's connection with the breath through movement. Hatha yoga is the second most popular form of yoga with 42% of the general public choosing this practice. This moves at a much slower pace than Vinyasa yoga and is geared more towards stretching. Power yoga comes in third place as 29% of yogis participate in this type of exercise. This is a more difficult form of yoga as the movements are done much faster and poses are held for longer. Attract more yoga students by making sure to include these staples in your schedule!
Next, upgrade your yoga studio schedule by offering trendy classes that stand out from the norm! This will distinguish you from your competitors and give your studio a fresh new feel. One type to consider is aerial yoga. Aerial yoga uses silks/fabric suspended from the ceiling, allowing students to practice mid-air! This improves balance and helps with strength building. Chroma yoga is another form which is trending with the public. This style of yoga is done with the help of colored lights and relaxing music, to help people readjust to their body's natural circadian rhythm.
If your current schedule offers nothing different, update it by adding these classes to bring in more yoga students!
3. Analyze your data
Analyzing your data is extremely important if you want to look for ways to broaden your client base. By examining which classes bring in the most people, make the necessary adjustments to your timetable.
For example, imagine your yoga studio offers a particular Vinyasa class that always has high attendance rates—however it's only offered twice a week on Monday and Wednesday mornings. High attendance rates for this class means mornings are popular for your demographic, so add another session at that time on another day (Friday morning yoga anyone?). This way, students will have the opportunity to attend their beloved class more frequently.
On the other hand, if there is a class that always has low attendance rates, try to either adjust the timing of the class or replace it with a fresh new session (see tip number 2!).
Looking at your data is something you should do quarterly to determine what is working at your yoga studio and what isn't. Tip of the wise? Try to schedule the most popular classes at your busiest times to attract more yoga students.
Don't be afraid to ask your students for input as well! Hand out quarterly surveys proposing certain schedule changes and see how many people are interested in the new classes and timings. By directly communicating with your clients, you'll be able to tailor your yoga studio schedule to their needs.
4. Schedule your instructors wisely
Your yoga instructors are another integral factor you must consider when adjusting your timetable. By knowing which teachers attract the most yogis, you'll be able to make the necessary alterations.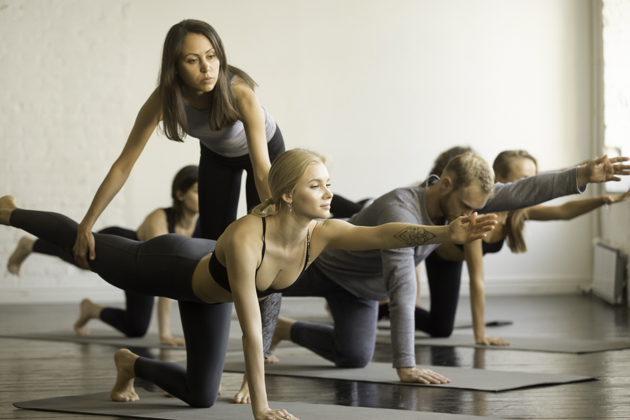 Teachers at your facility must be able to build a sense of community within every class. They should make every student feel comfortable and push them to grow within the practice. Instructors who are truly invested in their students are usually the most popular, so observe which classes have the highest attendance rates. Most students pay repeat visits to their favorite instructors, so use this knowledge to your advantage and give these teachers more classes during busy times to bring in even more students!
Leave the days that are not quite as active for instructors who are still new to your studio or are in training. Never put a team member in a position where they won't excel, so give your staff the necessary time to train before moving their classes to peak timings at your studio.
5. Use the right yoga studio software
As you can see, there are several moving parts to modifying your yoga studio schedule. From analyzing data to figuring out which timings work best with clients—you must be thinking how will you ever be able to create the perfect timetable? Have no fear! Meet WellnessLiving!
WellnessLiving' s all-in-one yoga studio management software is designed to help business owners like you grow their studios. With our intuitive system, you can build and manage your studio schedule with ease! Our software lets you categorize your sessions into classes, appointments, or events. What's the difference?
Classes are services offered to groups that take place at a specific time during the week.
Appointments are one-on-one sessions.
Events are for workshops and other programs that last for a specific period.
With WellnessLiving, you can now arrange your classes into these categories and make things crystal clear for your clients.
Not only does WellnessLiving make things clear for clients, but you get a better view of the inner-workings of your business as well! With a system that manages your entire schedule, you can find the information you need faster—such as a specific location, staff member, or class. This tool also makes it easier for you to make changes to your schedule. If an instructor calls in sick, for instance, you can easily find a staff member who is free at this time and make the necessary modifications on the spot! You can also manage attendance lists through our system, which you can use to analyze which classes are the most popular.
For more information on yoga management solutions and what you should look for (in any software system), click here.
In Conclusion…
Modifying your yoga studio schedule is an extremely effective way to scale your business. With the proper alterations, your facility will soon be buzzing with yogis from far and wide!
Besides WellnessLiving's scheduling feature, we also have a multitude of other tools to help you grow. Our Reserve with Google integration can help your facility stand out in the digital space, attracting more newcomers to your business. Or, choose from seven different client retention programs to keep your students engaged! Thinking about incorporating a rewards program? We've got that too! All the above? Good thing WellnessLiving offers an all-in-one software has everything you need with no sneaky add-ons!
Ready to explore our software? Sign up for a free, no-commitment demo with us today and have all the tools necessary to expand your business!