Dec 24 2019, 9:00 AM
How to Attract More Yoga Students
Want to make 2020 your busiest year yet? Attract more yoga students by focusing on lead generation! The more leads you capture, the more you'll see your business grow.
What is "lead generation" and how can you use it to attract more yoga students?
According to Hootsuite, leads are "potential customers who have expressed some interest in your product or company and have provided contact information you can use to follow up with more information." So, any potential client whose attention you've attracted qualifies as a lead!
Working on lead generation means focusing on acquiring as many prospective clients as possible to get attention for your studio, bring in more business, and increase your profits.
9 Strategies to Grow Your Clientele
Are you ready to get to work and attract more yoga students with our expert tips? We've got some ideas to help you maximize your marketing efforts and make the most of your lead generation strategy.
1. Focus on your community
If you want to draw people in, start with your neighbors! Get the community interested in your studio by getting their attention. If they haven't heard of you, they can't visit, so get busy making a name for yourself. Building your brand and becoming known in your community will attract more yoga students – and more people through your doors means more revenue for your business!
How can you connect with your community? Getting involved in local events is a great way to meet people and introduce your business.
Set up a booth in a local fair, wellness event, or trade show to expose your studio to attendees. Sponsor a community event so people get to know your name. You might even want to advertise on a local billboard or town sign to get noticed.
Be sure to have postcards, business cards, and other promotional materials handy to give out to interested leads. Getting the attention of your community and making friends with your neighbors will set you on your way to attract more yoga students and boost your business.
2. Choose a charity
You can also appeal to your community by getting your neighbors involved in a cause you care about! Help make a name for yourself by making a difference.
Choose a charity you're passionate about and campaign to support your cause.
You could solicit clothing donations for a coat drive. Or start a campaign where your company matches monetary donations. Or ask your community to join you to sort food at a pantry. Attract more yoga students by getting your community working together to reach a goal and make a difference.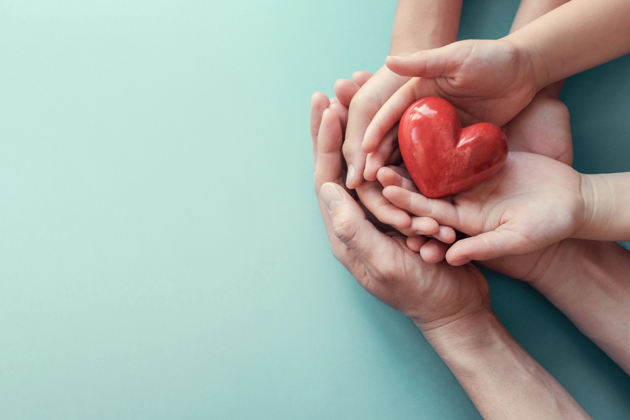 This strategy benefits everyone: you help a great cause while attracting potential clients to your studio. It's a definite win-win!
3. Try traditional marketing
We don't hear too much about traditional marketing these days, but it can still be an effective tool to generate leads and attract more yoga students to your studio. Again, a local approach is your best bet! Try and make the most of your local media for maximum results.
Could you place an ad in a local publication to start building brand recognition? Do you have a community radio or TV station where you might be able to market your business? Is there local media who would be interested in profiling a local business owner?
Stand out from your competition and attract more yoga students by using traditional marketing to get local attention for your business.
4. Seek out new markets
In your quest to attract more yoga students, you may need to try and generate leads with a brand new market. Focus on yoga's health benefits to get the attention you're looking for.
Have you tried getting leads from the corporate market? Contact a few local businesses to generate interest and attract more yoga students with trial classes, office demos, or a corporate rate.
If family classes are on your roster, capture the attention of students and teachers by providing a free talk or demo at the school. Be sure to send info home for parents so they can contact you. Measure the success of this strategy by including a coupon or code so you can track these leads for future marketing.
You could also try reaching out to a local running group or sports team to get them into your studio. Be sure to post a sign-up sheet so you can build your database and follow up with your new leads.
Attract more yoga students by branching out and targeting a unique market!
5. Pick a partner
Another great way to reach a new market is by pairing up with a few local, like-minded businesses and dividing up the work! Feature each other's marketing materials at your reception desks, include a link to your partner businesses on your websites, and talk each other up with your clients.
Attract new yoga students by making the most of a friend's loyal clientele. Here's another chance for you to generate new leads while building business relationships and watching your profits grow.
6. Get trendy
Is your studio making the most of popular trends? Attract more yoga students by expanding your brand to include what's hot in the yoga scene!
Do your research. Are group classes gaining popularity? Are people interested in a HIIT element? Are shorter classes the new trend?
Incorporating the trends into your practice is a no-brainer to attract more yoga students because you know there's already a demand to be met. Choose a trend that works for you and market it to the masses to generate leads and fill your classes.
7. Try a client promo
Everyone loves a sale! Saving money is a great incentive when you're trying to attract new yoga students.
Launch a promo to get people interested in visiting your studio, while you generate new leads! Why not ask your current clients to invite a friend to a free class? You'll meet their friends (new potential clients) and they'll get to share the love they already have for your studio.
You could also start a referral program, where clients who refer new members will receive a prize or perk. They'll be providing you with a lead and they'll receive a thank you for supporting your business – everybody wins with this promo!
Another idea might be to host themed classes like family nights or group yoga events where your clients can include a group of people at a reduced rate – or even free – to give you a try and see what yoga is all about.
Approaching your current clients with a promo is a winning way to get new leads and attract new yoga students.
8. Social media
Social media is one of the best ways to get attention for your business and generate leads from connections to your existing community. Not social media savvy? No problem! Today's tools offer you an easy way to market your studio to a large audience with very little sweat equity.
Start your campaign by posting engaging content on your channels. The more comments, likes, and engagement you garner, the more potential clients will be exposed to your studio.
Be sure to answer each question or comment posted on your feed, and share relevant content to keep your community interested and expand your reach. The more available you are, the easier it will be to attract more yoga students and grow your community.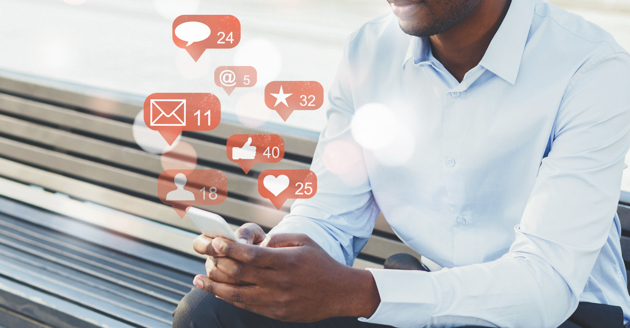 Once you have a solid following, consider placing ads on social media to generate as many leads as possible. Target a market you want to attract and then advertise with content you know will get them interested in your business. Think informative, well-written content with great photos. You could even advertise to ask people to sign up for your newsletter – and get a long list of leads at the same time!
9. Become a Google expert
We've covered social media, but how do Google searches fit into your strategy to generate leads and attract more yoga students?
You want to make sure your studio comes up on the first page of Google's search results, but how can you make that happen? With a great yoga studio software, you'll never be on page two of a Google search again!
At WellnessLiving we offer Reserve with Google, which is a simple tool that helps get your business to the top of search results. This Google-partnered advantage allows clients to navigate from the search results page to your business page, using a direct booking button on a Google My Business listing. It's as simple as that!
What else can it do? It also allows you to get the best search results by location. This means that with our Google Maps integration, you'll be at the top of the list for searches like 'yoga studio nearby'!
Google searches play a vital role in attracting new clients, getting noticed, and building your online presence. With our help, you'll have the tools you need for a lead generation strategy that will attract more yoga students to your studio.
The Final Word
Generate leads for your studio, attract more yoga students, and build your online presence with help from WellnessLiving, a yoga studio software like no other! Get the tools you need to see real results with your lead generation strategy!