May 08 2020, 9:00 AM
Become a Successful Virtual Fitness Coach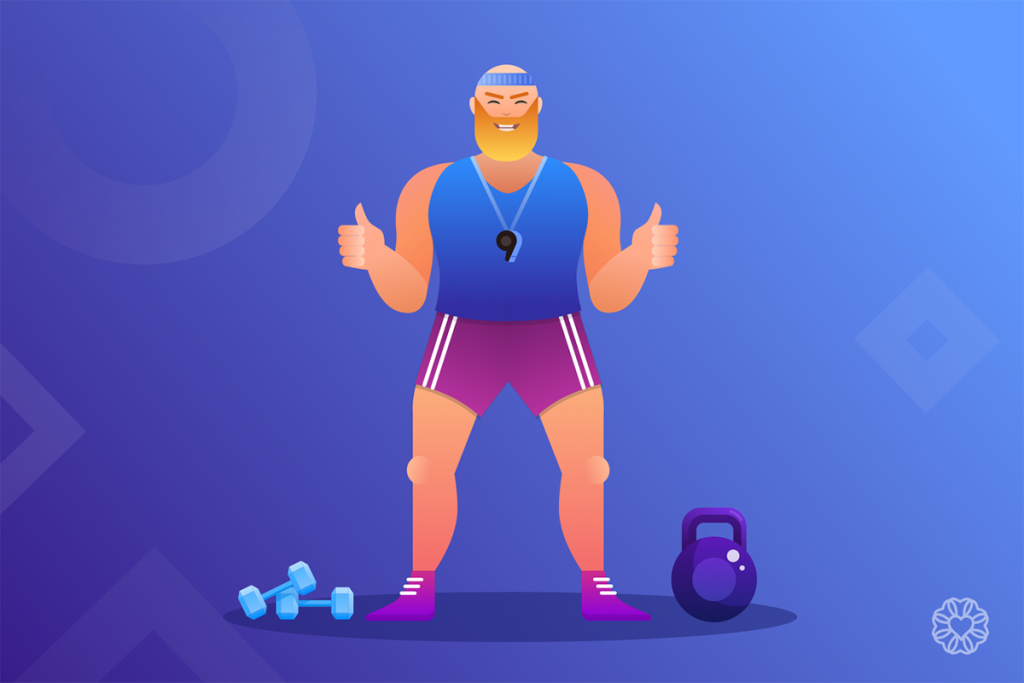 By now you're probably a pro with online classes and virtual content, but how are you connecting with your clients? While livestreaming and recorded classes are a positive step, nothing is more effective than private one-to-one sessions!
Your clients rely on you for guidance, motivation and accountability. As COVID-19 continues, it's time to connect with clients on a personal level. With customized workout plans, nutrition coaching and individual training, you'll strengthen your connection, keep clients accountable and help them set and work toward realistic goals.
Why is building a one-to-one connection so important for your clients? Now more than ever, people are looking to connect and focus their attention on their health and wellness goals. Here are just a few of the perks that personalized sessions offer your clients:
Much-needed human interaction and communication
Customized attention that a group class can't provide
The chance for newcomers to ease into fitness from the comfort of their own homes
The ability to work within a client's limitations (like injury, condition, or pregnancy)
Real-time help with modifications and form corrections for better performance
Personal goal setting and consistent accountability
How to find success
To start your journey to becoming a successful virtual fitness coach, you need a plan of action. Get organized with a formula that you can repeat for each client. Set up templates so you can focus your energy on your client's needs, without having to start from scratch each time. Here are some tips and tricks to make your private coaching sessions a success:
Use forms
Once a client has signed up, you'll need them to complete a detailed intake form online before the initial consultation. Here's what you need to know:
Complete overview: Get as much info as you can right from the get-go, so your starting point is clear. Ask questions about their fitness level, current routines, diet, supplements, medications, limitations, and what equipment they have access to at home.
Have them sign a liability waiver: Just like in person, it is essential that clients sign a waiver so that you are legally covered while you are training remotely.
Do an initial consult
The initial fitness session should be conducted as a consultation. It is important to determine your client's needs and what motivates them in order to set them up with a plan that is tailored just for them. Focus on the main goal that they hope to achieve by working with you, then show them how they will succeed with smaller daily, weekly and monthly targets. The initial consult is also a good time to look at their current workout space and get them set up at home for success.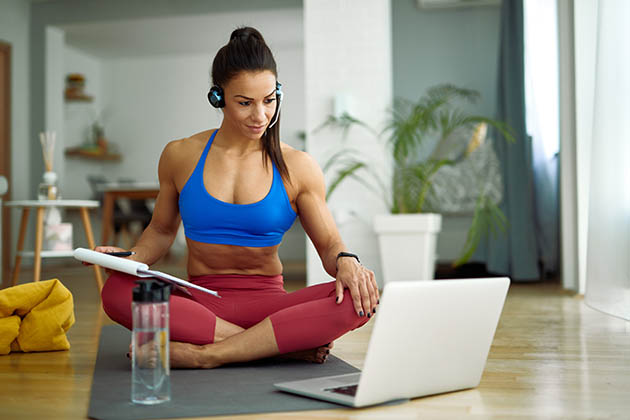 Make workouts simple
The sessions need to be clear, with simple workouts. If they're too hard, clients will lose motivation and get off track. Here's how to get the job done:
If clients are lacking equipment, rent out or sell them what they need to follow your plan.
Give them access to livestream and on-demand classes to supplement your private sessions.
Focus on fun! These one-to-one sessions give you the chance to really connect with clients. It's that unique bond that you create with them that keeps them coming back!
Keep in touch between sessions
Speaking of fun, it's your job to keep it interesting and keep your clients motivated. Building a connection and working together is how your clients will achieve success, so don't leave them hanging!
Stay on top of their progress. Make yourself available to answer questions, adjust the plan or offer alternatives when necessary. They rely on your expertise. Being their coach, mentor and number one advocate means they can always count on you.
Inspire clients with information. When clients get off track or need more advice, you're there for them. Send links to interesting articles, blogs, videos, books, or podcasts– include anything that teaches, interests and motivates them to achieve their goals.
Ask them for feedback. What's working for them and what would they like more of? Pay attention because this will help you serve the rest of your clientele even better.
Reward your clients. Be sure to praise and incentivize clients when they make progress or reach a goal. Offer a loyalty rewards program with discounts or merchandise when they sign-up for online sessions, or share their progress on social media.
Get the word out
Once people know you're offering one-to-one sessions, your virtual business will thrive! Promote your online coaching through your social media channels, with an automated email or text campaign and by adding a widget to your website for easy access.
Start a Facebook group to get your community together and ask happy clients for testimonials – a good success story can help get others on board. Get your name out there to as many people as you can. Making a name for yourself and building connections with your clients through personal coaching sessions is the secret to your success!
Want a way to streamline and automate your business with an all-in-one platform? From booking your one-to-one sessions to automated marketing features, WellnessLiving offers the tools you need to effectively run your business. Interested in learning more? Book a no-commitment demo today!