Sep 18 2020, 9:15 AM
7 Benefits of a Zoom Integration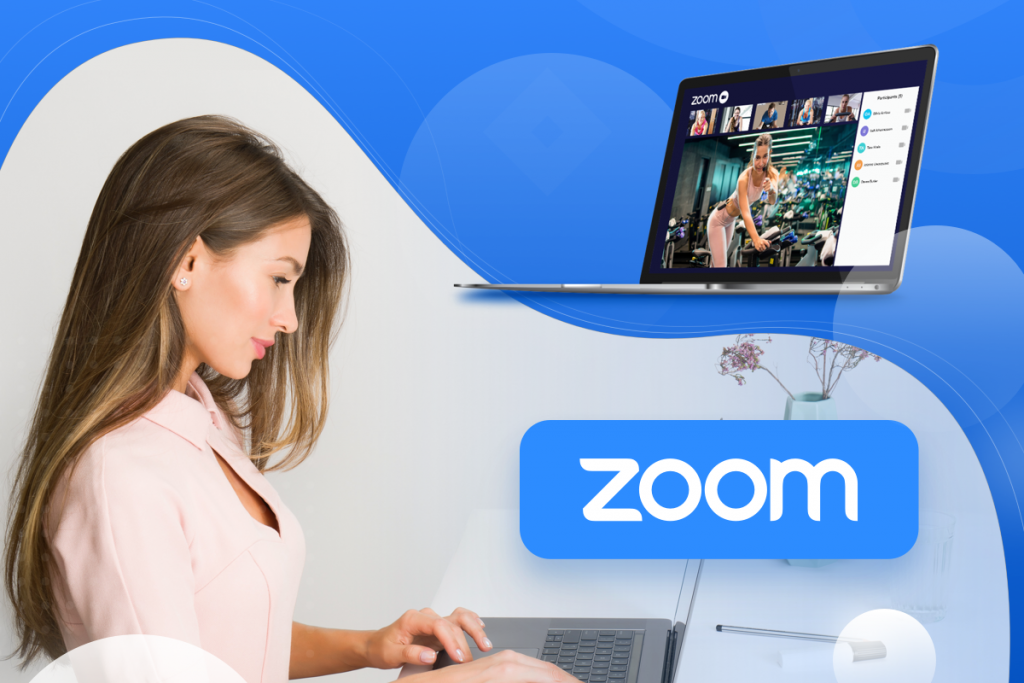 Have you joined team Zoom? It's the talk of the town, with fitness businesses using it to stream live classes, host workshops, coaching sessions, events, and more! Your business needs to be using Zoom to compete in the online space and to meet client demand.
At WellnessLiving, we're super excited to offer our Zoom integration! When the industry began changing, we knew we needed to provide a way for our customers to take their businesses online and Zoom integration was born.
How does this tool make your life easier? What if you had help and you didn't have to do everything manually? That's the beauty of integration! There are so many benefits that make running your virtual classes or services easier than if you were to do everything yourself. In this article, we'll run through seven of the top benefits of our Zoom integration and how it will benefit your business.
1. Simple sign ups for your clients
How simple is your sign up process? The easier you make it, the higher attendance you'll see.
With WellnessLiving, it's never been easier for clients to sign up and join your online classes – just click a button and they're good to go!
It's sending a Zoom link in an email, but with the advantage of WellnessLiving's all-in-one solution. You still have an option to send Zoom links to those who book your virtual class, but it's just as simple for clients to join right through WellnessLiving!
2. Booking is simple with Reserve with Google
Our Zoom integration also seamlessly connects with our Reserve with Google feature. So, once they find you online, they can book your virtual classes directly from their web search or Google maps. It's a great way to fill your livestream classes and convert new leads.
Here's how easy it is for you to get set up:
Link your Zoom and WellnessLiving accounts.
Switch your class setup setting to "Virtual Zoom Services".
Update your hours in your Google My Business listing.
Turn it on and click promote!
3. Works seamlessly with the staff and client apps
Integration is the key here. Avoid the hassle of separate third parties by managing everything through WellnessLiving's one-stop shop. Clients go through the steps seamlessly, booking virtual classes right through the software on the web app or from anywhere on the go with the Achieve Client App. Clients can then join a live Zoom class or get on a waiting list straight from the app, in no time flat. Our tools make it easier than ever to connect with your clients – you can even host more than one event or session at a time to really boost your numbers.
Your team will love it too! Staff can use the Elevate Staff App to host virtual services from a mobile device. We do all the work: once set up is complete, your virtual services will start on their own, launching Zoom automatically for a worry-free process. It's so easy, you can multiply the formula, so your team can host recurring sessions to build loyalty and collect regular fees, all with our pro tools.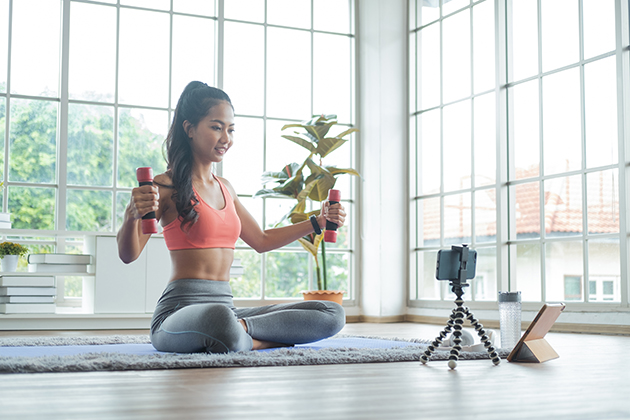 4. Gets the word out
With WellnessLiving, you can spread the word about your online and in-person classes, appointments, and events in a snap! Our marketing tools let you promote your online services to existing members and send automated reminders with a Zoom link for a faster, more direct process.
Here are the best ways to notify current clients of classes, allow quick sign ups, and attract brand new clients to your classes:
Email: Give your clients all the details with a targeted email campaign.
SMS/text: Reach clients in a hurry with announcements, reminders, and sign up links.
Push notifications: Similar to texting, here's how to connect with clients through their mobile device, without taking up their data.
Website widgets: Use direct booking links or the schedule widget on your website to attract new clients to sign up.
5. Grant member-only access to your services
Feeling stressed about adding registered clients to your Zoom services? Struggling to keep track of who's in the class and who's paid? Stay on top of security and spend your time on more important tasks with WellnessLiving's direct integration.
With its automatic verification, only members will be able to access your virtual classes! Gain peace of mind with our encrypted Zoom links that go through the WellnessLiving system, so you know it's your paying clients in class – not just anyone off the virtual streets.
6. Give clients membership options
Do you have something for everyone? Add flexibility to your memberships with our Zoom integration!
Are you offering an exclusive online membership? Creating a hybrid membership with online and in-person perks? Offering online services as a VIP add-on? This is how you become the go-to for your clients. Give them the membership options they need, with the tools to make it simple and you'll keep them for life!
7. It's easy to set up
Whether your Zoom account is free, upgraded or a paid version, WellnessLiving has mastered an easy set up to get your business off and running. Here's how you get started:
Connect your Zoom account with your WellnessLiving account.
Mark the services you want to make virtual and adjust privacy.
Tell people about your online options!
Did we mention that you can manage all your online classes and appointments right in your business management software? All you do is set up the services you want to make virtual, so clients know it's on the schedule. You'll even receive an automated confirmation once they book, so you always know your numbers.
Virtual classes have never been easier!
Our Zoom integration benefits your business by saving you time, upping your customer experience, and by separating you from your competition. WellnessLiving really is your all-in-one solution! Make signups easy, attract attention with Reserve with Google, use staff and client apps to streamline your processes, spread the word about your classes, manage access to your services, and add value to your memberships. All that and more – that's what you can look forward to when you add our Zoom integration to your business.
Our integration makes your job easier, allowing you to collect payments and manage attendance and cancelations, all in one place. And we've got more tools to show you! How else can WellnessLiving help manage your business? Book a free, no-commitment demo with WellnessLiving today!