Jan 24 2019, 2:24 PM
The Ultimate Branding Guide For Dance Studios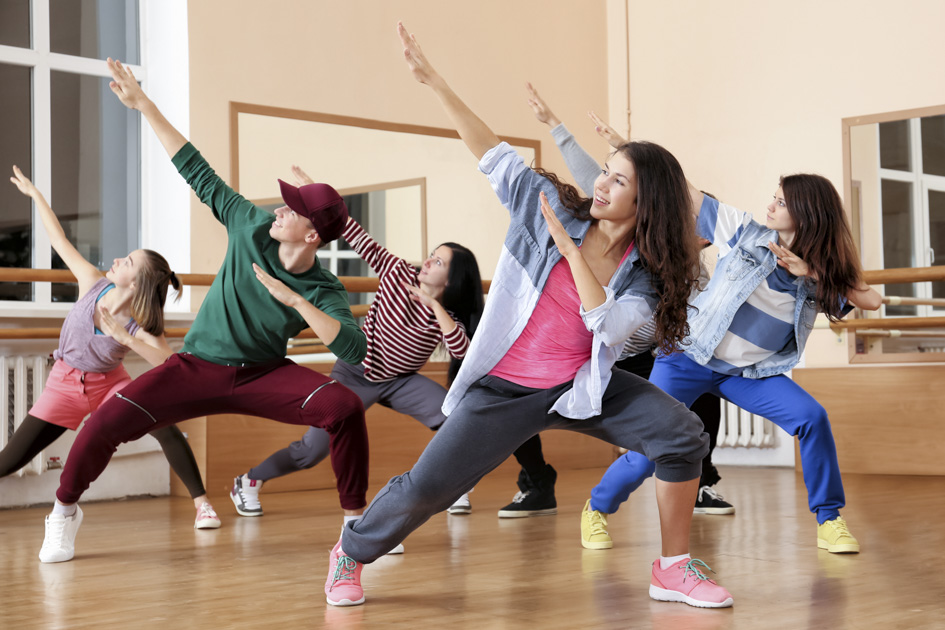 As a dance studio owner, you've put together a world-class dance experience. You've made it your mission to offer students fresh, exciting, and relevant classes, and you want to see your studio soar.
But, with all that you do, have you let your marketing strategy slip through the cracks?
Dance studio owners everywhere want visibility. But with so much competition out there, the only way to get that visibility is to show consumers who you are. People invest in you when they get to know you and your story. They choose your studio because they feel a sense of connection to something very important: your brand.
Now, you might be wondering, what is a brand and how do I get people to choose my dance studio?
What is a Brand?
According to the American Marketing Association, a brand is "a name, term, design, symbol, or any other feature that identifies one seller's good or service as distinct from those of other sellers".
Having a brand tells consumers your values, your offerings, and your purpose. It says why potential clients should pick you instead of the competition.
But how do you pose yourself as unique? You do that through clever, thoughtful and emotionally resonant marketing. Because truly, all the seemingly unique and niche products and services that are successful have managed to attach a feeling, memory and image to what they're selling.
Having a brand tells consumers why they should pick you instead of the competition.
Now, the question is this: how do you pull off thoughtful and resonant marketing alongside so many similar looking dance studios?
Well, we're going to answer that question for you! But first, let's get into why your dance studio needs a brand.
Why Every Dance Studio Needs a Brand
Having a brand makes your dance studio stand out
With all the competition, it's hard for customers to make the distinction between you and other businesses. In your case as a dance studio owner, it's hard to stand out as the place to dance.
But when you share your story and allow consumers to tell stories about you, that's when you stick out like a sore thumb (hopefully for all the right reasons).
Branding creates name recognition. What's in a name? The answer is everything! It's up to you to provide the promise of high-quality service and then live up to it so that your business name can be perceived as something of value.
Branding also creates feelings of familiarity in consumers. Familiarity is important because it means that people not only recognize who you are, they also know what you do and how you do it. They feel like they know you, and that perception of you will make the difference between whether they choose your dance studio or another.
Having a brand can help you build a good reputation
People like businesses with good reputations. But what helps build that positive reputation is branding. Planting the seed of who you are in your customers (by how you treat them and what you offer) does the trick. When customers have good things to say about your dance studio, they spread the word.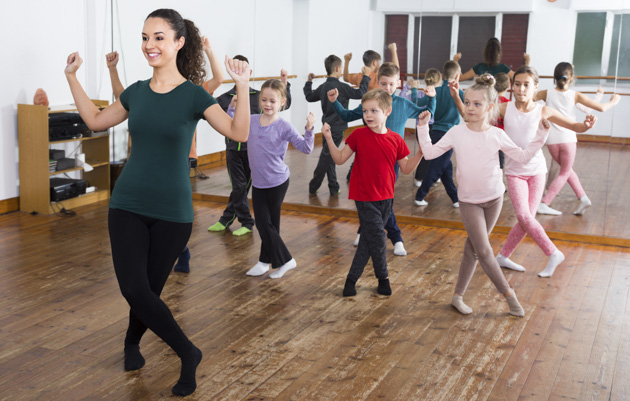 Having a brand gives your dance studio focus
You opened your dance studio with a goal and a plan. Perhaps, you also crafted a mission statement which outlined what you wanted to offer your customers and why. Having a brand helps you communicate your mission, your passion, and your goals to your consumers.
Having a brand builds customer loyalty
Customer loyalty will catapult your dance studio into a new dimension. Because, when you have students who are firmly committed to coming to your studio (because they just can't dance anywhere else) it means that your brand resonates with them. They love your studio, your message, your team…and all of that is part of your brand.
What a Brand Does
Let's talk about what a brand does shall we?
Most dance studios promise to provide quality teachers, lessons, and a welcoming atmosphere. And in your endeavor to brand your studio, you should convey that in your messaging. Because, surely, you intend to keep your promise.
A brand asks for your trust
Because you've promised to give your customers and prospective clients the best of the best, you need your customers to trust that you will.
A brand reacts to consumer perception
It is consumers (not business owners) who build brands. As much as you can craft your mission statement, and say who you are, it's what people say about you that matters.
A Brand creates a persona
Rather than thinking about building your brand, focus on creating a persona of how you want people to see your dance studio, and follow through with it. The important question to ask yourself should be: "Who is my brand?" rather than "What is my brand?"
Brand Building 101: a Step by Step Guide
So you want to build a brand? Here's how to do it:
Step 1: Define Who You Are
You can't build a brand without knowing who you are. Defining who you are as a company is the first step towards building your brand and overall business success. Ask yourself these important questions:
What services are we offering?
Since we're talking about dance studios, you probably already know what genres of dance you want to focus on. But do you know whether you want to offer any additional services (such as retail or special events)?
What sets our dance school apart from the others?
With so many dance studios out there, what makes your studio unique? Do you offer specialized training for people who want to pursue dance as a career? Are you a dance studio run by a former ballerina? Or do you offer dance classes that are geared towards a certain age group or people from a certain walk of life? What makes you different? It's vital that you're able to answer this question.
Do you value hard work, discipline, and determination; or are you a studio that wants to spread fun to the masses? Asking yourself this question as a business owner is going to serve as the foundation in what you're trying to accomplish.
Who are our target audiences?
Are you interested in teaching beginners, intermediate, or pro dancers? Do you want young dance students or do you want committed adults who plan to dance at your studio long-term? As nice as it sounds to be everything for everybody, it can be detrimental to spread yourself too thin. So make sure you know who your target audience is.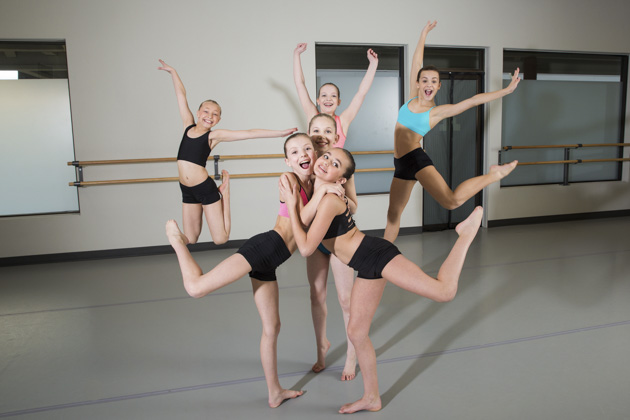 Step 2: Create a Visual Identity
Once you've established who you are, the next step is to create your visual identity.
Your visual identity is what people first think of when they think of who you are. Likely, it'll be your logo.
As a dance studio, you should have your logo and your colors picked out alongside a branding expert. This will give you a professional look and it will give your brand a lot of pop!
Your visual identity is what people first consider when they think of who you are.
You should put your logo everywhere. Put it on your website, your studio walls, on flyers, on the outside of your building, and especially on your social media. As for your colors, splash out and put those everywhere too. Ensure that your brand colors are on your staff t-shirts, on any merchandise you sell (alongside the logo!), and on any technology your clients have access to (such as a custom branded mobile app).
Step 3: Establish Your Brand Voice
OK, so you've established who you are, and you have created the visuals, now it's time to raise your voice!
Have you thought about creating a slogan for your dance studio? You should! Tie your slogan to your mission statement. For example, if your mission statement is "To provide the most exciting dance classes and the kindest customer service", then perhaps your slogan could be "We are Exciting! We are Kind!"
Cheesy? Perhaps! But you get the idea.
You only have one moment to tell people who you are, so you have to make it count
The point is that your voice should be heard loud and clear. You only have one moment to tell people who you are, so you have to make it count.
Step 4: Coordinate & Integrate
This is one of the most time consuming but necessary steps out there. And it takes so much time, consistency, and commitment, that a lot of people let it slide.
Consider letting your logo be seen. That means putting it on your social media, your website(s), and everywhere that your company goes. And as for your voice? It too should be on your social media, your website, and, again, everywhere you go (including events).
Finally…
Now you know what branding can do for you and why it's so important for your dance studio. As a software provider, we want to provide you with all the tools necessary to help you be successful. We offer amazing features, such as native marketing tools and a custom branded app, that will help you in your efforts to brand your dance studio. Ready to see for yourself? Try a free, no-obligation demo. We want to see you win.