May 13 2022, 9:00 AM
Breathe Fitness Studio Streamlines Client Management with WellnessLiving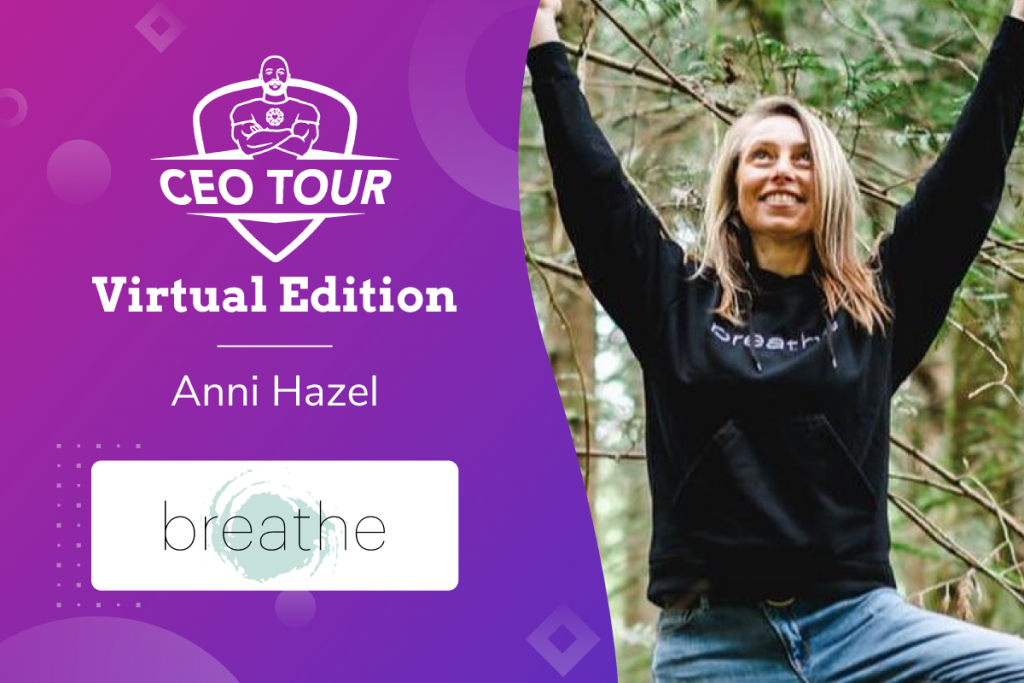 If you asked Len Fridman, CEO and co-founder of WellnessLiving, what the favorite part of his job is, he would say the CEO Tours. Although the pandemic forced Len to pivot to virtual CEO Tours, this hasn't stopped him from meeting with customers to find out how WellnessLiving's software has helped them manage their business.
On this leg of the tour, Len met with Annalize (Anni for short) Hazel, owner of Breathe Fitness Studio in beautiful Squamish, British Columbia. Anni made the switch to WellnessLiving in January of 2021, and says, "It was like night and day from our previous software provider."
Read on to learn about Anni's switch to WellnessLiving and how our client management tools keep her business organized to streamline the client experience.
Breathe Fitness Studio at a Glance
📍CEO Virtual Tour Destination: Squamish, British Columbia, Canada
📍Customer Business: Breathe Fitness Studio
📍Website: https://breathesquamish.com/
📍Special Guests: Anni Hazel, owner
📍Number of Locations: 1
Meet Anni Hazel, Owner of Breathe Fitness Studio
Like so many others, Anni Hazel started practicing hot yoga simply for the health benefits, while trying to manage her asthma. Little did she know the mental and spiritual benefits that she would also get from yoga would eventually cause her to make one of the boldest careers moves of her life.
After 15 years of working in corporate Canada, Anni decided it was time to make a lifestyle change. She realized that the simple concept of breathing is something that so many of us take for granted.
"We don't consciously breathe," Anni says. "I'm learning so much about how simple it is to just sit down and breathe and recenter." With the support of her husband, Anni opened Breathe Fitness Studio in 2008. Anni's goal with her studio was to have everyone feeling better than they did when they arrived.
Breathe Fitness Studio has a class for everyone and every fitness level. With various types of yoga, including Hot Yoga Flow and Candlelight Yin, and a wide range of trendy cardio classes such as Ballet Barre Fitness and Cardio Sculpt, a membership at Breathe Fitness Studio is an investment in your mind and body.
Why did Breathe Fitness Studio switch to WellnessLiving?
In early 2021, Anni was on the lookout for new software that would help her business evolve.
"I realized that my previous software provider just wasn't working for me," Anni says. "I found their technology very difficult to use and I knew that I needed to find a software company that could help me reach my goals."
On a demo with WellnessLiving, Anni saw the software in action and was happy with everything, including the simple, easy-to-use interface. Plus, WellnessLiving was more affordable and featured every software tool she needed built right into the platform. Anni was ready to switch after that demo and she's happy she did.
"My switch to WellnessLiving was a very positive experience," says Anni. "From the moment I had my first call with my dedicated onboarding specialist, to the very thorough training I received, I've felt very supported by the entire team!"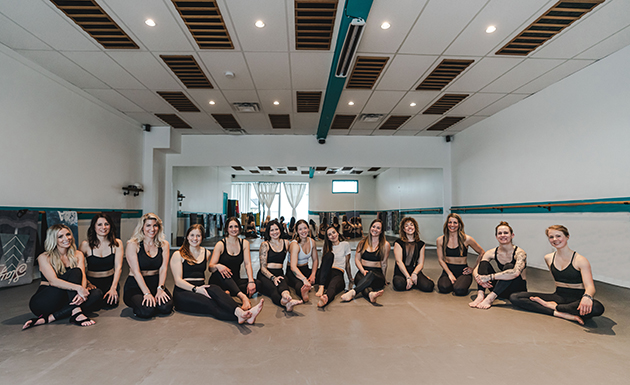 What tools have helped push Breathe Fitness Studio forward?
There were a few software features that stood out to Anni. Here are three client management tools that have had the biggest impact on Breathe Fitness Studio.
The Client Profile
With WellnessLiving's unique client profiles, Anni can keep her client's personal and financial information up to date and organized. Conveniently collect, store, and track client data—from credit card info, communication history, client goals and progress, attendance records, liability waivers, and more.
"With WellnessLiving, we take the client experience to the next level," says Anni. "Our instructors and staff no longer have to chase down missing client information—it's all stored in one place. Plus, there's a report that tells us whenever a client's credit card is about to expire, so we can reach out and ask them to update it to ensure they never miss a payment."
Powerful Mobile Apps
Anni is very impressed with the client management capabilities of WellnessLiving's powerful mobile apps. Clients can change their profile details within the Achieve™ Client App, and staff can manage the client profiles using the Elevate™ Staff App. With the staff app, Anni can quickly track attendance and payment details, change client payment methods, monitor client rewards points, add family and friends to client profiles, and reach out to clients via phone, email, or text.
BOOK-A-SPOT™
In the Achieve™ Client App, Anni can streamline the client experience with BOOK-A-SPOT™—an in-app feature that allows you to manage studio equipment and space. Clients can also book their favorite equipment or spot at the studio. Anni says, "Our clients just love reserving their favorite spot in class. Plus, it's a fantastic way for us to manage class sizes."
Are you ready to empower your business with WellnessLiving?
Every month, hundreds of business owners like Anni make the switch to WellnessLiving. Thanks to WellnessLiving's client management tools and mobile apps, Breathe Fitness Studio has everything needed to manage and grow their business.
Are you ready to breathe new life into your business? Book a free, no-commitment demo today to learn more!