How to Build a Blog That Gives Your Business a Voice and Helps Its Personality Shine Through
Tuesday, May 29, 2018
•
04:33 PM EDT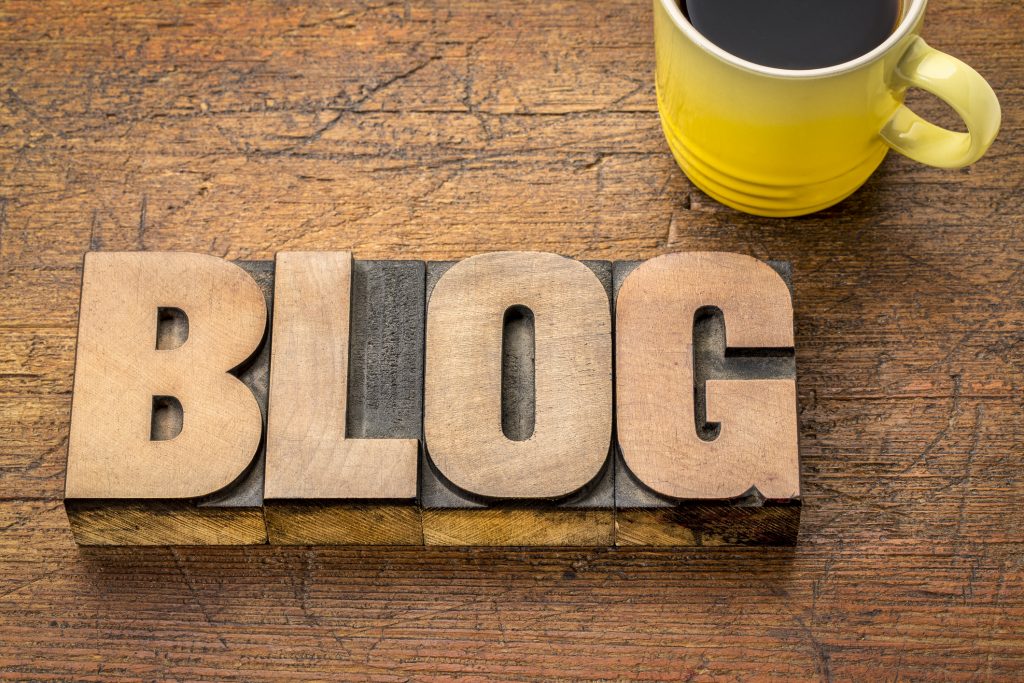 Quality website content is one of the best ways you can establish a connection with your customers, new and old. For businesses in the health and wellness space, in which there's a lot of competition, top-notch content is especially important. Building a blog that helps your business' personality shine through can give prospects and existing customers a taste for your business, establish yourself and your staff members as industry experts, and help your website perform well in search engines. As it relates to sales and the growth of your business, a blog can help you establish a presence within your industry online and become a go-to source for quality information that will help to bring customers through your doors.
The problem for most businesses is understanding how to get to the top of the search engine results and how to get potential clients to click on your website. Below, we've outlined some helpful tips designed to help you create a blog for your business that sells.
Develop Topics of Value
Even the most creative posts won't get the traffic they deserve if they aren't on topics of value, and with over 152,000,000 blogs on the internet, it will be hard for clients to find you unless you know how to get the information out there efficiently.
Consider searching sites like Reddit to see what people are talking about. Create blog posts on trending information, like new fitness products and challenges.
For example, you could have a look at any customer reviews.
What kinds of questions are they asking? Are they confused about any of your services? How can you build on your customers' comments?
Research is an essential element to creating valuable content. Give yourself the time to research topics properly and use competing or other industry websites as a source of information. Try to discover knowledge gaps that your content could fill.
How-to guides and list posts are excellent places to start. These types of posts are not only easier to produce than long-form, highly technical pieces, but they're also easily digestible pieces of content that your audience will find valuable.
Turn to The Professionals
If you're uncomfortable with writing, turning to professional writers to get your message heard is an easy and affordable way to produce content for your blog. Not only will you get exceptional material in each post, but these individuals know how to integrate basic SEO into their writing to help your position in search engines and drive organic traffic to your website. While you may have to pay someone to write content, you're doing so with the hope that your blog content will attract new members to your business or encourage existing members to spend more money with you.
If you choose to write content on your own, make sure your writing is grammatically correct and free of any spelling mistakes. Posts riddled with misspelled words and improper form devalue your site and cause people to look elsewhere. Consider searching online for online writing tools, such as Grammarly, or use spell-check tools in your word processing software religiously. If possible, have a trusted staff member familiar with the content read through your post before posting it to your website to catch any mistakes that you may have missed.
Develop Your Voice
The type of voice you choose for your blog can make or break you. Start by making a list of adjectives that describe the kind of blog you want to create. Will your site be an authoritative site or will it be friendly and conversational? Do you want to intermingle your information with jokes and a witty repartee or would you prefer a more serious and straightforward tone?
Consider the atmosphere of your company and the environment your business expresses to your clients. The tone of your blog should reflect the environment you're trying to achieve with your business, in reality and online.
Connect With Customers
Before knocking out another blog post, consider asking existing members what they want to hear. Create posts that highlight a different staff member each week. You might also address any issues or questions that have come up in any of your classes.  
Share on Social Media
Once you've started writing your blogs, drive traffic by sharing your content via your social media channels. Encourage existing clients to share your posts. You could even run a loyalty program challenge for members to receive rewards for every post shared across different social media platforms.

A health and wellness blog can help your business stand out from the crowd and drive new and potential client traffic to your site. While doing a blog correctly takes a bit of time and effort, the payoff is significant when done right. Just like your business, the results over time will prove to be worth the effort.
If you would like to talk to a WellnessLiving representative about how we can help your studio grow to success, book a free demo of the platform, or call us at 1 (888) 668-7728 Today!