Feb 25 2020, 9:00 AM
5 Ways To Build Client Retention At Your Martial Arts School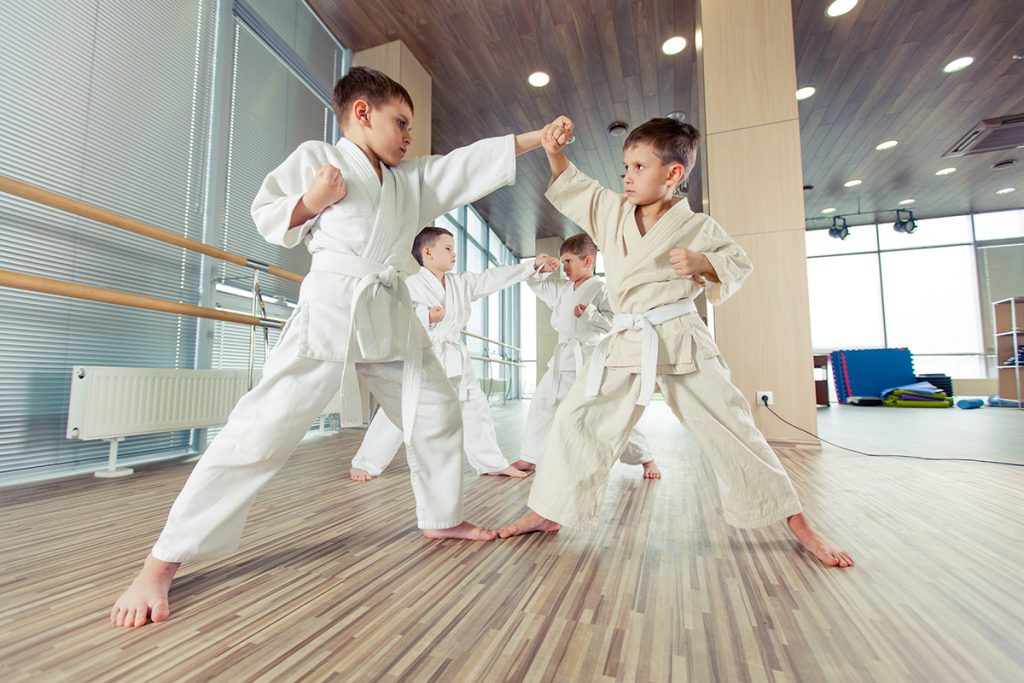 Do you have a solid client retention strategy to kick your martial arts school numbers up a notch? If not, why not? From using your martial arts software to rewarding customer loyalty, using the tools you have at your disposal is essential to the success of your business.
What is client retention, exactly? Just like it sounds, client retention refers to your ability to build loyalty and hold onto your clients. Measuring client retention gives you a benchmark to gauge your successes in keeping clients, rather than acquiring them. Getting new clients is also important, of course, but if you can't keep them, you're in trouble.
Adopting a winning client retention strategy is especially important for a martial arts studio because it's a competitive world out there! In fact, studies show that there are over 80,000 martial arts studios in the U.S., with 5 billion dollars in industry revenue recorded for 2019.
These stats show that there's a significant interest in martial arts in the fitness world, with a wide variety of options for consumers. You need a strategy to get attention, build your community, retain that clientele, and watch your profits grow.
Sound daunting? Not to worry, our experts have put together a list of the ways you can improve your client retention to get your martial arts studio where it needs to go:
1. Connect with your clients
Client retention starts with relationships! In general, people like to do business with people they like and businesses they feel comfortable with. Make relationship-building your first step in creating a client retention strategy that works!
Develop client profiles
In order to build a strong connection with your martial arts students, you need to get to know them! Here's where your martial arts management software can lend a hand. Use the tools you have to put together a dossier on all your clients, with as much information as you have access to. Include info like pet names, birthdays, preferred classes, and more, to build a profile you can rely on to make a connection.
Allowing your whole team to access these profiles through your karate studio software will make it easy for you to keep your message to your clients consistent: we care about you. Prioritizing this message across the board will impress your clients, while making them feel special by each member of your team, each time they visit.
Make a connection
Now that you've collected all the information you can, use the data to connect with your clients. For example, schedule a birthday email to be sent on their special day. Or celebrate a client's recent success story on social media. You might even ask your students or staff to submit the names of students to highlight at your studio. Keep your clients for years to come by making them your friends, and connecting with them on a personal level.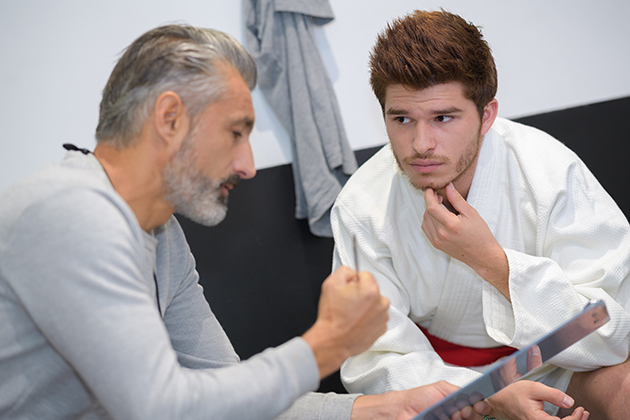 The closer you get with your community, the more loyalty and long-term support you're building for your studio.
2. Reward Loyalty
Loyalty is the foundation of client retention. The premise is simple: you keep your clients happy, they remain loyal to you. People are creatures of habit and they naturally gravitate to what they know and love. Once your business is in that category, client retention is a cinch!
How do you promote loyalty? The best way to entice your clients to stick with you is to show them that you appreciate their support. When your clients feel appreciated, they'll show you that love right back.
Develop a program where your clients earn rewards when they support your business. Entice them to participate with coveted incentives. Think free merch, discounts, perks, and anything else you think will motivate your clients to participate.
Again, this is something your martial arts software can help you manage. Allowing clients to track and manage their points from anywhere on the go will make the experience that much easier, and convenience is king with today's clientele.
By using your martial arts software programs for client retention and to manage your killer loyalty program, you'll stand out from your competition as the martial arts studio that can't be beat.
3. Be the Best
Make your customer service experience exceptional! When you keep your clients happy, why would they go anywhere else? Offer the best experience possible, starting with your team, to leave no doubt which martial arts studio is the business of choice!
Get your team on board
From your front desk staff to your dojos, your team represents your business. As your ambassadors, each staff member needs to know that client retention is paramount. They need to conduct themselves as if every encounter is the only impression they get to make on each client.
How do you motivate your team to put client retention first? It starts with the best training. Put policies in place that leave no doubt who's important, and then train your team to succeed. You might even have your new staff shadow your best employees to see how it's done and learn from the best.
Next, you need to motivate them! You could reward performance, celebrate positive feedback, or practice team-building to recognize your team's commitment to excellence. When your team embraces your clients, your retention will go up, and so will your profits.
Get the tools
In today's day and age, a positive customer experience often means that it's fast, simple, and convenient. Use your martial arts management software to make this happen!
Did you know martial arts software offers features like online booking, detailed client reports, online payments, and more? By offering conveniences like client access on the go, mobile apps, and anytime purchasing, your martial arts software will take your client retention to a whole new level.
Get the tools you need to elevate your clients' experience and set you apart from your competition, making client retention a breeze!
4. Be Trendy
Are you on trend? Staying on top of what's happening in your industry will help you stay ahead of your competition. It also shows that you're progressive and invested enough in your clients to want to stay fresh and interesting.
So, besides setting you apart from other martial arts studios, keeping up with the trends will establish you as an authority in your field, giving your clients another reason not to shop around for another martial arts studio.
Is there a trendy class your studio could try out? New equipment that's out there? Are shorter classes becoming popular? How about streaming or offering video tutorials? Got another idea? Start your own trend!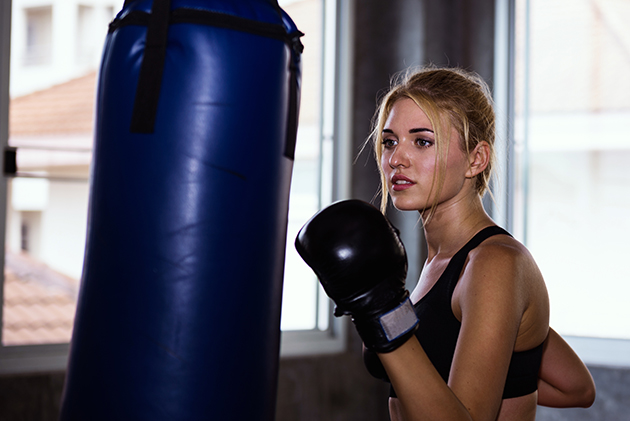 Staying cutting edge will help keep your clients engaged, and that's how you become a whizz at building client retention!
Get in on the trends to get a pulse on the industry, show your forward-thinking, and keep your staff engaged. Be a trend-setter to build client retention like it's your job – because it is!
5. Get Feedback
How do you know what your clients are looking for in a martial arts studio? What will entice them to stay loyal? Where could you improve your service to be the best? The simplest way to find out what your clients are looking for, is to ask them!
Customers love to know that their opinions matter, that their feedback is valued, and that your appreciation for their support is genuine. By making your clients an active part of your community, you're asking them to contribute to your business in more ways than just financially.
You could send out an email survey, ask them open-ended questions verbally, including an easily-accessible link in a text or SMS campaign. Really make them feel like part of the team by asking them to rate your business, suggest improvements, and rave about what they like best.
Make change
It doesn't stop there, though. Take their feedback to heart! Objectively look at what your clients want to see changed, and then make the changes that work for your business. You won't be able to do everything they want – it's your business, of course – but to show your clients you really want to be the best, you need to try and make the changes they want to see in order to better their experience.
Client retention comes when your clients know they're valued above anything else and by soliciting their feedback, you're making them a part of the decision-making process for your business. Nothing instills loyalty and satisfaction more than your clients knowing they're appreciated and important to you – and that's how you win at client retention.
In Conclusion
For a client retention strategy that rivals the best of them, make the most of your martial arts software! WellnessLiving's all-in-one martial arts studio software can do it all. From building customer profiles to managing and tracking your loyalty program to increasing efficiency and boosting your client experience, our software is your secret weapon for client retention.
Want help with your martial arts software? Book a free, no-commitment demo with WellnessLiving today!