Sep 04 2020, 9:00 AM
How to Build a Long-Lasting Wellness and Fitness Business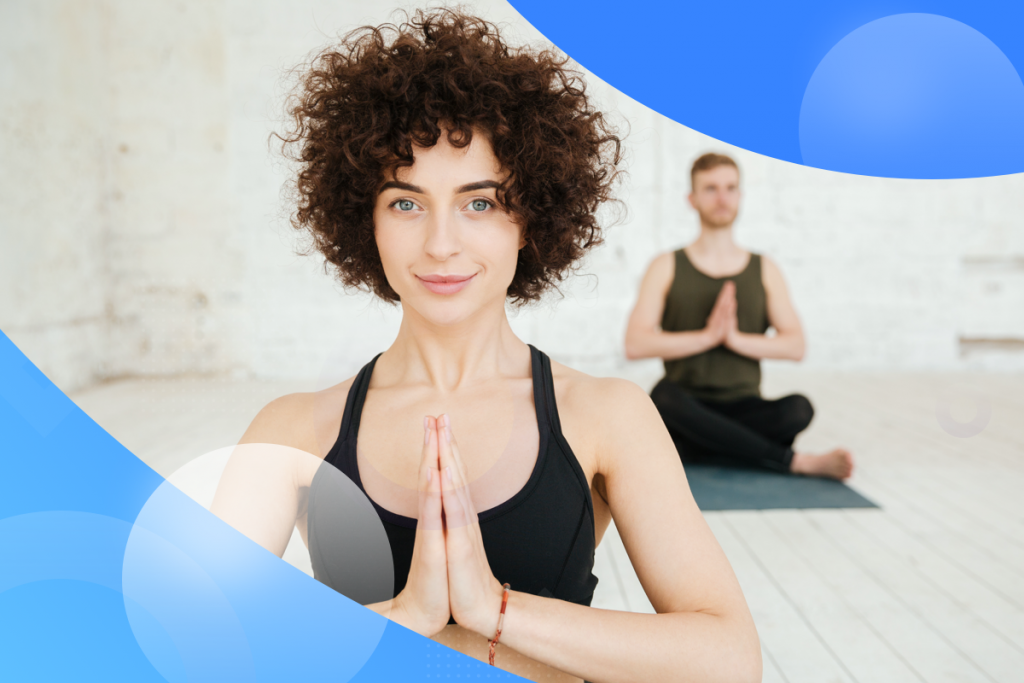 By KK Hart, guest blogger and certified business coach + consultant
In the wake following COVID-19 and quarantine, many businesses are struggling to find strategies and approaches to keep their business open. However, with a little planning and analysis, it's (still) possible to grow and even pivot to a fitness/wellness business model that is sustainable for years to come.
For many, the last few months have been about facing new challenges and concerns over if your business could survive without knowing what the future looks like. Going back to our "normal" post COVID-19 is likely not going to happen any time soon. But just because some clients won't go back to taking in-studio classes or engaging with your business in the same ways, doesn't mean the desire isn't there to support your studio as you expand and maybe even conform to a different long-term strategy.
Grow with what you know
If your target audience is people who want to be healthier or to enjoy their workout, that desire has not changed. In fact, clients are more concerned with not wanting to lose their fitness progress and want the businesses they support to cater to their needs online.
This is potentially no different than what was done in person, but it may just need to be delivered in an entirely new format. That's where you, the business owner, comes in. It's our responsibility as fitness entrepreneurs to listen to the changing customer demands. If your clients are hesitant to know how a virtual service can meet their needs, then it's time to find out more granular feedback about what those needs are!
With this information, you can create new services and offerings for the same clients who love to visit your business and likely will do so more in years to come if you get this right! What consumer doesn't support a business that is actively listening to their needs and wants?!
Market your business differently
Once you start transitioning into a post-lockdown season, don't ditch the business strategies you picked up during quarantine. As you've been social distancing and with many businesses' storefronts closed, hopefully you've spent the time and money to invest in or optimize some targeted digital marketing.
There's no need to stop promoting to clients – instead keep being consistent and offer them more of what helps them reach their goals. Coronavirus may have pushed your business into a virtual realm, but our world has been heading there for some time now.
If you haven't yet invested into digital marketing, here's some stats on why you should:
Over 80% of businesses are on social media, which shows how important online efforts are in reaching clients.
Yet only 30% of businesses are successful in using online marketing to engage and captivate clients.
Over 50% of businesses use email marketing in hopes of facilitating personal connections and sales, but only 15% of clients even open those emails. Sensing a trend?
To build a wellness or fitness business that lasts, a strong digital marketing presence is a must have, not just a nice thing to have. Interacting with customers is the number 1 way to show that you care. Asking and answering questions will help facilitate conversation, but it's only one step if you don't use that feedback to innovate new services, products, and aspects of the business! Marketing for a client's lifetime value means you nurture, not nag, or intimidate. This is the key to successful, ongoing communication!
Focus on your strengths
In what ways is your business uniquely excellent? These are your strengths and they are what makes a business able to handle the ebbs and flows of industry highs and lows.
As business owners, you have already created services that add value to this wellness world. Don't lose the spirit of why people want to buy from your business.
Are you the creative side to your business?
The service provider?
The money maker?
Depending on your own strengths and the size of your business, consider looking for help in areas of your business that need expertise or singular focus. If you love the creative aspect, look for help to grow the financials. Maybe you created a beautiful studio but need more ancillary services such as nutrition or personal training to justify the cost. Create partnerships and find mutually beneficial growth endeavors! If you are in the financial position that you can outsource help so you can focus on the area(s) of the business you're enjoying the most, do it!
Many clients find that having me advise them on the big picture of the key performance indicators of the business allows them to teach when they desire, and enjoy some work-life balance, all while tangibly growing the business without wearing too many hats. This frees the business to do what fuels growth, not just what you as the owner have time for.
It's so rewarding to see how often the time I devote to helping business owners with implementation of tactics that keep the business growing, while they take care of the day to day, leads to exponential revenue and profits!
Diversify your revenue streams
One of the best things you can do right now is to create a virtually enhanced service offering which blends group classes with retail, 1:1 or small group needs, and even in-person, outdoor classes if your local market allows.
Why not take advantage of this time and offer your clients the best of all worlds? After all, this is a way to keep your client base engaged at home, plus you gain extra exposure and the ability to provide multiple services instead of just one! The goal here is to monetize everything you can. Gone are the days of 'free' being the goal for starting the customer acquisition process. To retain customers for the long term, look at every opportunity to improve your revenue per class, while also adding revenue opportunities that go beyond just offering classes.
Is your business built to last?
It's time to consider if your wellness business is built to last. If it's not, there's no time like the present to find new ways to grow, leveraging online services to improve your ability to find and retain new clients regardless of what happens to your ability to host classes or services in person.
The impact of COVID-19 will be around for some time, but your business can be positioned for success in the now and the future! This is the perfect time to get creative and reinvent who you are and what you do!
Running a business is hard work. It helps to have a first-class team in your corner, and that's where WellnessLiving's all-in-one business management software is the perfect tool! From its dynamic automated marketing suite, tools to go online and insightful reporting features, WellnessLiving has everything your business needs to get ahead. Book your free, no-commitment demo today to learn more.