Dec 31 2021, 9:00 AM
Call-to-Action Best Practices: 9 Tips to Get More Leads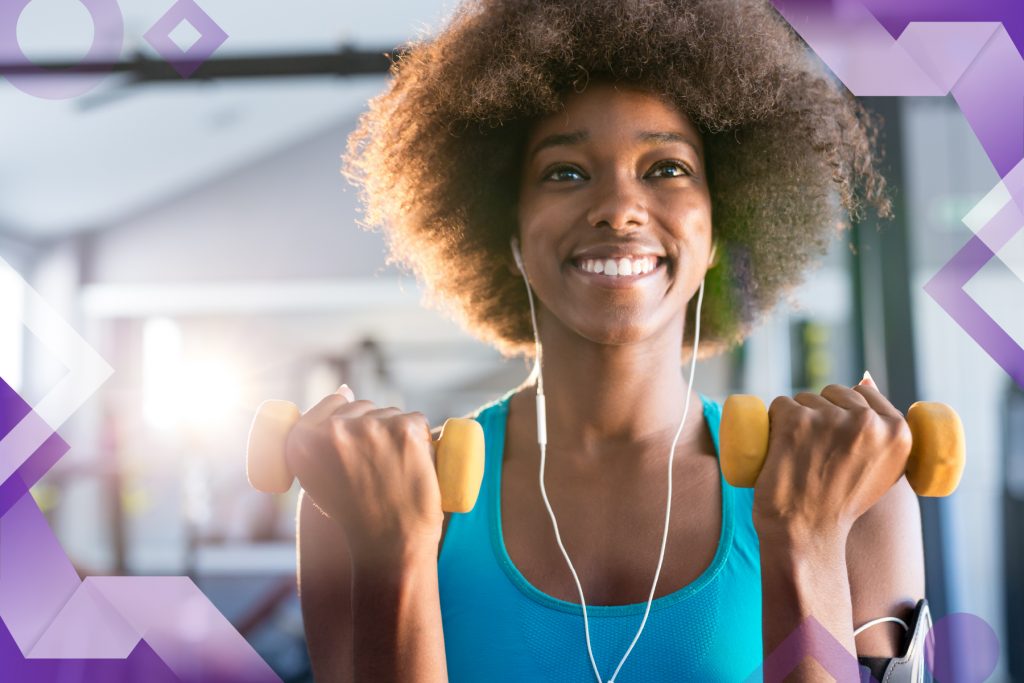 You've set up a fancy website for your fitness business. Unfortunately, without a compelling call-to-action to persuade your target audience, visitors will scroll through your landing page and then move on.
According to the Von Restorff Effect, we remember things that stick out in a particular setting. Psychology suggests that humans respond to the reward that comes after clicking on the call-to-action—CTA for short. Our neural pathways are programmed so that we can't help it, we easily take action, and we click, sign up, and hopefully become a client or member of a gym or fitness studio.
The trick is, you must design and craft a CTA that stands out but doesn't make you seem desperate or salesy. How do you master this art? Here we've outlined nine simple landing page call-to-action best practices to ensure your business obtains more leads and conversions.
1. Create a sense of urgency
Creating a sense of urgency with your call-to-action piques curiosity and instills a fear of missing out (FOMO) that makes your visitors more likely to take action. By simply adding the words "Now" or "Today", your CTA will garner an extra element of urgency and encourage more clicks. In fact, some data suggests that creating that urgency may increase conversions by 147%.
2. Be very specific and personalized
Nowadays content is created specifically for the user. You have Netflix recommending shows to you, Amazon suggesting products to you based on previous purchases, and Facebook showing you advertising based on your interests. Internet algorithms are designed to take personalization to the next level.
From the moment a visitor lands on your website, they should feel like you are speaking directly to them. At the same time, your CTA should also speak their language. In fact, at HubSpot, they've found that personalized CTAs can outperform basic CTAs by 202%. What does this look like in practice? Rather than being vague and telling your visitors to "Book now", instead speak to them and say, "Book your class now." What are you more likely to click on? Some research also suggests that replacing "your" with "my" may increase visitors clicking on your CTA.
3. Use actionable copy
The goal of a CTA is to empower and guide visitors to take an action. Therefore, your verbiage must be actionable. Beginning a CTA phrase with "Learn", "Download", "Book", or "Discover" will prompt visitors to convert. Here are some examples:
Learn how to get started
Download your free workout video
Book your class now
Discover how to build muscle today
4. Focus on value
A CTA is unique to your business and the offer or service that you're promoting. However, visitors need to know what value they will get from "booking your class" or "downloading your workout template" right now. Why yours and not your competitors? Why is your offer worth their time and money?
Visitors should learn the value or all the benefits of your offer either in the CTA button or surrounding copy—i.e., other written text or content.
In your surrounding copy text, you may highlight a few benefits: Book now to discover how yoga can reduce your stress, increase your energy, and improve your flexibility.
Where your CTA button may get more to the point: Book your FREE yoga class today!"
5. Short and simple
How do you keep your CTA short and sweet, while still being strong and specific at the same time? As you aim to be more specific yet short, the fewer words the better. Your CTA should have at least two to three words, and no more than five to six words. Mention any benefits in the supporting copy and focus on what happens when visitors click on the CTA.
Which CTA is more simplistic?
✅ "Book your FREE trial now!"
❌ "Schedule your FREE class for 24 hours only"
6. Align CTA with the rest of your page copy
Did you know over 90% of website visitors who read your headline also read your CTA? As a result, this simple trick can lead to more conversions. That's why it's important to align your CTA copy with your page copy, including the headline. Simply, the things you're promoting should appear on both, the top of the page and the CTA headline. Here's an example:
Headline copy: FREE Nutrition Plan: One Week Meal Plan to Balance Your Metabolism
CTA copy: Download Your FREE Nutrition Plan Now
7. Make it stand out
The words won't matter unless your CTA stands out. How do you make your CTA pop? Here are a few best practices from a CTA design standpoint:
Make the CTA big. People will miss it if they can't see it, so you need it to be large enough for visitors to notice. The entire CTA should take over and entice visitors to read it, while the button must appear big compared to other elements on the page.
Use contrasting colors. As a rule, your CTA shouldn't blend in with the rest of your site. Contrasting colors draw the user directly to the button. For example, if your site is a shade of purple or blue, then the button could be orange or red.
Make it readable. Text should be clean and legible, so avoid all caps and fonts that are difficult to read like calligraphy cursive style (Lucida) or Comic Sans.
Create a button that looks clickable. Your buttons should have a functional, 3-D, shaded effect that should change your default cursor when you hover over the button.
8. Strategically consider the placement of your CTA
Once your CTA is carefully written and designed, it's time to place it strategically on your page. It should be easy to find and take a prominent spot on your website. Your CTA will generally get more clicks and conversions when placed above the fold (i.e., what visitors see before they scroll), but you may get higher quality leads below the fold as well. What else should you consider for CTA placement?
Multiple CTAs: Your page will likely have multiple CTAs. For instance, you may have a "Book your FREE class" near the navigation bar and above the fold. If you have two CTAs side-by-side, prioritize the more important action. In this scenario, "Book your FREE class" would be a brighter color, while "Take a virtual tour" would be shaded.
Include a CTA on every page, including the bottom: Every visitor is an opportunity to convert, so throughout your website (i.e., blog, about page, contact page, etc.) have a CTA where they can book your services. Hopefully, most visitors click on a CTA before reaching the end, but just in case, be sure to include a clear CTA for those who do scroll all the way to the bottom. You can also use an anchor that automatically scrolls down to your form when users click on it.
Pop-up banners: For visitors that don't make it to the bottom of your page, a pop-up banner will flash on the screen before they have a chance to leave. However, your CTA offer may need to be more compelling to get them to book a class or service.
9. Always test, test, test
The last best practice for CTAs is you should always be testing them to see which one is your top performer. There is no magic bullet when it comes to your CTA, so you'll want to A/B test a few options. Even when you've found a good formula, continue to experiment with your copy, sizing, font design, colors, placement, etc. in case there's a better option out there.
BOOK A DEMO: It's time to take action
A powerful CTA will be the difference between converting leads and just another visitor. How do you master your CTA? To recap, here's the call-to-action best practices we covered:
Create a sense of urgency.
Be very specific and personalize your CTA.
Use actionable copy.
Focus on the value of the service you're promoting.
Keep it short and simple.
Align your CTA with the rest of the copy on the page.
Make your CTA design stand out.
Strategically consider the placement of your CTA.
And, always be A/B testing.
Want to take your CTA game plan to the next level? WellnessLiving's Presence™ website service will work with you to carefully build each page on your website, including the finer details like designing a CTA that converts more leads into clients. It's time to take action—book a FREE, no-commitment demo to learn more!