Mar 30 2019, 1:00 PM
Own a Children's Dance Studio? Marketing Tips you Need to Know!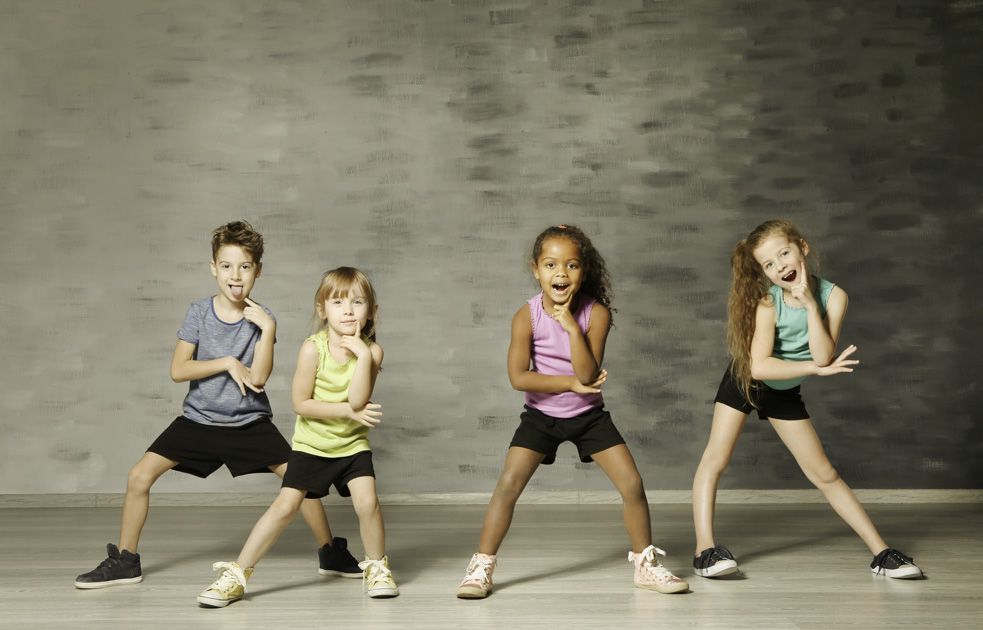 Put your children's dance studio in the spotlight by using powerful marketing techniques that speak to your clients!
It's important to understand your target audience in order to use suitable methods to attract them. There's a big difference between showcasing your studio to children versus showcasing it to adults. From your branding, to your company voice, to the platforms you use to reach your clientele, every part of your marketing strategy should take your target audience into consideration.
The minds of kids are very different to those of adults, and it's important to focus on them when publicizing your dance studio.
Below are six effective tips that you need to know to waltz your way to success!
1. Make Your Brand Child Friendly
When creating your dance studio brand, make it appeal to children by carefully designing your logo and studio motto. Your business's identity must resonate with them, so take a trip down memory lane and get in touch with your inner child!
Come up with a colorful logo that will grab your future students' attention. For kids, color is important because it makes them feel a sense of joy and life! Choose bright colors like yellow, red, and green to attract your younger audience and make your studio stand out! Nothing will separate you from the competition like color that pops and locks!
Kids also love cartoons, so why not integrate an animated figure or mascot as part of your brand? Once you create something that children can connect with, they will be more inclined to bond with your dance studio.
Additionally, consider child-friendly language and trending lingo that may appeal more to a younger generation. Use simple and clear words to get your message across, leaving the long paragraphs and statistics behind! Remember, less is more with children. The younger generation likes to get information quickly, so engage them with short sentences and images. Think about coming up with a motto for your institute that will resonate with kids. Your children's dance studio should be a place where children can boost their confidence, while having fun. Make your motto reflect this engaging, positive environment with words that will grab their attention.
Though your dance studio is for children, don't forget about their parents! The next tip will highlight why this piece of information is essential.
2. Target the Right People
Your children's dance studio should not only appeal to kids, but to moms and dads too! In the end, it will be their decision to enroll their child into your facility, so make sure your studio speaks volumes to both parents and kids.
One way to do this is through the value you bring. Parents must believe that your children's dance studio will help their young ones hone their skills and evolve as dancers. If they don't think that your facility is credible with a strong learning plan and experienced teachers, they will not be keen on registering their children with you. Consider adding testimonials to your website to gain credibility with parents. Also, think about hosting local public shows to allow future clients to see your talented students and become well-known in your community.
Allowing parents to see that your studio is a family-friendly place is also crucial. Moms and dads want to make sure their children are safe and in a warm, welcoming environment. Make sure your teachers are encouraging and positive role models for their students. Educate parents on the benefits dancing can have on young children as well. Besides being an excellent form of exercise, dancing can help children learn certain socializing skills and boost their self confidence. If parents believe that this can help their children learn life-long skills, they will take enrolling their child at your studio more seriously.
Communicate these messages through your branding, and soon you can sit back and listen to the pitter patter of happy feet!
3. Reach Out to Your Local School
Another useful marketing tip is partner up with schools in your community. Consider hosting workshops, after school events or programs to choreograph your way into your future clients' hearts!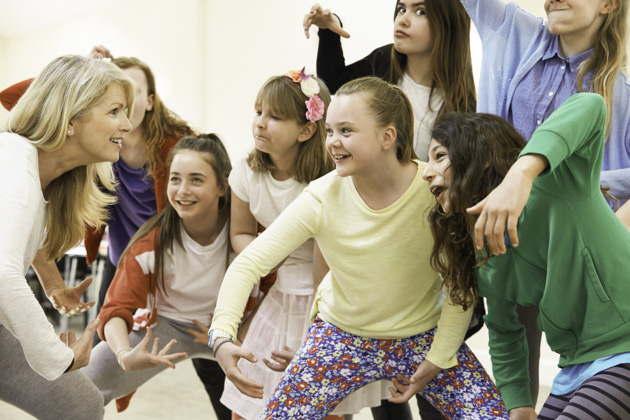 Nothing will attract students more than a group of dancers invading their school! Host exciting workshops where children can see how cool dancing really is. Giving them a taste of what classes at your children's dance studio are like through a workshop or event, will make them curious and eager to learn more. Set up after-school events or programs to provide more convenience for your students and parents. Parents won't have to worry about driving their children to another location, and the kids will already be in an environment that they know well. The likelihood of them joining these after school programs with friends is high, which will further encourage them to continue these dance lessons for a longer period of time.
Want your children's dance studio to attract kids from beyond your local community? Read on!
4. Use Social Media
Kids don't miss a beat when it comes to social media. Most of their time is spent on screens watching videos or connecting with friends. Use platforms like Instagram, Snapchat, and YouTube to publicize your children's dance studio and reach a wider target audience!
Social media must be engaging to get your future students' attention. Upload new content daily (or at the minimum, weekly) to keep them curious and eager to see more. Children love to watch videos! So, upload snippets of dance routines or the hottest new choreography that your teachers have come up with on your YouTube channel, Facebook, and Instagram. Another important element to consider is the music that you choose for these dance routines. Pick songs that you know are popular with the age group of children you wish to target, and they will be hooked. Soon your popularity will increase, and your videos will be shared on various platforms.
Nothing can spread the word like social media can!
5. Participate in Family-Friendly Events
Another great place to showcase your children's dance studio is at family-friendly events! Local festivals, birthday parties, and malls are amazing venues to introduce yourself to your community and get them excited about what you can offer.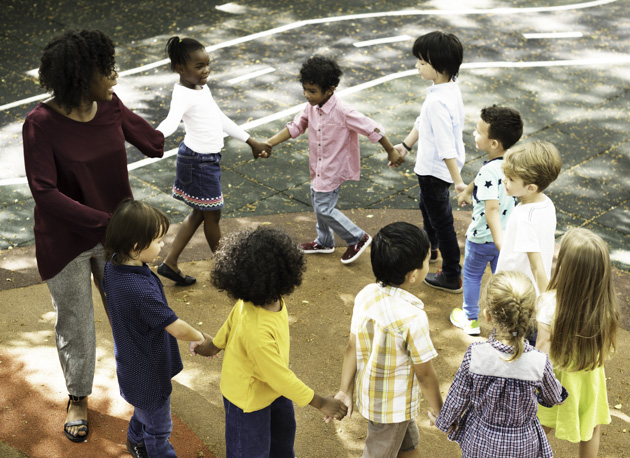 Plenty of children and their parents are already at these events, so use this to your advantage! Put on a show stopping number and everyone will flock to your stage. Invite children to participate by teaching them certain dance moves and techniques with a demo-lesson, free of charge! When parents see how much their children are enjoying themselves; they will be more inclined to pick your children's dance studio. Nothing can convince parents more than seeing the joy and engagement on their young one's faces first-hand.
One reservation that moms and dads might have is the cost of dance lessons. With the next tip, you can put their minds at ease.
6. Offer Discounts Online
Most families are usually trying to save as much money as they can for their children's future. Keep this in mind and offer special discounts and deals online to grab their attention.
Use sites such as Groupon, LivingSocial, or even Facebook to post offers that may attract your clients. For instance, consider offering a 50% discount on their child's next dance session if they bring a friend who registers for a dance class. If siblings register together, parents can get 25% off on the second child's dance lessons. In this way you are helping moms and dads save money, while also attracting new clients and encouraging more family members to sign up. It's a win-win situation!
Parents will truly be grateful for such a gift and will repay you with their loyalty. This way, your children's dance studio will stand out and increase your client retention rates ten-fold!
In Closing…
Marketing to children is a delicate process which must be done with the utmost sense of care and sensitivity. If your children's dance studio can connect with your target audience, then your business will boom.
Make your brand child-friendly and attract the younger generation with bright colors and a welcoming image. Remember the importance of marketing to their parents too. Educate them on the health benefits of dance and how it could teach their children lifelong skills. Reach out to local schools and participate in family events and festivals to market your dance studio. Since we are living in a digital age and children are technological savvy, reach out to them through social media with engaging videos and content. Also, never underestimate the power of a discount, as this can attract more clients and generate loyalty.
WellnessLiving is here to help make your children's dance studio dreams a reality! With our all-in-one software, we can provide you with the complete package and take care of all your marketing requests. Your wish is our command! There's no time like the present to book a free, no commitment demo with us. We'll help you set the barre.
References:
https://99designs.ca/blog/logo-branding/designing-for-kids/  
https://www.huffingtonpost.com/young-entrepreneur-council/9-tips-for-marketing-to-k_b_4682018.html  
https://www.allbusiness.com/how-to-market-to-kids-1965-1.html  
https://www.livestrong.com/article/214791-the-benefits-of-dance-for-kids/
Get Access To
Why Your Yoga Studio Needs a Loyalty Rewards Music
I'm already a WellnessLiving Customer
Getting your information.
Please Wait…