Oct 20 2020, 9:00 AM
The Complete Guide to Building Your Business with Automated Notifications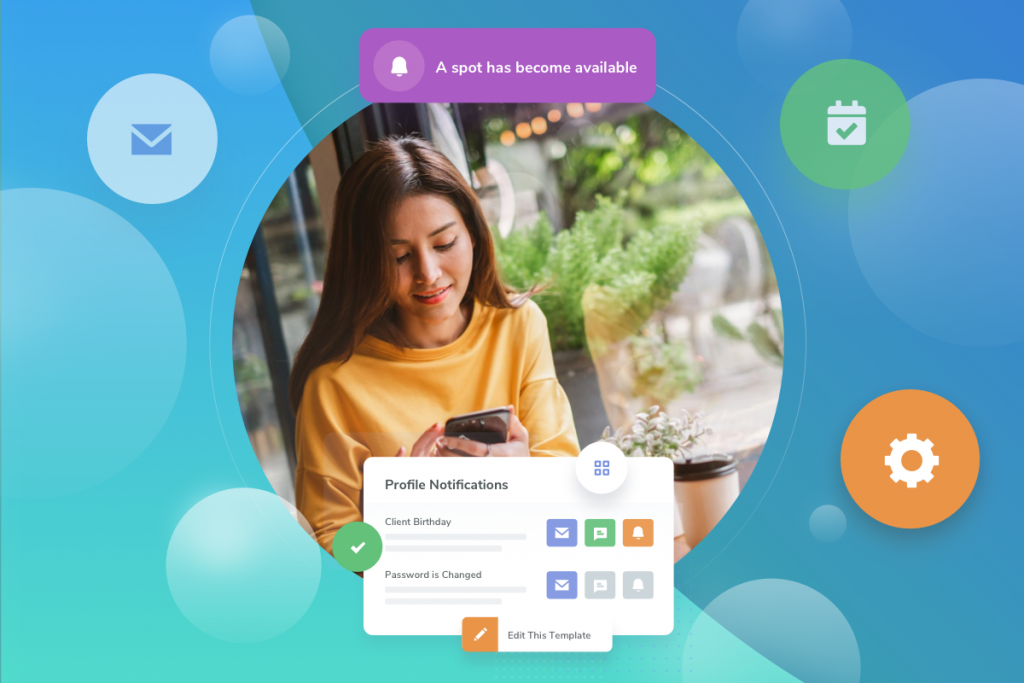 If you're working up a sweat building client relationships, you need every tool you can get your hands on to maximize your efforts!
Great communication will keep your clients engaged and in the know! Have you had to close your business? Have you reopened? What about added a class or new virtual service? You need a reliable way to let clients know when things have changed in your business.
Automation is the way to make it happen! How do automated notifications work? Simply send automatic emails, SMS text messages, and push notifications on behalf of your business.
Believe it or not, automation strengthens client relationships by increasing communication, keeping them up to date, and encouraging continued investment in your business. According to studies, automating your marketing drives an average of 14.5% increase in sales and reduces marketing overhead an average of 12.2%. So, you reach more people faster, with less effort and cost!
WellnessLiving features automated notifications so you can stay in touch, boost your sales, and reach more people. Keep reading for our full guide on using automation to save time and money, boost client relationships, and help you reach your business goals!
Welcome clients to your business
Maybe you've launched a campaign to attract new clients or you've used WellnesLiving's lead capture widget to gather information on prospective clients. Remember, client relationships begin at that very first interaction!
Start off on the right foot by welcoming them, getting to know their needs, and start building loyalty with offers like an intro special to get them to give you a try before you turn them into long-term supporters!
Keep clients updated
Keeping clients informed is how you build their trust! Here are some of the things you may need to notify your clients about:
Class cancelations or the temporary closure of your business.
New classes offered in-studio, online, or outside.
The reopening of your business.
Instructions like arriving 15 minutes early, preparing for their visit, arrival procedures, and more.
Inform about classes, appointments, or events
Never leave your clients in the dark about your services! With automated notifications, you'll cover everything happening at your business:
Confirm bookings and cancelations, including classes, appointments, or any booking changes.
Let clients know what's coming up with a reminder or send no-show notifications when they've missed a booking.
Inform clients when events or classes are full and let them know they've been added to your waitlist in case a spot opens up.
With automated confirmations and reminders, you'll give clients the peace of mind, show them you're on the ball, and stay top of mind.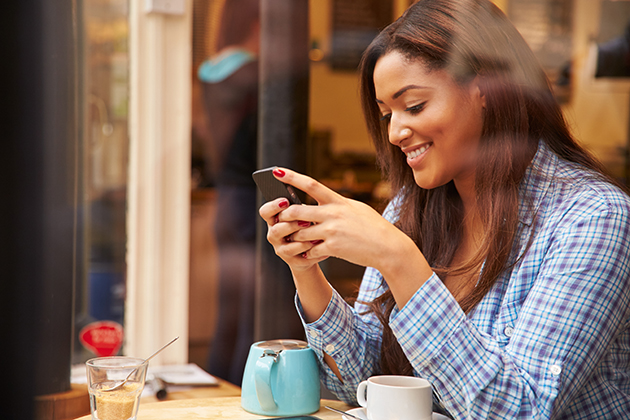 When they make a purchase
Want another reason to reach out to your community? Send clients a notification after they've spent money with you and show your appreciation for their support! Keep those lines of communication open with these reasons to automatically connect with clients after they make a purchase:
Thank them when they purchase your intro offer.
Confirm when they purchase gift cards or any online service.
Let clients know when an automatic renewal or scheduled payment of a membership or pass has successfully gone through.
Send them electronic receipts when they buy from your online store.
Update them on billing info
Sometimes billing issues arise and notifying clients automatically makes this part of the process simple. Here are a few occasions when this may come up:
When client credit cards are expiring soon and updated info is required.
If client memberships have been paid or if automatic renewals have failed.
When refunds have been processed.
When you're on top of your billing and transparent about what's happening, clients know they can trust your business to treat them right!
Celebrate milestones
Keep cheering your clients on by celebrating when they celebrate! Use automated notifications to show them you care with messages, emails, or notifications to recognize those special moments:
Getting started: Thank them for the first time they book with you to start off on the right foot.
Client birthdays: Wish them a happy birthday every year so they feel the love.
Anniversaries: Commemorate the date they became a client, so they know that day is special to you, too.
Accomplishments: Celebrate milestones like 500 or 1,000 yoga classes or a certain amount of visits at your business.
Impress your clients by getting to know them and showing how important their milestones are to you!
Whenever clients redeem a prize
Use automatic notifications to manage your loyalty rewards program like a pro! What's a loyalty rewards program? It's a great way to incentivize your clients to invest in and engage with your business.
Here's how it works: clients earn points from taking class, booking an appointment, referring a friend, making purchases, or sharing about your business on social media — which they can then redeem for the prizes you choose. You can send a notification any time a client cashes in on their loyalty points to redeem for a prize!
What prizes can you offer?
Discounts on in-studio or virtual classes, memberships, or events.
Free or discounted on-demand videos.
Discounts on rental equipment or free merchandise.
You can even go big with customized reward packages or a draw for a chance at bigger prizes. Notifying clients each time they redeem a prize or cash in their points from your loyalty rewards program keeps them excited, motivated, and builds your bottom line!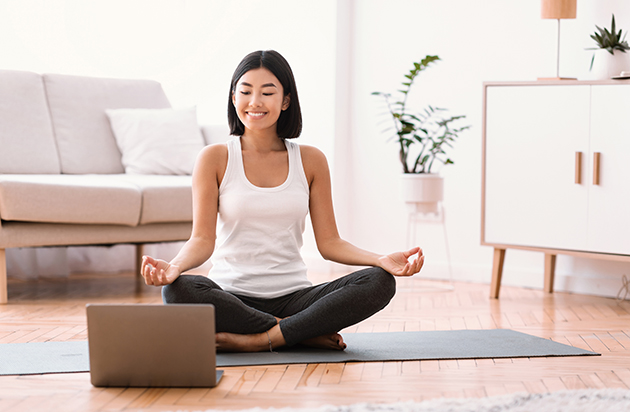 Request they leave a review
A great review is worth its weight in gold, so get people talking about your business! Sometimes all it takes for clients to sing your praises is asking them to simply leave a review. Here's how to get clients spreading the word about your business with automated notifications:
Remind them how much they enjoyed their recent visit! After a client attends a new class, appointment or event, send them a request to review the service you just provided.
Make it easy by including a link in your message so they can write a review on your WellnessLiving directory listing, Google My Business listing, or Facebook page in minutes.
Let them know you appreciate their support by notifying them when you reply to their review!
Always keep clients in the know
The better informed your clients are, the more your connection grows! Make sure they feel welcome, stay on top of any changes, and know everything about billing. Build loyalty with notifications about your rewards program and join in celebrating those important moments. Get more reviews, attract attention, and watch your business grow with automated notifications!
Use WellnessLiving to stay connected, automate your marketing, and so much more! Want to learn how else can WellnessLiving help manage your business? Book a free, no-commitment demo with WellnessLiving today!